Julie Nichols has seen what COVID-19 can do.
A nurse who lives in Gretna, Nichols has cared for people hospitalized with the illness caused by the novel coronavirus.
So when the chance came, she decided to do something that might help protect vulnerable people and get everyone back to more normal activities.
Earlier this week, Nichols presented her left shoulder so Carrie Essink, a nurse at Meridian Clinical Research in Omaha, could inject her with either a placebo or a dose of an experimental coronavirus vaccine. Nichols won't know which one she got until later.
The vaccine is the subject of a large clinical trial that launched Monday. The trial is intended to determine whether the vaccine, developed by the National Institutes of Health and the biotechnology firm Moderna Inc., can safely protect people against the virus.
"I just want to do something for them," she said, referring to people like her mother and in-laws, who are in higher-risk age brackets, and her son, who has asthma.
Such sentiments have kept Meridian's call center busy in recent days, said Ellen Price, Meridian's director of patient engagement. The company, founded in Omaha in 1999 and headquartered here, operates eight of the 89 sites involved in the study.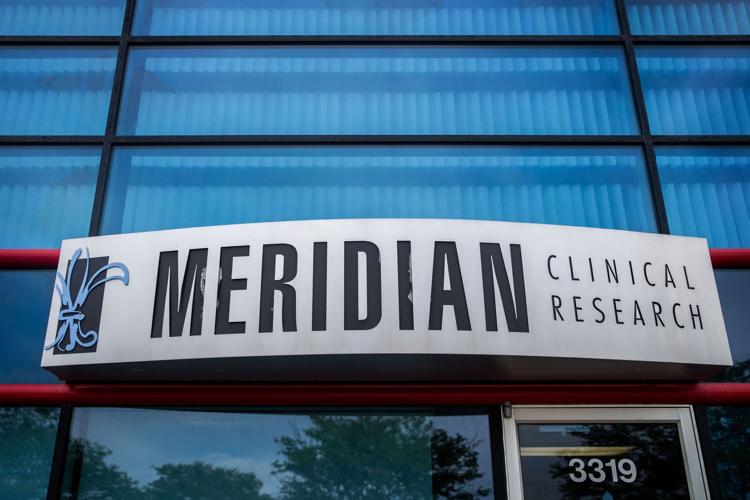 In addition to Meridian's Omaha location, the sites are in Norfolk and Grand Island, Nebraska; Dakota Dunes, South Dakota; Rockville, Maryland; Savannah, Georgia; Binghamton, New York; and Baton Rouge, Louisiana.
The trial is expected to enroll a total of 30,000 people. The Omaha site will seek about 350 participants, said Dr. Brandon Essink, Meridian's principal investigator and medical director. Essink also is one of three co-principal investigators leading the national trial.
While the coronavirus trial has gotten a lot of attention, Meridian has participated in a number of other important vaccine trials, including those involving anthrax, Zika virus and H1N1 influenza. The firm also participated in research on the first Ebola vaccine.
"The people of Omaha are amazing with this," Essink said. "They very much want to help others out."
Patients who participate in trials are compensated for their time. But research ethics dictate that any compensation can't be so much that it could be seen as coercive.
"In these kinds of situations, it's really fun to work with the patients," Essink said. "They're the true heroes here."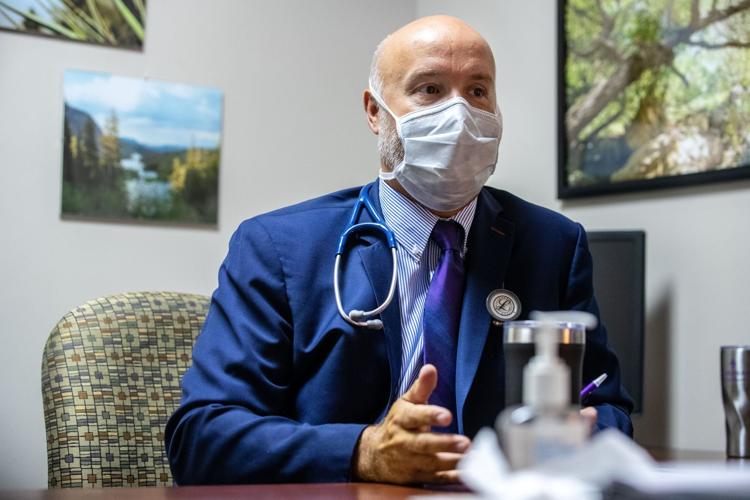 By the time a vaccine reaches a phase III trial, such as this one, it has been shown to be relatively safe, Essink said.
But he stressed that all required safety precautions are being taken in developing the vaccine, despite the speed at which it's moving through the regulatory review process.
Dr. Anthony Fauci, director of the National Institute of Allergy and Infectious Diseases, said earlier this week that the United States has never moved faster to develop a vaccine.
"Just because these things are being fast-tracked," Essink said, "does not mean we're skipping steps."
And even if volunteers aren't enrolled in this trial, there are always other drug and vaccine trials available for this and other diseases. Meridian potentially could be involved in other coronavirus vaccine trials. Essink said he can't say which ones until they're published on the NIH's clinical trials website.
"It's the way we get safe and effective drugs and vaccines out onto the market," he said.
Indeed, an international race is on to produce one or more coronavirus vaccines. A second company, drug giant Pfizer, also announced Monday that it had begun a late-stage trial of a coronavirus vaccine. It's expected to enroll 30,000 people at 120 sites worldwide. According to the New York Times coronavirus tracker, researchers around the world are at various stages of developing more than 165 vaccines against the coronavirus, with 27 of them in human trials.
The vaccine being tested in Omaha and beyond will be given in two doses, spaced several weeks apart. Half of the participants will get the vaccine and the other half will get the placebo. Participants won't know which one they received. Researchers then will wait to see whether participants get infected with or become ill from the virus.
The trial is intended to evaluate the safety of the vaccine and determine whether it prevents symptomatic cases of the illness, according to the NIH.
Secondarily, researchers will be looking to see whether the vaccine can prevent severe illness or lab-confirmed illness with or without symptoms. They also will be seeking to determine whether the vaccine can prevent deaths and whether just one dose can prevent illness.
Essink said the researchers will monitor the participants' health. Participants also get a diary to record symptoms and a thermometer for temperature readings. Participants can't knowingly have had COVID-19.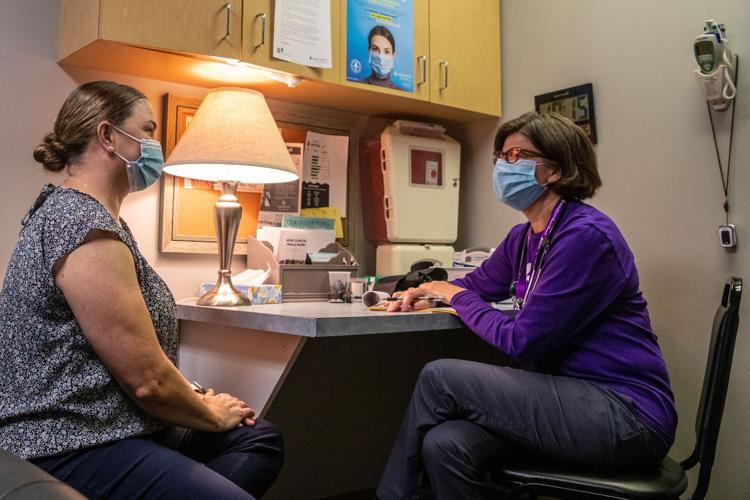 In the first, smaller phase of the study, all participants produced antibodies that can neutralize the novel coronavirus, with only minor side effects such as sore arms and fevers. What's not yet known is how much of the antibodies people need to be protected.
Meanwhile, the NIH announced Tuesday that monkeys given two doses of the vaccine and then deliberately infected were able to fight off the virus, rapidly clearing it from their upper and lower airways. The results of that study were published online Tuesday in the New England Journal of Medicine.
The researchers in that study noted that the monkeys that got two different doses of the vaccine produced antibodies in their blood at levels well above those found in people who had recovered from COVID-19.
The animals that weren't vaccinated continued to have replicating virus in their lungs.
Essink said he's encouraged by the results so far. But researchers will need to see the results of this larger trial before they can say whether the vaccine works. Only about 1 in 10 drugs that reach phase III trials prove successful.
"This is definitely the end-all, be-all for the trials," he said.
Omaha World-Herald: Afternoon Update
The latest headlines sent at 4:45 p.m. daily.