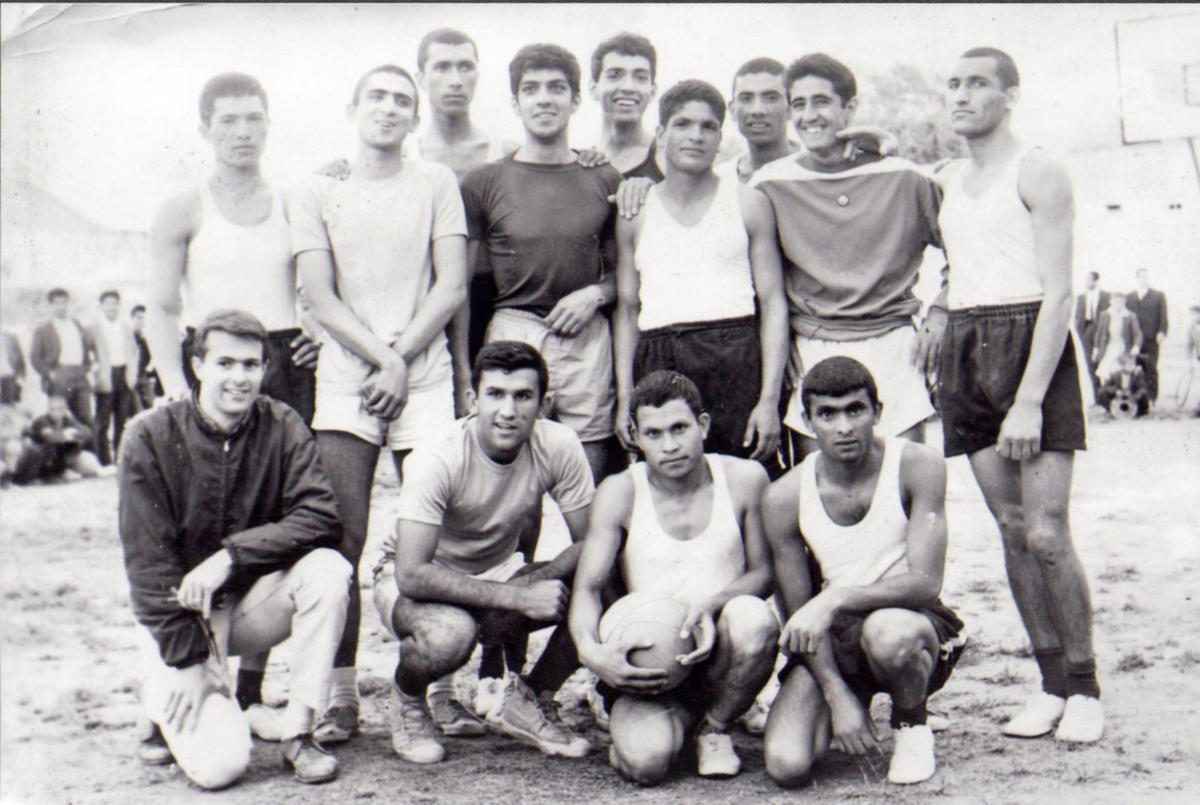 Tom Gouttierre isn't throwing in the towel on Afghanistan. Not yet.
The longtime dean of the University of Nebraska at Omaha's Center for Afghanistan Studies, now 80 and retired, is as intimately involved as ever with the country, and he is concerned about what he believes is a misguided withdrawal of U.S. and NATO forces.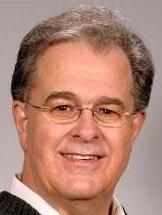 "I'm apprehensive. I'm so fearful for the people," Gouttierre said. "I don't want to see them die. Because they're friends."
He and his wife, Marylu, fell in love with Afghanistan and its people as soon as they stepped foot in Kabul as Peace Corps volunteers in 1965. He was a teacher and, later, coordinator for the Fulbright scholarship program there before taking the UNO job in 1975. He held that position until retiring in 2015.
"They are the most hospitable people I've ever met, and with the least resources," Gouttierre said.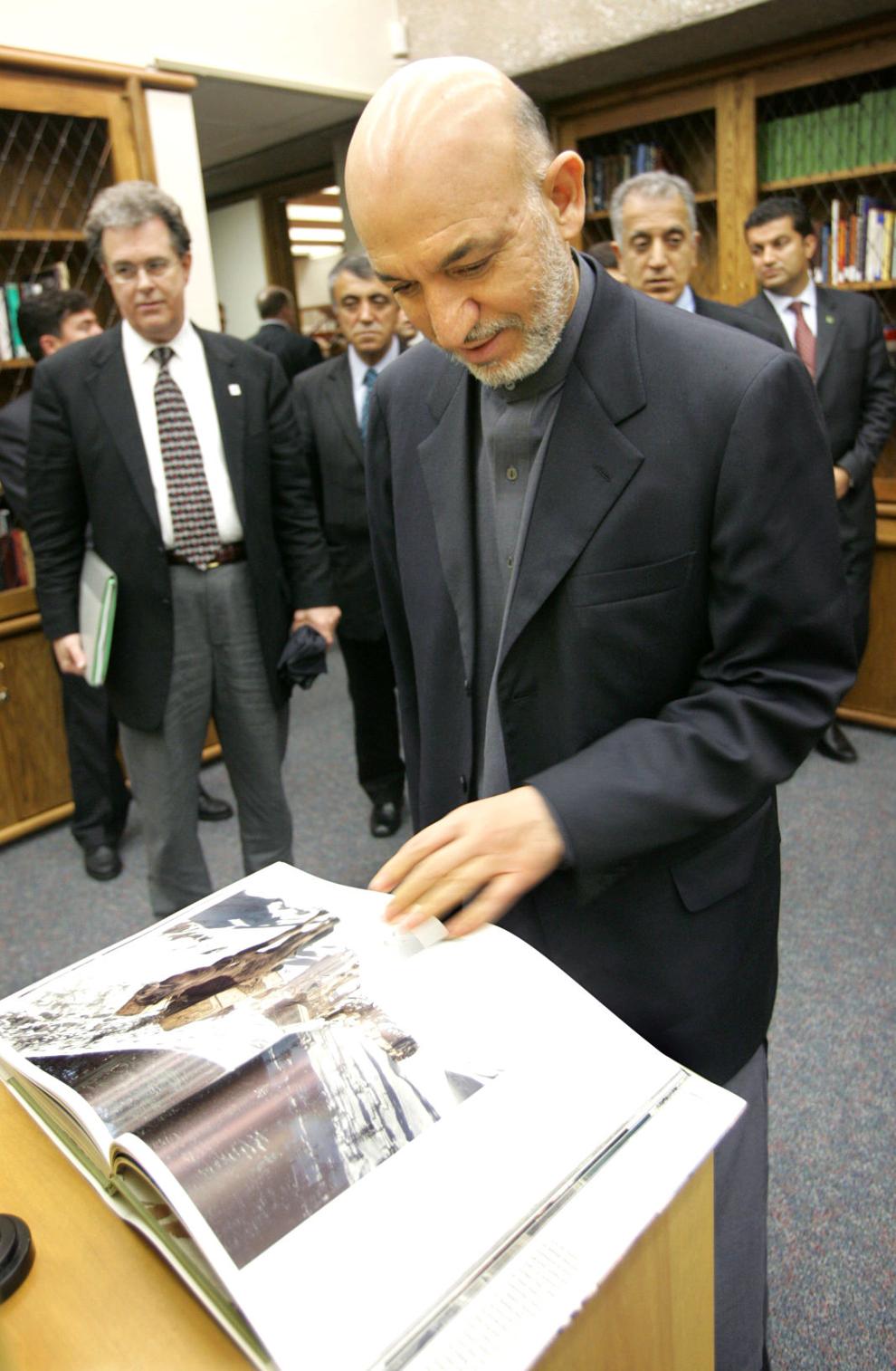 He has been involved in training civil and military leaders in both the U.S. and Afghanistan ever since. The current president, Ashraf Ghani, was one of his students, as was Zalmay Khalilzad, the Afghanistan-born former U.S. ambassador to Iraq, Afghanistan and the United Nations.
Former President Hamid Karzai is a longtime friend who visited Gouttierre in Omaha in 2005.
"They are under the gun," Gouttierre said. "In Afghanistan, everybody knows everybody else. People are mindful that they could be a target."
In April, the Biden administration announced plans to pull the last 2,500 U.S. troops from Afghanistan by Sept. 11, following through (on a slightly slower timetable) on a deal worked out last year between the Trump administration and Taliban leaders that had called for a U.S. departure by late spring.
Now, with the U.S. pullout more than 90% complete, Taliban forces are seizing district centers across the country, prompting fears that the Afghan government could fall within months. The U.S. has moved up its final withdrawal to Aug. 31 but pledged continued military support for the Afghan army.
Biden's action drew a rebuke last week from President George W. Bush, who launched the War in Afghanistan on Oct. 7, 2001, in response to the 9/11 terrorist attacks. He billed it as the beginning of the "war on terror."
In an interview with the German public broadcast outlet Deutsche Welle, Bush called the withdrawal "a mistake."
Gouttierre said he, too, is pained by the decision. He believes that the troops, though few, offer a measure of stability to a country that's been ripped apart by war since the 1970s.
"It's a visible profile of a commitment to that country," he said. "Afghans are doing admirably, considering they've endured 45 years of discombobulation, most of it violent."
Even after 20 years of war, Gouttierre believes that most Americans have little understanding of what's happened in Afghanistan.
It's an ancient civilization, a diverse country that has been at a strategic crossroads between empires for thousands of years.
Exerting its soft power, the U.S. funded infrastructure and helped Afghanistan develop a constitutional democracy in the 1950s and '60s. Gouttierre fondly remembers Kabul as a safe and harmonious place when he lived there.
But that peaceful interlude didn't last. A coup toppled the elected government in 1973. A Soviet-backed Communist regime seized power five years later.
On Feb. 14, 1979, U.S. Ambassador Adolph "Spike" Dubs (whom Gouttierre had helped train for his post) was kidnapped and killed during a shootout that was never fully explained. The U.S. blamed the Russians.
The Soviets invaded Afghanistan later that year, which led to a Cold War crisis and civil war in Afghanistan that has never ended. More than 2 million Afghans have died.
The country became a bone to be chewed over by outsiders — first the U.S and the Soviet Union in their long, bitter Cold War, and then in the regional struggle between Sunni and Shia branches of Islam funded by Saudi Arabia and Iran, respectively.
The U.S. reinserted itself after the 2001 attacks on New York and Washington by al-Qaida, an extremist Sunni group given safe haven by the Taliban regime.
The U.S. used its military might to rout al-Qaida and drive the Taliban from power. But they took refuge in neighboring Pakistan and kept up pressure on the U.S.-backed Afghan government, especially in rural parts of the country.
Americans tend to see the U.S. involvement through a narrow prism, Gouttierre said — as a long slog that has cost more than 2,400 American lives and led nowhere.
Actually, he said, in many ways, Afghanistan has thrived and been transformed since the U.S. invasion.
"It's not like our presence there yielded nothing. There are structures in the system, civil and military," Gouttierre said. "There are any number of advances we can mark."
That's especially true in the largest cities, where an urban culture has evolved. During his Peace Corps years, about 80% of Afghans lived in largely undeveloped rural areas. Kabul, the capital, had a population of 260,000. Today, it is a recognizably modern city of at least 4 million.
"Nobody living in the cities wants the Taliban to come back," Gouttierre said. "They are doing their damnedest."
It's been an especially good time for Afghan women and girls, who were forced under the veil and whose education and job opportunities were sharply limited under the Taliban. UNO's center has played a big role, including the training of hundreds of female educators for girls' schools.
So many Afghans, Gouttierre said, have trusted U.S. promises to rebuild the country. He was in meetings with Bush and Karzai when those promises were made.
"Afghans look up to the U.S. with so much admiration and expectation," Gouttierre said. "We made promises. They don't compute that (the promises) may not extend past the next election."
Since the U.S. began withdrawing its troops, Taliban forces have made startling advances. They have seized several districts and border crossings and have reportedly tortured and killed civilians, including the videotaped shootings of 22 unarmed Afghan soldiers as they tried to surrender last week.
Gouttierre isn't joining the doomsayers predicting a quick Taliban victory. He said most of the areas taken so far are lightly populated. He thinks that it's likely, or at least possible, that the Taliban will face stiffer resistance in the larger cities.
"I don't like what I have seen. But none of these are what I would call bellwether events," he said. "When you see the urban centers fall, then you know we've got problems. And so do the Afghans."
In the early months of the U.S. invasion, Gouttierre said he was asked by a reporter how the U.S. might leave Afghanistan. He thought of that when he read news reports of the U.S.'s sudden departure from Bagram Airfield, its former hub, earlier this month.
"I told them I hoped we acquit ourselves so that when we leave, people are giving us a standing ovation," he said. "Instead, we left in the dark of night, and we left a mess."
---
Photos: A look back at the War in Afghanistan
Take a look back at the war in Afghanistan through the lens of former World-Herald photojournalist Alyssa Schukar.