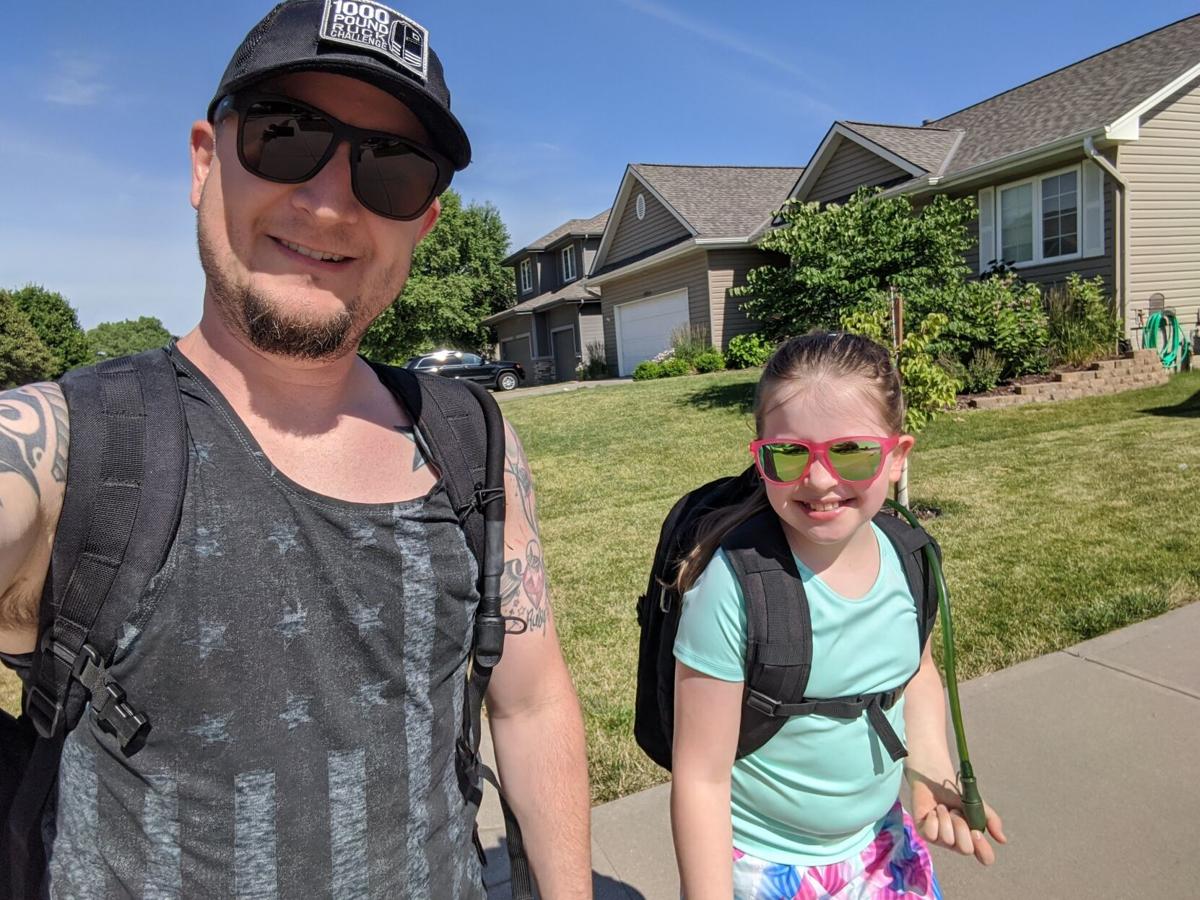 Diabetes is a 24-hour-a-day disease.
Jared Hensley knows that firsthand because he helps manage his daughter Ruby's Type 1 diabetes day in, day out.
Hensley plans to highlight the "24-hour struggle" that parents and Type 1 diabetics face by tackling a 24-hour ruck march Saturday.
A ruck, commonly used in military training, is a walk or hike completed while carrying a weighted backpack.
Hensley, who lives in Omaha, will complete 9½-mile loops, stopping after each lap to adjust his gear, drink water and eat.
The effort is a way to raise awareness of JDRF's annual fundraising walk, set for Oct. 10. Money raised at the event goes toward research into a cure for the disease.
Ruby, 12, was diagnosed with Type 1 diabetes about three years ago. She lost a significant amount of weight and was constantly thirsty.
At a doctor's appointment, Ruby's blood sugar was extremely high, and she was sent to the emergency room. After she was diagnosed, Hensley and his wife, Jenny, got a crash course in managing the disease.
"I always kind of compare what we went through in our three-ish days in the hospital to drinking from a fire hose of information," Hensley said. "We were completely inundated with information on how to keep this child healthy now. It is a very challenging disease, for sure."
Now Ruby wears a glucose monitor and an insulin pump. That saves her from dozens of finger pokes and insulin shots each day.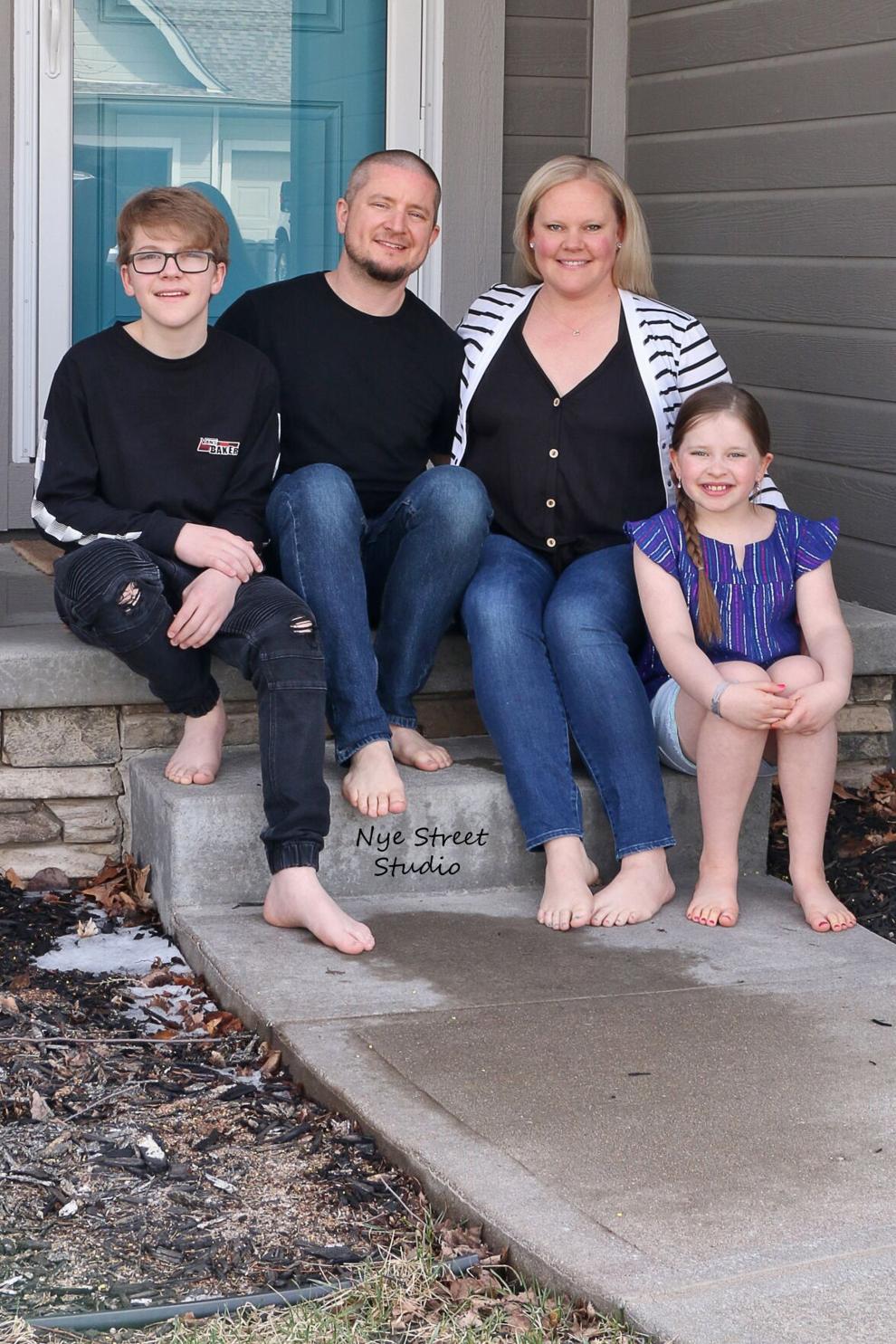 Shortly after her diagnosis, the Hensleys turned to JDRF, previously known as the Juvenile Diabetes Research Foundation. The organization offered resources and information on treatment options.
More than 1.6 million Americans are living with Type 1 diabetes, according to JDRF. Of those with the disease, about 200,000 are younger than 20 years old.
Jared and Jenny Hensley got involved with the organization and this year are the chairs of the organization's JDRF One Walk.
"It's something I believe in, and I believe that the research we're funding through fundraising with the walk, we're a breath away from a cure," Hensley said.
Hensley, a self-described fitness enthusiast, is no stranger to rucks. He has participated in a handful of the challenges through the men's outdoor workout group F3. Some of those rucks are 15 or 16 hours and entail heavy lifting or carrying items such as logs or sandbags.
"I love it because it's testing the depths of my mental and physical durability," Hensley said. "I wouldn't want to do it every day, but it's something I like to test out."
Saturday, Hensley will have a base set up out of his car at the parking lot of Hauptman, O'Brien, Wolf & Lathrop, near 108th and Pacific Streets. Hensley said he'll have extra food and water in his car along with a first aid kit and spare clothes. He plans to carry a 30-pound weight in his backpack as well as four or five liters of water.
Hensley will head north on the Big Papio Trail from Pacific Street. He'll get off the trail at Blondo Street, heading west until 132nd Street. From there, he'll take 132nd Street back to Pacific and his starting spot.
He plans to check in with family, friends and other spectators through a Facebook page called "Rucking to Cure T1D."
Hensley said he has heard from friends, workout buddies and JDRF officials who plan to cheer him on either on the route or when he's recharging in the parking lot.
Hensley's main goal is to drive people to raise money and sign up for the October walk.
Type 1 diabetes is a disease with no remission and no days off, said Laci Naber, executive director of the Nebraska and Iowa chapter of JDRF. Hensley's ruck march effort, she said, demonstrates the daily challenges parents and Type 1 diabetics face.
"It's amazing," Naber said. "He's an incredible champion for his daughter and for all of those with Type 1 diabetes."
---