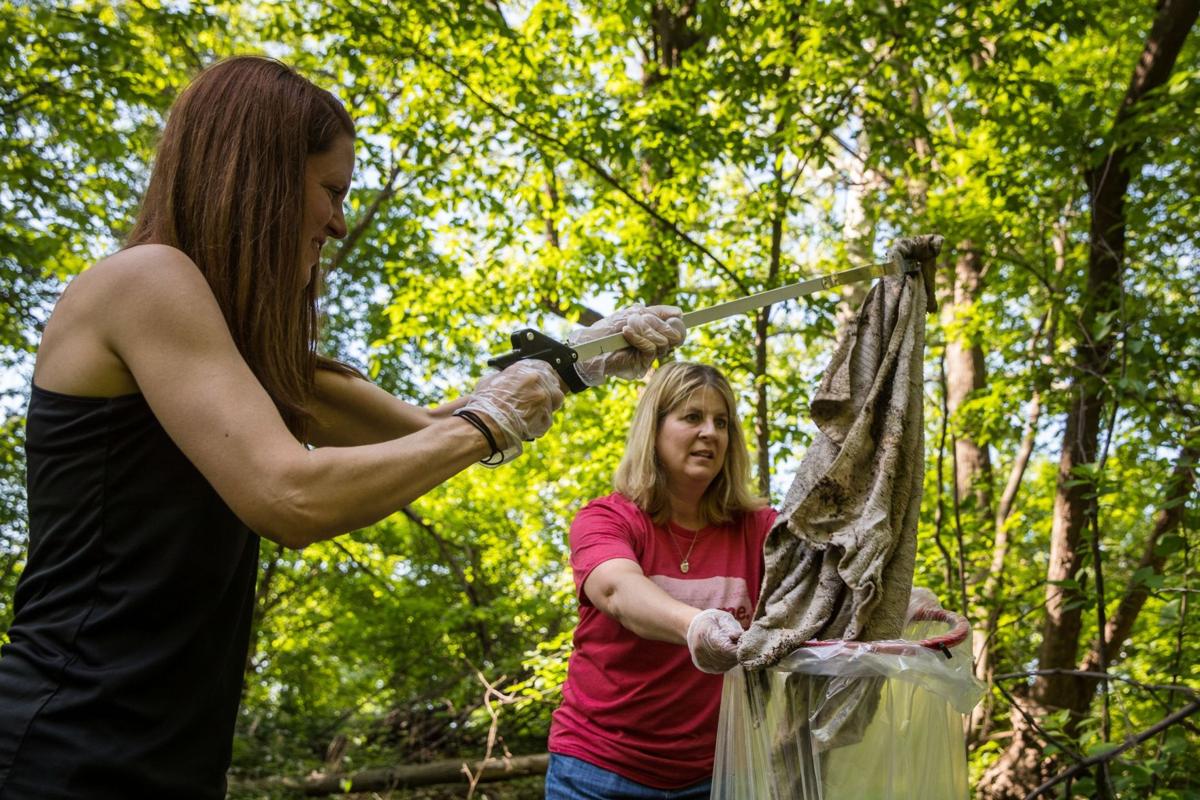 Omaha Gives, the one-day charitable extravaganza launched in 2013, is no more.
That might sound sad, but it's not, said Kali Baker of the Omaha Community Foundation, which founded the popular day of giving that raised more than $58 million for Omaha nonprofits over eight years.
It will be supplanted by a single-destination website managed by SHARE Omaha that will allow both local residents and people across the nation to support nonprofit organizations in the metropolitan area every day. The two groups announced the change Tuesday morning.
The move will lead to substantially more interaction between area nonprofits and residents, said Baker, the Omaha Community Foundation's vice president of community investment, and Marjorie Maas, executive director of SHARE Omaha. It allows both groups to focus on what they do best.
"Omaha Gives is not reaching people year-round," Baker said. "And we don't have the bandwidth to create engagement that SHARE Omaha does."
In addition to the once-a-year Omaha Gives, the foundation handles grant programs, community interest funds and charitable accounts, among other activities, and recently signed on to distribute COVID-19 relief money for Douglas County.
SHARE Omaha, on the other hand, was founded specifically to connect donors and volunteers with nonprofits.
At SHAREomaha.org, supporters can engage with more than 400 nonprofits all day, every day. People can donate money, fill out volunteer applications that go directly to the agencies and provide goods through the Amazon Wish List program on the site.
"You can make a difference in five clicks or less," Maas said.
Her organization will continue to have communitywide philanthropy days like Omaha Gives. The next one will be Giving Tuesday, the local version of a national drive, on Dec. 1.
After that, Do-Good Week next April will celebrate all forms of generosity, including donations and volunteerism.
In challenging times, nonprofits in Omaha and elsewhere are continuously looking for opportunities to get rid of duplication so they can help those most in need.
Leaders from the foundation and SHARE Omaha have been talking about how to collaborate since before SHARE Omaha was launched in January 2019, Baker said.
"While Omaha Gives has been an integral part of our work for the last decade, we see the incredible opportunity to combine our efforts for greater nonprofit impact," said Donna Kush, president and CEO of the Omaha Community Foundation.
"We are eager to support SHARE Omaha as they build a dynamic and robust online resource that will support donors and nonprofits in exciting ways into the future."
When it first started, SHARE Omaha mainly recruited nonprofits, but now such organizations are asking to participate, Maas said. Except for schools, clubs and churches, all 501c(3) nonprofits are eligible to be featured on the site.
Church-affiliated social service organizations, such as Heart Ministry Center or the Abide Network, can participate, she said.
Groups that participated in Omaha Gives but don't yet have a profile with SHARE Omaha must submit an application and go through an approval process, Maas said.
She also is urging other eligible nonprofits to join. SHARE Omaha serves an eight-county region in Nebraska and southwest Iowa, including Council Bluffs.
"We are excited for all SHARE Omaha has to offer and continue to have discussions on what our future partnership will look like," said Donna Dostal, president and CEO of the Pottawattamie County Community Foundation.
For the last several years, nonprofits and their supporters have eagerly anticipated Omaha Gives each May.
The foundation encouraged friendly competitions between nonprofits by offering prizes, and agencies would have open houses, lectures, golf tournaments or even dunk tanks to entice donors.
Some nonprofit leaders probably are wondering how SHARE Omaha will duplicate the buzz caused by Omaha Gives.
Maas said she thinks that will move over to Giving Tuesday.
"SHARE Omaha hosted the first Giving Tuesday for the community," she said. "We saw organizations get creative in similar ways and with similar energy that we all felt in Omaha Gives. That gave us confidence that ingenuity will continue."
Cities across the nation have their own SHARE websites. Maas said SHARE Omaha recently purchased the original software from the first SHARE group and is planning to roll out technology enhancements about a year from now.
"It will be more useful, more intuitive and have better connectivity," she said.
The potential in those improvements and the new path for the foundation and SHARE Omaha make both Baker and Maas confident about the future of philanthropy in the metropolitan area.
"Omaha Gives was never intended to go on in perpetuity," said Baker, who was intensely involved in its inception. "There is no better time to end it than when SHARE Omaha is getting more relevant."
The last-ever Omaha Gives raised $8.5 million and broke several records despite the coronavirus pandemic.
"I feel so good about the response in 2020 and that it has ended on an incredibly high note," Baker said.
Nebraska Nice in action: More than 5 dozen stories of everyday folks helping each other
Every day, people around Omaha lend a hand to help their neighbor or complete strangers. Take a look at a few examples of Nebraska Nice in action.