When she was 2 years old, Eva Houston was diagnosed with cerebral palsy. At age 10, she begged her mom not to make her go to a wheelchair sports camp because she hated sports.
At 20, the Omaha native is headed to Tokyo this month to compete in the 100-meter and 800-meter wheelchair racing Paralympic events.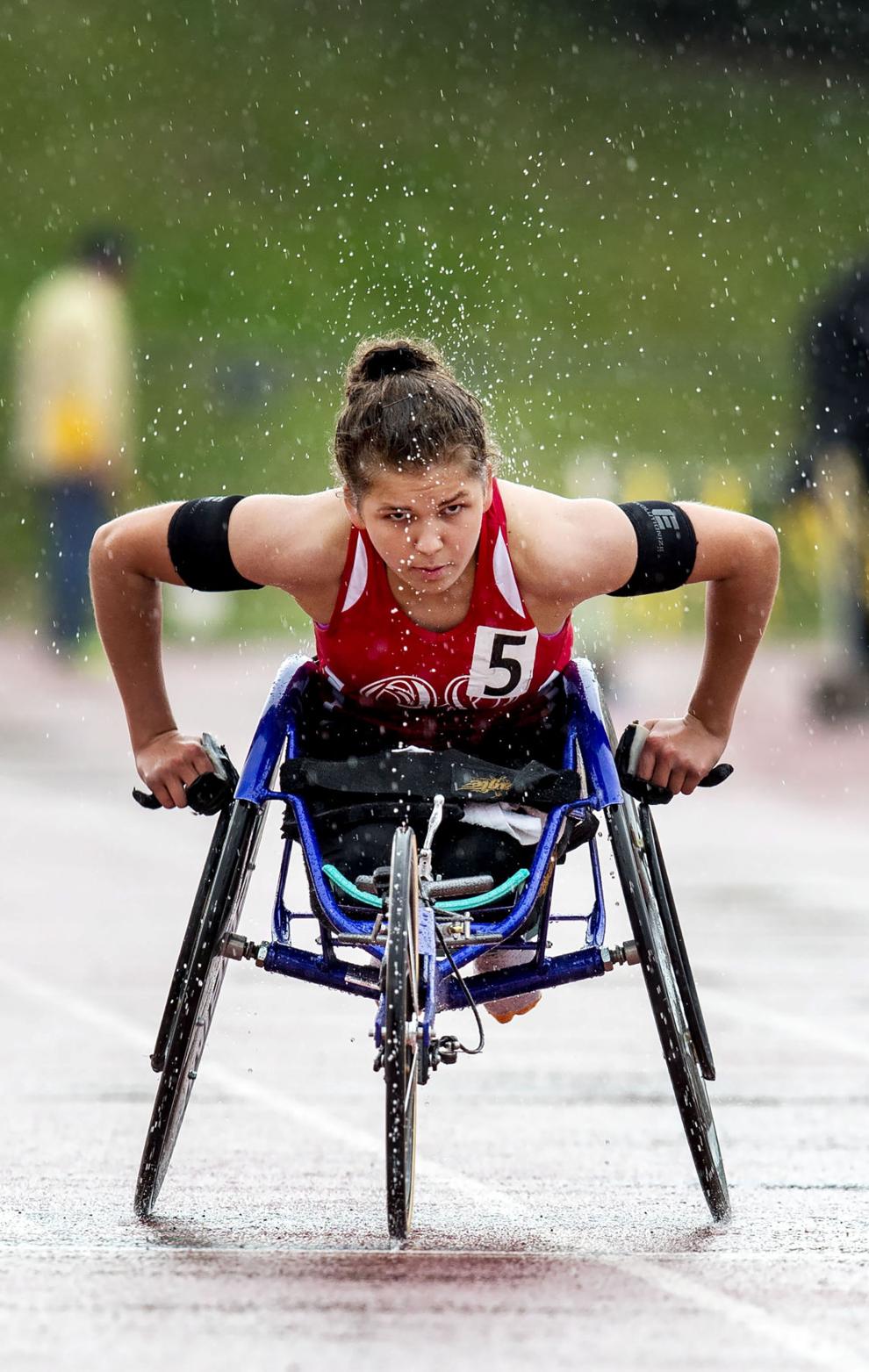 In middle school, a physical education teacher got Eva her first basketball wheelchair, but Eva had never touched a basketball or played an organized sport before she attended that sports camp.
Eva said she thinks one of her mother's proudest moments was when she made her go "to this wheelchair sports camp, which is held up in Iowa. I went, and I found that everybody in that room — we were all, you know, kids, but we all just wanted to have fun and we all just wanted to be included in something."
Her dad, Kevin Houston, said participating in sports and getting involved athletically showed Eva that there was more to life than just school.
"I don't think she dreamed of joining a team at that time or going to the Paralympics at that time, but they just kind of got her physically moving," he said. "She can do sports and go outside with the kids."
Eva also did horse therapy at Heartland Equine Therapeutic Riding Academy and played wheelchair basketball for the Nebraska Red Dawgs through Nebraska Adaptive Sports.
"I did that for a long time, and I was able to meet some people in the disabled community, which was very important for my self-esteem," she said.
Kevin said that once Eva started, she couldn't be stopped.
"She just has this amazing drive that when she wants to do something, nothing's going to stop her," he said. "When she started basketball, she didn't just phone it in. She wanted to be a good basketball player."
At Omaha Westside High School, Eva joined the track team and found out about wheelchair racing, but the Nebraska School Activities Association didn't have any wheelchair events at state track meets. In 2018, when she was a junior, the NSAA added two wheelchair races at the state meet, but they were exhibition-only.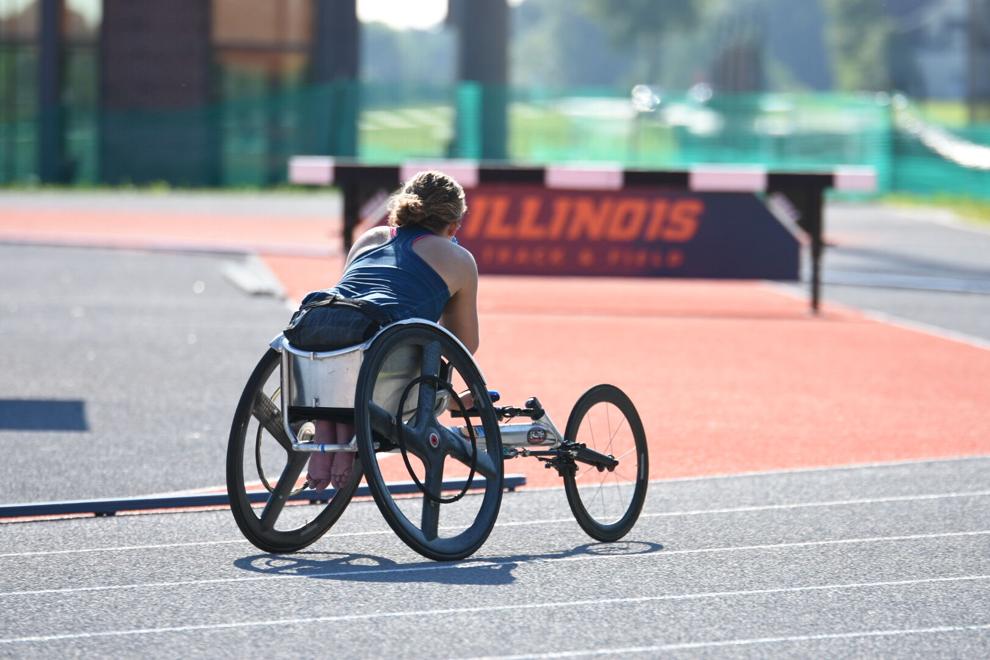 On her blog, Eva details her experience at the 2019 NSAA Championships.
Her races still were exhibition-only. She raced the 800 meter by herself.
"I left the race feeling awful, but it wasn't my performance that made me so upset," she wrote. "It was the endless stream of patronizing comments and stares that I had been receiving all day. I was exhausted from faking polite responses to everyone."
As she lined up for the 200-meter race, she said, she overheard a race official say it was the "Special Olympics race."
"My heart sank and I was no longer focused on my race ahead," Eva wrote. "I looked up and said something about how it wasn't a Special Olympics race, but the men didn't hear me. Even if they had, what was that going to do? I wasn't going to describe to him the differences between Special Olympics and adaptive athletics. I wasn't going to explain the differences between physical and mental disabilities. I should not have to. Especially not to a grown man."
Barriers persist even at the highest levels of the sport. Last month, Becca Meyers, a Paralympic swimmer who is deaf and blind, withdrew from the team after being told by the United States Olympic & Paralympic Committee that she would be unable to bring her personal care assistant to Tokyo.
"It's insane to me," Eva said, "because the Paralympics are meant to support athletes with disabilities, and that's part of some athletes' needs. When those needs aren't met, that's really frustrating."
A student-athlete at the University of Illinois, Eva said part of the university's draw was its history of producing Paralympic athletes.
She started the programming for Tokyo in early 2020, but the pandemic put her training on hold. She and the other athletes continued to do their usual training, but did so while socially distanced and wearing masks. The training for Tokyo picked back up early this year.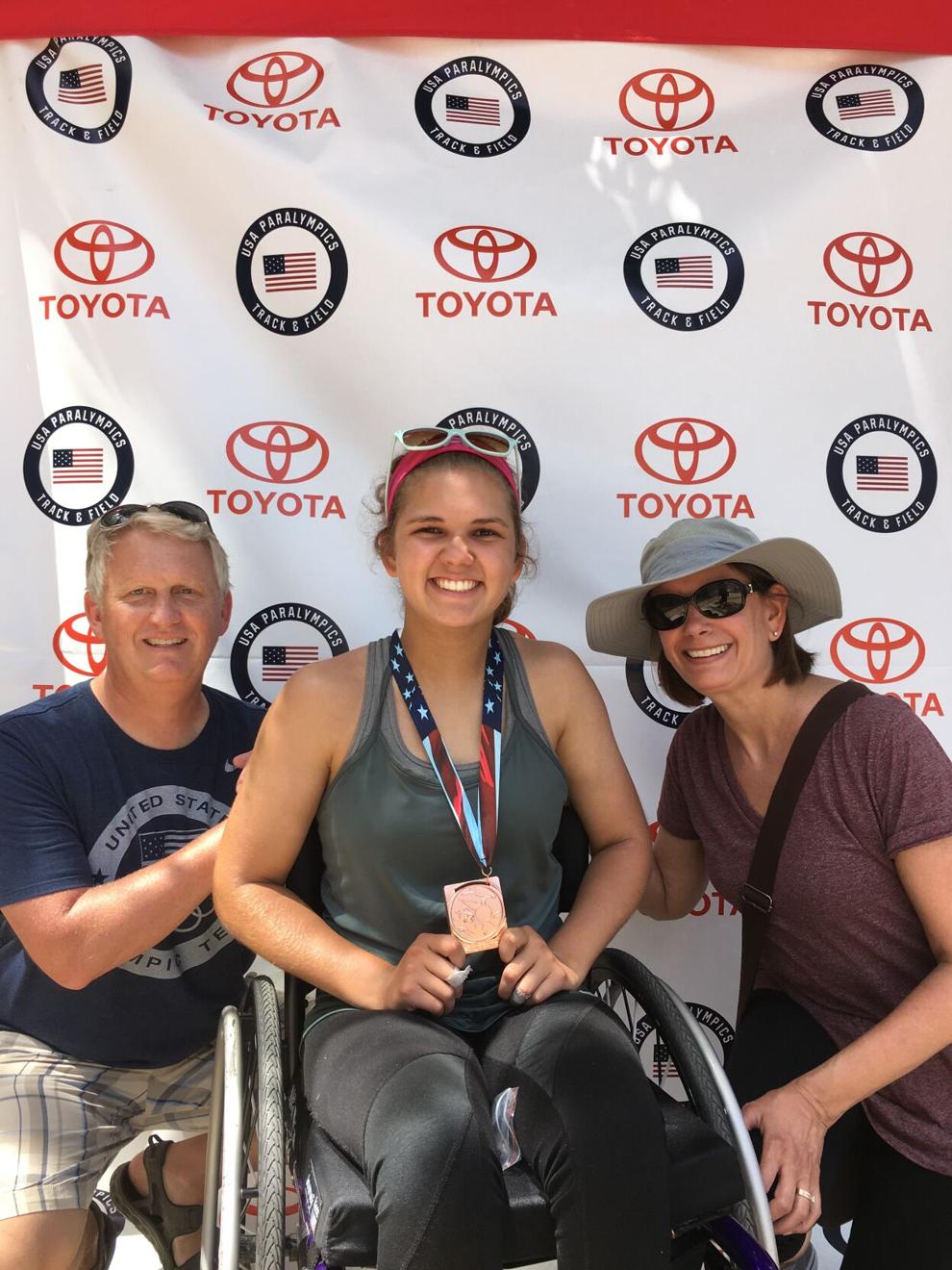 In June, Eva placed second in both of her events at the U.S. Paralympic Track and Field Team Trials. She logged times of 20.11 seconds in the 100 meter and 2:15:26 in the 800 meter.
The International Paralympic Committee separates athletes into classifications to keep the competition fair and ensure that athletes win their events based on their athleticism and aren't put at a disadvantage because of their disability.
Eva competes in the T34 class. "T" stands for track, and 34 stands for her impairment type, which is a coordination impairment. People in classes T31-34 compete in a seated position, such as a wheelchair. Competitors in the T35-38 classes compete upright.
"I'm so excited for Tokyo. I honestly didn't really see this coming," Eva said in a recent interview. "My brain has been in shock for a couple of weeks now. I don't really know if it's sunk in, but there's definitely little moments where it sinks in and I get overwhelmed — in a good way."
Eva said her training sessions help keep her focused.
"I know why I'm training this hard," she said. "I know that it's all going to be worth it."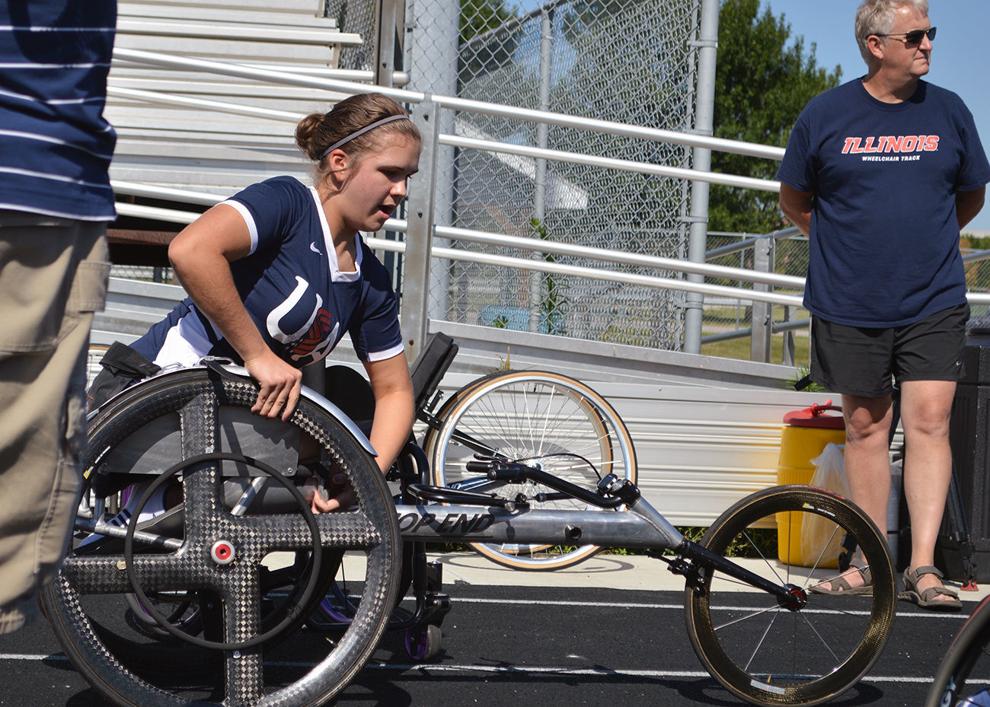 In high school, she said, she was told to "trust the process."
"When I was told that, it was frustrating, because I wanted my results then," she said. "But now that I'm seeing the results pay off ... that process is long and it's painful, but you do just have to be patient, and it does work out. And I am so excited to see where the process takes me because I really hope that Tokyo isn't 'it.' I want to do more."
For families who have children with disabilities, Eva said plenty of people are available who can help.
"If you want to get started, know that you don't have to do it on your own," she said. "There's a great group in Omaha that is full of wonderful people that want to help you out."
The Paralympics will be held in Tokyo from Aug. 24 to Sept. 5.
---