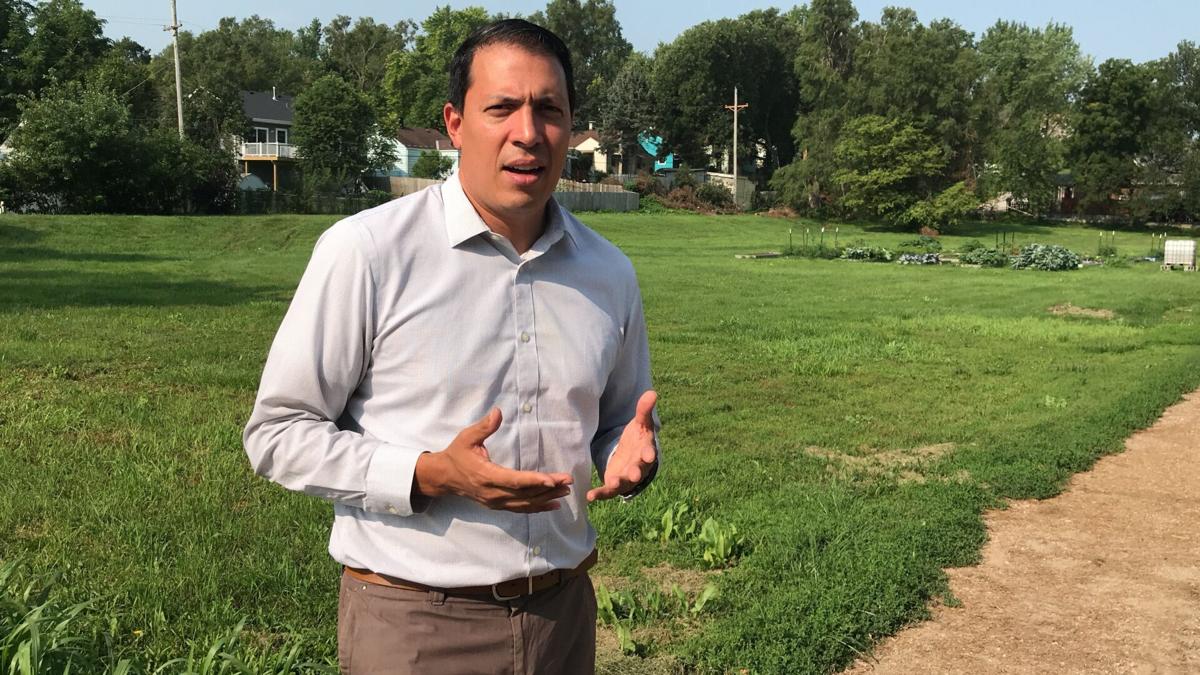 Seven Omaha nonprofits will receive $13.6 million in state and private funding to boost home construction and renovation under a new state law aimed at creating more owner-occupied, middle-income workforce housing in older urban areas.
Half of the money comes from Nebraska's Middle Income Workforce Housing Investment Fund, which the Nebraska Legislature created last year as part of Legislative Bill 866, introduced by State Sen. Justin Wayne of Omaha. The Nebraska Department of Economic Development administers the fund. The other half comprises matching dollars from the Nebraska Investment Finance Authority and local businesses and philanthropic foundations.
The Omaha nonprofits, which often compete for grants, worked together to apply for the state money and raise the matching funds required by the law. The organizations will use the money to help finance new construction or renovation of houses in designated parts of North and South Omaha.
They hope the money will lead to building or renovating about 70 homes, said Jamie Berglund, executive director of Spark, one of the organizations that will receive the funding and that helped put the collaboration together. The other organizations are Canopy South, Habitat for Humanity of Omaha, Holy Name Housing Corp., Omaha Economic Development Corp., Omaha 100 and Seventy-Five North Revitalization Corp.
"What it will do for the community is great," said César Garcia, executive director of Canopy South, which is working on the redevelopment of Southside Terrace Homes and other parts of South Omaha.
Some of the organizations are themselves builders or developers. Others help small for-profit builders, developers and/or homebuyers with loans and technical assistance. They share a vision to use the workforce housing money "to increase homeownership for the purposes of lifting neighborhoods without displacement and stabilizing previously disinvested areas of Omaha," according to a press release from Spark. Construction of homes using the funds should begin by spring 2022, Berglund said.
The money can be used to develop housing in designated census tracts with unemployment rates higher than the state average. The law seeks to address a shortage of modern, middle-income housing in Nebraska's "older urban neighborhoods and majority minority communities" that hinders residential stability in those neighborhoods and makes it difficult for them to grow and prosper. It cites a number of factors that make it difficult to build or renovate homes in those neighborhoods, including low appraisals that make it difficult for developers and homeowners to borrow enough money for building or renovations.
The legislation says the new or renovated homes should have an appraised value of $125,000 to $275,000. Berglund said Spark will use the funds as loans that builders and homeowners can combine with their own equity and other loans to make their projects work. Berglund said Spark is eager to work with emerging developers and is starting classes for builders who want to participate in the program.
Garcia said the funds will help Canopy South use low-interest loans to deal with one of the major challenges of neighborhood redevelopment: maintaining affordability for the people who live there.
"What these laws allow us to do is to build new houses and renovate existing houses and still maintain affordability for the residents," he said.
---