With a new baby in the house and a 7-year-old who may soon return to school, Shelly Mapes knew that her family would need better masks than the paper ones they had been using and reusing.
So Mapes, 49, and daughter Bailey drove Saturday afternoon to the parking lot of St. Peter Catholic Church near 27th and Leavenworth Streets, where four volunteers were handing out free packs of white, washable cloth masks.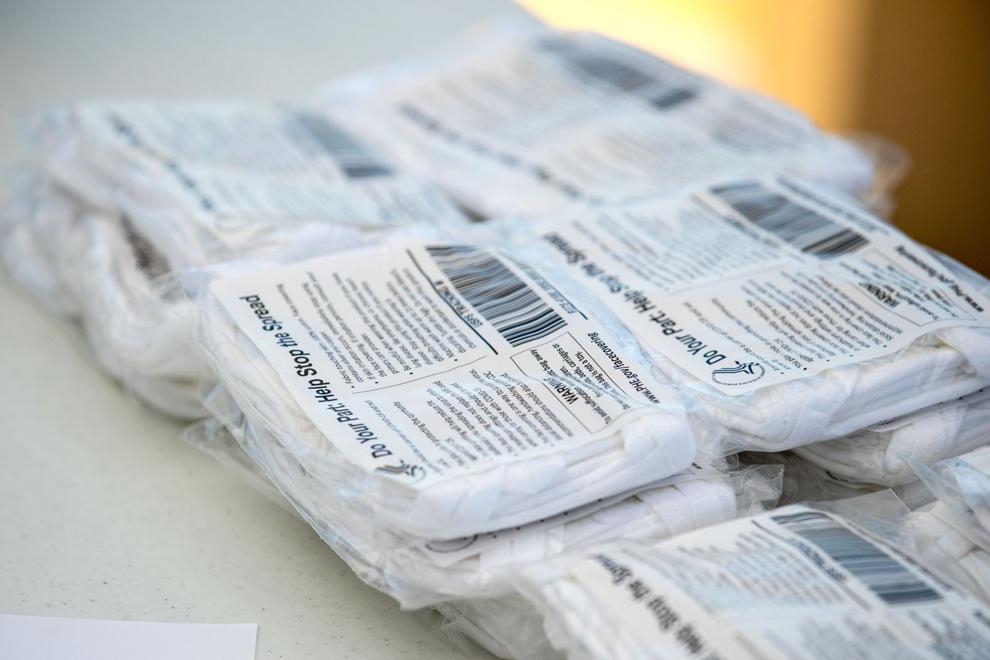 The event was part of the Masks for Many project, an effort by the Douglas County Health Department, the Omaha Fire and Police Departments and the Medical Reserve Corps to distribute masks to those in need. The First Responders Foundation, CHI Health, local churches and other community groups are participating, too.
Sheena Glover, a community safety specialist at the Fire Department who has been coordinating the campaign, said that masks are vital to slow the spread of the coronavirus but that not everyone can afford them.
"Everybody isn't equipped to go purchase a mask, and we understand that," she said. "Given the incidence of COVID-19 being spread through asymptomatic transmission, we are encouraging people to wear their mask to keep other people safe."
Organizers have used Douglas County data to identify Omaha ZIP codes that have been hit hard by the coronavirus and are focusing their efforts on those areas, Glover said. Those ZIP codes are located generally in northeast, southeast and east-central Omaha.
On Saturday, volunteers at St. Peter, St. Stanislaus and St. Bernard Catholic Churches distributed about 5,200 masks, Glover said. The week before, two other churches handed out about 7,000.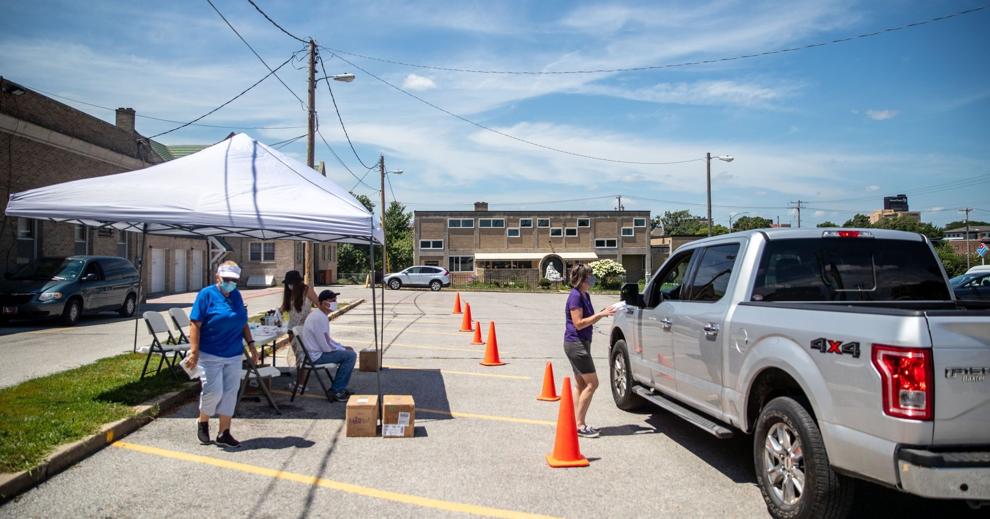 In all, Glover said, organizers hope to hand out at least 150,000 masks.
Community organizations including Step-Up Omaha — the city's summer jobs program — and Nebraska's Hands and Feet have been making masks to donate to the cause.
Cindy Engelkamp, president of the St. Peter Conference of the St. Vincent de Paul Society, said the goal is simple: "We're trying to help."
Mary Head, 90, stopped by St. Peter to get some masks for her and her sister, who usually lives in York but has been hunkered down with Head during the pandemic. Head said having enough masks makes it easier to do her essential shopping.
"Every time you go somewhere, you need one," she said.
As of Saturday, two more mask giveaways had been scheduled. They will run from 1 to 3 p.m.:
» Saturday, Aug. 1, at St. Pius X at 6905 Blondo St. and Our Lady of Lourdes at 2110 S. 32nd Ave.
» Saturday, Aug. 8, at Our Lady of Guadalupe at 2310 O St. and St. Benedict the Moor at 2423 Grant St.
---
Our best staff images from July 2020