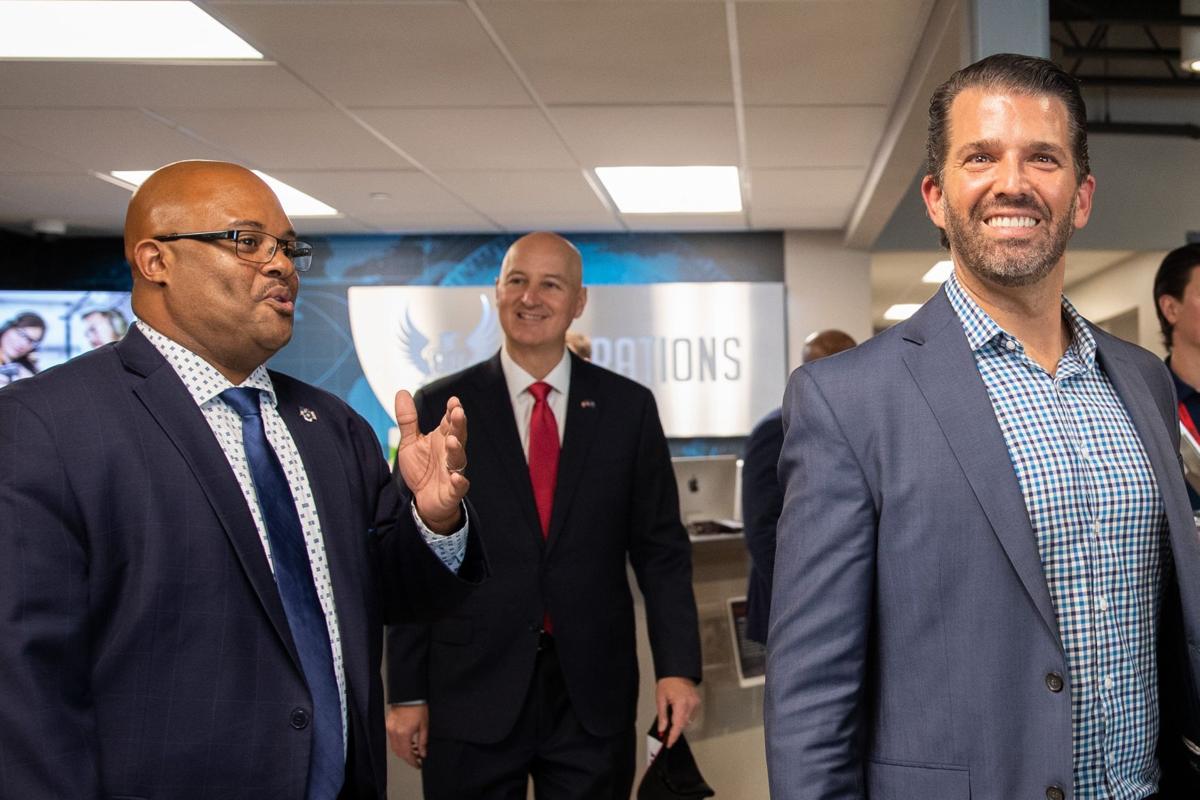 Tony Conner, president of the Omaha Police Officers Association, is in the hospital after testing positive for COVID-19, he said Tuesday.
He is one of 114 sworn Omaha police officers who have tested positive for the virus since March.
Conner told The World-Herald that he is slowly recovering and expects to be released from an Omaha hospital sometime in the next four or five days. But he said he has dealt with exhaustion, difficulty breathing, a fever, headaches and chills.
"It felt like I got hit by a truck," said Conner, 42.
He said he believed he was exposed to the virus the evening of Oct. 23 while discussing the Police Department's youth sports league, PACE, at a bar with a retired police captain and another police officer. Conner called it an "informal meeting" and said other people were present within the same group.
The three officers wore masks but took them off while they were seated, Conner said. All three tested positive for the virus, he said.
Conner first experienced symptoms five days later, on Oct. 28, when he said he began to feel exhausted. He received a positive test result Nov. 1 and was hospitalized last Wednesday.
"I'm improving daily," he said.
The number of Omaha officers who have tested positive for COVID-19 has surged in the past few weeks, decreasing the number of officers available to work.
On Oct. 27, nine officers were positive for the coronavirus, said Lt. Sherie Thomas, a police spokeswoman.
A week later, on Nov. 2, 23 sworn officers were not working because they had contracted the virus.
And as of Monday, 37 sworn officers were not working because they have COVID-19 — 4% of the entire force of 867 sworn officers.
Thomas said that as of Monday, six additional sworn officers were quarantining due to having COVID-19 symptoms or awaiting test results. Some of those tested negative but were continuing to quarantine because they've shown symptoms, she said.
The department has typically averaged about six officers quarantining at any time, and some officers may be able to perform their duties while working from home.
Of the 114 sworn officers who have tested positive for the virus since March, representing about 13% of the force, the Police Department believes 88 were infected while working and 26 were infected in exposures outside of work.
Because officers are essential workers, Thomas said, they don't quarantine because of a potential exposure.
"Essential workers continue to work masked and self-monitor for symptoms if they are potentially exposed," Thomas said in an email.
After news that he contracted the virus became public, Conner responded on Twitter to critics who pointed to photos where he was seen not wearing a mask.
"I religiously wore a mask and followed the city ordinance. Community spread is a reality with this virus," Conner wrote Tuesday afternoon.
Conner attended a Sept. 14 event with Donald Trump Jr. at gun club 88 Tactical, which is in Sarpy County near Interstate 80 and Highway 370. A World-Herald reporter and photographer covered the event, and Conner, along with Gov. Pete Ricketts, Trump Jr. and others, were not wearing masks during the tour of the club.
Soon after, Conner tweeted a photo of himself and Trump Jr., posing for a photo, without masks.
When asked about the picture, Conner said the 88 Tactical event was held outside the city limits, so the city ordinance requiring masks in public places, enacted Aug. 12, didn't apply.
"Whenever I was in the public, I always wore a mask — when I went to the grocery store, went to the bar ... it's when I sat at the table of the bar when I was exposed (to the virus), drinking, taking off my mask," Conner said.
On Tuesday morning, Ricketts and first lady Susanne Shore announced that they were beginning a two-week quarantine after coming in contact with someone who tested positive for the virus during an outdoor dinner engagement with three other people on Sunday.
---
Our best staff images of November 2020