Omaha's mayor and police chief say they've watched and listened over the last month as Omahans have decried police brutality and demanded change in the wake of George Floyd's death while being arrested by a Minneapolis police officer.
On Thursday, the two city officials with the most power to shape the Omaha Police Department announced changes to the department's use of force policy and other efforts to beef up training, seek public input on officers' actions and improve diversity within city government.
"We have been listening, and we've been learning over the past several weeks, and now it's time to take some action," Mayor Jean Stothert told The World-Herald in a joint interview with Chief Todd Schmaderer.
Omaha officers are now prohibited from using their knees to pin someone's neck to the ground, as the officer did to Floyd. That method to detain someone has never been part of the department's training, Schmaderer said, but it's now expressly forbidden. Floyd died after former Minneapolis Officer Derek Chauvin knelt on his neck for almost 8 minutes.
Officers will also be trained to bring someone who is lying in a prone position on their stomach to a seated or standing position as soon as possible. Some in-custody deaths across the country have occurred when someone is lying on their stomach with their hands handcuffed behind their back.
Schmaderer said that position already makes it difficult for someone to breathe and that when weight is applied for a prolonged period, the person may suffocate — a concept called positional asphyxia.
"We've been trained to get off (someone's) back as soon as reasonably possible, but now we're asking (officers) to take a step further and sit them up," he said.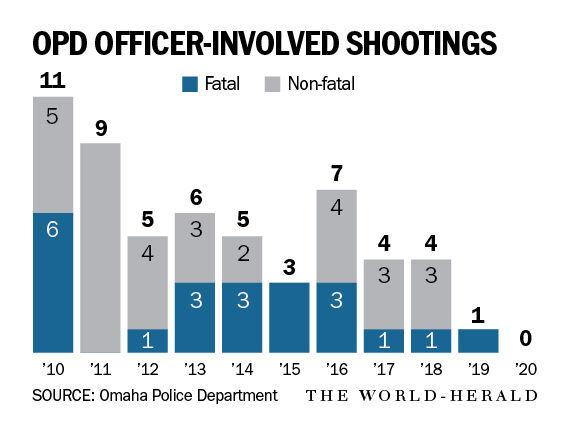 In another policy update, officers now have a "duty to intervene" if they witness a fellow officer using excessive force. Schmaderer said officers have always been trained to intervene — they swear an oath and are expected to uphold it — but the update codifies that expectation.
Violating the policy could result in an officer's termination, the chief said. In the Floyd case, three other officers stood by as Chauvin knelt on Floyd's neck.
Department policy already prohibits chokeholds, which cut off air supply and can cause death. Omaha officers are allowed to use a tactic called a carotid restraint, which temporarily cuts off blood supply to the brain and will make someone faint. A new policy calls for that technique to be used only if an officer is attacked or if deadly force is involved. Schmaderer said "very few" people have ever died because of a carotid restraint.
Sam Walker, a police policy and accountability expert who formerly taught at the University of Nebraska at Omaha, applauded the changes to the use of force policy as "all very positive steps."
"It's very good that the chief is paying attention to what's going on in the country, they've discovered some deficiencies, and they've taken corrective action," he said. "That's the way police policy ought to operate."
Stothert also announced changes to the Citizen Complaint Review Board, a six-person panel of trained citizens who review and make recommendations about complaints against police.
Residents will now be able to file complaints against officers directly to the board, instead of with the Police Department's internal affairs division. An initial investigation will continue to be conducted by internal affairs, followed by a review by Schmaderer.
The city will release an annual report on the board's work.
Stothert said she has received feedback that the review board's work is not transparent enough, and she agreed.
Walker, the UNO expert, was less enthused with the changes to the mayor's citizen review board, which he considers a largely toothless body.
The board works confidentially and does not have the authority to conduct its own investigations. Its recommendations are not binding.
In 2019, officers responded to more than 265,000 911 calls and more than 40,000 traffic stops. Officers used force in 304 interactions, according to department data.
Schmaderer has also ordered new mandatory training for all officers, who will need to be recertified in the use of Tasers. The training will also include the new use of force policy, "suicide by cop" training, a review of Floyd's case, the impact of biased policing and the police pursuit policy.
Omaha's officer-involved shootings have declined over the last decade, according to data provided by the department. In 2010, there were 11 such shootings in the city, six of which were fatal. Last year, there was one fatal officer-involved shooting. None have occurred in 2020.
Schmaderer and Stothert attributed the drop to several steps the department has already taken, including use of body cameras, Taser deployment and improved response to calls involving mental health crises.
The department has fully deployed body cameras, something Schmaderer said is cost-prohibitive for some major metropolitan police departments.
Currently, Omaha police officers' body cameras automatically turn on when they draw their Tasers, but not their firearms. Schmaderer said that the technology behind that system has advanced and that the city's next contract on that system will allow for the same thing to happen when an officer draws his or her gun.
Each precinct also employs a mental health professional who responds to distress calls with armed officers. That arrangement was implemented after the 2017 death of Zachary Bear Heels, an American Indian man who was shocked multiples times with a Taser by Omaha police.
Some who advocate for police reform want to remove armed officers from the equation when someone calls 911 because of a mental health crisis, arguing that the presence of an armed person with less mental health training may escalate the situation. Schmaderer said the system of having an officer and a mental health expert respond to calls is based in safety.
"You would not want a social worker or a mental health professional entering into an environment that's not safe," he said.
Most of the department's officers are trained in crisis intervention, Schmaderer said.
Every uniformed police officer is equipped with a Taser.
"I'm a proponent of less lethal options," Schmaderer said. "If that officer does not have a less lethal option, they're more likely to have to go to their firearm."
The department also uses a computer program designed to monitor officers' actions and identify potential "problem officers." If an officer engages in pursuits or uses force "multiple times in a month," the program will trigger an analysis of behavior and a conversation with department leaders, Schmaderer said.
Sometimes, as a result, officials learn that an officer is going through a tough divorce or that two officers are partnered who may need to be separated, and the department connects them with appropriate resources or makes changes. Other times, the department determines that an officer's actions were warranted, and nothing comes of it.
Stothert said she believes that the program would have flagged an officer like Chauvin, who was the subject of 18 complaints filed during his time as a officer, CNN reported.
At Stothert's request, Schmaderer is also conducting a review of recent Black Lives Matter protests in the city and the police response to them. That review is underway and will be presented to Stothert and the City Council, then released to the public.
Along with the changes to police policy, Stothert also announced initiatives to increase diversity and inclusion in city government. She said she will create a community advisory committee — and an internal one for city employees — to help the city achieve that goal.
The city will soon hire a diversity and inclusion manager. Stothert said the city needs someone whose full-time job is to think about those issues. City employees will also receive mandatory bias training.
In the last seven or eight years, the Police Department has roughly doubled its number of black officers, Schmaderer said. The Fire Department needs to improve its diversity, Stothert said.
Officer training on all the policy changes will begin in July, with all officers completing it within eight weeks. Schmaderer said it's important that officers break down in detail the mistakes that led to Floyd's death — the event that has sparked this nationwide reckoning over police tactics and racial justice.
Said Schmaderer: "I want everybody to understand that that is not how we will conduct business."
---
Solidarity rally in Omaha
Photos: Solidarity rally in Omaha
James Scurlock II salutes the crowd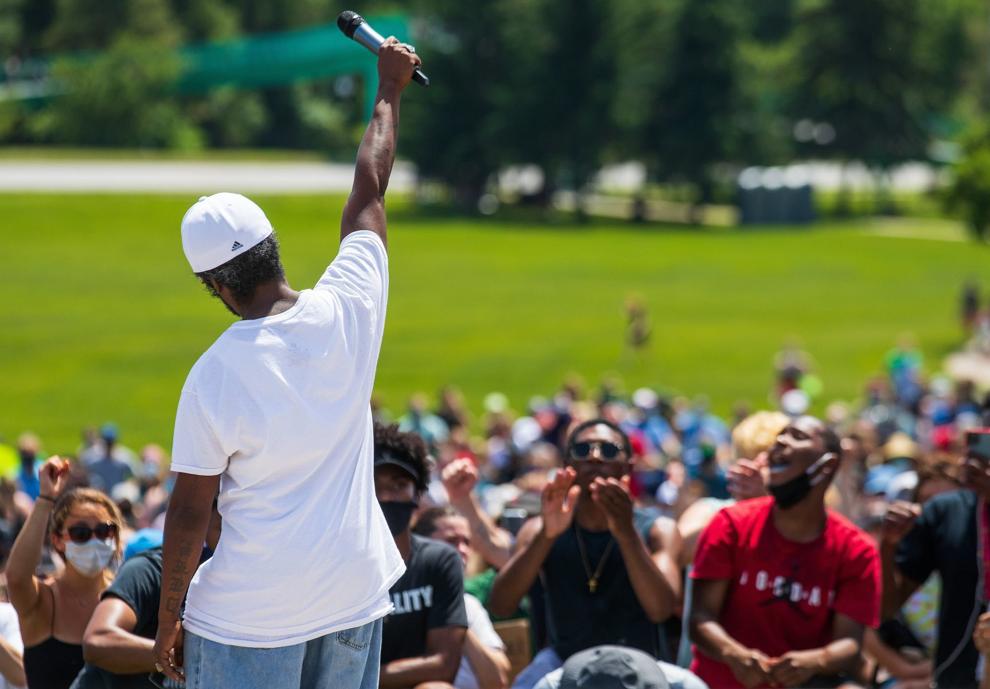 Sunday Rally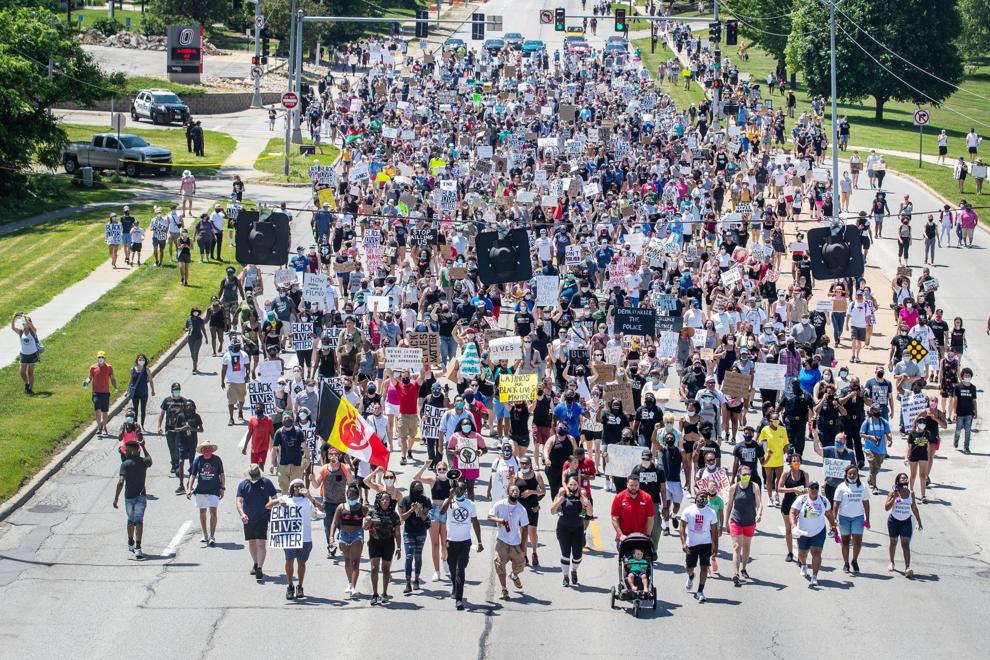 Sunday Rally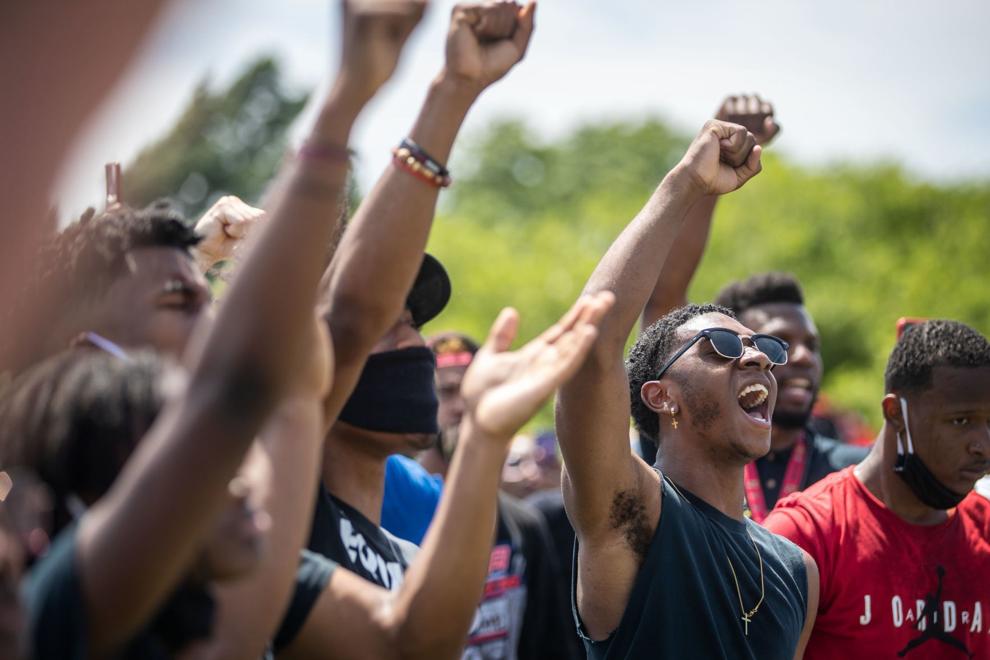 Sunday Rally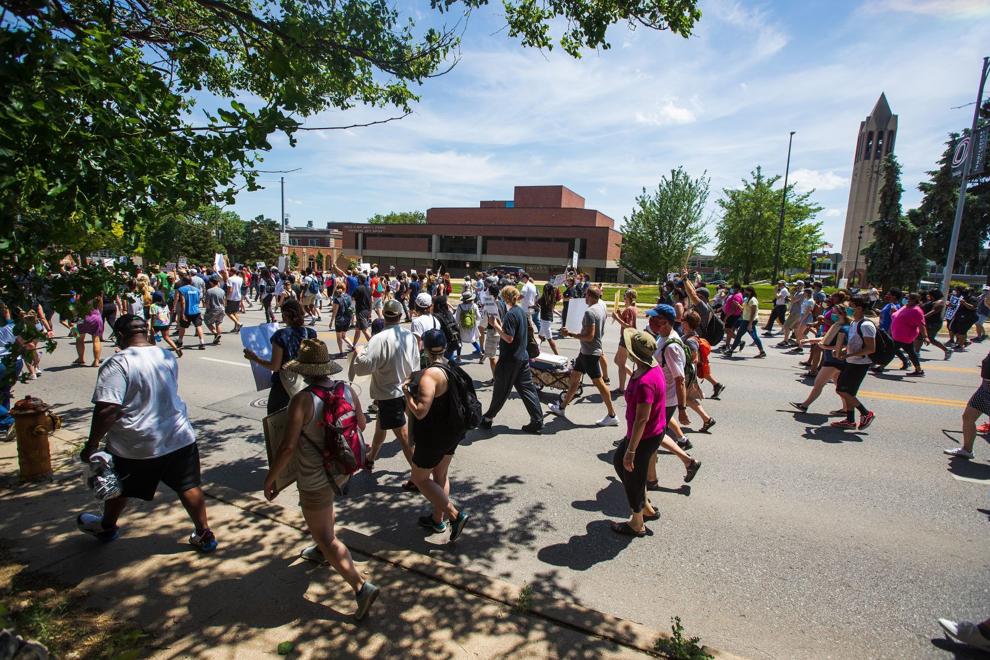 Sunday Rally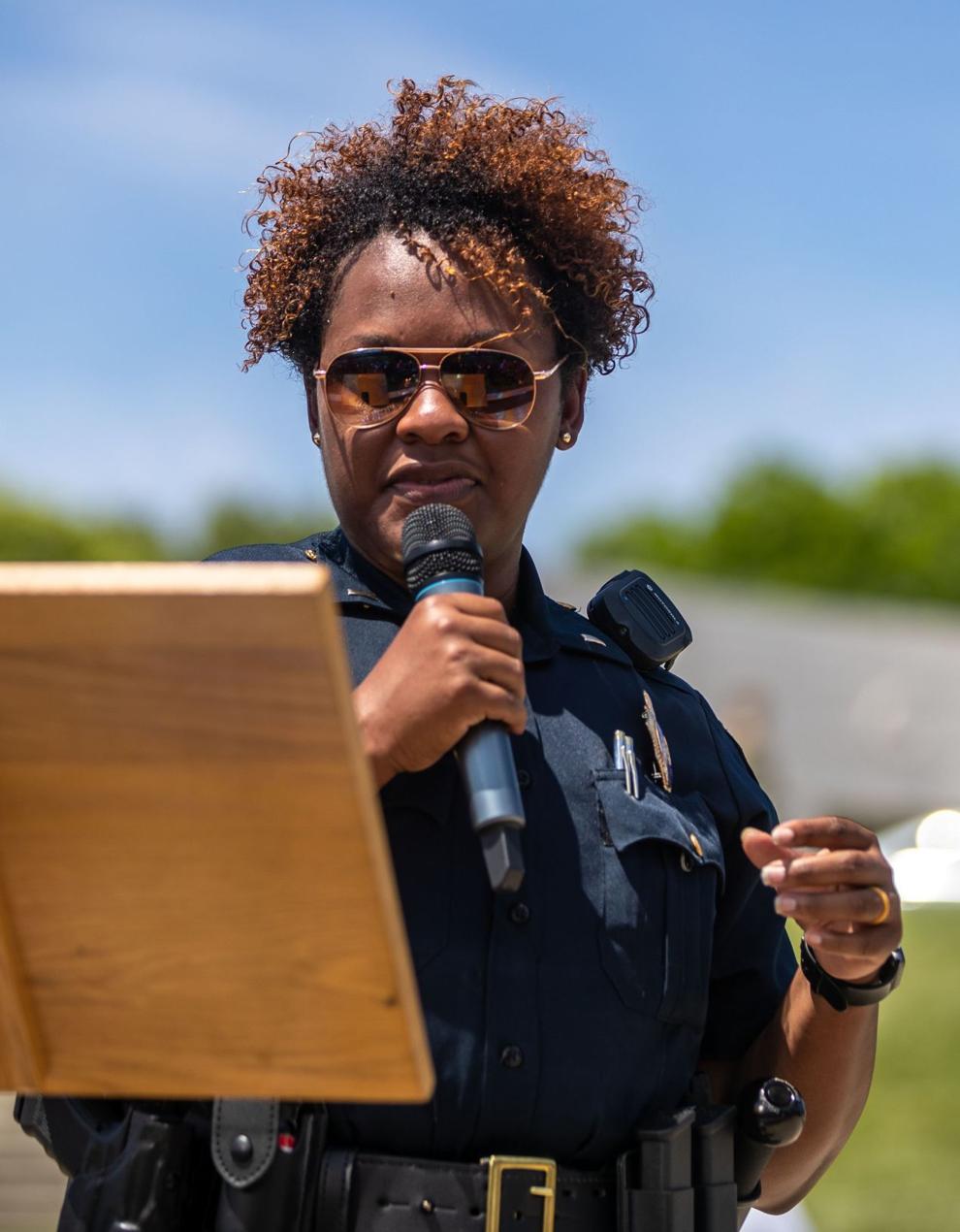 Sunday Rally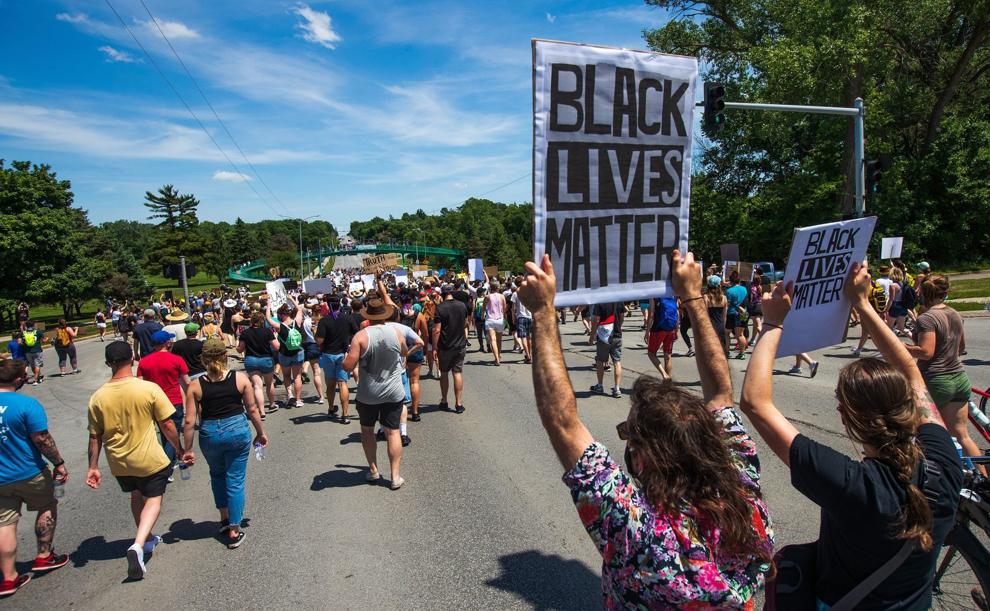 Sunday Rally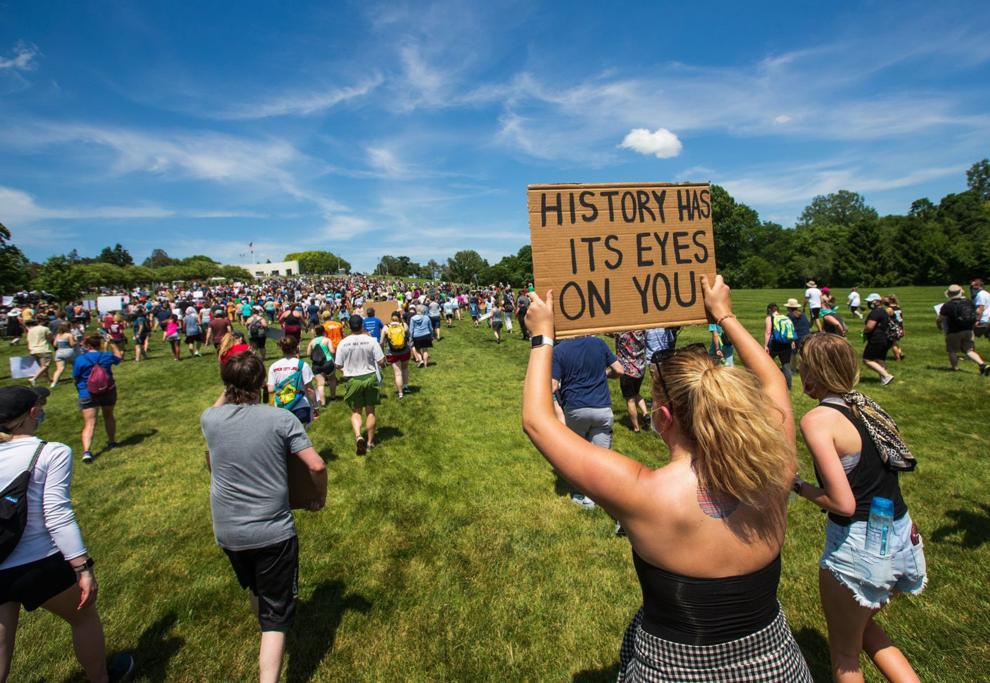 Sunday Rally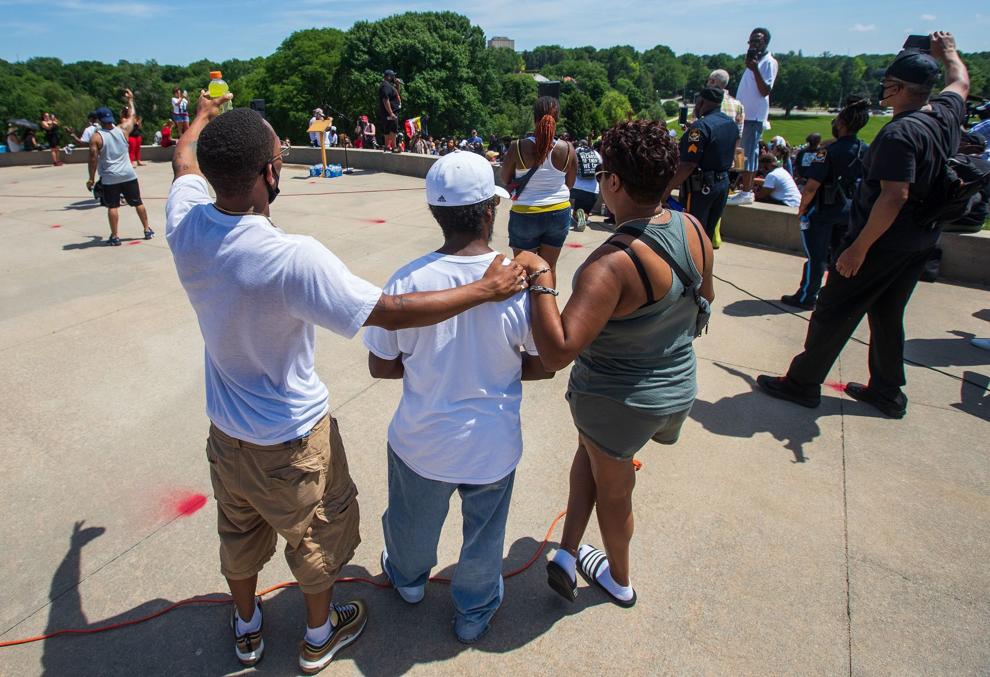 Sunday Rally
Sunday Rally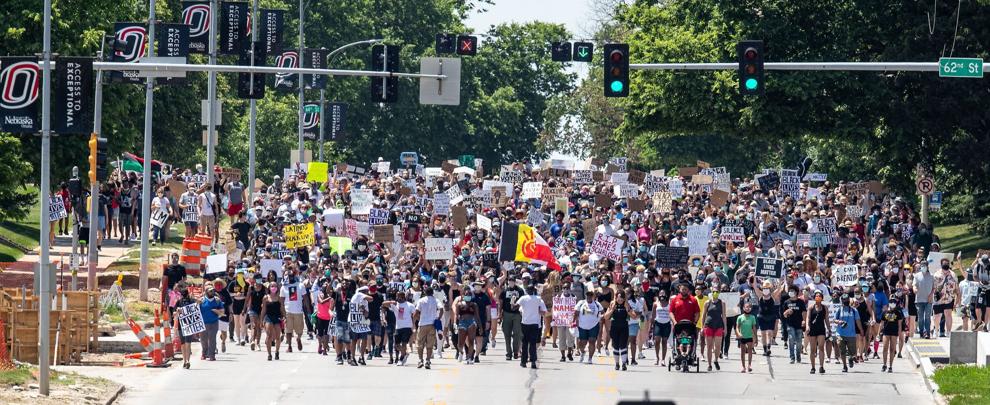 Sunday Rally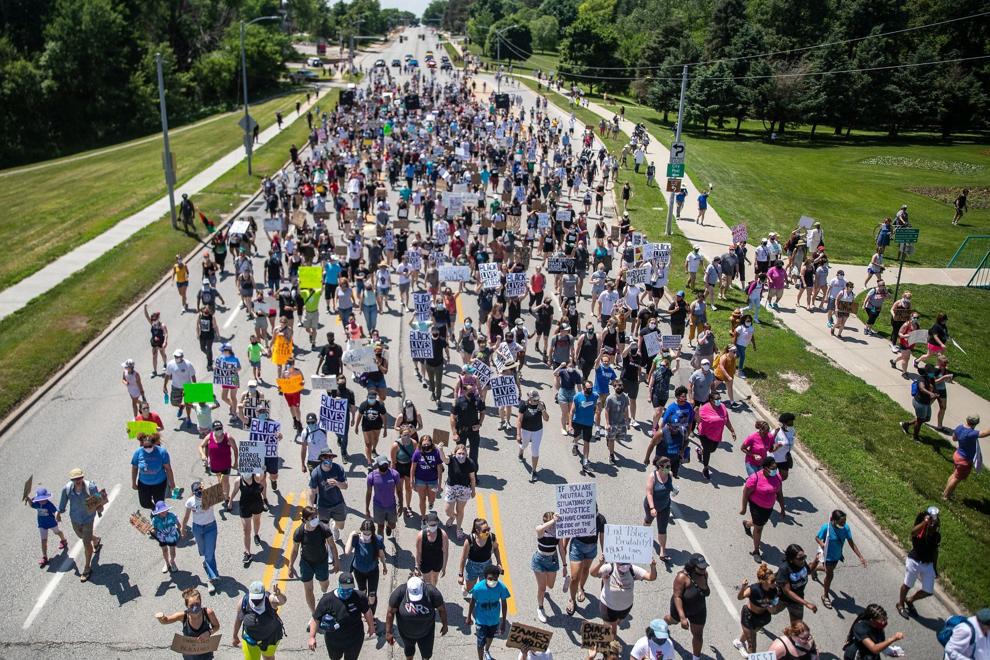 Sunday Rally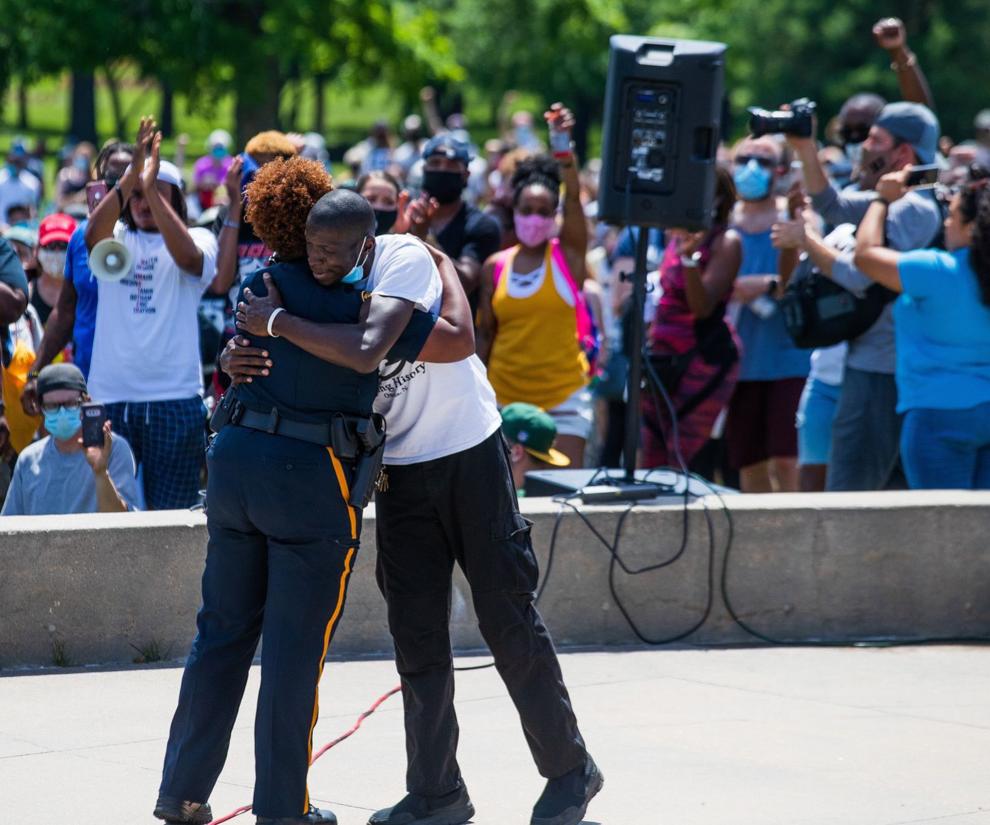 Sunday Rally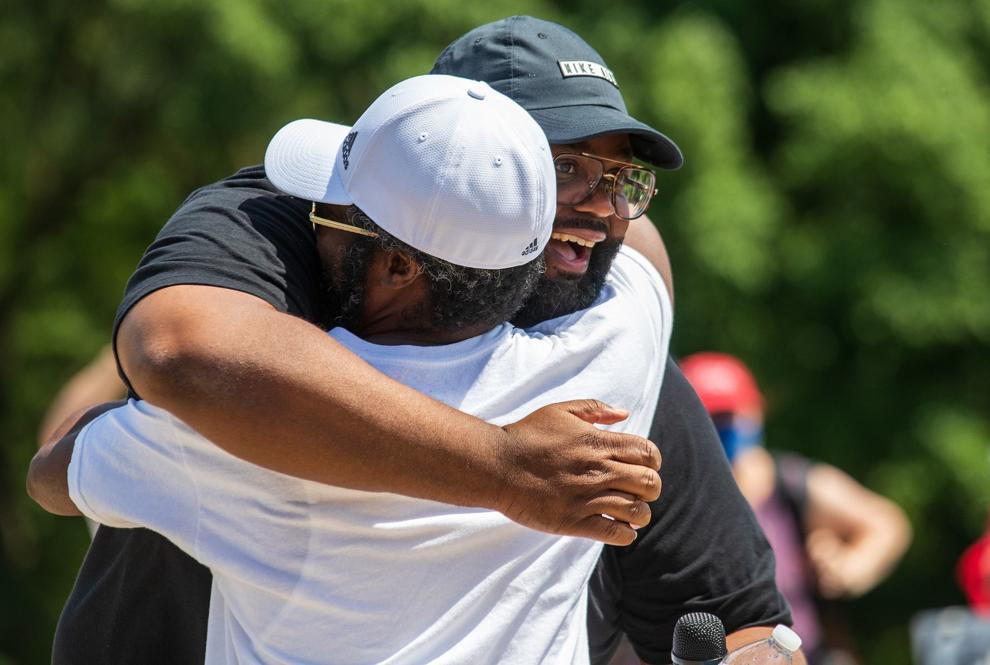 Sunday Rally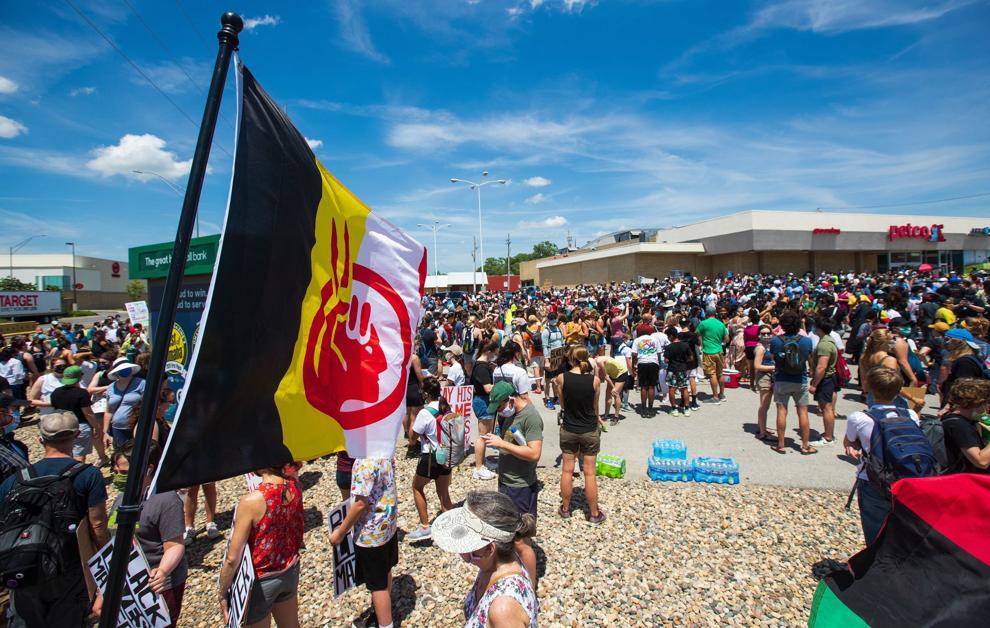 Sunday Rally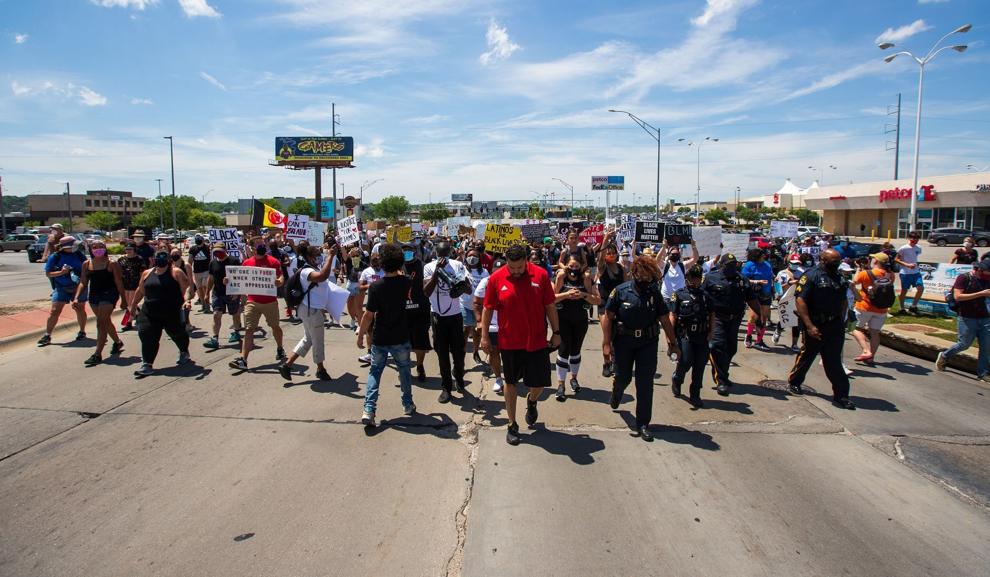 Sunday Rally

Sunday Rally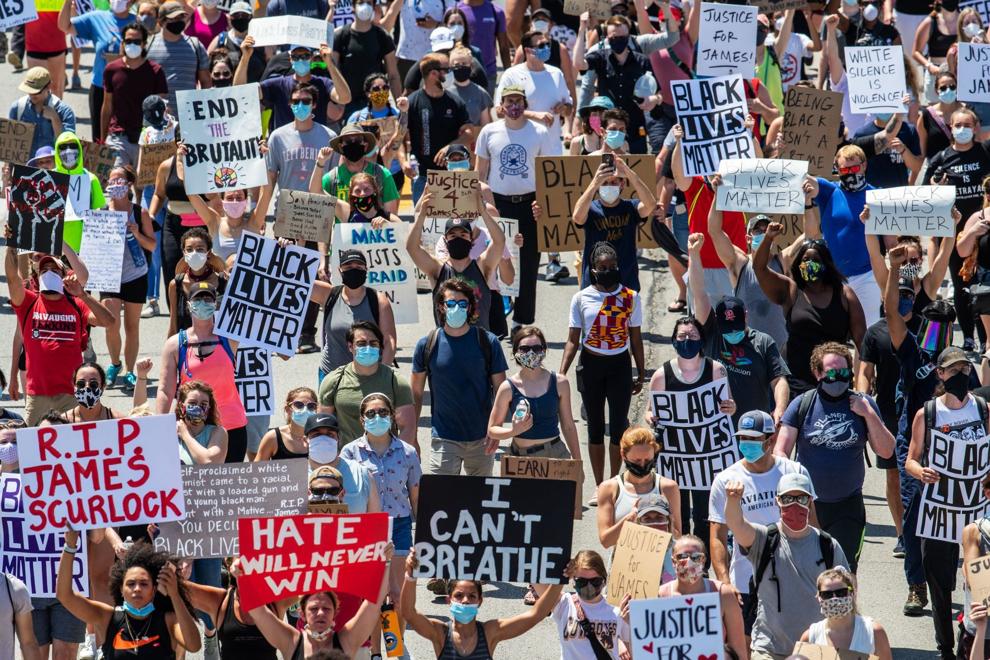 Sunday Rally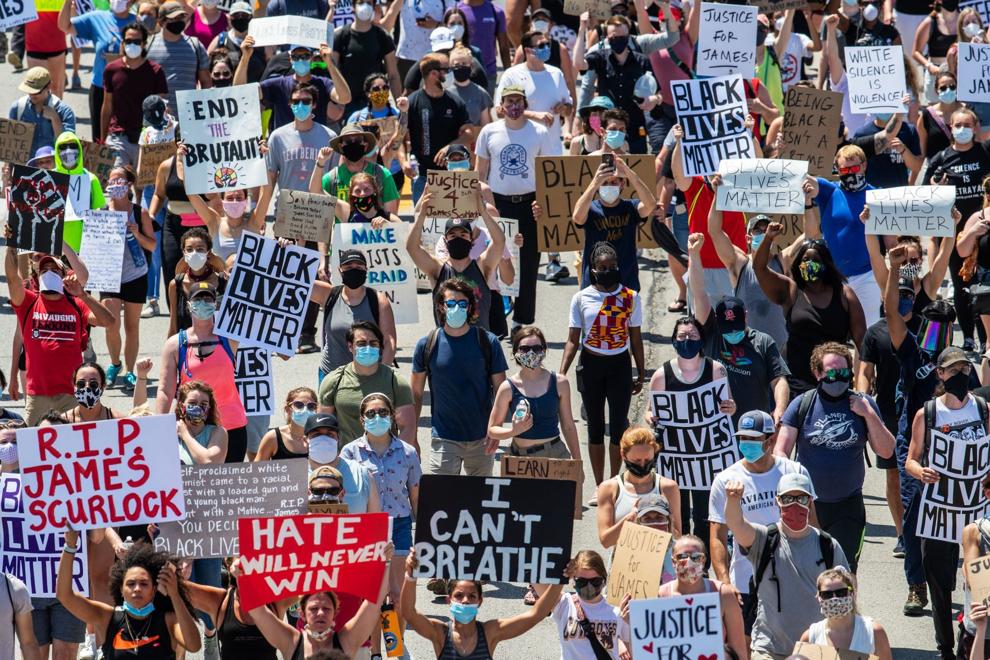 Sunday Rally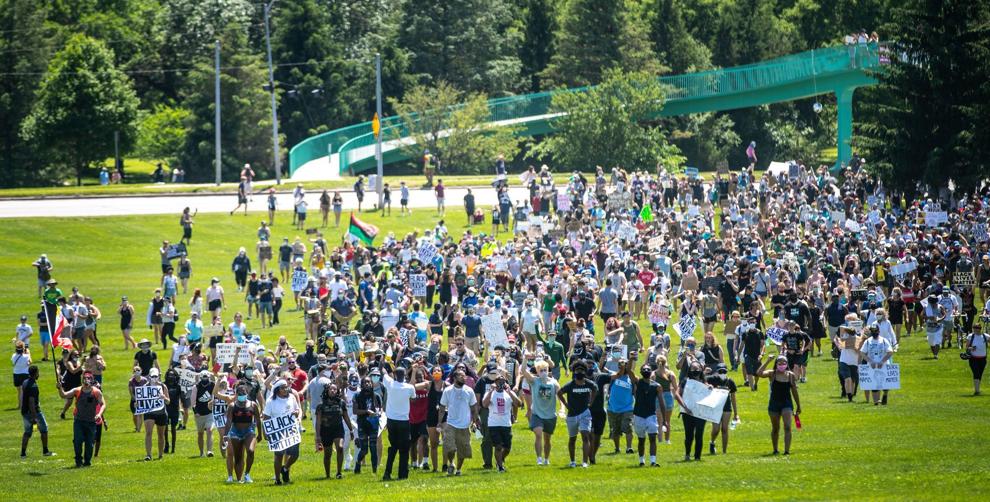 Sunday Rally
Sunday Rally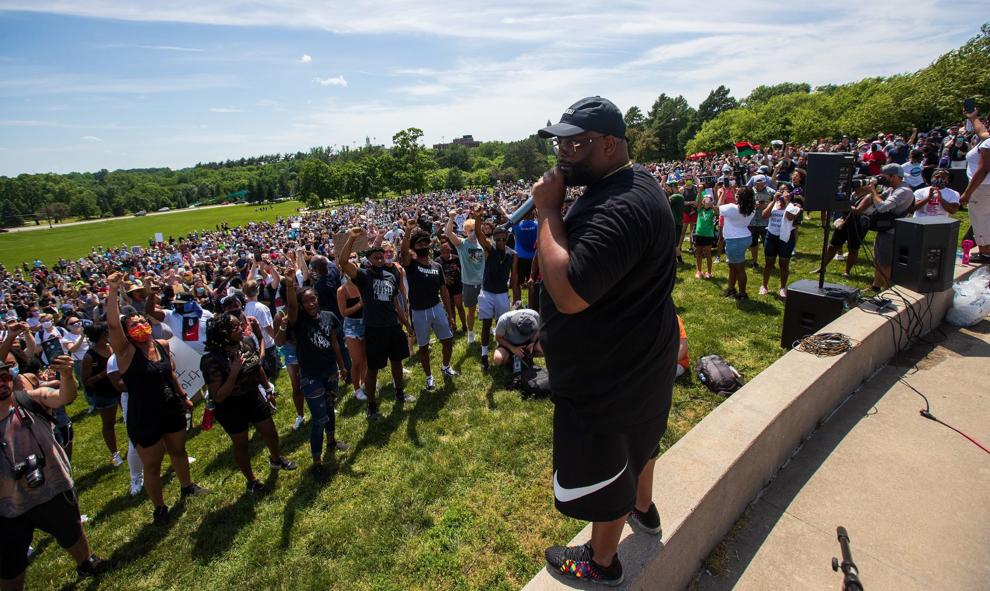 Sunday Rally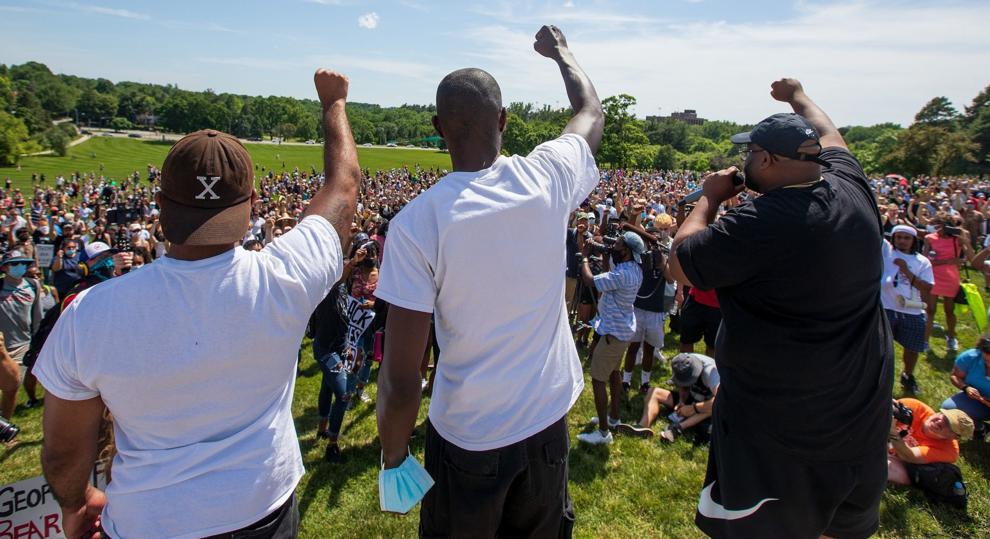 Sunday Rally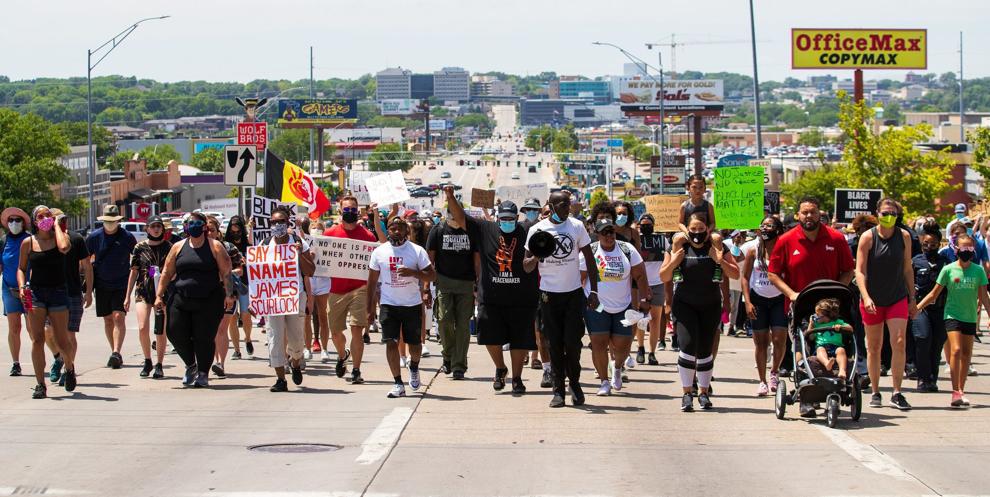 Sunday Rally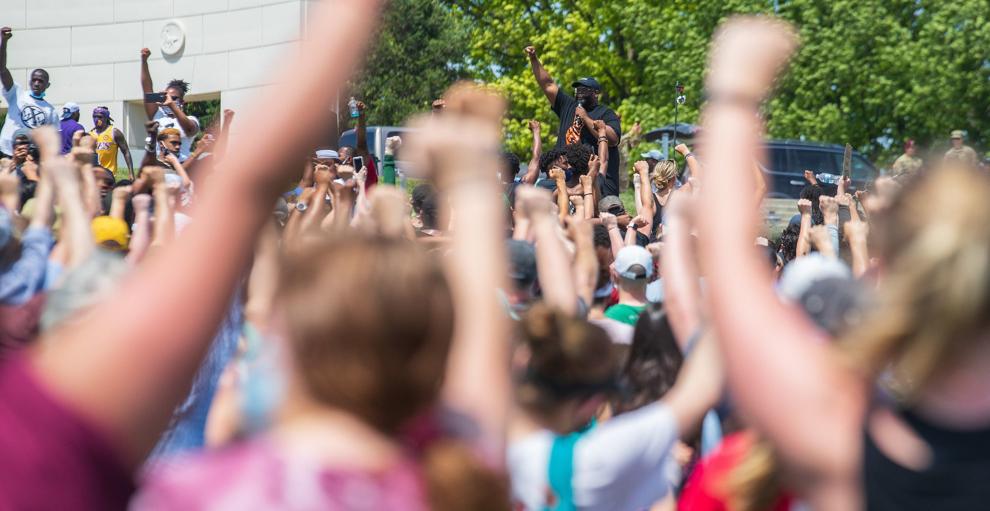 Sunday Rally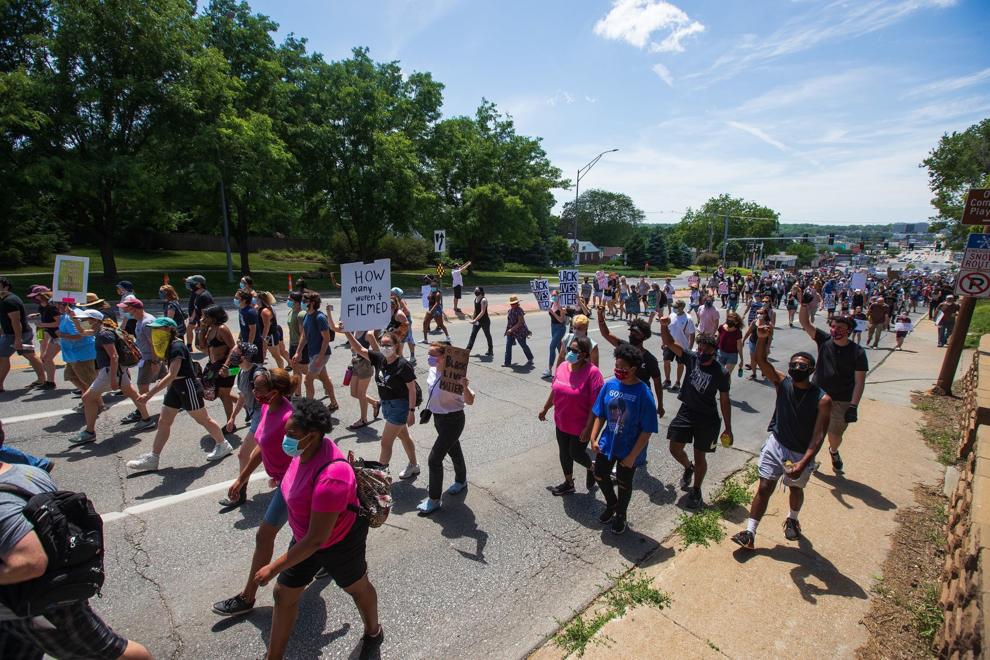 Sunday Rally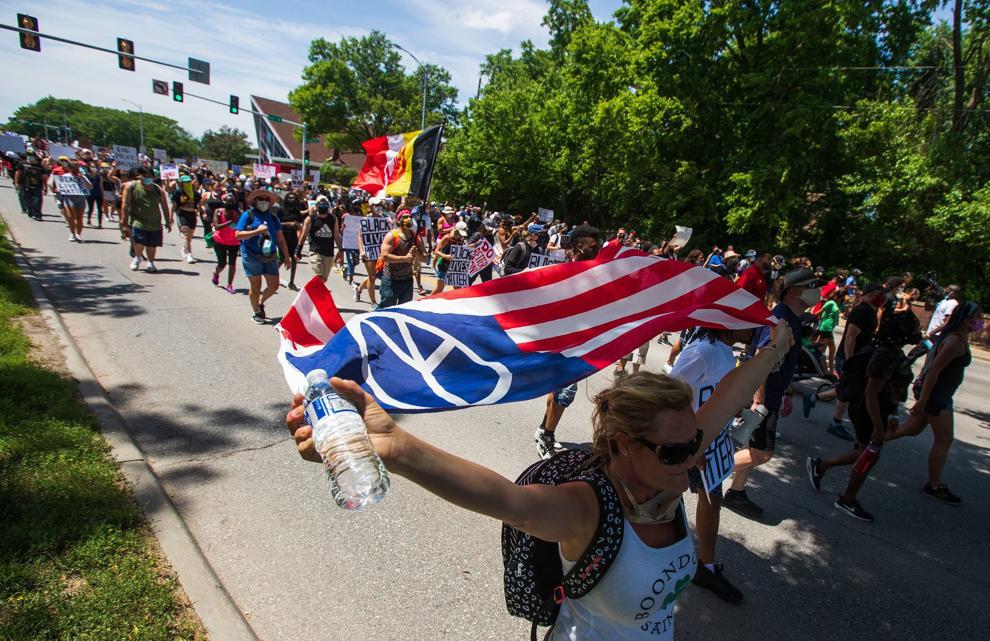 Sunday Rally