The City Council on Tuesday approved the purchase of a $2.7 million helicopter that city and Police Department leaders say is necessary to adequately police the city.
Frank Peck, the new chief pilot for the department's air support unit, said helicopters are used for more than car chases. They're helpful in finding missing children and endangered adults, conducting surveillance operations and moving heavy equipment.
The department's current helicopter can be used only for observation and tracking, police officials have said. The new helicopter, once equipped the way the department wants, will be used for operations such as search-and-rescue missions.
Sign up for World-Herald news alerts
Be the first to know when news happens. Get the latest breaking headlines sent straight to your inbox.
Peck said the 2019 flood is a great example of the kind of major emergency that requires as much air support as possible.
"There are all kinds of different operations that happen with aircraft," Peck said. "It's not just looking for pursuits."
The city is buying the helicopter, a 2012 Bell 407 GX, from Nevada-based Battle Born Munitions Inc. The city plans to pay for the helicopter by issuing bonds, which will be paid back by the Police Department over 15 years.
One person at the City Council meeting raised concerns about whether the purchase is a good financial move for the city.
But Councilman Ben Gray said having enough helicopters to cut down on police car chases should save the city money.
Gray, who said he was strongly against the city purchasing helicopters back in the 1990s, said the city has paid up to $1 million in a number of cases in which a bystander was injured by a police chase on the ground.
"It would be worth its weight in gold," he said.
Tuesday's purchase approval comes after a tough year for the air support unit. In April, a department helicopter was forced to make an emergency landing in a field after it lost power. The helicopter's tail was damaged during the landing, rendering it inoperable. No one was injured.
The new helicopter has about 400 hours of previous use. Peck said it's hard to predict the life span of a helicopter but said he expects it to be in operation for "years and years and years" to come.
Peck said the department will eventually spend more money on things like training and modifying specific components of the aircraft. But the purchase should save money in the short term — a new helicopter could cost more than $5 million, according to city documents — and in the long term by rotating use of helicopters.
The department most likely will search for a third helicopter, Peck told the council. Omaha had four police helicopters in the late 1990s; at least three are necessary, Peck said.
Peck said the helicopter won't be in Omaha until the spring at the earliest.
---
OWH front pages through the years​
1932: Lindbergh baby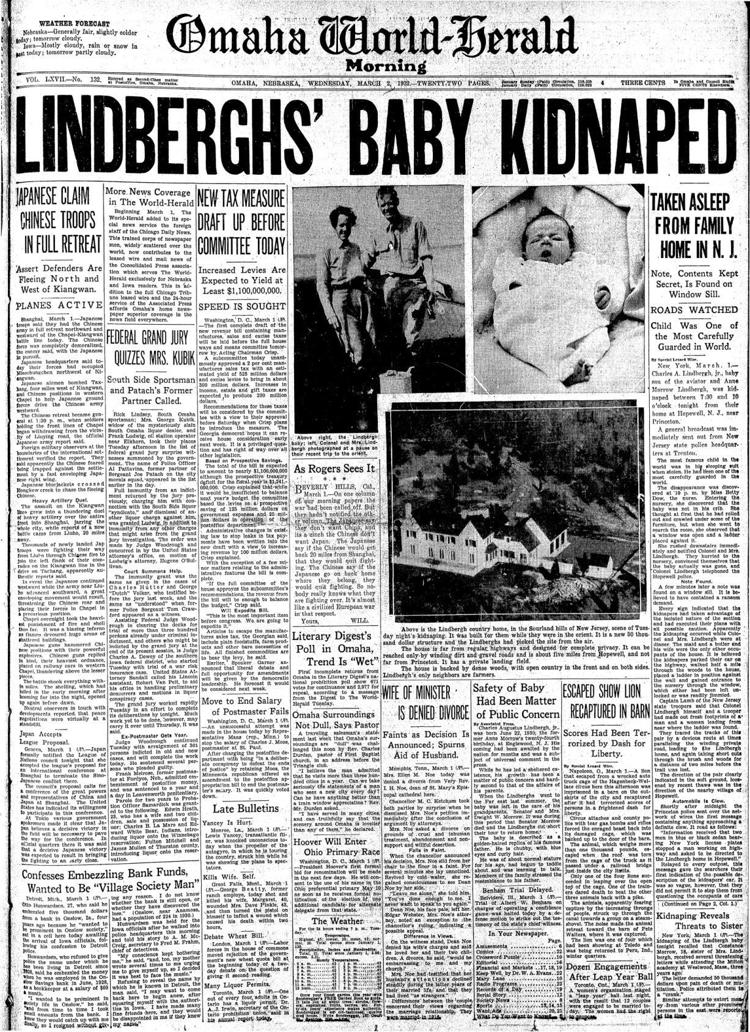 1932: Roosevelt elected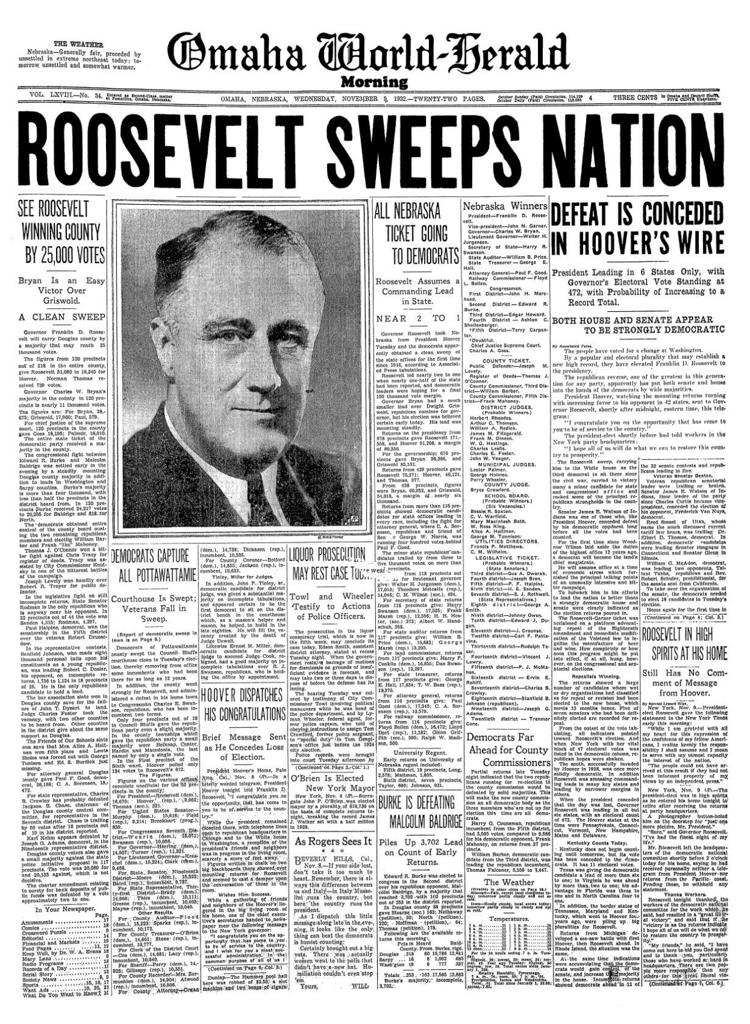 1937: Hindenburg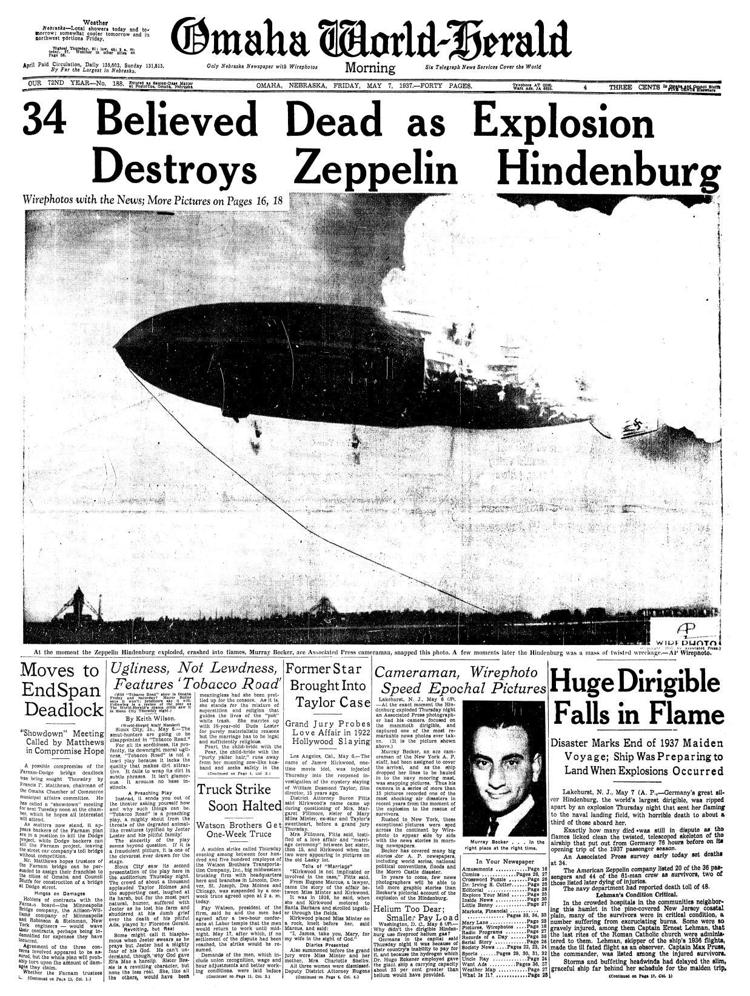 1941, evening edition: Pearl Harbor
1941: Pearl Harbor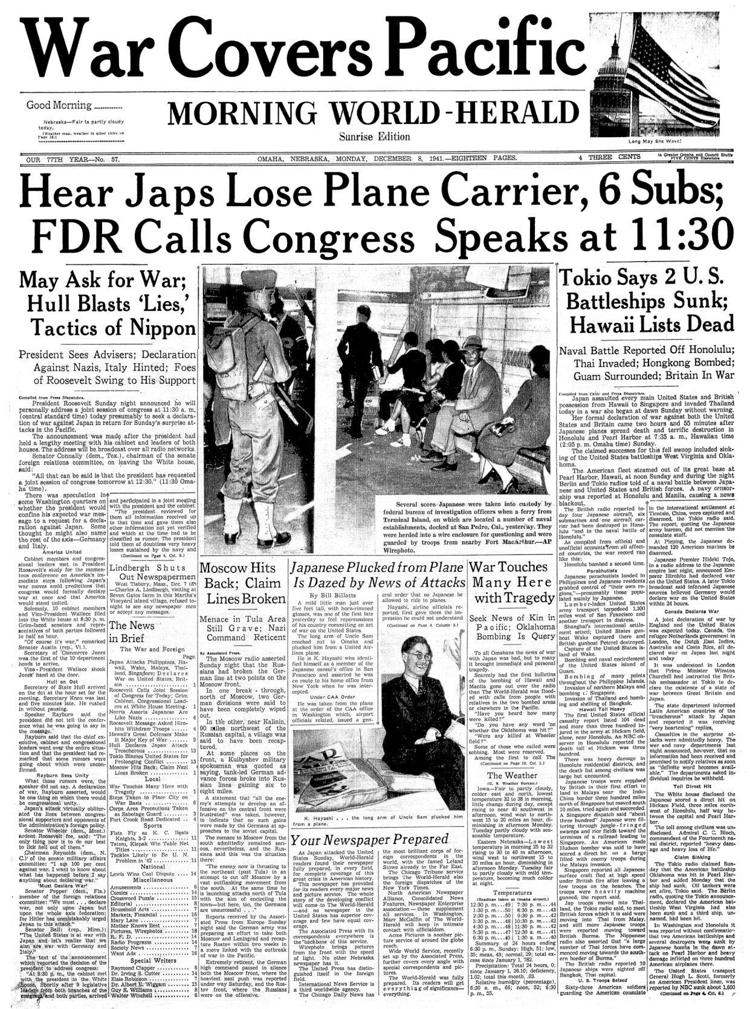 1945: End of WWII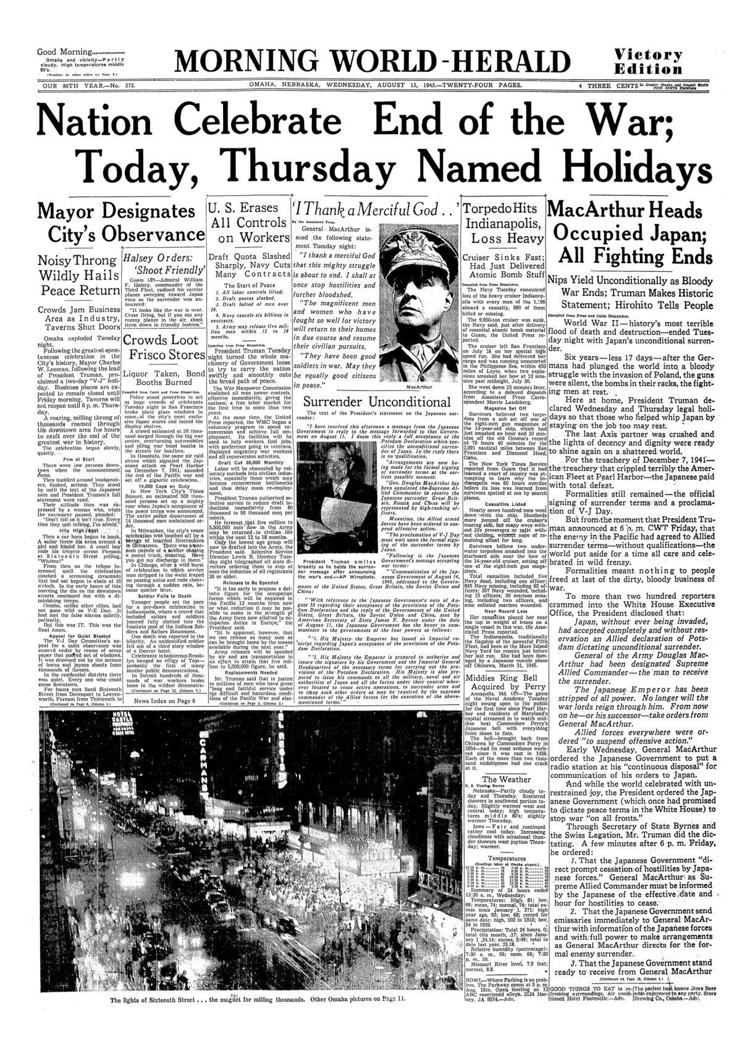 1952: Flooding
1958: Charles Starkweather is captured
1959: Charles Starkweather executed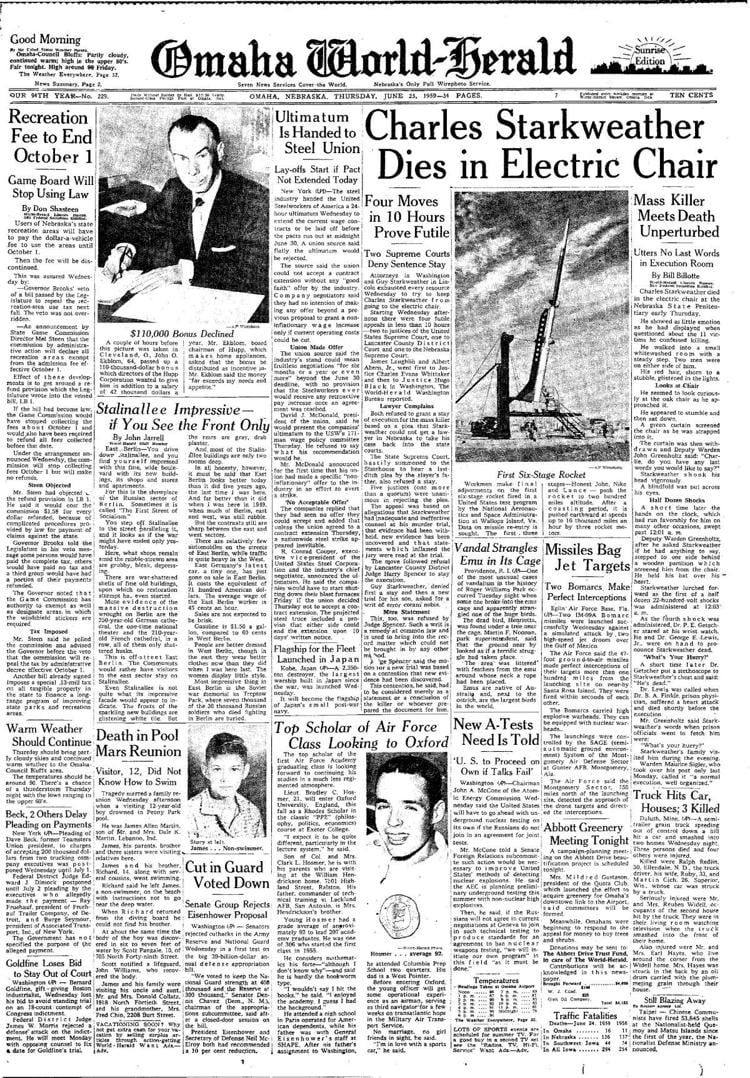 1963: Kennedy assassination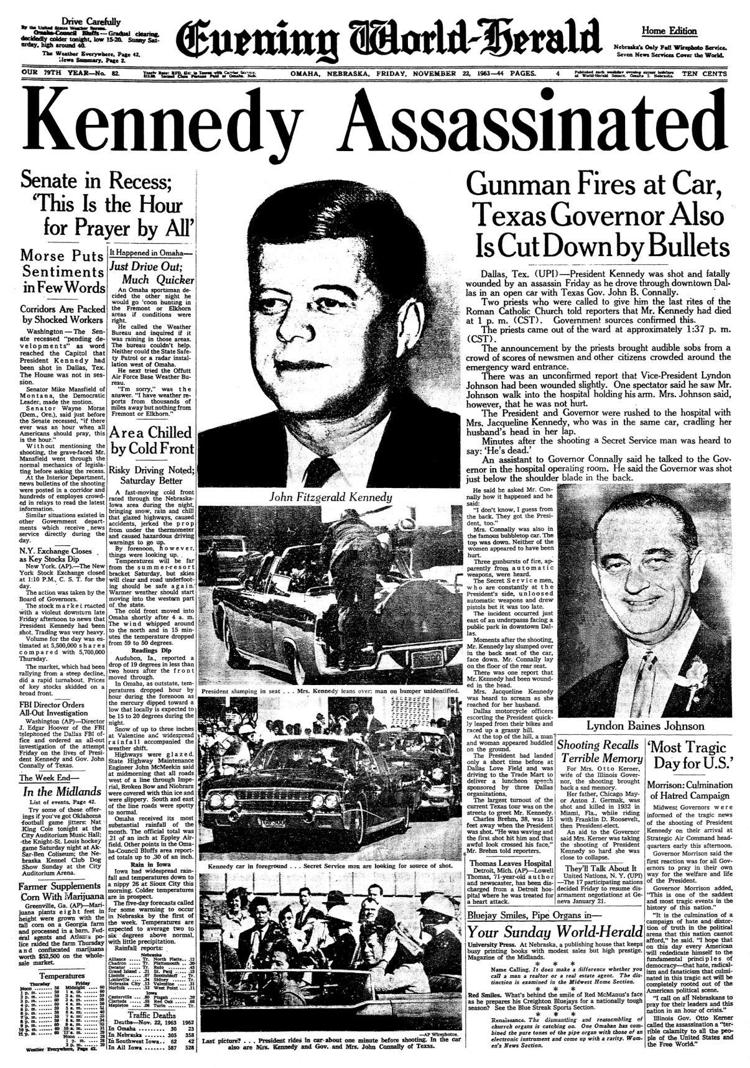 1968: MLK Funeral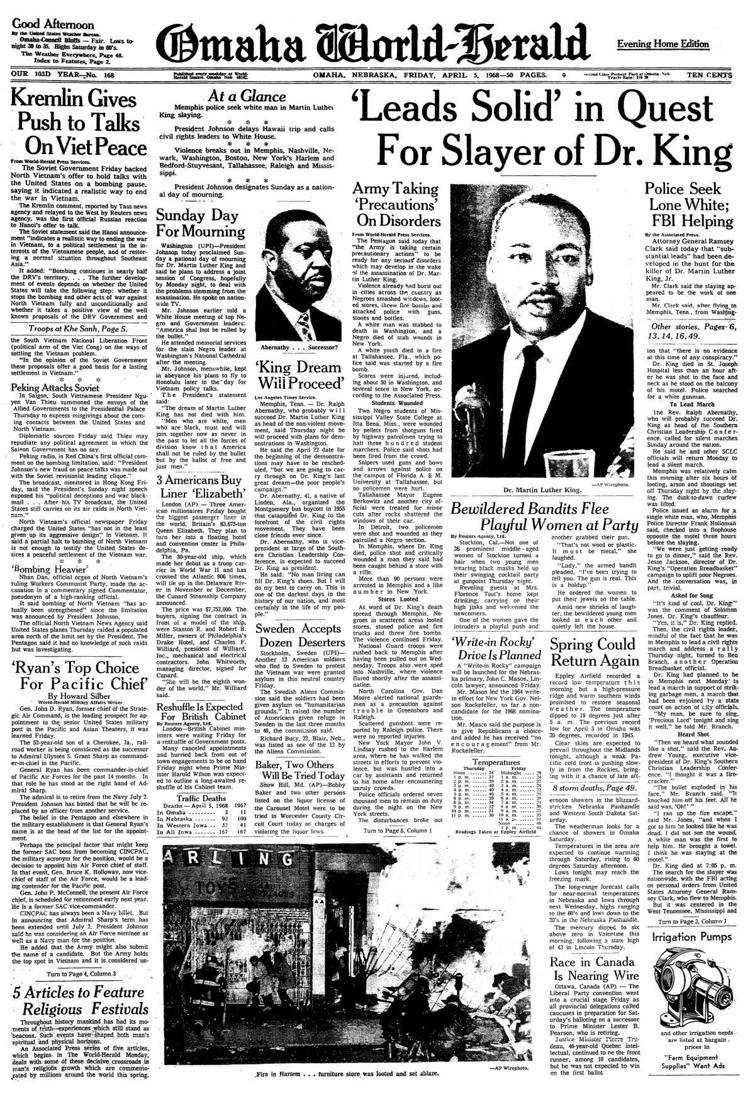 1969: Moon Landing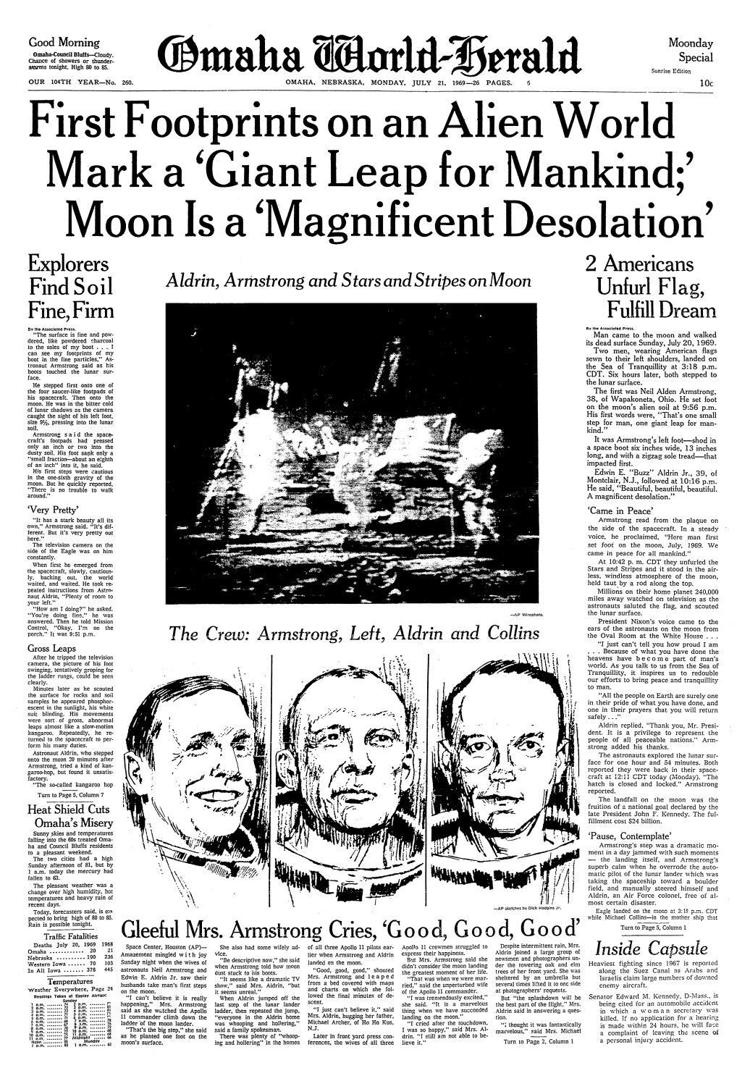 1971: Husker national championship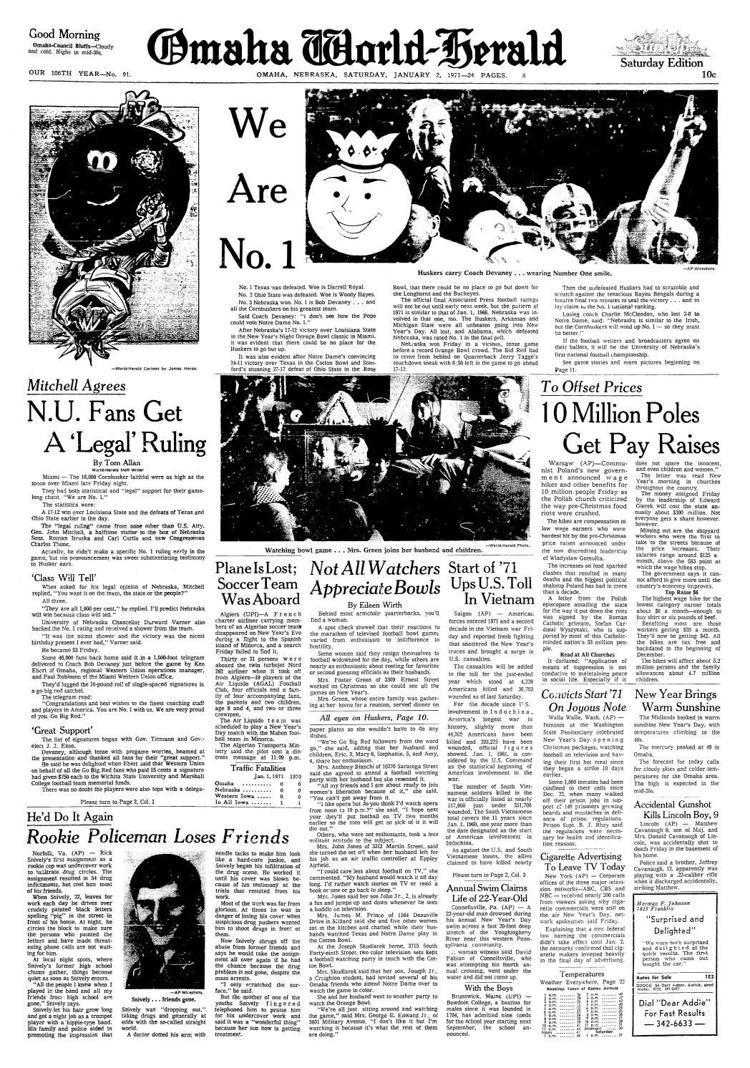 1972: Husker national championship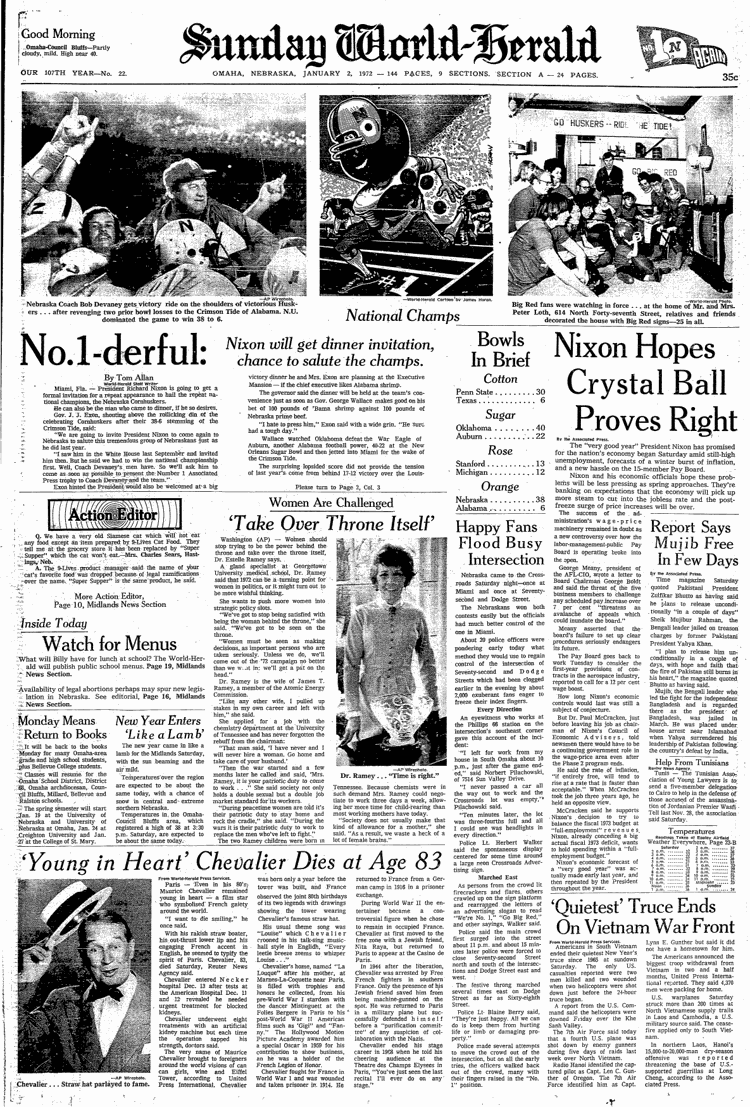 1974: Nixon resignation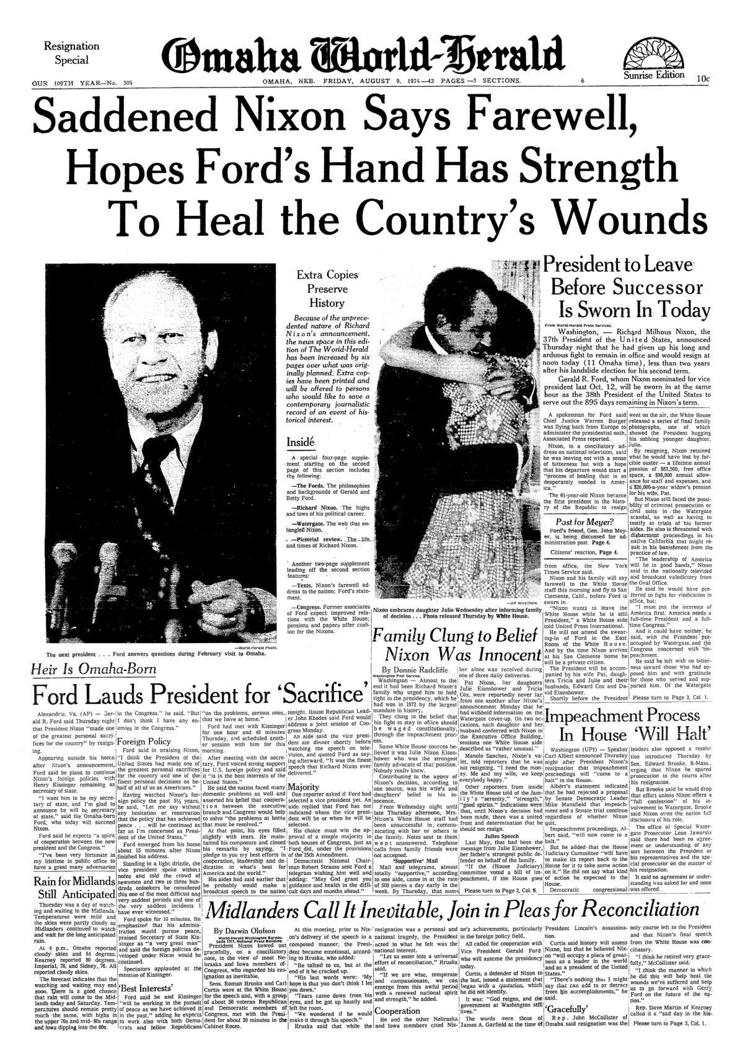 1975: Blizzard
1975: Tornado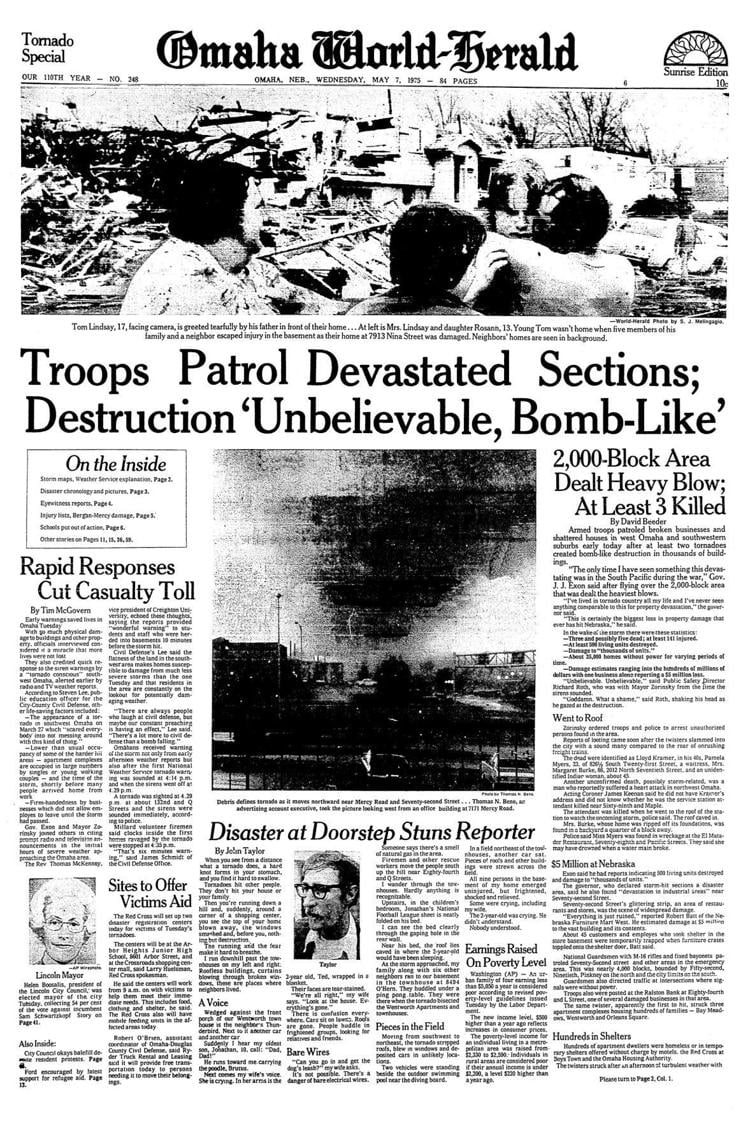 1981: Iran hostage release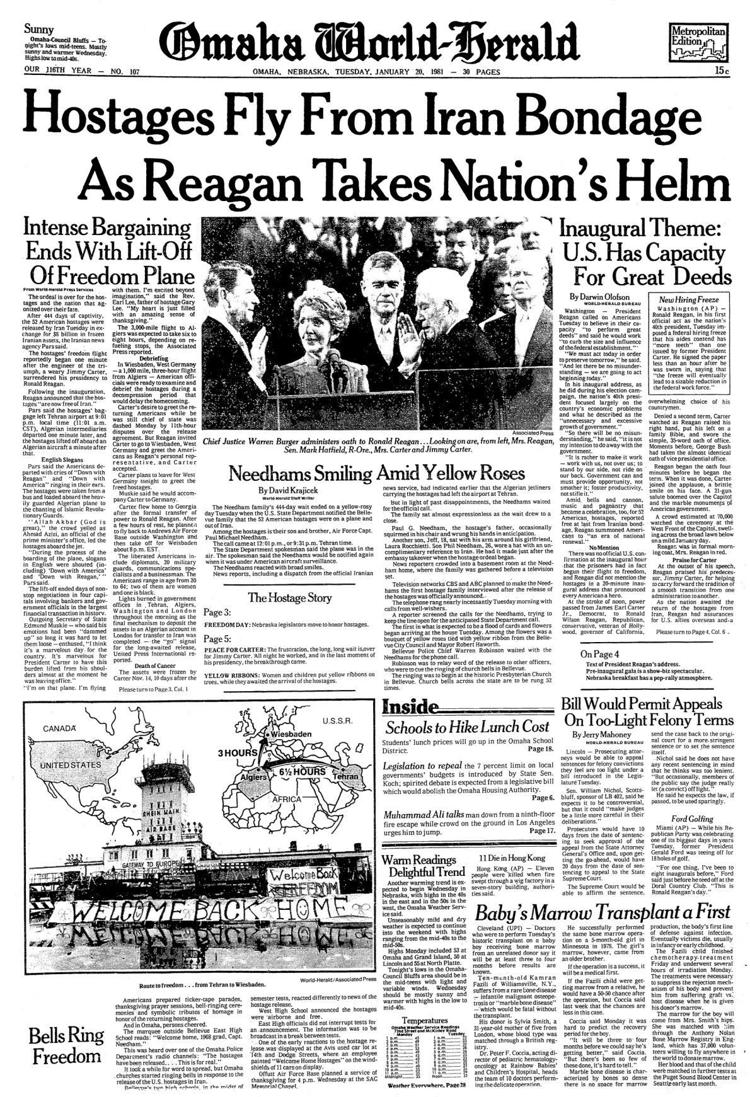 1981: Reagan assassination attempt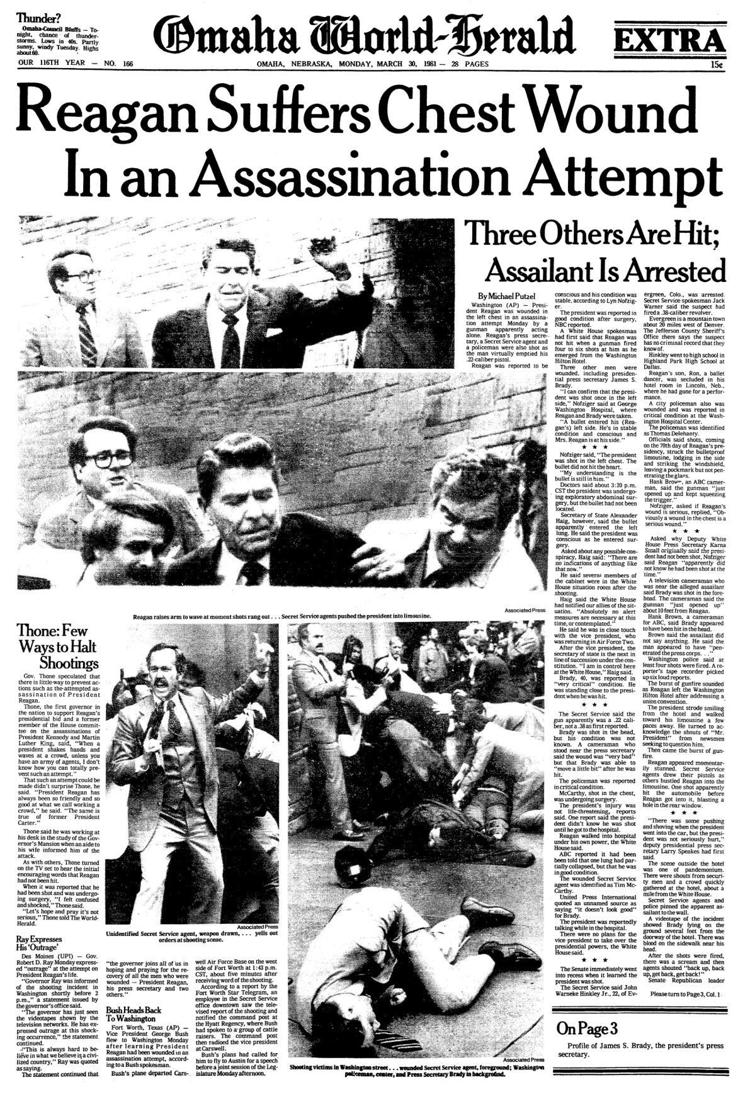 1986: Challenger explosion
1989: Berlin Wall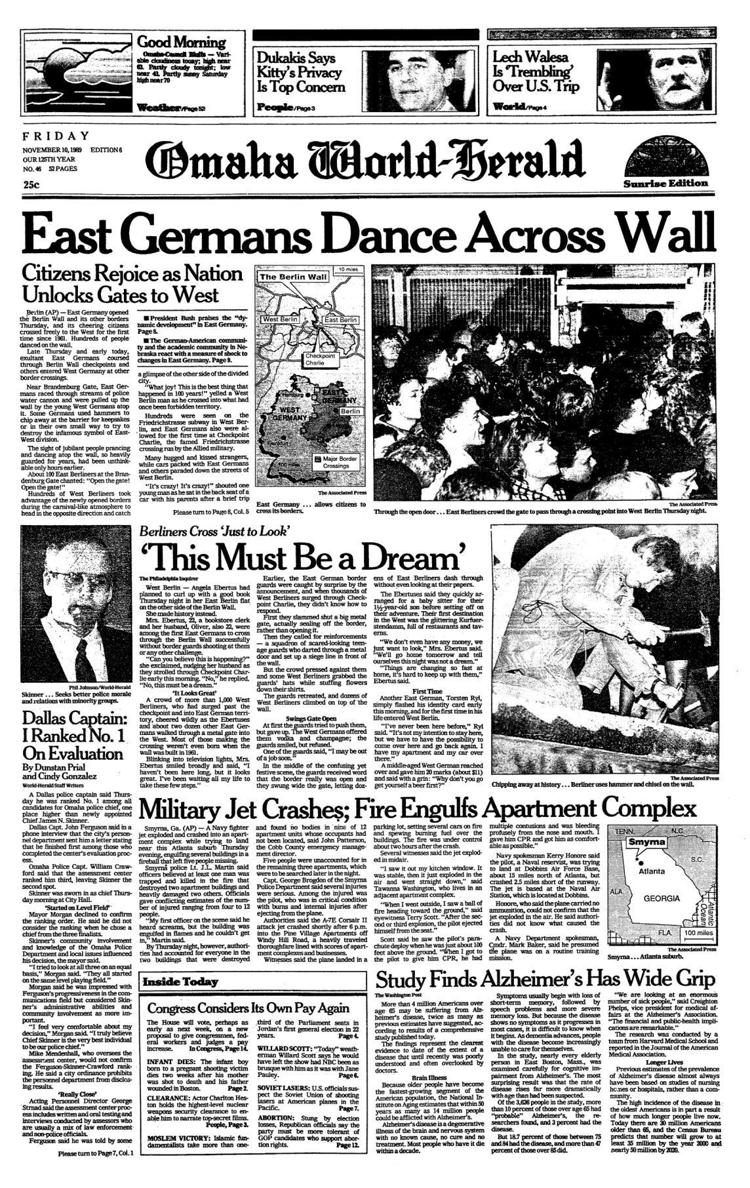 1995: Husker national championship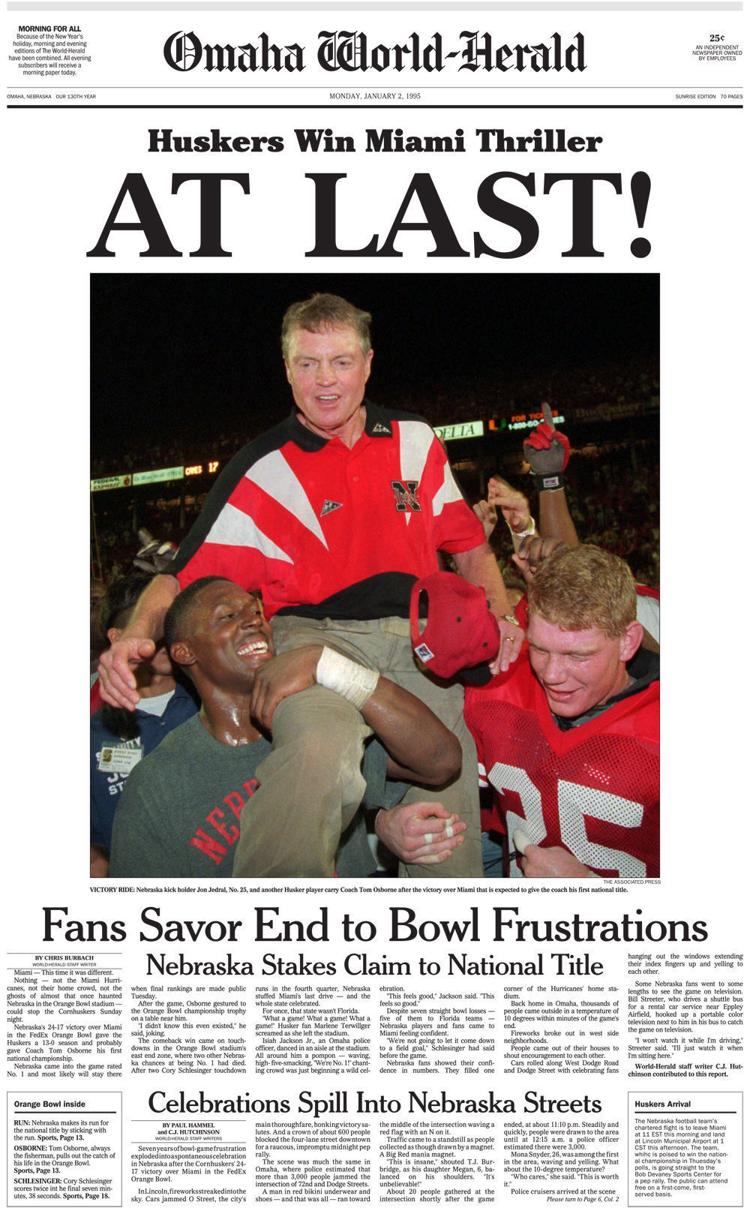 1996: Husker national championship
1998: Husker national championship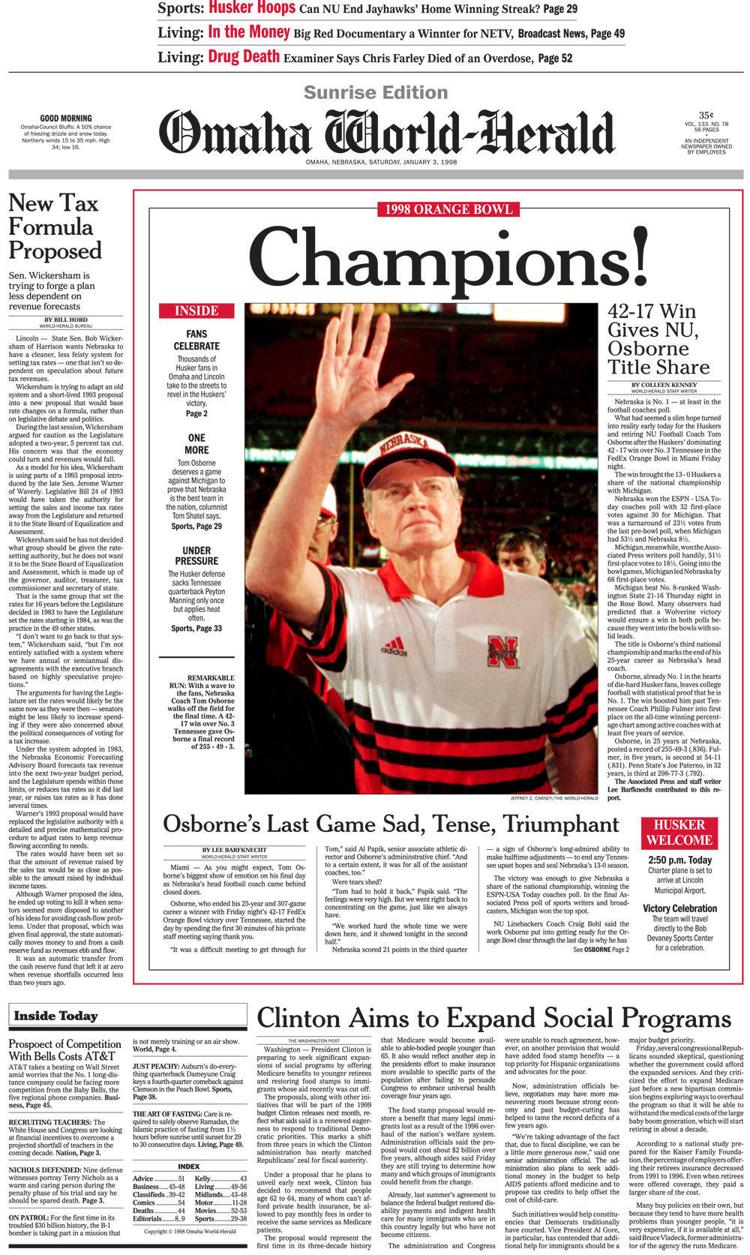 2001: 9/11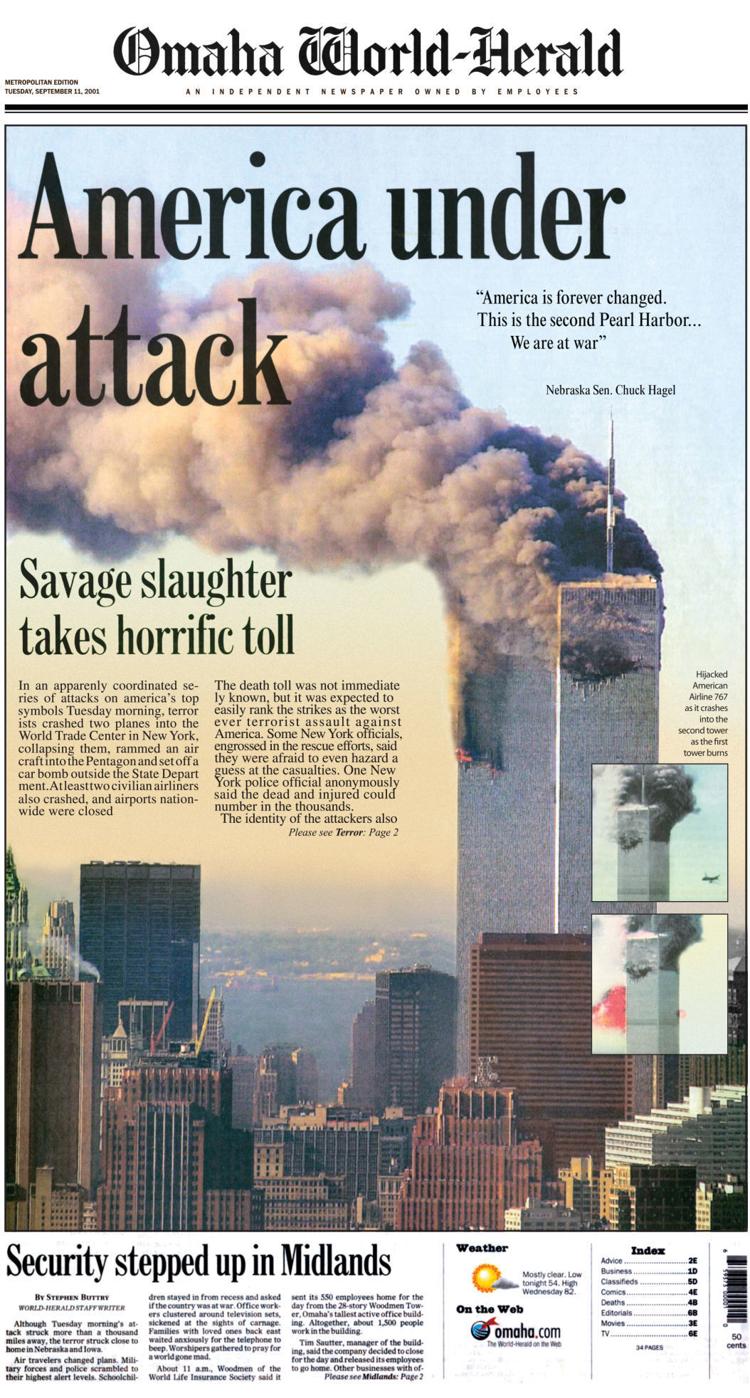 2008: Tornado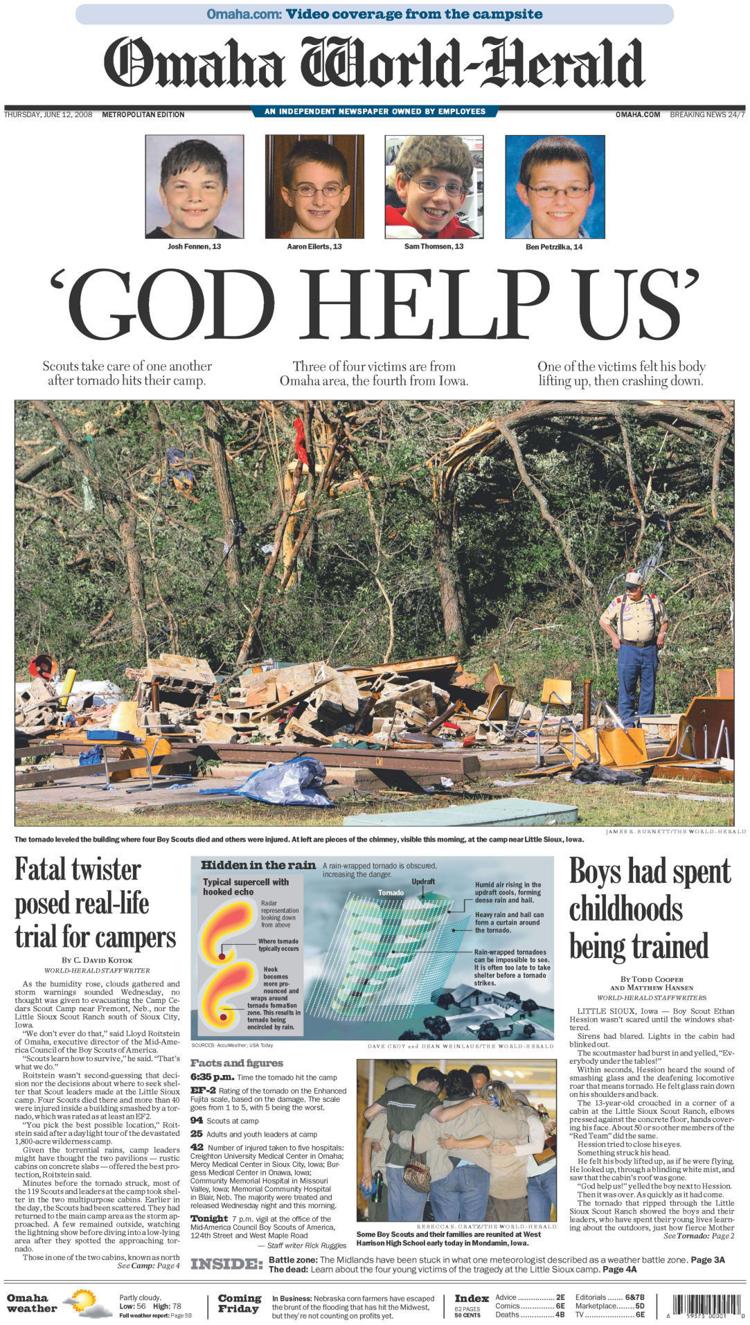 2008: Obama elected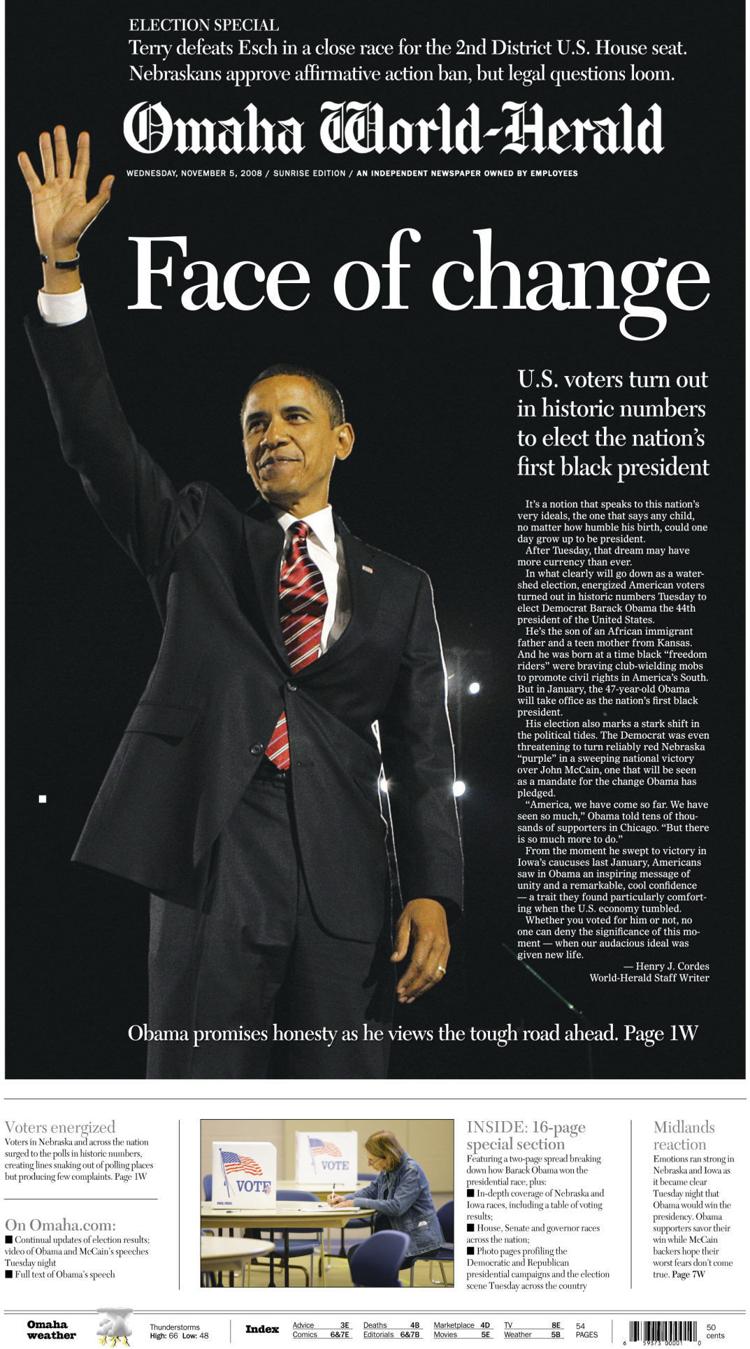 2016: Trump elected