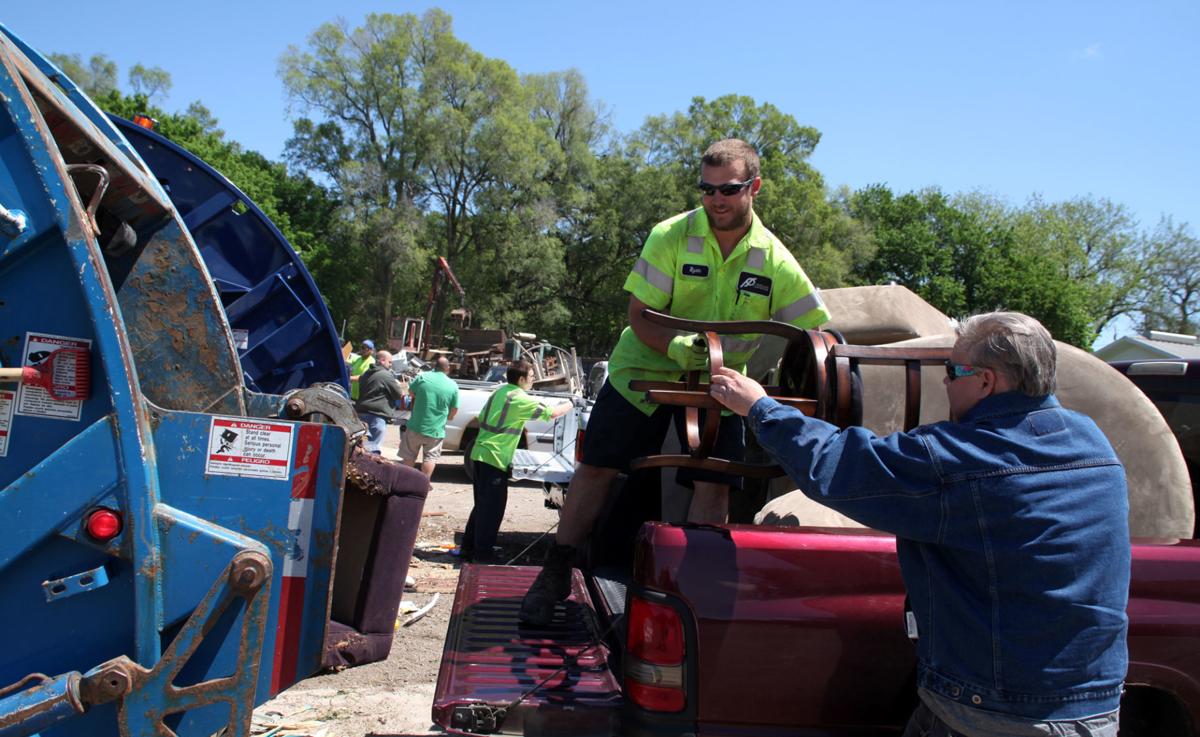 Trees are blooming and spring weather is in the forecast, which means it's time to clean out your attic, garage or basement.
The City of Omaha's spring cleanup events will take place on five consecutive Saturdays in May, beginning this Saturday. Each weekend, multiple neighborhoods in a specific section of the city will accept items between 9 a.m. and 2 p.m.
The free events are a joint effort between the city and neighborhood associations and allow people to recycle or dispose of large or bulky items that are not accepted through residential curbside waste and recycling service.
On Saturday, the events are concentrated in northwest Omaha. On May 8, they'll be in the southwest part of the city, followed by northeast Omaha on May 15, the midtown/downtown area on May 22 and South Omaha on May 29. Each event is open to all households.
A map of locations and the dates can be found on wasteline.org, the city's solid waste website. Or you can call 402-444-4636 for more information.
Commonly accepted items include small tree limbs and brush, furniture, carpet, TVs and microwaves, auto parts, bicycles, lumber and swing sets. The sites will also accept old trash cans and the green recycling bins that people used to set at the curb before the city switched to a new waste hauler.
Certain locations also accept tires without rims, lead-acid batteries and appliances.
The cleanup events do not accept items like commercial waste, rocks and concrete, household waste, dead animals and pressurized tanks.
Residents must unload their own vehicles. No assistance will be provided, according to the city. A full list of accepted items is listed on the website.
Bellevue will hold a spring cleanup event from 7 a.m. to 3 p.m. May 8 at two sites: 29th Avenue and Hancock Street, and 8252 Cedar Island Road.
* * * Unlimited yard waste collection to begin May 17
Omaha's contracted waste hauler, FCC Environmental Services, will also begin unlimited collection of yard waste the week of May 17, which will continue until June 25.
During those weeks, you can set brown paper bags of yard waste alongside the black-lidded waste cart you typically use for trash and yard waste. A separate truck will collect those bags on your regular collection day.
All yard waste in brown bags collected during that period will be sent to OmaGro to be composted.
Yard waste in other containers, such as trash cans, will not be accepted. Any yard waste placed in your black-lidded waste cart during those weeks will go to the landfill.
---