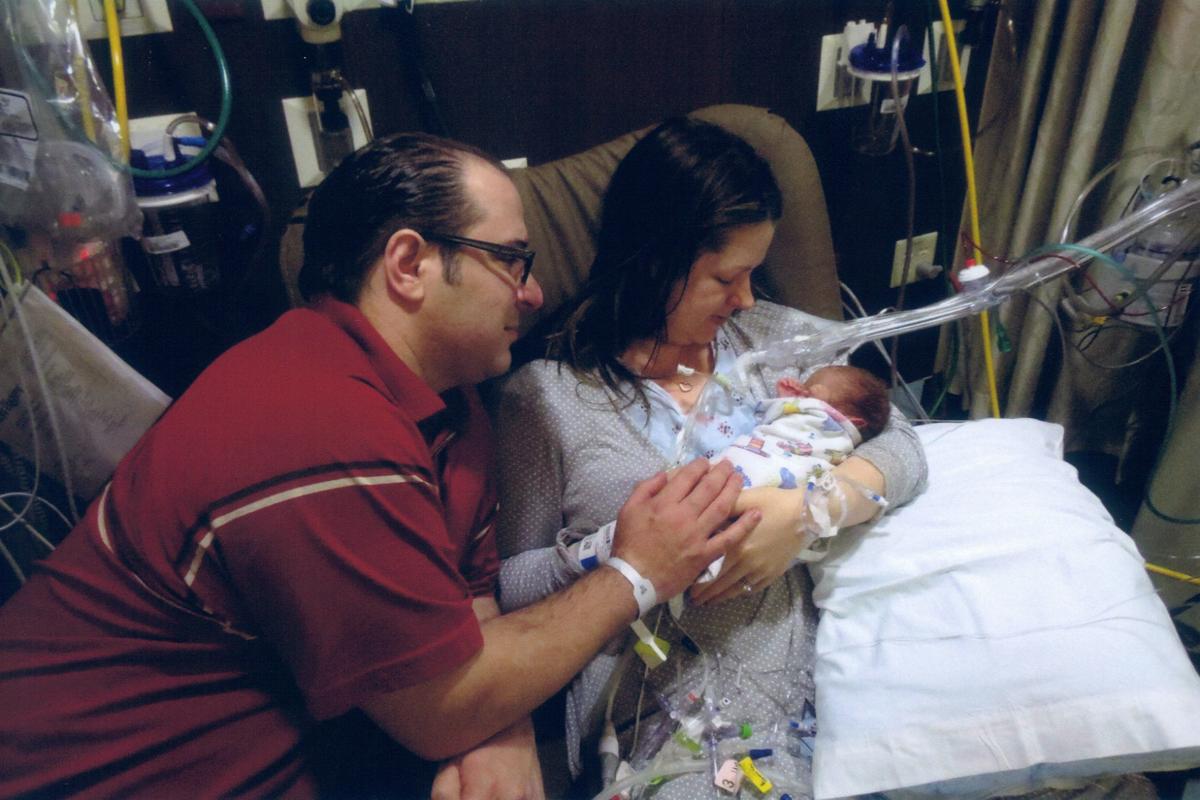 Carrie Bertellotti said her son Paul would be celebrating his third Christmas this year.
The baby had a congenital defect and died not long after he was born. As Bertellotti grieved his death, she said, she became "aware of how many good people are here in Omaha."
"When I was in my time of need, there were many people who reached out to me and offered love and support," she said. "I've lived in Omaha for 20 years, but it's only over the last couple of years that I've become very proud of the people that are here."
Not long after Bertellotti's son died, she lost her younger brother as well.
"In a one-year span, we had a lot of tragedy in our family, and we found that giving to others was a wonderful way to process our grief and move through our grief," she said. "We know that the people we have lost would be proud of us doing good things for others."
Bertellotti said she enjoyed reading World-Herald articles about people who donated to the Goodfellows campaign. She and her husband, Robert, decided to make a donation in honor of their son. The couple also have a 7-year-old daughter and a 1-year-old son.
"I think the Omaha people are a giving people, and I think that this is an amazing place to live, and so I'm very happy to be able to honor my son by offering a donation for his memory," Bertellotti said.
The World-Herald's Goodfellows fund through the years
Omaha World-Herald: Afternoon Update
The latest headlines sent at 4:45 p.m. daily.