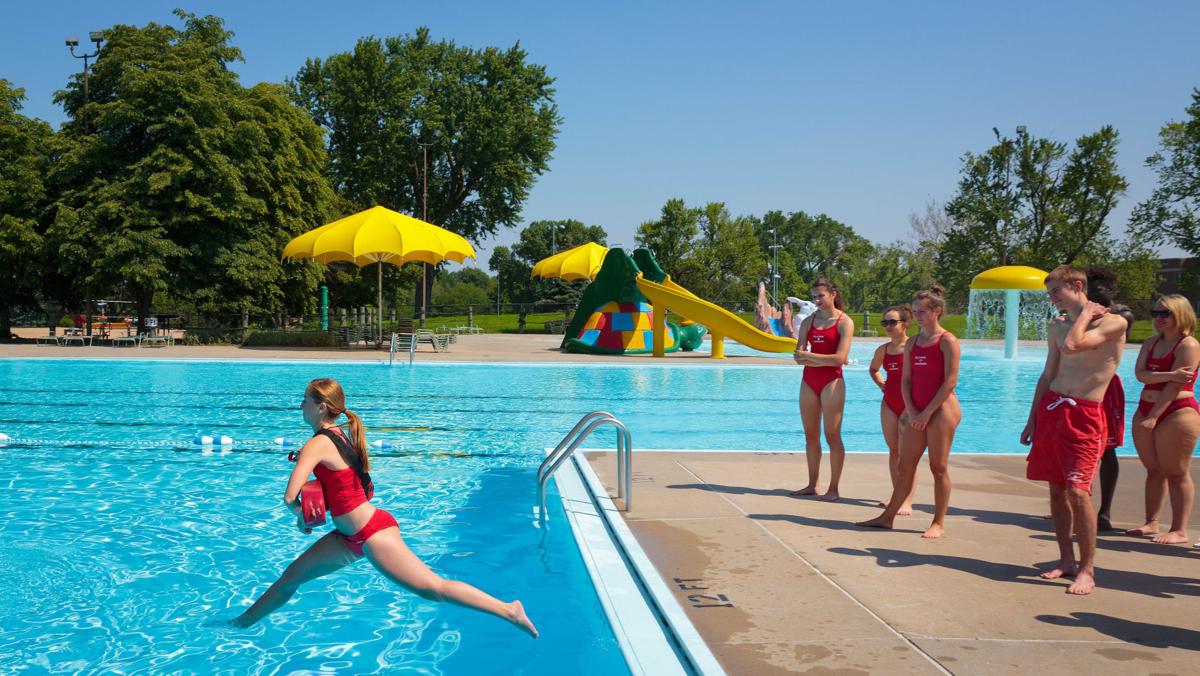 Omaha's public pools are actively recruiting lifeguards in an effort to move toward a more regular operating schedule, perhaps later this summer.
Chris Haberling, recreation manager at the Parks and Recreation Department, said that because of a decreased number of lifeguards, the pools have been operating on a rotating schedule so as not to leave them understaffed and compromise swimmer safety.
The struggle to find lifeguards is due in part to fallout from the COVID-19 pandemic.
"We went a whole year without being able to train lifeguards, so we lost an entire cycle of lifeguards," Haberling said. "So that, also paired with the fact that we rely heavily on retention."
Because the city opened only five pools last summer, there weren't many lifeguards coming back to fill spots at the 18 pools operating this summer.
Omaha isn't alone in the struggle to figure out how to staff pools, as other cities around the U.S. are also facing a lifeguard shortage.
"All the way across the country, everybody is having issues finding lifeguards," Haberling said. "A lot of pools aren't able to open, or they're having to change their hours and do different things."
Parents with children enrolled in swim lessons or swim teams won't need to worry about balancing practices at different pools.
"Swim lessons and swim teams will still be at their normal pools every day," Haberling said. "If that pool is not open that day, our staff will still go to that pool, do swim lessons in the morning, then go to whatever pool is open."
Two pools are open every day — Deer Ridge and Elmwood. Zorinsky will also be open every day once maintenance is completed. The remaining pools are paired up and open on alternating days.
"The hope is to unpair them when we can, but if we don't get enough staff, we're obviously not going to be able to because we don't want to sacrifice the safety of the pools," Haberling said.
He said the city is trying to get the word out about the staffing shortage and said he hopes next year will be better.
"We're just trying to recruit as much as we can," he said. "I think (next year) will be better because we'll have this whole year to train lifeguards, but there will still be a little bit of a ripple effect we feel."
Information about the pools' operating hours can be found on the Parks and Recreation webpage. Job openings and information about the application process can be found under the employment tab.
---