It would be hard to find someone more passionate about helping the hungry and homeless than Morgan Holmes.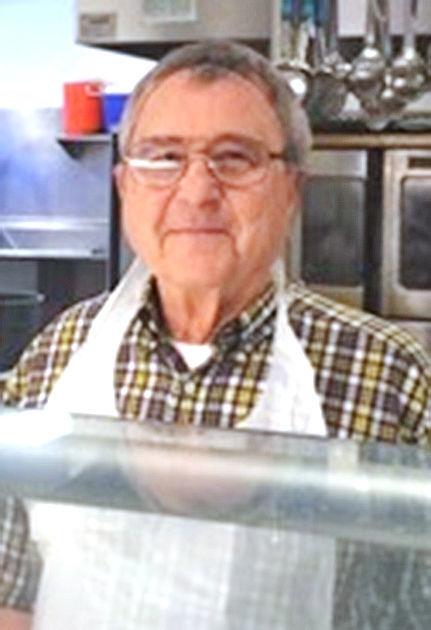 The Omaha businessman was on the board of the Open Door Mission for more than 40 years and, as a CPA, was the longtime chairman of its finance committee.
He also worked directly with residents, serving meals, reading to children, passing out food boxes and sharing his Christian faith.
And he sold a two-block parcel of land he owned near Locust Street to the mission for considerably less than its value. When it's paid off next March, it will be used for new transitional housing and additional storage for donations of food, clothing and household items distributed to low-income Omahans, said mission CEO Candace Gregory.
"We never would have been able to expand without Morgan," she said. "Not only did he have a heart to serve, he understood that we needed to have business principles and fiduciary responsibility."
Holmes was equally as passionate about the family and friends now mourning him. He died Wednesday at age 83 from complications caused by a stroke.
He was a 1954 graduate of Omaha Central High School, where he met his wife, Judy. They had been married for more than 50 years when she died in 2013.
After earning a business degree at the University of Nebraska-Lincoln, he took over the family business, Morgan Wheel & Equipment, which sold custom car accessories and other items.
He was a conscientious and shrewd businessman, family members said, but his real joy came from his community work and time spent with those he loved.
"He was always involved in service of some kind — Kiwanis, church. It was important to him," said daughter Laura Buddenberg of Omaha.
For several years, he volunteered as Santa at the annual Durham Museum Christmas celebration. He was tickled when his small granddaughters sat on his lap and were clueless that St. Nick was grandpa.
"We wondered why he knew our names," said granddaughter Claire Hoff of Omaha.
He also loved to sing and was a member and leader of the now-defunct Clarion Chamber Chorale. His voice earned him a number of roles in musicals at Central High, and he also used it at the mission for commencement ceremonies and worship services.
Gregory said IT staffers at the mission recorded some of his songs, such as "Amazing Grace" and "How Great Thou Art," essentially allowing him to sing at his own memorial service on Saturday.
He was a fervent baseball fan, said son Andy Holmes of Lincoln.
"He always said it was the greatest game," he said. "He loved the College World Series and loved buying tickets. What he loved the most was to go to a couple of games and then let us (kids) have them and we could give them to anybody."
One Omaha man, a graduate of Louisiana State University, was able to see every LSU championship victory with his wife thanks to Morgan's generosity.
He also loved golf, traveling and food, especially pizza at La Casa, where he and Judy had their first date.
After Judy died, he took several trips with Andy, visiting sites in Utah, Arizona, Montana and Tennessee. He was especially taken with the history at Sun Records and Graceland in Memphis because he learned things he didn't know about Elvis Presley, Andy said.
His faith in God motivated everything he did, friends and family say. He was a member of Cornerstone Baptist Church and volunteered at the Omaha Baptist Center, a mission church in North Omaha.
Gregory said she appreciated his spiritual support .
"Just last week he texted me and told me he was praying for us every day," she said. "He lived out his faith. I think that's really important in today's world. It's hard to find people who live it out, not only in what they say but in what they do. I'm really going to miss him."
Other survivors include daughter Jen (Brad) Chamness of Downingtown, Pennsylvania; son Peter (Alison) of Kansas City, Missouri; brothers Jack of Flagstaff, Arizona, and Larry of Omaha; and six grandchildren.
Notable Nebraska, Iowa deaths of 2020
A roll call of notable people who have died in 2020:
Omaha World-Herald: Afternoon Update
The latest headlines sent at 4:45 p.m. daily.