Omahans celebrated the welcoming of spring and sipped on German beer Saturday at the 16th annual Bockfest near 36th and Farnam Streets.
Hosted by the Huber-Haus German Bier Hall, Crescent Moon Ale House and Farnam House Brewing Co., Bockfest is an interpretation of the traditional German festival.
Chris Bettini, the social media coordinator for Crescent Moon, said Bock beer was first made by monks who were fasting during Lent. Bettini attended Bockfest in his green monk robe, as he does every year.
"Bock beer was originally brewed to sustain the monks through the fast," Bettini said. "Now it's evolved to celebrate the welcoming of spring."
Last year's Bockfest was held virtually because of COVID-19. Bettini said he's glad to have an in-person festival again.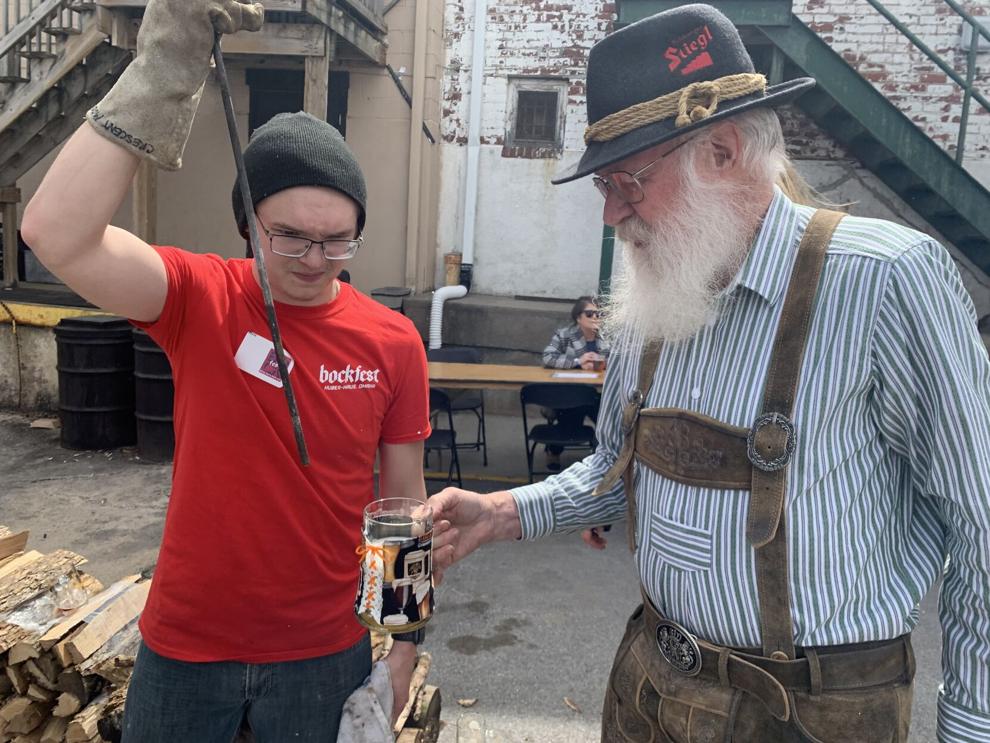 The festival is held at Crescent Moon, which houses Huber-Haus in the basement. In the beer garden, guests can have their Bock beer poked with a hot poker at the fire pit to caramelize the sweet German beer.
While sipping their beers, guests also could listen to polka music and eat classic German snacks.
Frank Yates of the Omaha German-American Society said the society always looks forward to Bockfest.
"It's our chance to get together and be proud of our heritage," Yates said.
David Hollrah, president of the German-American Society, said the festival is a great way to spread German culture.
"We'll sit down with anyone, talk to them and have a beer," he said.
Bill Baburek, the owner of Beer Corner USA, which includes Crescent Moon and Huber-Haus, said he was glad to see so many people out at the beer garden instead of on a computer screen.
"Facebook Live worked last year, but we obviously love having people back down here," Baburek said. "It's our contribution, hopefully to, you know, the neighborhood and bringing people together."
Saturday was Darrell Roush's fourth Bockfest. He said he was happy to see people out of isolation and having a good time.
"It's great to see everyone back this year and socializing," Roush said. "Isolation isn't good for anyone, but Bockfest is always a good time and a good way for people to get out."
---