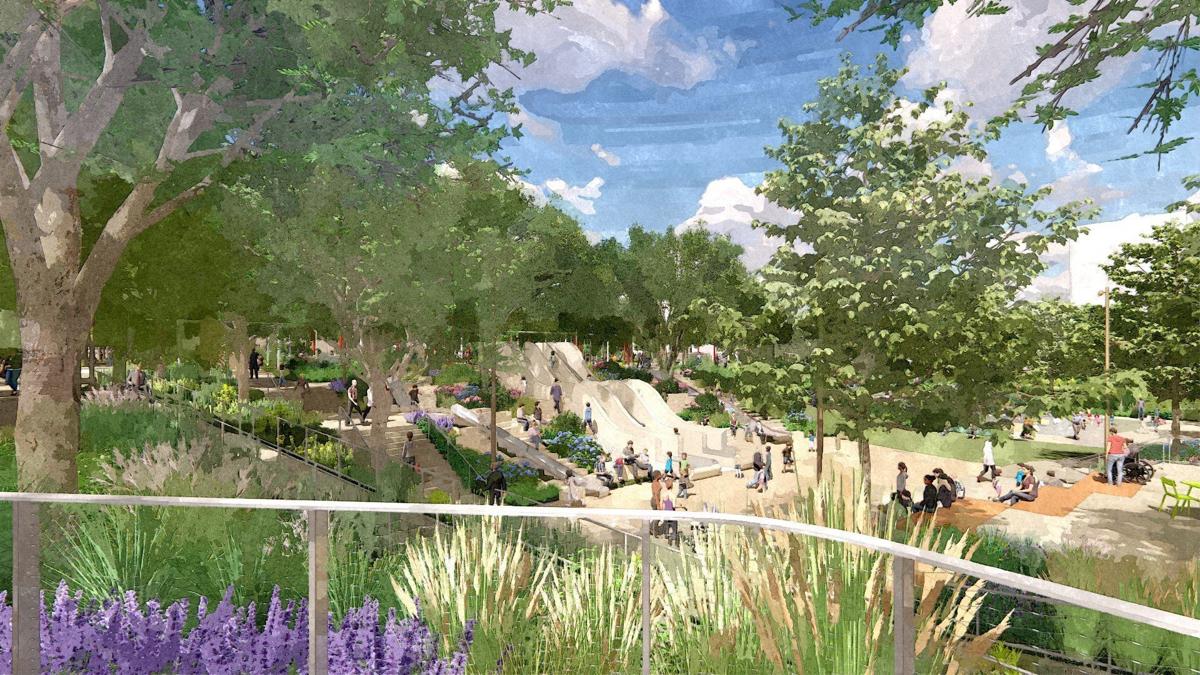 Gene Leahy Mall is covered by mounds of soil and construction equipment.
Heartland of America Park will sit mostly quiet through the winter as a new layer of dirt settles.
Lewis & Clark Landing is just beginning to be torn up.
The renovation of Omaha's three downtown riverfront parks continues, and new digital watercolor images offer the clearest picture yet of a future filled with playgrounds and plants, a boat cove and skating ribbon, and plenty of open green space.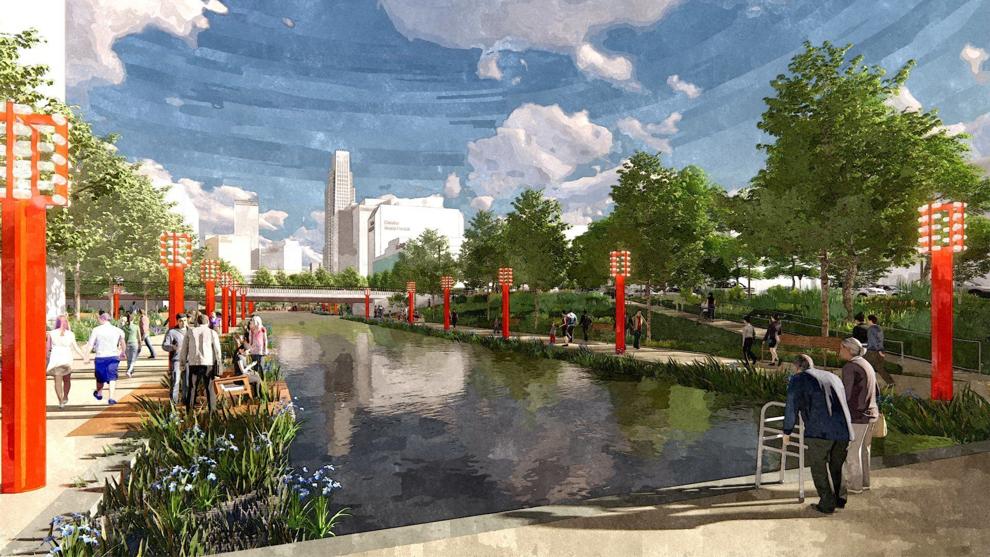 "They're really starting to come to life and show exactly what we're building in each of these areas," said Katie Bassett, vice president of parks for the Metropolitan Entertainment & Convention Authority, which is overseeing the renovations.
Gene Leahy Mall, scheduled to reopen in summer of 2022, is the furthest along. Crews are working to install some of the equipment that will undergird that park, including for a playground near 11th and Farnam Streets that won't be far from the side-by-side slides people associate with that part of the mall.
The portion of Gene Leahy between 10th and 13th Streets will feature an art plaza, social areas with pingpong tables, a promenade where 11th Street would cut through, a dog park and a playground. A defining feature of the space will be a large event lawn that leads to a plaza with a pavilion for concerts and events. Bassett said the design of the pavilion has been refined, which can be seen in the latest images.
East of 10th Street, and partially under the 10th Street bridge, people will enjoy a pond and toy boat cove, an interactive water feature and a second dog park. A terrace area near 10th and Farnam will overlook the cove.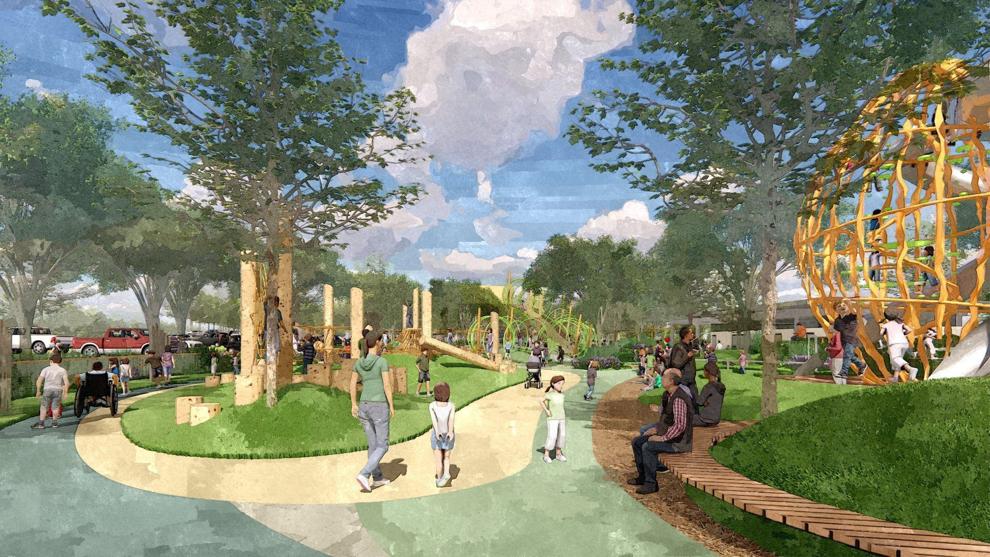 "It'll be a really great shaded seating area for people to read a book, enjoy their lunch, watch what's going on with the boat cove, gather with friends," Bassett said.
The design of Heartland of America Park, scheduled to reopen in late 2022, is about 90% complete, Bassett said.
Plans for Heartland call for a skating ribbon for ice skating and roller blading depending on the season; bocce courts and racing slides; more lawns and plazas, including a space for food trucks; and a natural prairie area.
A promenade that cuts through Heartland will culminate at the Farnam Pier, which Bassett called an "iconic bridge structure" that will look out over the Missouri River. It will complement an existing overlook between Heartland and the former Conagra campus.
A revitalized pedestrian bridge on the north side of Heartland will lead to Lewis & Clark Landing, which is set to reopen in the first months of 2023.
The overhaul at Lewis & Clark will bring sand volleyball courts, an urban beach, a "destination playground" for kids and a $101 million science museum.
---
Renderings show the future of Omaha riverfront