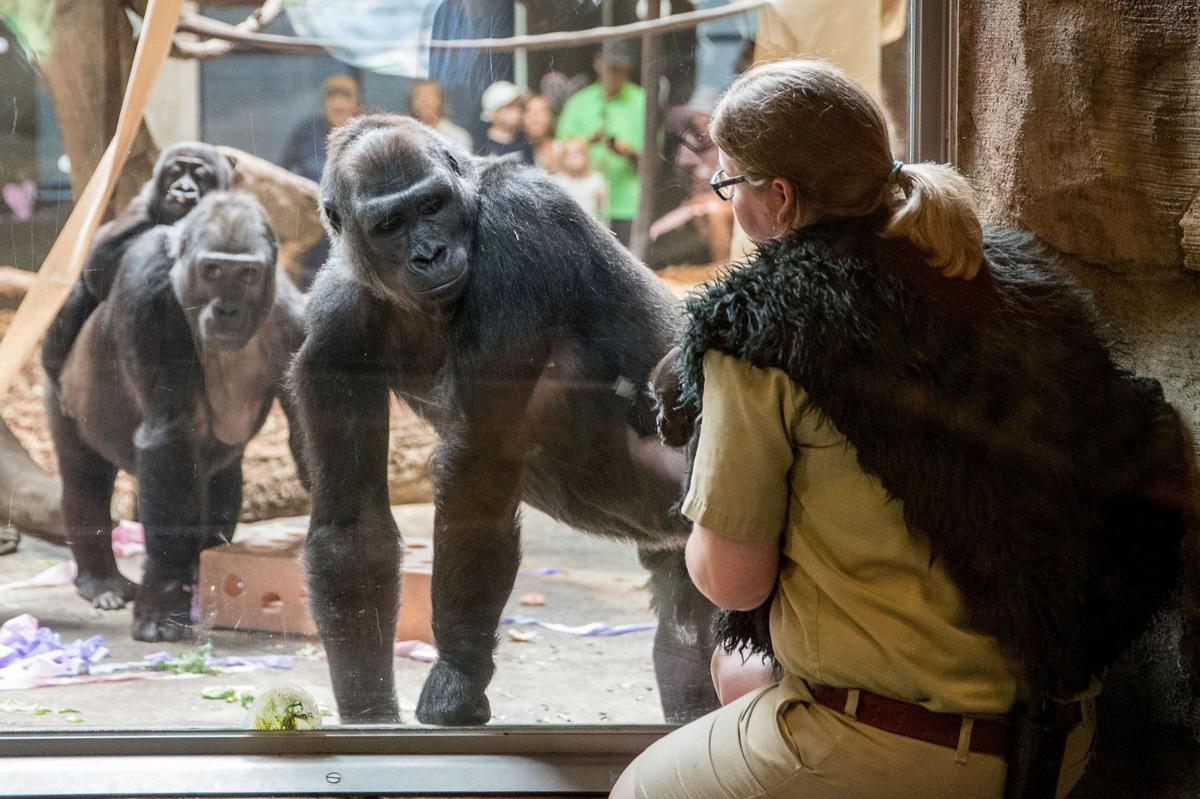 More indoor exhibits at Omaha's Henry Doorly Zoo & Aquarium will reopen to the public Friday.
The Hubbard Expedition Madagascar, Hubbard Gorilla Valley, Hubbard Orangutan Forest and the Elevator Building, which provides access to the exhibits, will reopen in time for the holiday weekend.
The zoo also increased capacity to 9,200 people while keeping building capacity at 50% occupancy.
Zoo officials said in a press release Thursday that the decision to allow visitors into buildings was made based on the most recent health and safety guidelines provided by the Governor's Office, and the approval of the zoo's plan by the Douglas County Health Department.
Dennis Pate, president and CEO of the zoo, said almost all exhibits are now available to visitors.
"It continues to be one careful step at a time as the zoo reopens buildings and attractions," Pate said. "The health and safety of our animals, guests and staff is our top priority."
The zoo is requiring masks for guests entering buildings. Children under 5 are exempt from the rule as well as those who have medical concerns.
The Scott Aquarium, Desert Dome, upper level of the Lied Jungle, Alaskan Adventure, Stingray Beach, Lozier Giant Screen Theater and gift shop are open. Skyfari is operating Fridays, Saturdays and Sundays from 10 a.m. to 4 p.m.
The main entrance can be used for both entry and exit, while the north gate is exit only. Drinking fountains and water refill stations will remain unavailable, as will the tram service. A limited supply of stroller, wagon, electronic convenience vehicles (ECVs) and wheelchair rentals are available.
Visitors will still need to make a reservation prior to their visit at OmahaZoo.com/Hours-and- Admission. Reservations can be made up to three days in advance. Time slots are available every half-hour between 9 a.m. and 5 p.m. daily.
Photos: 106 of our favorite shots of Omaha's Henry Doorly zoo creatures through the years
Through the years, Omaha's Henry Doorly zoo has cared for animals as large as elephants and as small as tree frogs, offering the public a broad look at the earth's biodiversity.