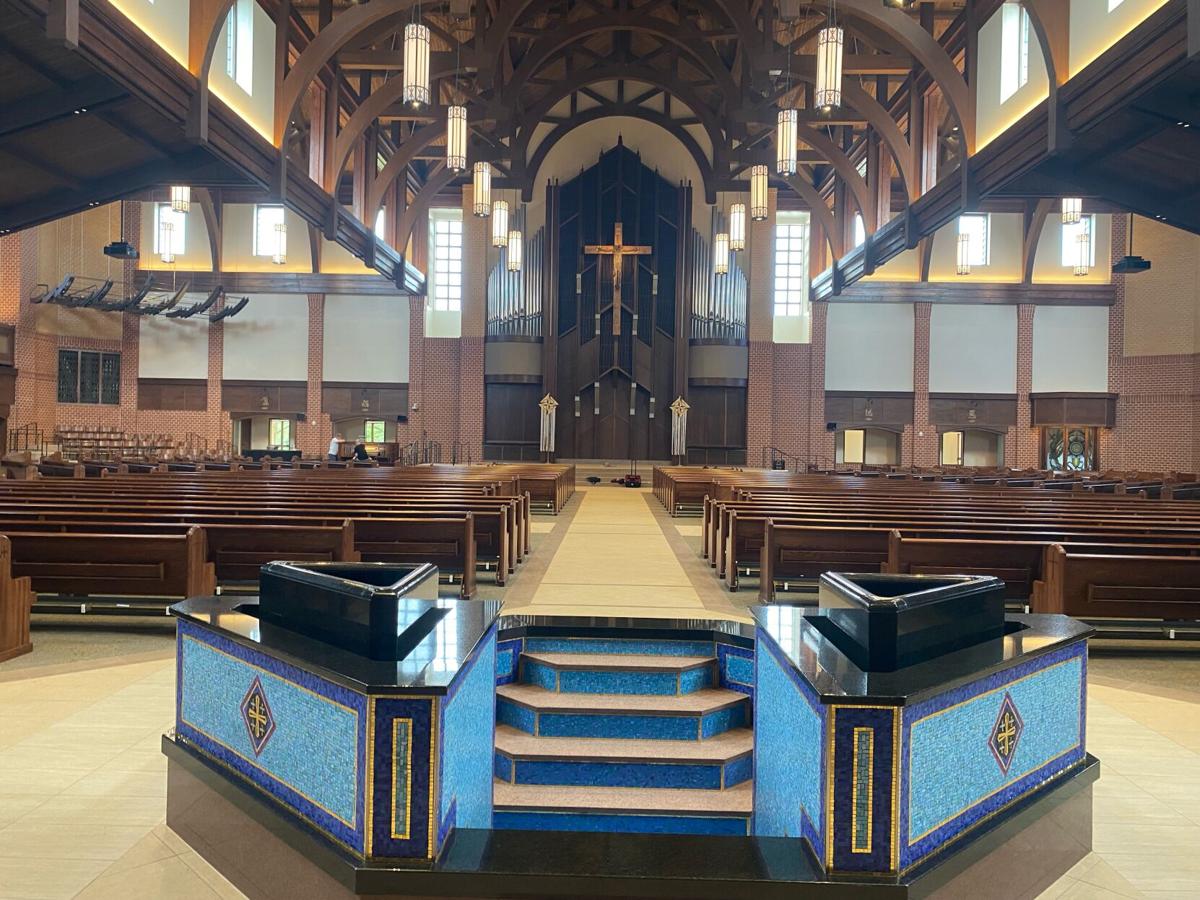 One of the largest Catholic churches in Omaha has gotten bigger.
When measured by seating space, St. Wenceslaus Catholic Church, near 153rd and Pacific Streets, now is the largest Catholic church building in Nebraska. The church's new addition, a $30.2 million project, will be dedicated Thursday evening.
The 60,000-square-foot church now has a sanctuary with seating for 1,400 people, a 2,600-square-foot day chapel with seating for 200 and a 5,000-square-foot new parish office. BCDM, an Omaha architecture firm, designed the new building.
Masses previously had been held in a much smaller space that had seating for 800. That space will become a reception hall and meeting space.
The process of planning for the expansion began about six years ago.
"We have been extremely blessed by the generosity and stewardship of many past and present parishioners who have supported this important project," said Lisa Daub, co-director of development at the church. "The lead gift from Wayne and Eileen Ryan led our fundraising efforts and helped make this church a reality."
St. Wenceslaus' current capital campaign has raised more than $11.8 million to date, Daub said. The parish has 10,637 registered members.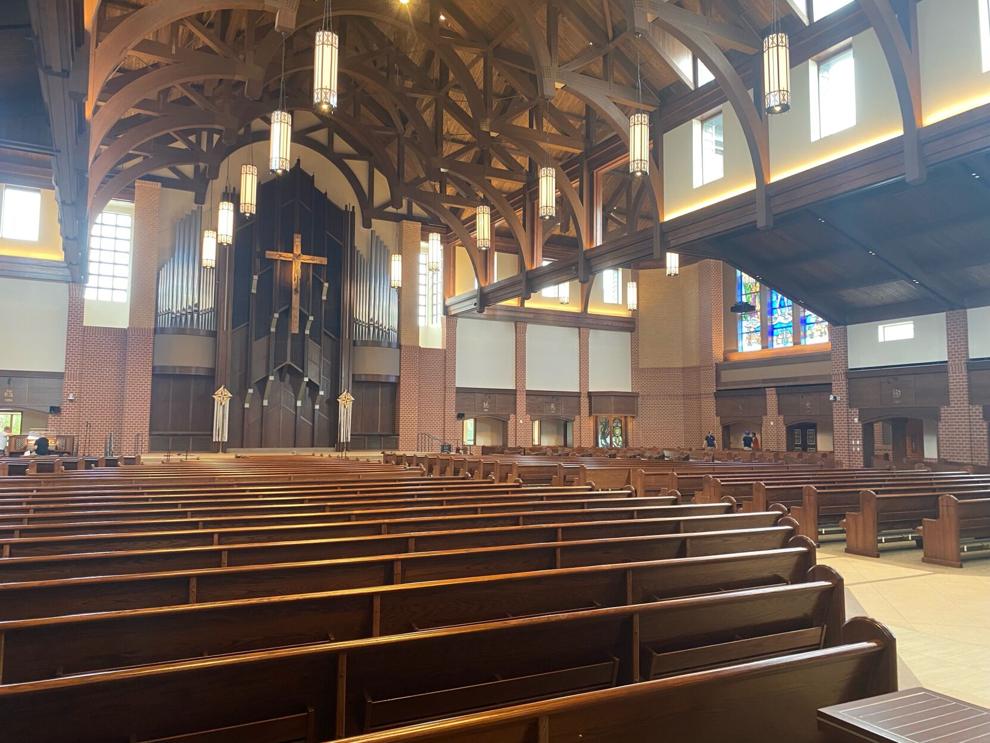 The church is located near Boys Town, where a new development called the Heartwood Preserve is expected to be completed within the next 10 years and could bring in 10,000 new residents.
The addition should allow the church to accommodate the growth that may come from some of those new neighbors.
"I'm excited about the new space because it allows our parish to continue to grow," said Ben Hirschfeld, who has been a member of the church since 2010. "St. Wenceslaus is such a great Catholic community, and this new space, along with our school project, allows the family to grow in the future."
The project included a new organ donated by a parish member. The organ took five weeks to install and features 3,747 pipes.
The pipes range in size from ones as small as a pen to others as long as 32 feet.
"Each one had to be individually placed and then individually tuned," said the Rev. Taylor Leffler, an associate pastor at the church.
On Sept. 26, the church will host Jan Kraybill, a Grammy-nominated organist from Kansas City.
Church leaders would like to eventually host guests such as the Omaha Symphony and organists from around the world.
"Our hope — and this is what the Catholic church has been for a long time — it's so often kind of a home for the arts," Leffler said. "Some of the greatest musical pieces ever written, those are written for Mass.
"The hope is that this could become kind of the artistic center of west Omaha," he said.
As part of the project, the church had specialists restore a painting of St. Wenceslaus, stained glass windows depicting St. John Nepomucene and statues of St. Cyril and St. Methodius.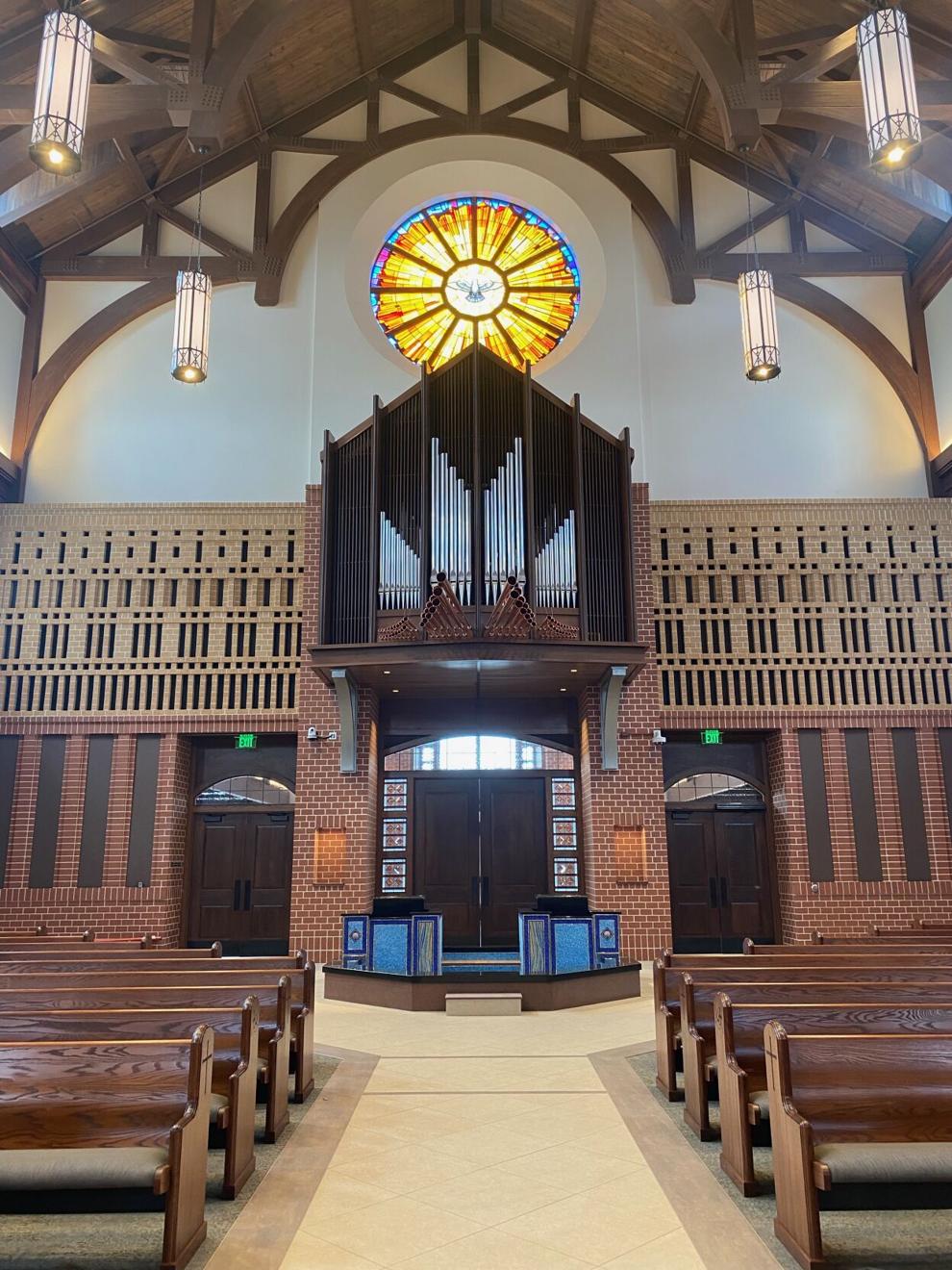 The new sanctuary also has an immersive baptismal font with gold leaf and mosaic tiles imported from Italy.
"This is pretty traditional, like if you go over to Rome and see some of the most ancient churches, they'll have these big immersive baptismal fonts," Leffler said. "In Catholic churches, this isn't as popular, but I love that we've got this."
At 6:30 p.m. Thursday, St. Wenceslaus will host a Mass of dedication and consecration of the new church and altar. Omaha Archbishop George Lucas will preside. The Rev. Tom Bauwens, the church's pastor, Leffler and the Rev. Tim Podraza, another associate pastor, also will participate. Following the Mass, a small reception will feature a performance by the Leo Lonnie Orchestra.
Leffler said St. Wenceslaus wants to be a spiritual home for Omahans.
"People are looking for a spiritual home. People are looking for a place to pray," he said. "I meet people all the time who aren't even Catholic and they just want to come pray in the church. They're looking for a place of silence and beauty and contemplation. And that's what this is meant to be."