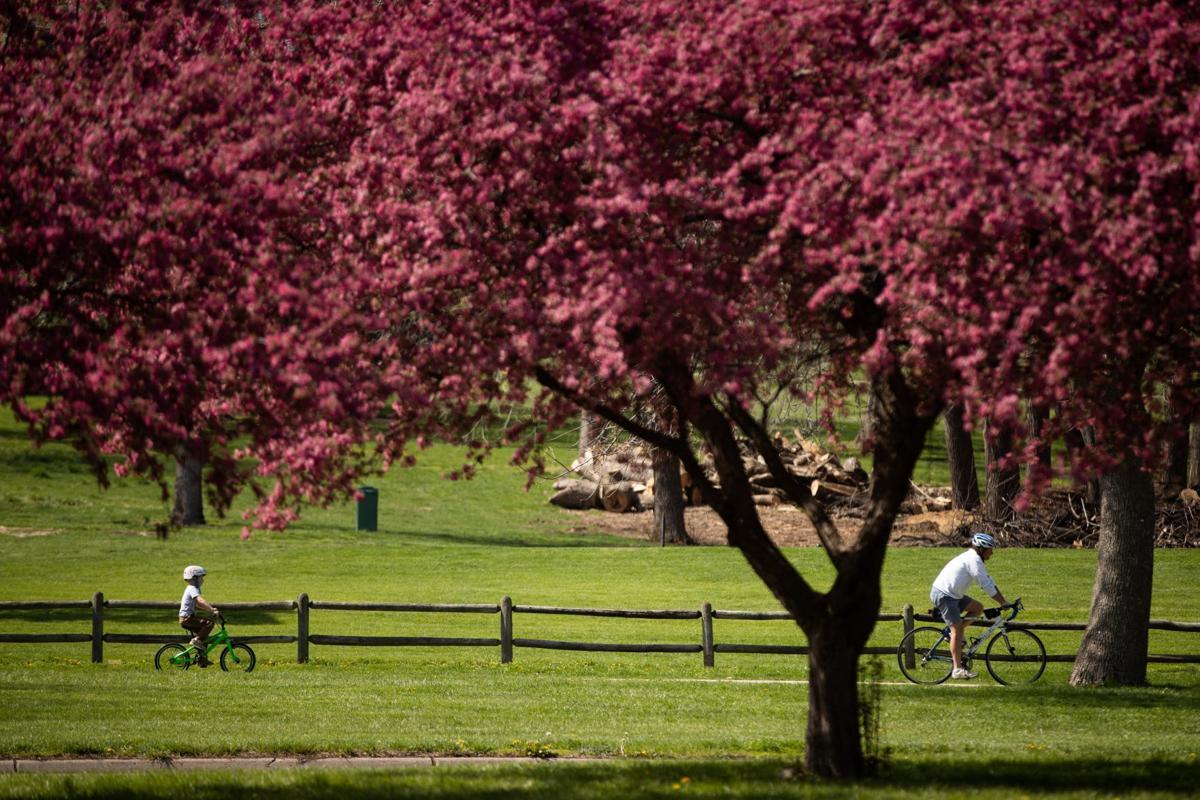 Omaha's trail system will now be open to cyclists, walkers and other trail users 24 hours a day.
In another update, electric scooters and all classes of electric bicycles, known as e-bikes, are now allowed on the trails.
A comprehensive review of park rules has been one of the first major projects undertaken by Matt Kalcevich, who in December took over as director of the city's Parks, Recreation and Public Property Department.
Allowing 24/7 access to the trails was not part of the rules proposal that went before the council last month. But after feedback from transportation activists, including groups Bike Walk Nebraska and Mode Shift Omaha, Kalcevich and his team went back to the drawing board.
Kalcevich said he appreciated the feedback from those groups, and worked with them as his staff made revisions. He said he wants to provide safe, equitable park access to all city residents.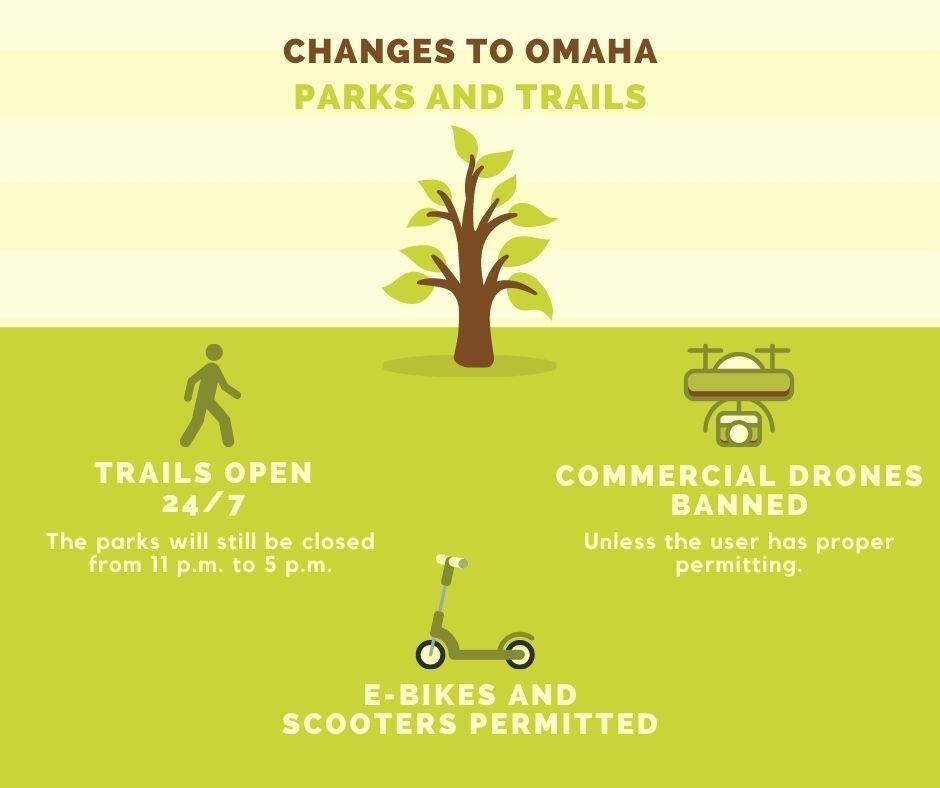 The change was made primarily for those who rely on the trails for transportation purposes.
"We landed in a spot that we think is exciting, and one that we think will be very beneficial to a lot of people," Kalcevich said in an interview.
The Parks Department consulted with the Omaha Police Department on the trail hours adjustment. Police leadership was supportive of the change, Kalcevich told council members. National data related to the safety of unlimited trail hours is limited, Kalcevich said, but his team found "nothing overwhelming" to give them pause.
Trail users must follow all Nebraska bicycle laws and safety guidelines. The use of trails is considered an "at-your-own-risk" activity, and there is a recommended speed limit of 20 mph.
Trail users should not stop along the trails or in the parks from 11 p.m. to 5 a.m. unless an emergency situation arises, the rules state.
City officials looked to peer communities such as Minneapolis, Denver, Chicago, Boulder and Park City, Utah, when considering the trail hours. Kalcevich said many of them keep trails open. Omaha's parks remain closed from 11 p.m. to 5 a.m.
"We should encourage, not discourage, multimodal transit on all of our trail systems," Council President Pete Festersen said this week during a public hearing on the changes. "I think that's what this does."
The electric scooters and e-bikes now allowed on the city's trails are quieter than vehicles and motorcycles, and do not exceed the city's sound ordinance, Kalcevich said. In many cases, homes along the trail system are no closer to the trails than homes that sit along streets, he said.
E-bikes are powered through a combination of traditional pedaling and a small battery-driven motor, and often are used by people who need assistance because of physical fitness, age or ability.
Some residents had expressed concern about allowing electric scooters on the trails, worried they could interfere with or injure other trail users. Councilman Brinker Harding shared that concern and said he still felt "a little angst" about allowing scooters on the trails.
"We need to be flexible, and understand that they may need some adjustments as we go along," Harding said of the parks rules.
Kalcevich said the Parks Department will continually monitor how people respond to the new rules, including by working with police and assessing calls to the Mayor's Hotline.
Under a new rule outlining how drones can be used in city parks, commercial drones are prohibited from taking off or landing in a city park or in city right of way, absent proper permitting.
---