John Thomas Rexilius was blessed with a big personality, inquisitive mind and kindly disposition.
"He read avidly, and filled his bookshelves with biographies, memoirs and owner's manuals," his family said in a statement to The World-Herald. "He enjoyed knowing how things worked, and he was sure to share his findings with his kids."
Rexilius, 61, was found dead Saturday in his Omaha apartment near Sixth and Pierce Streets. Police said he had been stabbed. Officials are asking that anyone with information about the homicide contact Crime Stoppers at 402-444-STOP or at omahacrimestoppers.org.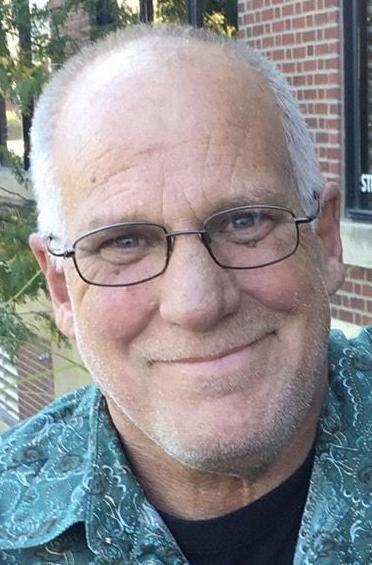 Rexilius was known by many as "Grumpy."
"Everyone called him Grumpy, but it was like Grumpy the Care Bear," said daughter Kayleigh Jo Bain of Omaha. "He was the most gentle soul possible, but he could act grumpy."
Bain said her father was retired after working for the Nebraska Department of Roads and the City of Bellevue's street department. He enjoyed hanging out with family and friends at the Havana Garage, an Old Market cigar bar, where Jameson Irish whiskey and Coors Light were his drinks of choice.
Chaz Kline, the owner of Havana Garage, said he and his staff were saddened to hear of Rexilius' death.
"John was always striking up a conversation with customers and regulars," Kline said. "Almost daily, he would bring in food that he made or bought and share it with staff and customers. His smile and friendly demeanor will be sadly missed."
Bain said Rexilius lost both of his parents at an early age. At night, his daughter said, her dad would point to the first star he saw and identify it as his mom and dad looking over him.
"His children will look up as dusk settles on the night's sky and know that he is with them," the family's statement said. "He is at peace."
In addition to Bain, Rexilius is survived by his sons, Leighton Rexilius, Carlton Rexilius and Christian Rexilius, all of Omaha; and sisters, Karla Whisler and Marcia Phillips of Omaha and Carolyn Tyler of Lincoln.
"John requested that in lieu of a funeral service that a party be held in his name, a John's Party," his family said. "We are waiting for the current restrictions to be lifted to honor his request."
Notable Nebraska, Iowa deaths of 2020
A roll call of notable people who have died in 2020: