Photos: Our best staff photos of August 2020
Football season returns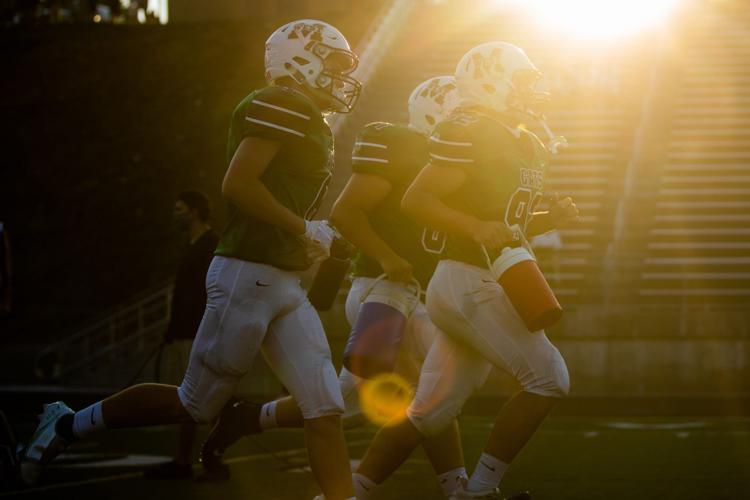 Football season returns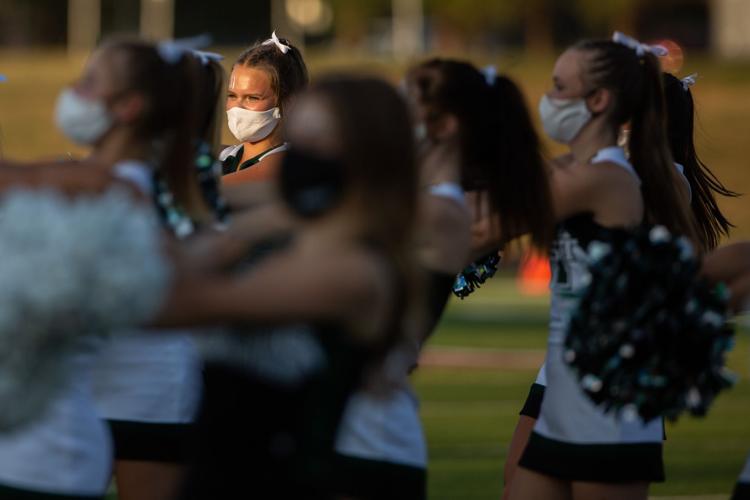 Volunteer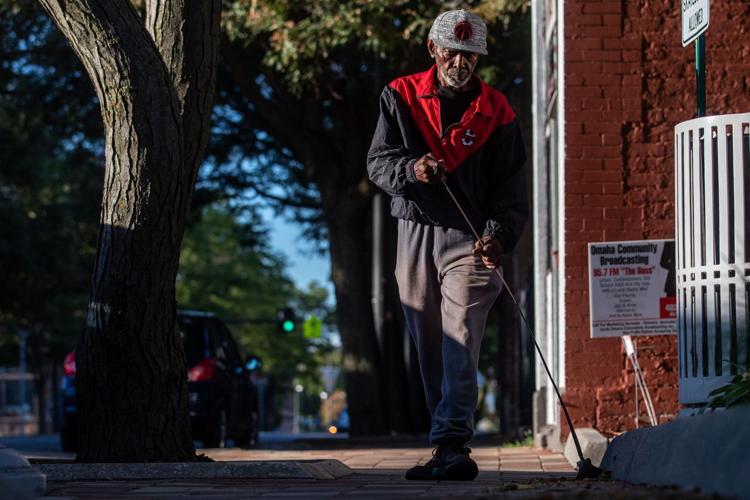 Heron
Protest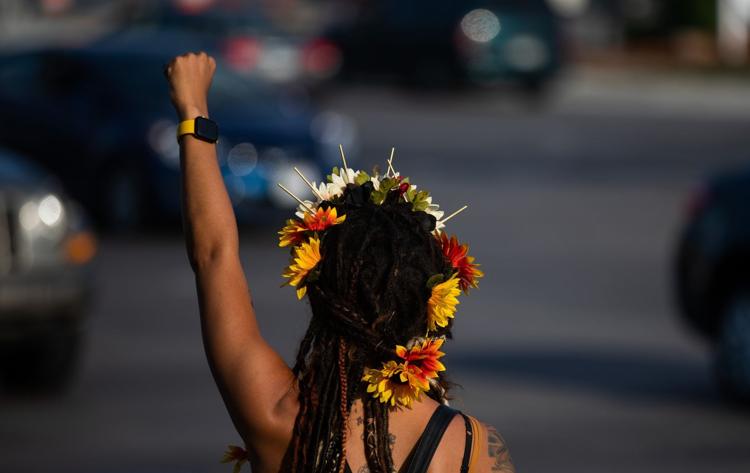 Vet Funeral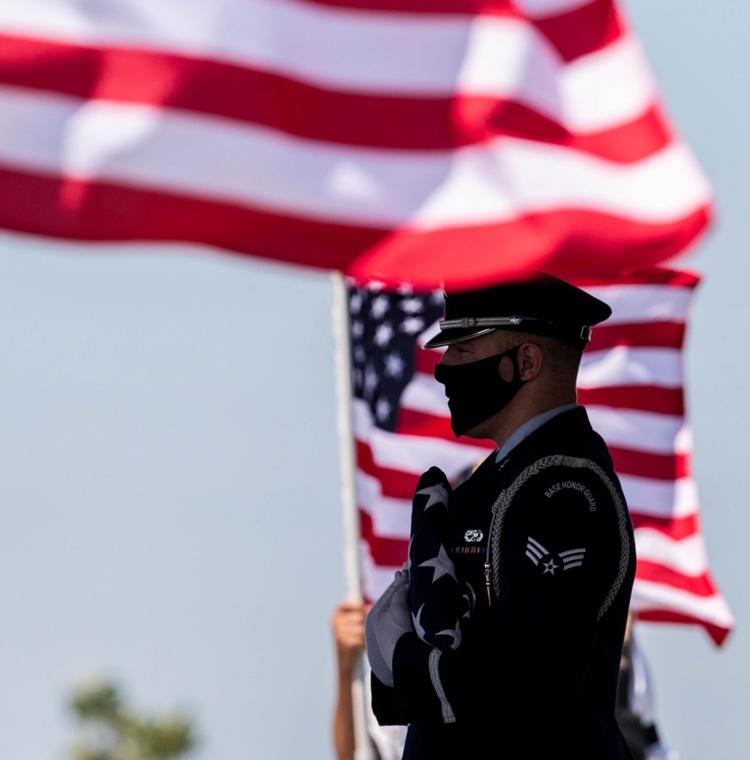 Union Omaha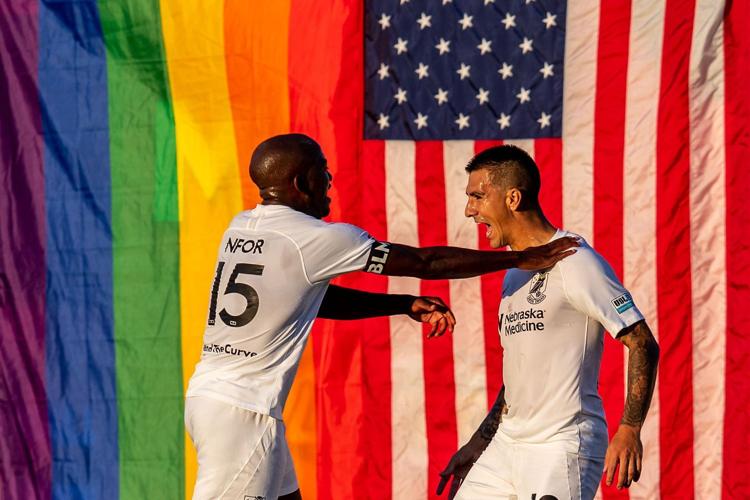 Lake Fun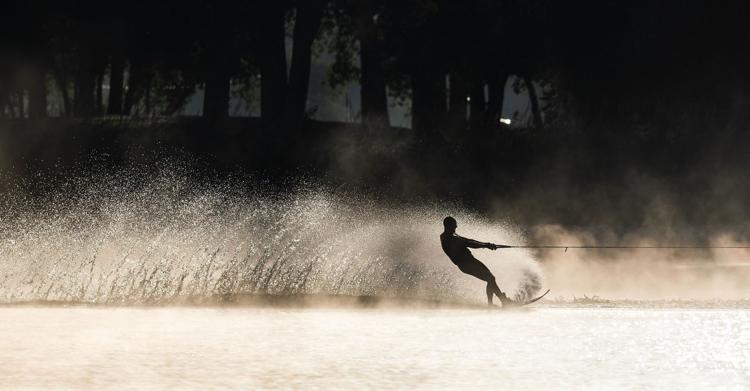 Ernie Chambers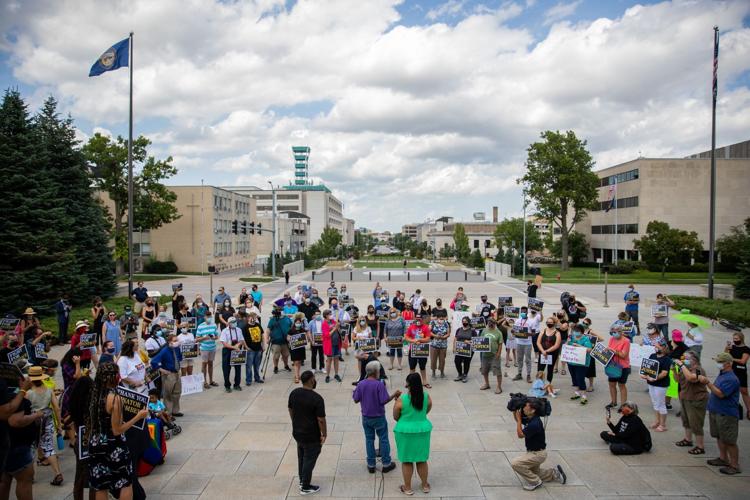 Softball Preview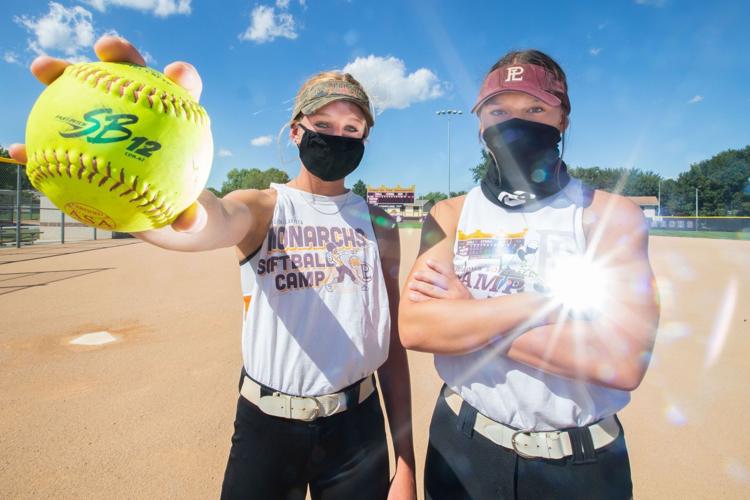 Homeschool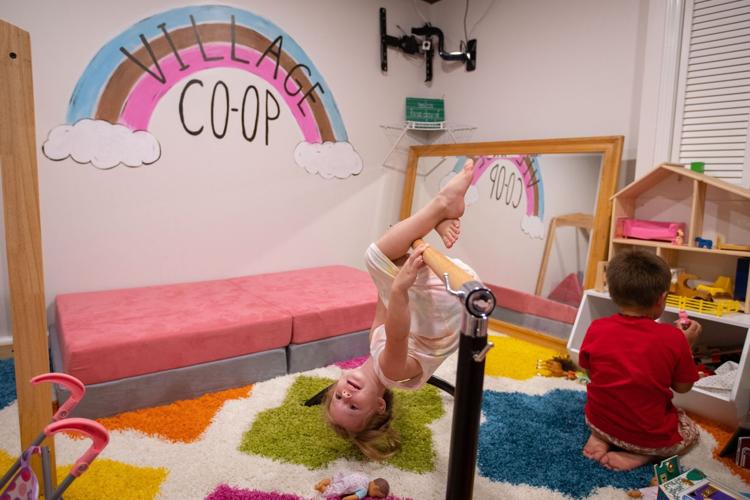 Education Co-op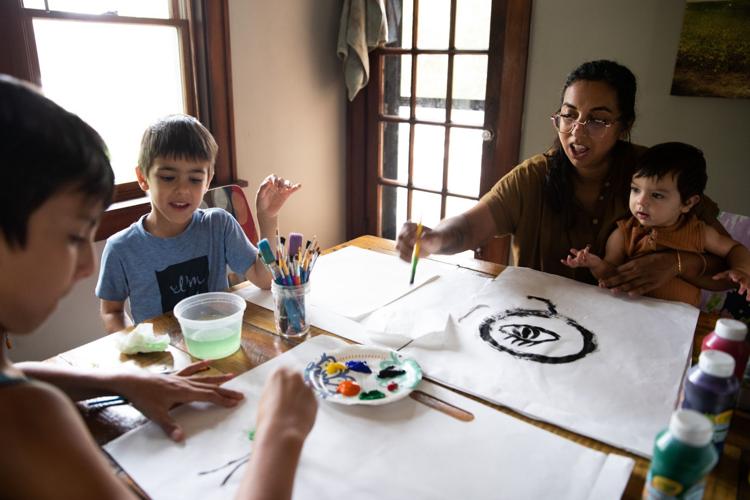 Old Market Protest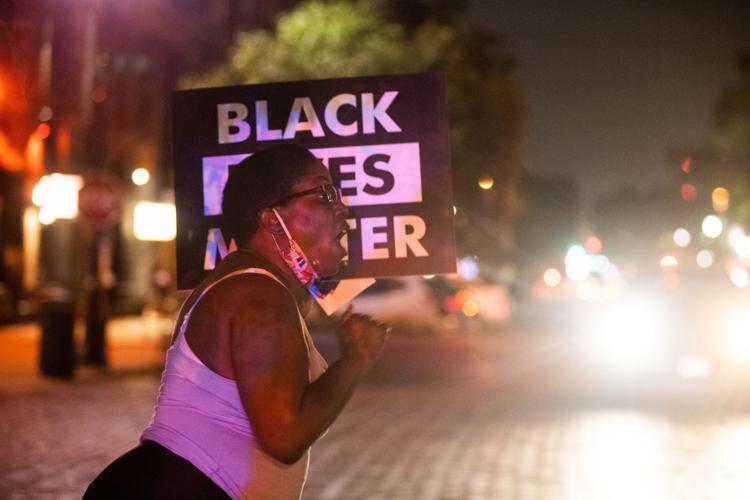 Old Market Protest
Disc Golf
Educators Mask Mandate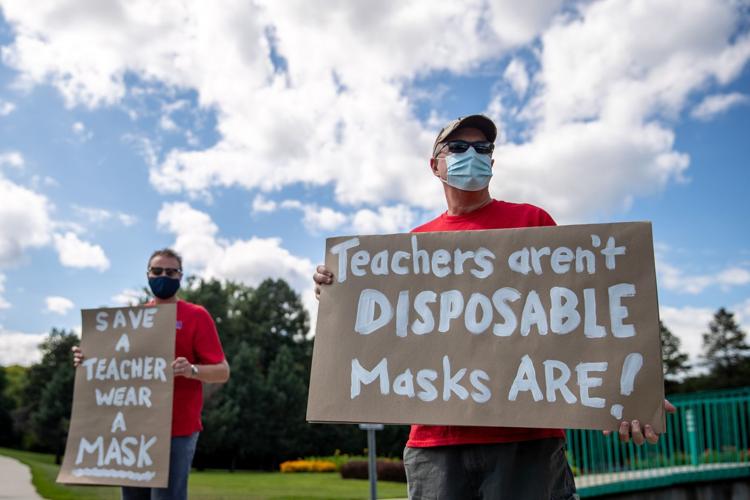 Educators Mask Mandate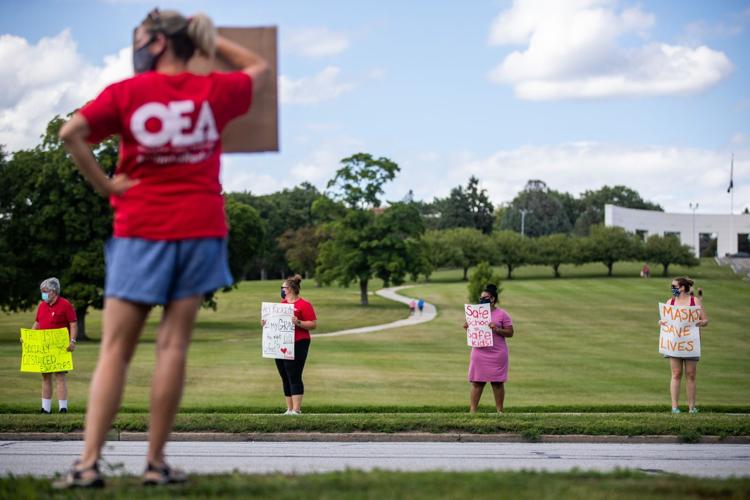 Bounce House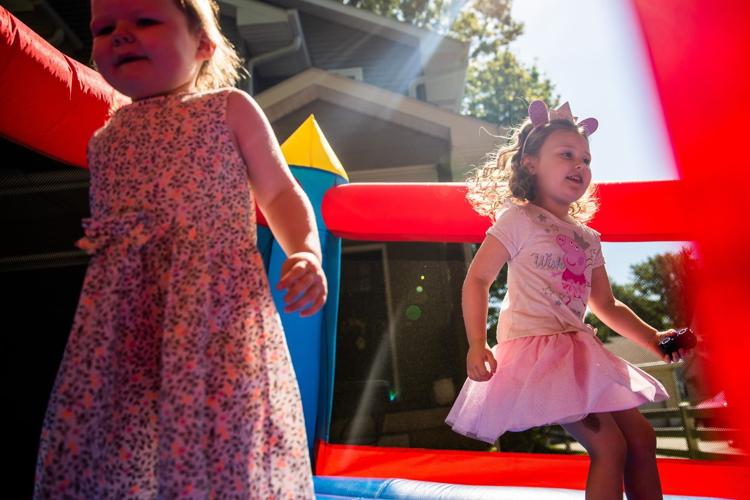 Union Omaha
Union Omaha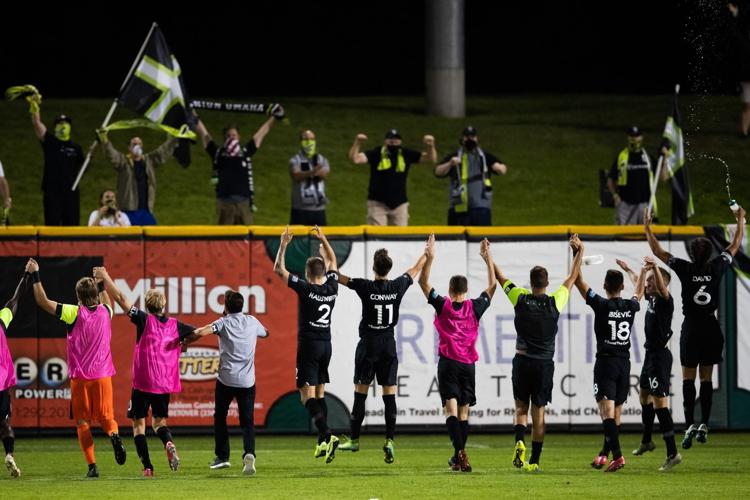 Union Omaha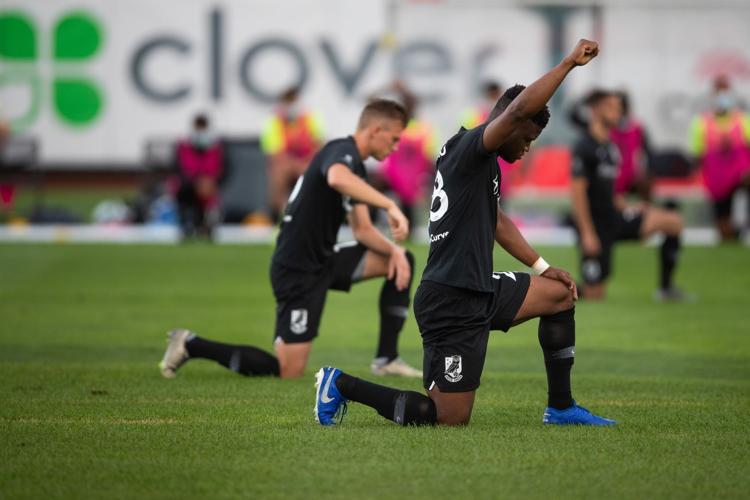 Union Omaha
Pinnacle Bank Championship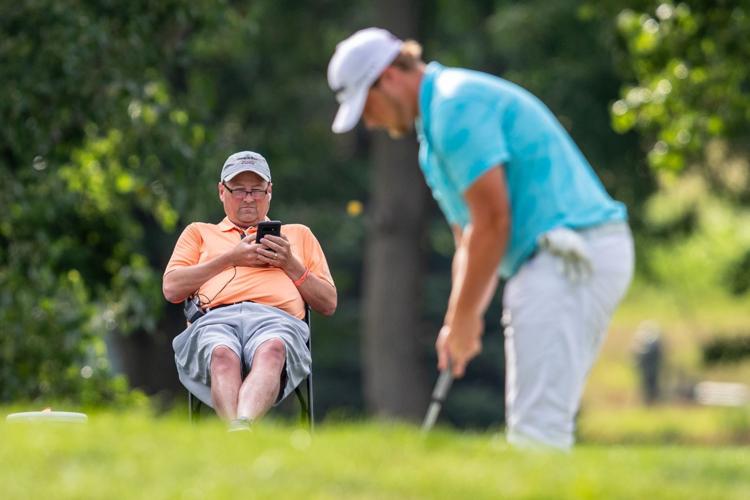 Pinnacle Bank Championship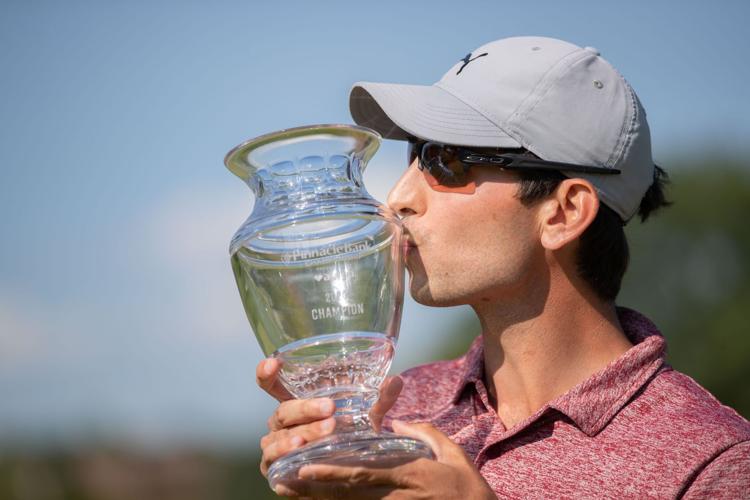 Sourdough bread baking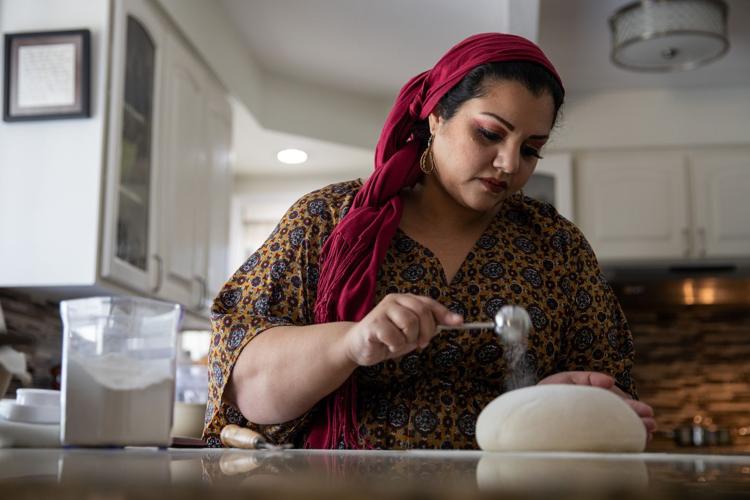 Grind It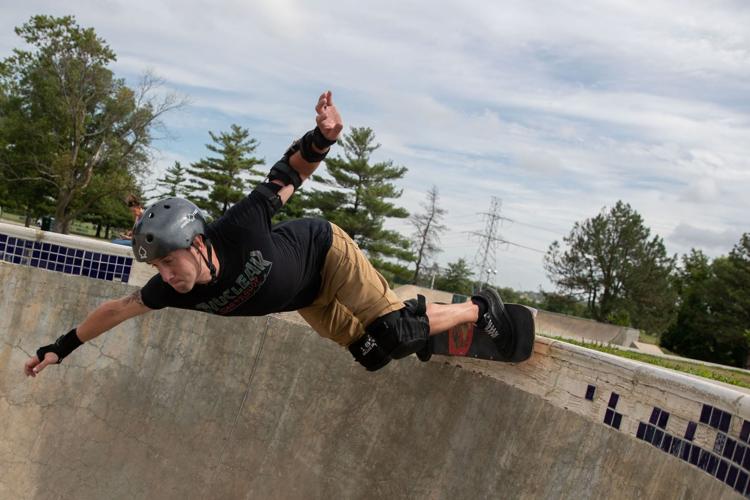 Metro Baseball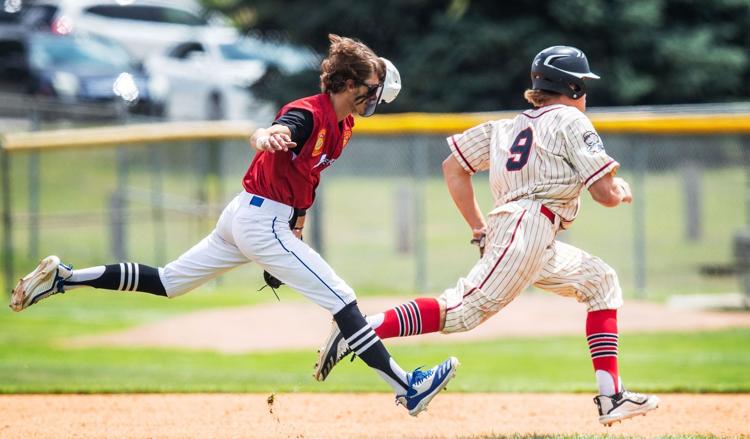 Metro Baseball
Search
Related to this collection
Of the total, $7 million is directed toward research related to COVID-19, specifically on work intended to help develop training on how best to protect first responders, businesses and community groups.
Jose Barajas, a city automotive equipment operator, was on a ventilator and in stable condition Monday at Creighton University Medical Center-Bergan Mercy.
Unable to pay your rent because you lost your job in the pandemic? Here's where you can get help in Douglas County.
Tammy and Peter Van Winkle of Grand Island claimed a $1 million Powerball jackpot with a ticket from the July 25 drawing.
About 4,200 students have enrolled in the district's remote-learning option. That will reduce the number of children in buildings and ease social distancing, officials say.
"The ethanol industry is in worse shape than we thought prior to this pandemic," said David Swenson, speaking to the Iowa Farmers Union via Zoom on Thursday.
On a per-share basis, the company said it had a loss of 24 cents.
The symphony Christmas show is a casualty of the coronavirus-prompted move, but other 100th season events will go on, including a joint concert between the two groups.
The Sandhills Open Road Challenge will have about 140 drivers this year. They'll be racing at speeds of up to 145 mph on hilly, curvy county roads that are closed during the competition.
Officials with the Nebraska Department of Health and Human Services said Tuesday that 1,135 people applied for coverage from Saturday through Monday. 
Corrections Director Mike Myers said the Douglas County Jail has "continued to escalate our response as the spread has increased."
A Ring-like intercom system for judges' offices in the Douglas County Courthouse is among the improvements approved Tuesday by the Douglas County Board.
Six Catholic schools informed parents that they would delay the start of classes and will add a remote learning option.
Omaha Police Chief Todd Schmaderer warned City Council members that cuts to the police budget could mean a reduction in efforts to intervene in and prevent crime.
Neighbors had complained that the bar, at 8919 N. 30th St., attracted unruly crowds, weekend brawls and, sometimes, gunfire. 
Gov. Ricketts defends his stance against mask mandates after a report that Omaha is the largest city in the nation — and the only one among the nation's top 100 cities — to not have such a mandate.
The ballot initiative would cap payday loans at an annual interest rate of 36%, the same limit enacted in 16 states plus the District of Columbia.
Students at Omaha North High School have launched a website and created a petition asking for a remote start to the school year. 
If you have a tree, yarn and some creativity, you're all set to take part in a new contest this year sponsored by the Nebraska State Fair.
Twenty-three of the Engineer's Office staff of 70 people are in quarantine at home, the county said. The office maintains county roads and is responsible for county highway construction and planning.
In a private call, the leader of the White House Coronavirus Task Force warned 10 areas are concerning. Dr. Deborah Birx also said that Nebraska had recently joined the "red zone."
An Omaha family is getting rabies shots after its puppy apparently became infected from a rabid bat. 
Siena Francis had quarantined its emergency shelter for men and stopped accepting new male guests July 20 after seven people staying there tested positive.
Clarkson College announced James Hauschildt, the former president of a college in Ohio, as president after about 18 months under an interim leader.
The emergency ordinance generally would require people to wear masks in indoor public settings including schools, day care centers, businesses, religious buildings and public transportation.
At the heart of the suit are accusations that Wayne LaPierre used NRA money to pay for personal travel by him and family members. Their alleged destinations include the Bahamas — and western Nebraska.
Educators in the state's urban areas were more skeptical than their peers statewide, according to the survey by the Nebraska State Education Association.
The Omaha Magical Society needed a home for its library, amassed by members over several decades. UNO gladly obliged. Today, people around the world have access to it. 
"I just had never done things by myself,'' Steve said. "My son wanted to make a trip like this, but he also didn't want to make a trip like this alone.''
School was supposed to start on Tuesday. Pushing the start of school back by a week will allow teachers time to plan, and district in-service will be offered to teachers.  
Omaha Public Schools are holding a press conference on Friday to discuss the fall semester and sports. Follow along with World-Herald reporters covering the press conference.
As of Friday, 48 prison staff members and 10 inmates have tested positive for the coronavirus. Ten of those staffers tested positive in the past week.
Blue Barn's porch hasn't been used in months, but now the public can drop off canned food there.
"The path forward is with those common-sense measures" like wearing masks and social distancing, Dr. Stephen Hahn said, noting that "we have it in our power" to slow the outbreak.
Helen Deffenbacher of Nebraskans for Solar said the move by the bank is welcome news because it places the bank at the forefront in an area of renewable energy that is underutilized.
In the nearly three weeks since Lincoln mandated masks, Lancaster County's average daily count of new cases over seven days has dropped from 48 immediately after the order started to 29 on Friday.
"We removed shows with large cast sizes from our fall and winter time slots" to protect actors, tech workers and audiences, said Allyson Wagner, the director of marketing and public relations.
As of Friday, almost 50% of cases in Lancaster County were people 20 to 39 years old. "To my peers," Will Bauer says, "When will you learn? When will you learn that your actions have consequences?"
Here's a breakdown of the back to school plans for each of the metro Omaha districts.
Organizers estimate about 100 people attended the "Pray On MLK," a two-hour nationwide prayer and worship protest.
On University of Nebraska campuses in Lincoln, Omaha and Kearney, the number of Black and Hispanic professors has not grown as rapidly as the number of Black and Hispanic students. 
Major party nominees such as Bacon and Eastman expect endorsements from party standard-bearers. It's often bigger news when someone withholds an expected endorsement, political observers said. 
University of Nebraska President Ted Carter will have what amounts to a virtual inauguration next Friday. 
Superintendent Jim Sutfin, saying he's concerned that coronavirus cases are rising in west Omaha, said he could decide to have high school students attend classes in person every other day.
The television ad reservations would benefit Omaha-area Rep. Don Bacon, R-Neb., and former Rep. David Young, R-Iowa, whose districts are served by the local media market. 
Leaders of Nebraska's state and private colleges say students will be required to wear masks when they return to class. Students who refuse could face discipline, including possible expulsion.
Legislative Bill 1107 was portrayed by supporters as imperfect, but passable, progress in reducing the state's traditionally high property taxes. Detractors said it would only "decrease the increase" in property tax payments.
Sen. Kamala Harris would be the first woman of color on a major party presidential ticket.  "It lifts me up in a lot of ways," one Nebraska Democrat said of Tuesday's pick.
Omahans will now have to wear masks or face coverings inside schools, businesses, churches and other indoor public settings after the Omaha City Council voted 7-0 to implement the mask mandate.
The public on Tuesday got its chance to comment on Omaha's proposed 2021 city budget. Some speakers targeted the Police Department's proposed $161.3 million price tag.
Nebraska is seen as the first state to extend the protection in the wake of a landmark U.S. Supreme Court decision.
Do I have to wear a mask in church? How about outdoors? Can I refuse a mask if I claim a disability? Read this Q&A about Omaha's mask mandate.
Two positive coronavirus cases were reported at Reagan Elementary School in the Millard school district. The Ralston Public Schools also alerted families to a confirmed case at Blumfield Elementary.
The Big Ten is an athletic conference, but its members also enjoy close academic relationships, professors said Wednesday.
The governor said in a statement that the decision was made "to safeguard against the intrusive cyber activities of China's communist government."
This week, the Census Bureau started sending workers into Nebraska and western Iowa neighborhoods to get a more accurate count. Nearly 40% of Americans have not responded to the 2020 Census. 
UNL's Faculty Senate president said an online poll of UNL professors Wednesday found about 90% of respondents in favor of staying in the Big Ten Conference.
"Beijing's public diplomacy relies on these communist outposts so they should be forced to register as foreign missions," Nebraska Sen. Ben Sasse said. 
The letter sent to families by the Papillion La Vista Community Schools said cheerleaders who attended an outing for pictures and dinner on Sunday are being asked to quarantine through Aug. 23.
In the past 10 days, positive tests for COVID-19 have skyrocketed 61% among corrections officers. In just the past three days, the number of units with inmates who have the coronavirus has doubled.
Hastings College has named Rich Lloyd its new executive president. He will also remain president of Bryan College in Lincoln. 
It's not enough to retain Nebraska's talented young people, University of Nebraska President Ted Carter said Friday. NU must do a better job at recruiting talent from other states. 
A new report shows that more than one in four residents lived in a home with substance abuse as a child, and more than one in four residents experienced parental separation or divorce. 
Stacey Elmborg, from Omaha, told Lottery officials she plays the Nebraska Pick 5 game almost every night, using the birthdates of five family members: 9, 14, 17, 19, and 22.
Dr. Deborah Birx, who is on a tour of the Midwest, met Friday morning with Nebraska Gov. Pete Ricketts, state and local health officials and others.
Nebraska colleges have taken many precautions to keep their dormitories and dining halls as coronavirus-free as possible.
It's now easy to find a mask that fits well and looks good. But which masks are most effective at preventing the spread of the virus?
Papillion La Vista Community Schools spokeswoman Annette Eyman said that the crowding shouldn't have happened and that it was the result of "a perfect storm."
Free masks are available weekdays from 8 a.m. to 4:30 p.m. at the security desk of the Douglas County office building at 1111 S. 41st St.
Gov. Pete Ricketts issued an executive order in March extending the expiration date for driver's licenses and vehicle titles and registrations, but the grace period will end Aug. 31.
The popular truck, in all its pinkness, will roll into Omaha on Aug. 22. It will be parked at Village Pointe Shopping Center, near the site of the farmers market, from 10 a.m. to 8 p.m.
The review was required after a federal judge voided a fast-tracked permit that had allowed TC Energy, formerly TransCanada, to cross rivers, streams and wetlands with its 36-inch crude oil pipeline.
To be confident that a ballot is counted, Nebraskans can always deposit them at secure drop boxes in each county, Secretary of State Bob Evnen said.
The pandemic means that this week's convention will be unlike any before. And delegates will largely experience it like any member of the general public would — at home in front of TVs and laptops.
Two Wayne State College professors, one older than 60 and one over 70, said they wanted to teach their classes remotely this fall. Those requests were rejected by administrators.
Brush Up, an annual event organized by Project Houseworks painted 24 homes for seniors in need with more than 400 volunteers in Omaha on Saturday.
New cases of COVID-19 also were reported Saturday by the Papillion La Vista Community Schools and Ralston Public Schools.
Check out a list of the Heritage Services Board members.
The fastest-spreading outbreak of the past three weeks has been at Oakland Manor in Pottawattamie County, which went from zero infections 22 days ago to 50 on Wednesday.
The Broken Bow school district cancels classes for pre-kindergarten and sixth through 12th grades after three staff members tested positive for the coronavirus and 24 were then quarantined. 
A spot check of stores, bars and restaurants over the weekend showed that most people were complying with Omaha's new mask requirement, though a handful of people at local grocery stores weren't.
Some potential workers may not be willing to work the Nov. 3 election because of the coronavirus, so Douglas County is looking for extra volunteers.
 Wall Street nudged a bit higher on Monday, and the S&P 500 teased even closer to its record high.
Nebraska drivers 72 and older have an automatic one-year extension on driver's licenses and vehicle registrations that expired or were to expire between March 1 and Dec. 31 this year.
Colleagues who spent time in close proximity with the staff member are under quarantine.
McGowan said the incident happened when she was 15, which places it in the 1980s. Payne, an Omaha native, told The World-Herald that he was in Greece and would respond to the allegations "very soon."
OPS students are starting this school year on Tuesday the same way they ended the last one — remotely. OPS spent almost $40 million on iPads that can be used even if a student doesn't have Wi-Fi. 
"I hear over and over again how you want our schools open, how you want your kids in schools," Millard school board President Linda Poole said. "Then gosh darn it, you gotta help us."
Calling its program the New Nebraskan Scholarship, UNK said the initiative would drop a nonresident's tuition per credit hour from $455 to $209.
A new nonprofit group is working on plans for a youth center treating mental health and substance abuse as an alternative to juvenile detention.
Most of the people were charged with obstructing a highway or public passage, a misdemeanor. Some people face more serious charges.
Kanye West got his name on the ballot by submitting 1,500 signatures from 10 Iowa counties before the deadline, according to the Iowa Secretary of State's Office.
Rep. Axne blasted postal changes that she says could delay ballots. The Postal Service head now says those moves will wait until after the election.
Mayor Jean Stothert told The World-Herald that if Omaha receives the entire $60 million from state and Douglas County, that would allow the city to reopen libraries and avoid layoffs.
A crop dusting plane flew into a high voltage power line north of Scottsbluff, causing power outages and extensive damage.
Democrats turned to a Nebraska meatpacking plant worker Tuesday night to announce the state's votes for presidential nominee Joe Biden.
The 20- and 21-year-old who live at the townhouse where the party took place asked people to leave and weren't ticketed.
The conflict intensified Wednesday when the statewide teachers union announced a lawsuit challenging the governor's ability to make such opening decisions for local school districts. 
Triplet calves occur in only 1 out of about 100,000 bovine births.
In addition, 152 students, staff and faculty identified as close contacts of the ill people were in quarantine, Adi Pour said. 
Iowa's medical director said Thursday that she was aware of inaccuracies in the state's coronavirus data when her agency used it to release flawed calculations that helped guide decisions on school openings.
Critics called Douglas County's $1.85 million mobile command center a "boondoggle." But officials dropped the purchase because of a federal deadline.
Myocarditis, which is rare, often is caused by a virus, including those that cause the common cold, influenza and mononucleosis. It can affect people of any age.
Over the next three months, Omahans will receive two new carts for trash, recycling and yard waste. Deliveries will begin in west Omaha and gradually move east.
Mya Win won a $140,000 jackpot in Wednesday's Nebraska Pick 5 drawing, beating odds of 1 in 501,942. 
The advocates said providing the assistance, which is part of federal coronavirus relief efforts, would help Nebraskans get through a period of "continuing and historically unprecedented hardship."
A freshman at Papillion-La Vista High School tested positive, and in Douglas County West, a high school student tested positive before the first day of school.
The Douglas County Health Department will hold several free mask handout events over the course of the weekend in Omaha. 
Nebraska Furniture Mart has selected songwriter Danika Portz's song "House Becomes a Home" as its new official song, earning her a prize of $25,000. 
One veto targets a budget amendment for $1.85 million from the city's cash reserves to jobs & mental health programs. The second was for a $25,000 to fund a part-time city health director. 
"There is no health emergency," the man said in his complaint alleging the government has usurped its authority and violated the right of the people to pursue life, liberty and happiness.
The University of Nebraska-Lincoln's Confucius Institute, and those around the nation, face criticism and scrutiny for their ties to China.
Wayne State College denied requests from professors who wanted to teach remotely because of the coronavirus. Some major school backers are unhappy.
The Democrats' unusual virtual convention last week included attention to rural and environmental issues — and some Republican speakers.
Several Omaha area schools reported COVID-19 cases Friday.
Nebraska's and Douglas County's case numbers remained stable this week, but schools and colleges are opening new outlets for potential outbreaks.
The event, organized by the group Indivisible Nebraska, follows Friday's Senate testimony from the Trump administration's Postmaster General Louis DeJoy and cutbacks of postal service across the country.
Firefighters were dispatched to the Good Shepherd Funeral Home near 24th and J Streets just after midnight Saturday, an Omaha Fire Department spokesman said.
We are having air conditioner issues at both (high school buildings) and due to the hot temperatures a decision was made to cancel all classes at both schools," spokeswoman Annette Eyman said.
The Benson First Friday Green Team gathers every other Sunday to clean up trash in Benson. "We'd like to see this happening not only in Benson but in all the neighborhoods," Justin Schacht said.
Creighton University disclosed Monday that it had 40 new coronavirus cases and the University of Iowa reported a whopping 111 as campuses opened throughout the region.
The heat is expected to continue through Thursday, followed by cooler weather and a chance of rain.
"Nebraska is the Cornhusker State," Nebraska GOP Chairman Dan Welch said as he announced the votes. "We're the Big Red state and home to some of the greatest people in the world."
The young adults were seen crowded together outside and within the venues — most without masks — just hours before in-person classes were starting Monday at the university and many Iowa K-12 schools.
On Monday evening, state officials acknowledged that a technical glitch stalled five days of TestNebraska results. They said that the results have been delivered and that no tests were lost.
The six-week research study will look at how drivers without diabetes may improve the ability to understand how driving changes in people with diabetes.
The colors will commemorate the anniversary of the 19th Amendment, which secured women's right to vote.
Employees of the U.S. Citizenship and Immigration Services in Lincoln won't be furloughed Monday as planned, but stopping the furloughs will bring delays in preparing, processing cases.
Nebraska Secretary of State Bob Evnen announced he has determined that the three petitions failed to comply with the single subject rule in the Nebraska Constitution and are confusing.
City Council President Chris Jerram, who currently represents the district, has said he won't seek reelection.
Omaha will receive a total of $60 million in federal coronavirus aid distributed by the State of Nebraska and Douglas County. Mayor Stothert says that's fair.
Mayor Stothert says the new policy requires officers to identify how each individual violated the law, rather than arresting everyone in the crowd.
On Tuesday, the Nebraska Public Service Commission was urged to get more aggressive, and to move more quickly, in funding projects that will expand high-speed internet to more areas of Nebraska.
Sunrises and sunsets should be enhanced as long as the fires continue to burn in California and Colorado and the jet stream carries the smoke across the country.
Speakers energized the crowd of about 150 before a march through downtown Lincoln, addressing a common theme — protests won't end until the shootings do.
Backers of petitions that would allow casino gambling at racetracks have asked the Nebraska Supreme Court to review the secretary of state's decision not to put the petitions on the November ballot.
"I believe in keeping Omaha clean," says the 72-year-old who shows up daily to sweep and pick up trash at North Omaha's Dreamland Park.
Phase 3 coronavirus restrictions, which were scheduled to expire Aug. 31, are being extended through Sept. 13 in 66 Nebraska counties, including Douglas and Sarpy.
Nebraskans for Medical Marijuana said Wednesday that they have enough signatures to get their initiative on the November ballot, but the initiative is expected to be challenged in court.
Kenneth Clary will replace interim Police Chief Tom Dargy, who has served in that role since January. Clary was one of three finalists for the position.
The $101 million science center, which will overlook the Missouri River on city parkland, is being funded entirely by private donors.
The Delta Delta Delta sorority has reported four confirmed positive cases and one self-reported case. Those living in the sorority's house have been placed in quarantine, according to the university.
Millard North, South and West have been operating under an A-B type schedule, with only half the students attending in-person daily, since Aug. 17.
Days after telling The World-Herald that he was prepared to run as a write-in candidate, Brad Ashford said he does not have the "time or resources to run such a campaign for the U.S. Senate." 
Samantha Howsden Ward's videos tackle topics like how parents should greet their teens at the door and how they might react to news of a teenage pregnancy.
Donors paid the operating costs to reopen some Omaha city pools. So now the city is donating all the admission fees it collected to the food bank.
County Board Member Mary Ann Borgeson, who had supported the mobile command center funding, said she wants to use the $1.85 million for mental health services instead.
There have been 42 cases among K-12 students since school started this month, according to the Douglas County Health Department. 
Omaha's drop-off recycling sites are seeing more action — and overflowing containers — now that curbside collection is less frequent. 
Virtual hearings have been scheduled for the public to comment on how TC Energy will deal with water crossings for its Keystone XL oil pipeline. Testimony at all three hearings will be via telephone.
UNL Chancellor Ronnie Green said that if everyone continues to practice safety measures consistently, "we can help keep our numbers to a low level where they can be mitigated."
The event, Lunch for the Girls, will be from noon to 1 p.m. on Nov. 16 in an all-virtual format. Reservations for the luncheon will be available starting Sept. 4 for $50 per person.
Delivery of Friday's newspaper has been delayed due to production issues.
Four staff members and a family of four in the shelter have tested positive, and the Lydia House will be closed to new women and families seeking services until Sept. 8.
While schools will use them to screen kids for symptoms of COVID-19, the other aim is to see whether the data can help forecast hot spots in the state weeks before new outbreaks are officially reported.
Gov. Pete Ricketts approved a state emergency declaration, which allows state funds to be used to fight the fire.
The team, which was deployed to College Station, Texas, will spend the night in Oklahoma before returning to Lincoln Saturday afternoon
Some are hoping that Congress will provide schools with liability protection during the pandemic, but Democrats and Republicans don't see eye-to-eye on the issue.
While most people infected with coronavirus recover quickly with no lingering effects, an unknown number of people report continued symptoms weeks, even months, after their initial illness.
In the time of COVID, many Omahans are successfully finding romantic relationships — while social distancing — with the help of dating apps.
Unlike some states, Nebraska is not canceling its fair. The focus of this year's Nebraska State Fair is on the traditional heart of the fair, the 4-H and FFA youth livestock exhibits and shows. 
Some are questioning whether race played a part in Bellevue's choice for its next police chief because Greg Gonzalez, a Latino, was not chosen despite being ranked at the top of the list of finalists. 
Lancaster County Sheriff Terry Wagner filed a challenge to Secretary of State Bob Evnen's ruling that the initiative qualified to be on the ballot.
Omaha and Lincoln are trading COVID-19 trajectories, at least for now. New cases in Douglas County are trending lower this month, while Lancaster County is dealing with an increase as college begins.
House that sits on the river features a tower and views of the countryside near Herman, Nebraska.
Many businesses, still worried about their long-term viability and the possibility of the virus spiking again in the fall and winter, are trying to revamp, adjust or just ride out the uncertainty.
Findings from the State Patrol investigation have been turned over to the Attorney General's Office.
As coronavirus cases pop up on campuses throughout the country, opinions vary widely on whether college students will conform to virus regulations. 
Deeply personal and often emotional, graduates of the Open Door Mission's recovery program shared stories of hope, triumphs and thanks at a graduation ceremony Saturday.
The new Carver Legacy Center will partner with American National Bank, which will offer accounts whose deposits will be used to help make loans to Black people and businesses.
Most of the animals are in pastures or pens in Phelps County, Sheriff Gene Samuelson said, but a few still were out in Phelps, Furnas, Harlan and Gosper Counties. 
UNL Chancellor Ronnie Green said the university is merely being open about coronavirus cases and has no desire to shame the Greek houses.
Four sororities and one fraternity at UNL are in quarantine because of the coronavirus.
It would take 2,000 valid signatures from registered voters in County Board's District 3 to qualify Sen. Ernie Chambers to be on the ballot.
Gov. Pete Ricketts said Monday the Big Ten had "made a mistake," both in the decision they made to postpone fall sports and in how it was announced. He called for conference officials to reconsider.
As families lose income, they tighten their belts and reduce spending, which reduces profit for businesses and lowers tax revenue for Nebraska.
Local firms have set up learning academies for children, given flexible work schedules and allowed remote work to assist overwhelmed parents.
An additional $22.5 million in budget reduction recommendations will be announced later this week, UNL said, but that second batch will have to go through UNL's Academic Planning Council.
The board members are asking about the metrics that will determine when students will return to school and whether OPS is prepared to bus students to school if there's a shift from remote learning.
Gov. Pete Ricketts said Corrections Director Scott Frakes is implementing the agency plan for controlling disease outbreaks. "We're just going to continue to work our plan," he said.
One week before the finalists for the Bellevue police chief job were publicly announced in July, Omaha City Councilman Vinny Palermo wrote a r…
As of Tuesday morning, Iowa health data showed 684 new confirmed virus cases in the past day with the total case count now at 65,397. Nine more people died for a total of 1,121 deaths.
Omaha Public Library officials on Tuesday announced a phased reopening plan for the city's 12 libraries, which closed March 16 because of the coronavirus.
The City Council on Tuesday voted 5-2 to extend the current mask requirement to Oct. 20. The rules of the requirement largely will stay the same.
Douglas County Board chooses mental health services over a mobile command unit, and will use the Omaha Community Foundation to dispense COVID aid.
Early indications suggest "enrollment is very solid" for fall semester, UNL Chancellor Ronnie Green told the university's Faculty Senate.
The Omaha City Council didn't have the votes to override two vetoes by Mayor Jean Stothert over amendments to the city's 2021 budget.
All seven of Omaha Public Schools' high schools were represented at a demonstration asking the district to lift its suspension of sports. 
Arguments in the Nebraska Supreme Court about three potential ballot measures — on expanding casino gambling, legalizing medical marijuana and restricting payday lenders — will be livestreamed.
Echoing a discredited conspiracy theory, vulnerable Republican Sen. Joni Ernst is suggesting government statistics on coronavirus infections and deaths have been inflated.
The total of 134 tickets related to excessive speeding far exceeds the number issued in the same period last year.