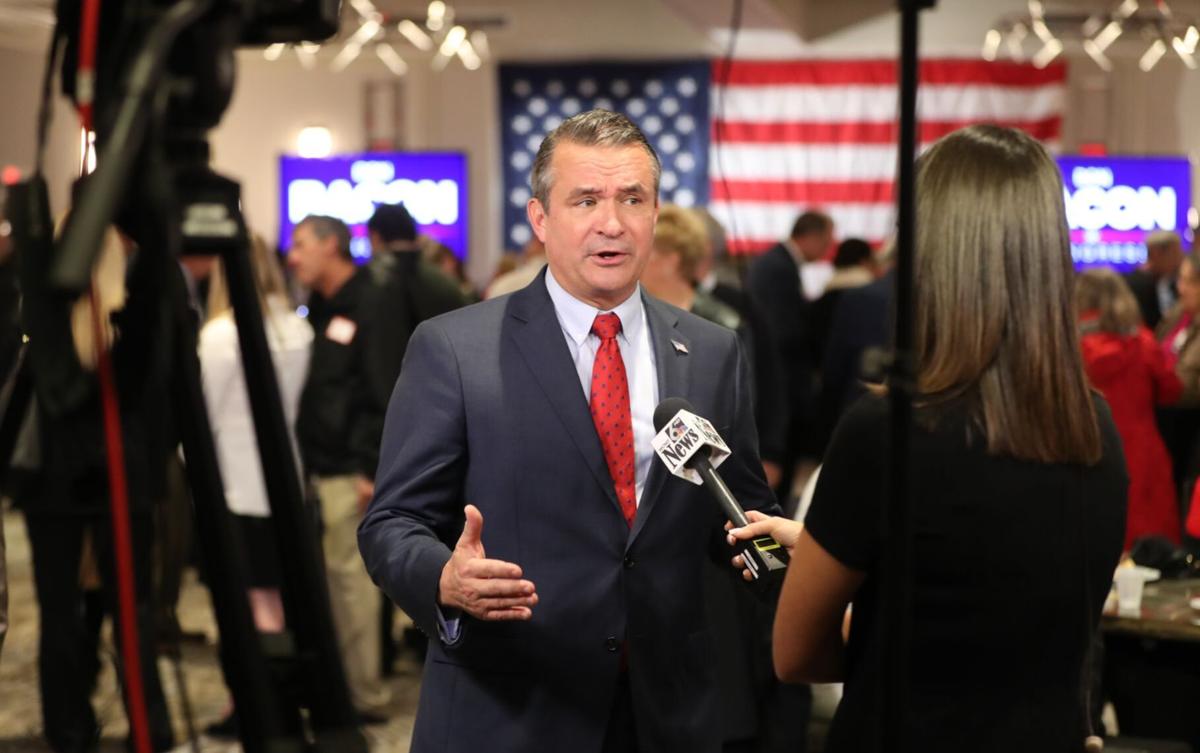 Voters will see some familiar names on the ballot in the race to represent the Omaha-based 2nd Congressional District, but it won't be a rerun of 2018.
The 2020 race involves a new player, one who political observers say will be an X-factor in Nebraska's most competitive congressional race: President Donald J. Trump.
Trump's name will be on the November ballot, barring an unlikely vote to remove him in the Senate, and it's not yet clear who stands to be helped or hurt the most by his candidacy. The president could boost turnout across the political spectrum — among Republicans, Democrats and nonpartisans.
Trump supports incumbent Republican Rep. Don Bacon, who filed for reelection Wednesday. Bacon, a retired Air Force brigadier general, was the first member of Nebraska's all-Republican congressional delegation to endorse Trump's reelection bid.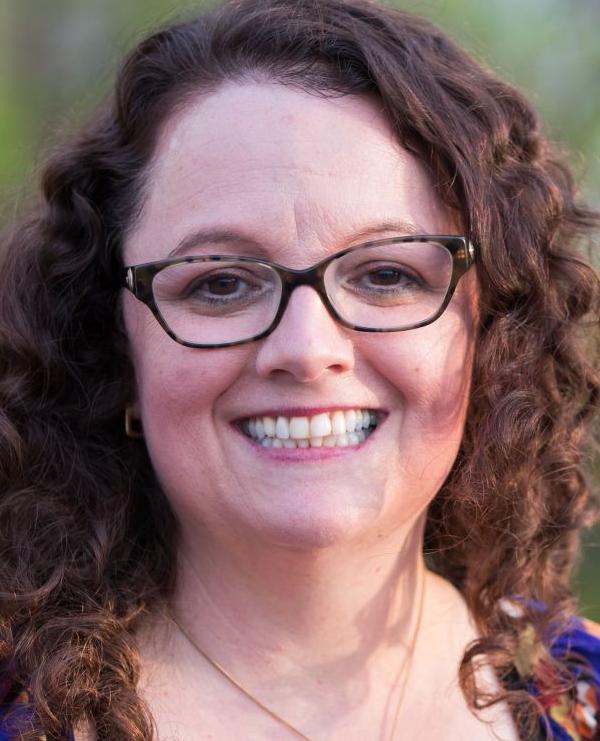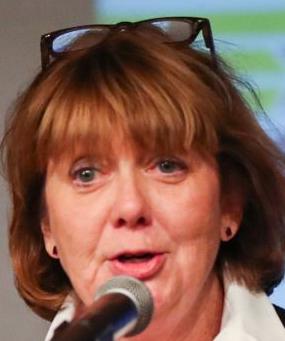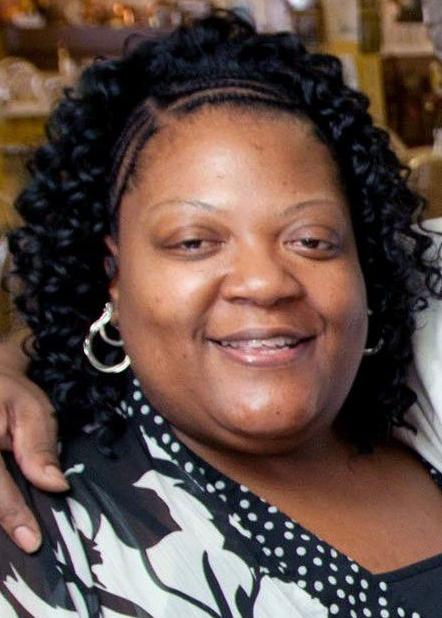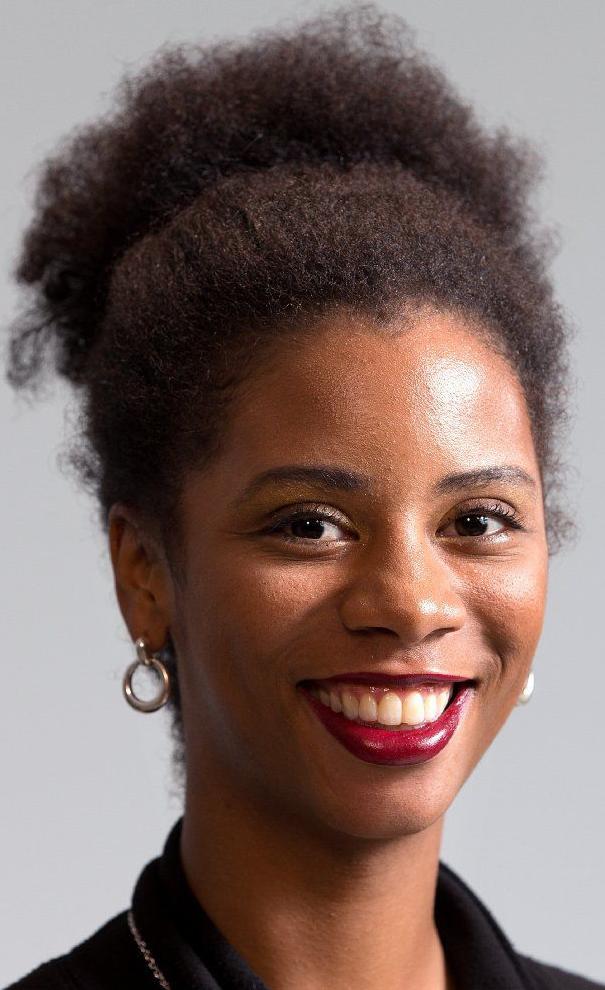 The congressman's Democratic challengers say they plan to make Bacon's unflinching support for Trump, before and during the impeachment fight, an issue during the 2020 campaign. The Democratic primary is set for May 12.
The contenders once again include 2018 Democratic nominee Kara Eastman and a candidate whose last name is Ashford. But this time, it's Omaha lawyer Ann Ashford, not her husband, former Rep. Brad Ashford.
Omaha restaurant owner Gladys Harrison and communications consultant Morgann Freeman are also raising funds to run as Democrats, but they have not yet filed.
The public's reaction to the impeachment proceedings will determine how Trump affects the 2nd District race, said Paul Landow, a political science professor at the University of Nebraska at Omaha.
"Deep down, are they siding with the Republicans and deciding this is a bunch of baloney?" he asked. "Or are they siding with Democrats and saying, 'Yeah, this is right?' "
Republicans hold a slight registration advantage in the 2nd District. Turnout also leans red in congressional races, powered by Republican-leaning voters who show up every two years in the district's suburbs, west Omaha and western Sarpy County.
But Democrats turn out in higher numbers in presidential years, and elections elsewhere have shown some Trump-backed candidates losing ground among suburban women, Landow and others said.
The 2nd District backed Trump in 2016, Mitt Romney in 2012 and Barack Obama in 2008, so it can flip, despite a clear historical tilt toward the GOP in federal races.
The Cook Political Report and other groups that rate congressional races consider the 2nd District race among the most competitive nationally.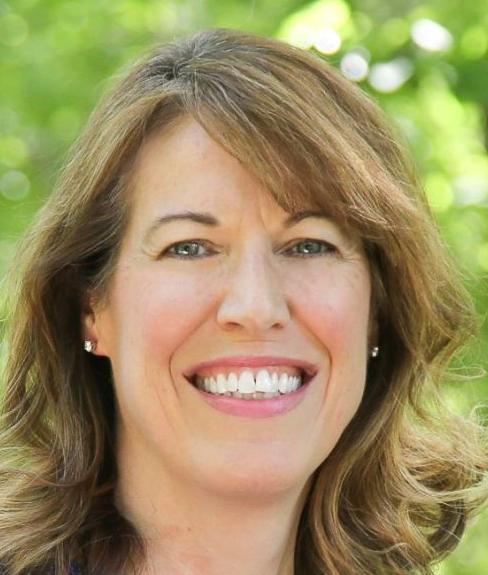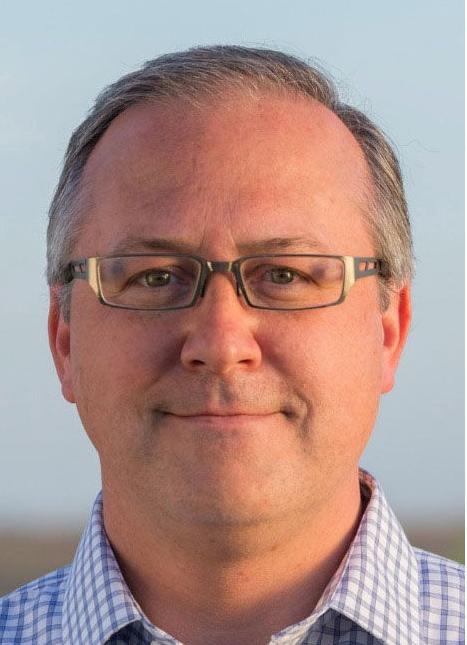 In the region, only the race in Iowa's 3rd Congressional District, in the southwest quarter of the state, is considered closer. There, Rep. Cindy Axne, D-Iowa, faces a likely rematch with former Rep. David Young.
Bacon said Wednesday that he won't run away from the president's record on taxes, jobs and economic growth. He said, on balance, the president's approach has been good for American prosperity.
He said he disagrees with some of Trump's choices, including with some of the president's conversations about Ukraine that are at the heart of the impeachment case.
He said he wishes that Trump hadn't brought up Democratic presidential candidate Joe Biden or his son, Hunter, in his phone conversation with Ukrainian President Volodymyr Zelensky.
But Bacon said Democrats pushing for impeachment ignore the fact that aid to Ukraine, while delayed by the administration for what appeared to be a political purpose, was ultimately delivered within the time frame allowed under the law.
"I think there's grounds to criticize," he said. "I don't think there's grounds for impeachment."
Eastman said Bacon too often disregards or downplays the actions by the president that led to his impeachment. She points to national, state and local polls that show that the president's net approval rating has fallen since he was elected.
Ashford said Bacon is too partisan to represent a district where people still expect Democrats and Republicans to find ways to work together and get things done.
Sign up for World-Herald news alerts
Be the first to know when news happens. Get the latest breaking headlines sent straight to your inbox.
Bacon touts his work with House members on both sides of the aisle to help Nebraska recover from flooding, including funds to repair Offutt Air Force Base and the Nebraska National Guard's Camp Ashland.
He said that one of his key focuses will always be national security and that as the highest-ranking former active-duty military member in Congress, he serves an important role.
"We have a shortage of people in Congress that know national security," he said. "I think we need it."
His next focus, he said, will be making sure that the University of Nebraska Medical Center and other local economic drivers, including Offutt, get the funds they need to help the Omaha area succeed.
Both Democrats say Bacon and the Republican Party haven't done enough to help Nebraskans on issues that matter to voters, particularly health care. Bacon voted more than once to repeal the Affordable Care Act.
Bacon counters that he still intends to fight for the ACA's popular protections for people with preexisting conditions and the elimination of caps on insurance coverage amounts.
Eastman and Ashford say Bacon and Republicans had two years with control of Congress and the presidency to do something proactive on health care, but accomplished little of note.
Bacon, for his part, repeated his criticisms of Eastman, saying her support for "Medicare for All" and other progressive policies puts her too far to the left to effectively represent a purple district.
Eastman said, "It is obvious to me that Bacon will take a playbook from the Republican Party just like he did last time and talk about a phantom candidate that he and the Republican Party made up."
There is history among the candidates: Bacon knocked Brad Ashford out of Congress in 2016. Eastman upset Brad Ashford's comeback bid in the 2018 Democratic primary. Then Bacon defeated Eastman by 2 percentage points, or about 5,000 votes.
Before either Ann Ashford or Eastman can take on Bacon, one of the two must win the Democratic primary. And the 2020 primary debate sounds a lot like Brad Ashford's fight with Eastman.
Eastman said she came close to defeating Bacon in 2018 because her views excited Omaha-area Democrats who sometimes sit out campaigns involving more moderate Democrats.
Ashford contrasted Eastman's 2018 loss with Democratic victories elsewhere that year. She said the only Democrat to win the 2nd District seat in 24 years was her husband, a moderate.
"If (Kara) was ever going to win, last time was it," Ashford said.
---
Photos: Past Iowa caucuses
Photos: Past Iowa caucuses
2016: Trump at caucus party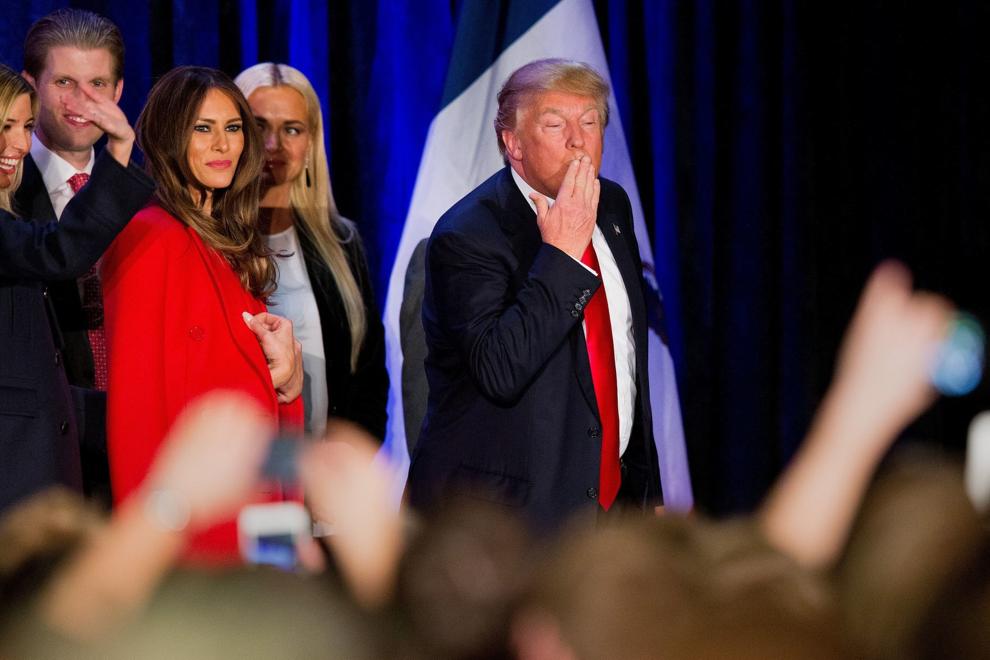 2016: Ben Carson supporter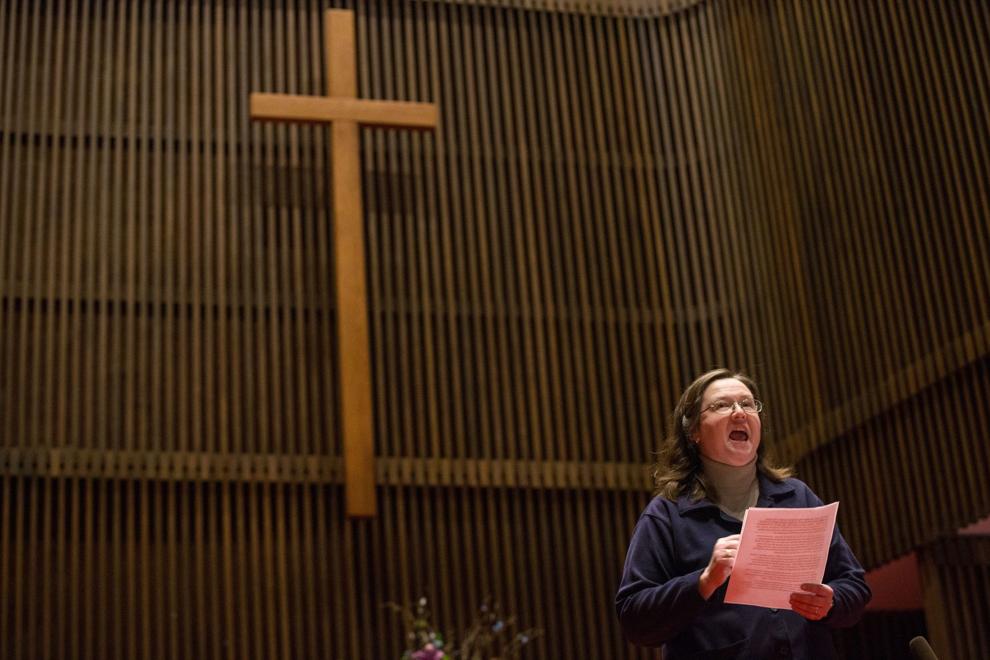 2016: Clinton family in Des Moines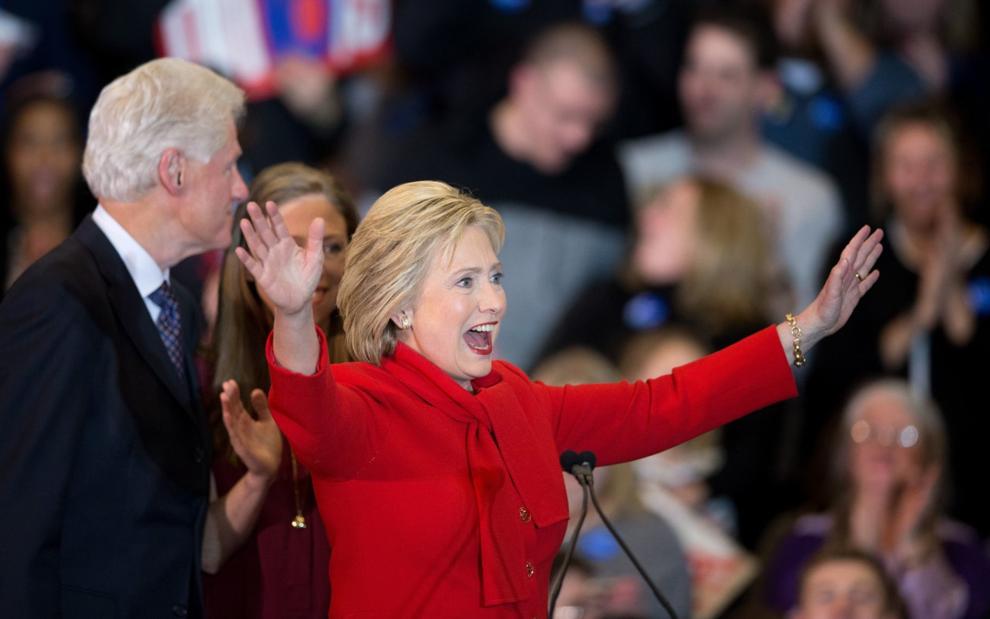 2016: Bernie Sanders supporters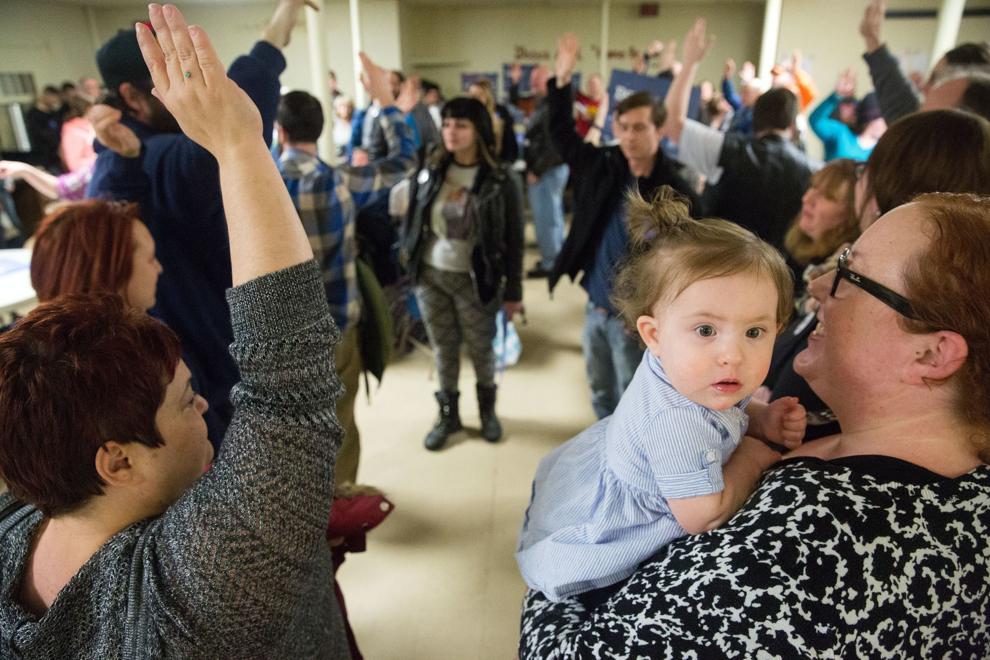 2016: Oak Township and St. Mary's Township GOP caucus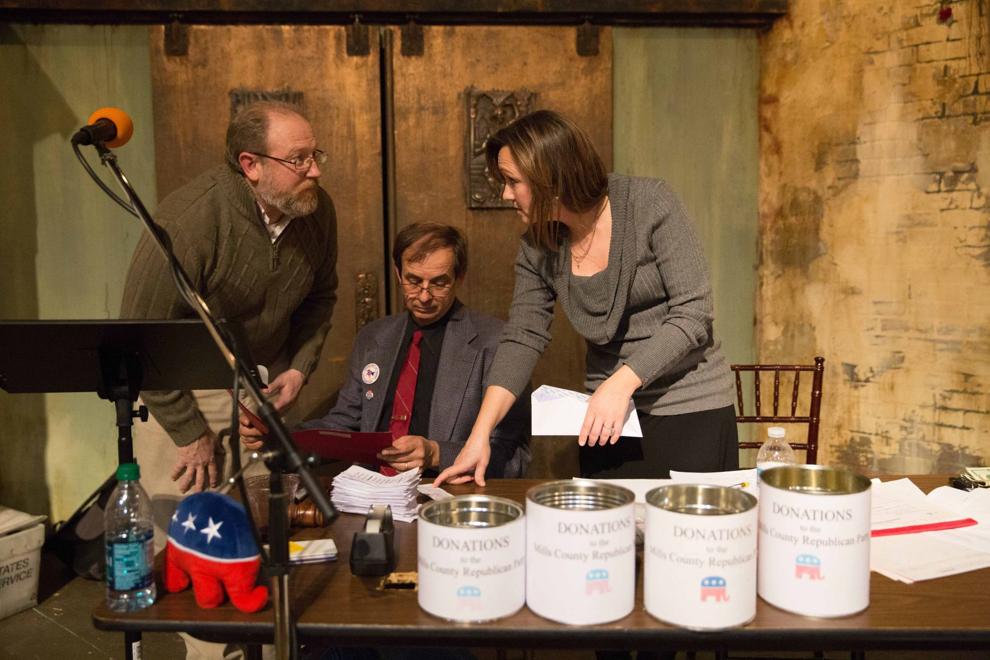 2016: Oak Township and St. Mary's Township GOP caucus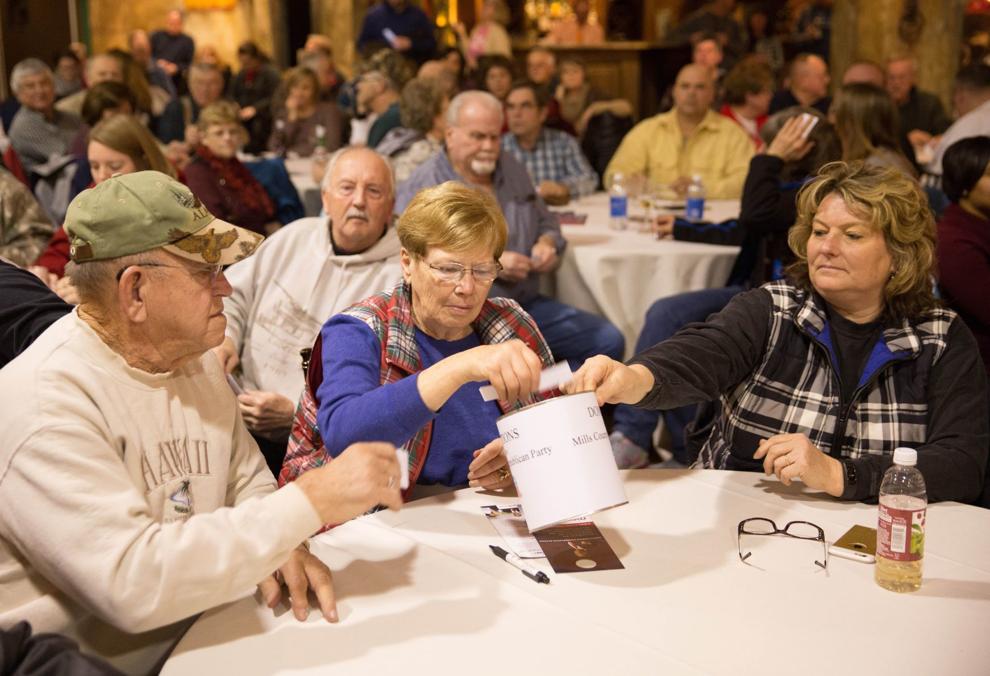 2016: Presidential candidate posters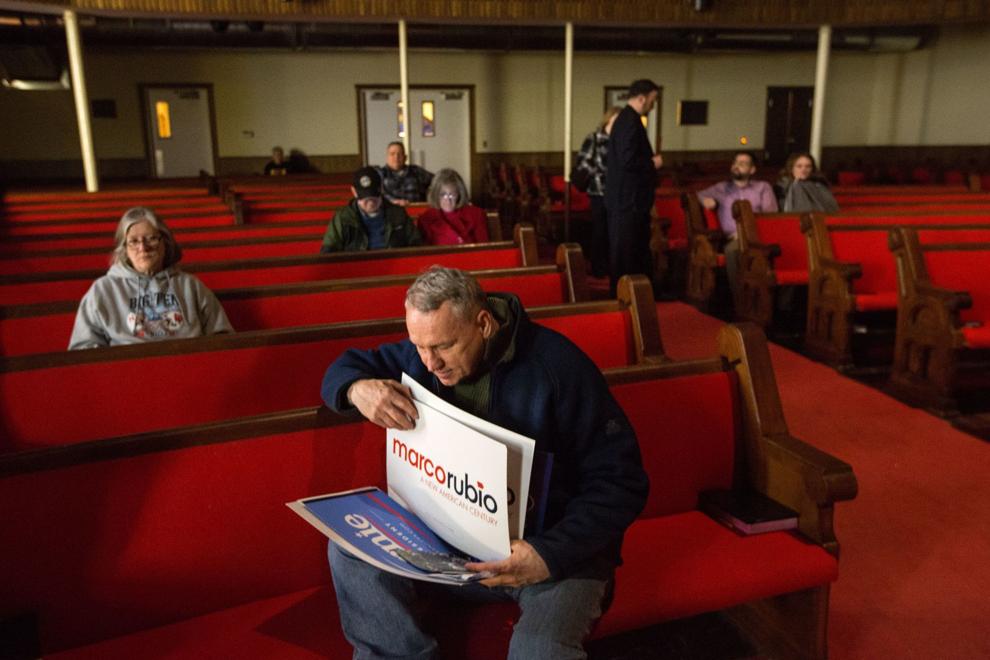 2012: Silver City caucus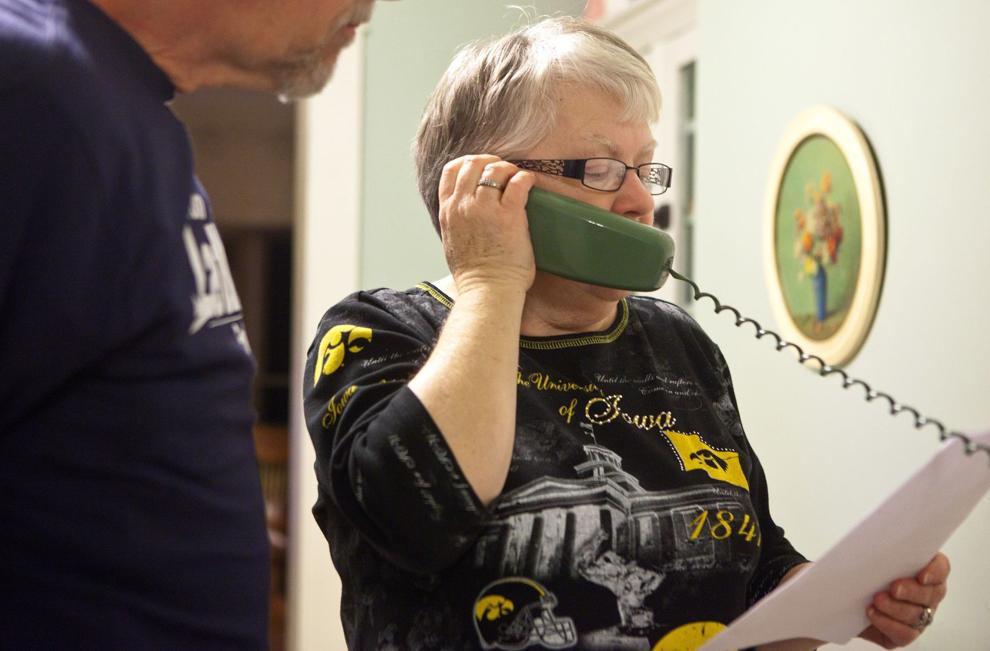 2012: Pledge of Allegiance at Silver City caucus
2008: Council Bluffs caucus site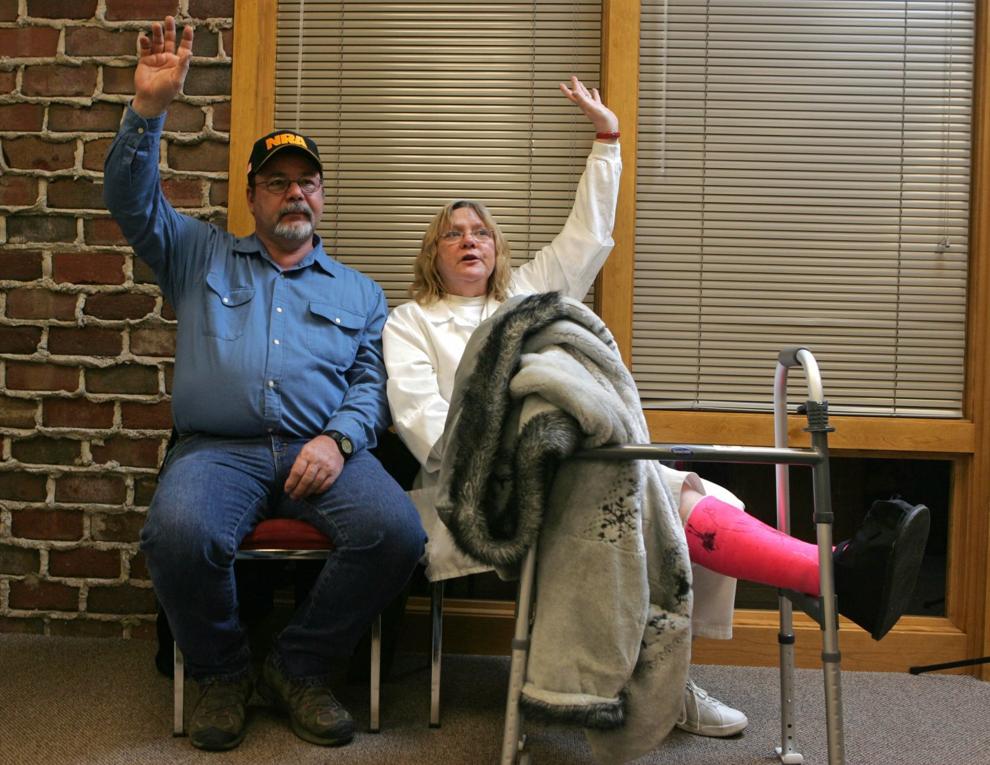 2008: Obama in Council Bluffs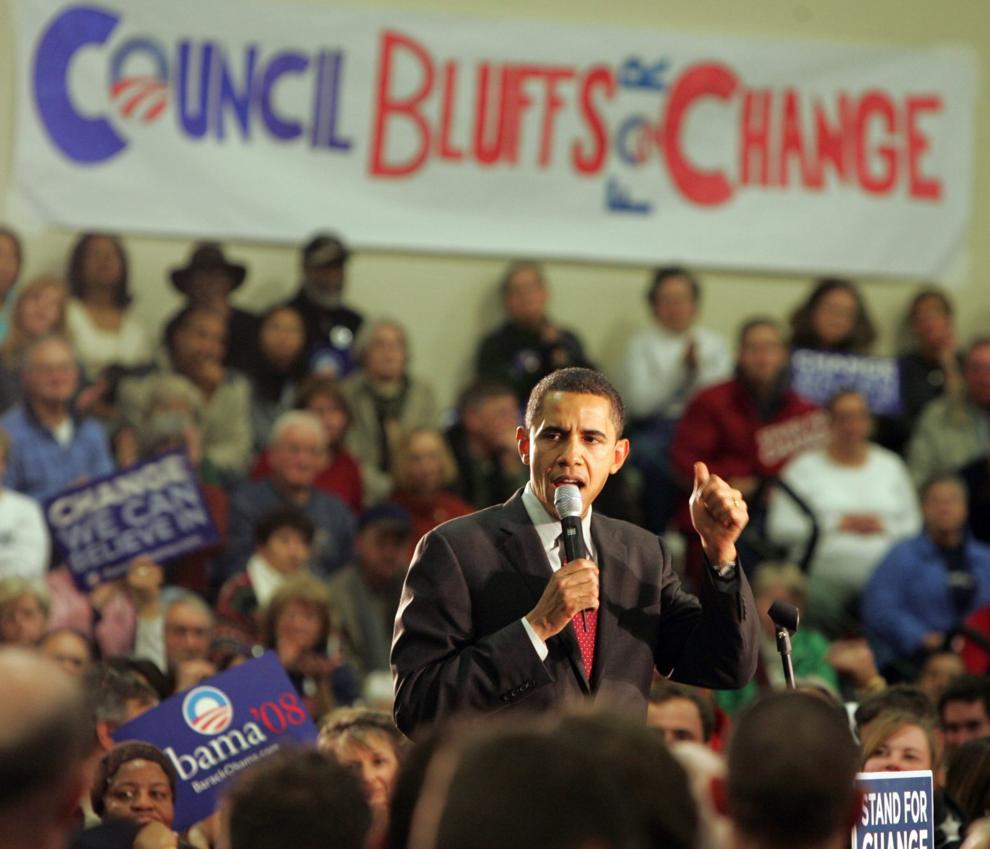 2004: Howard Dean campaign worker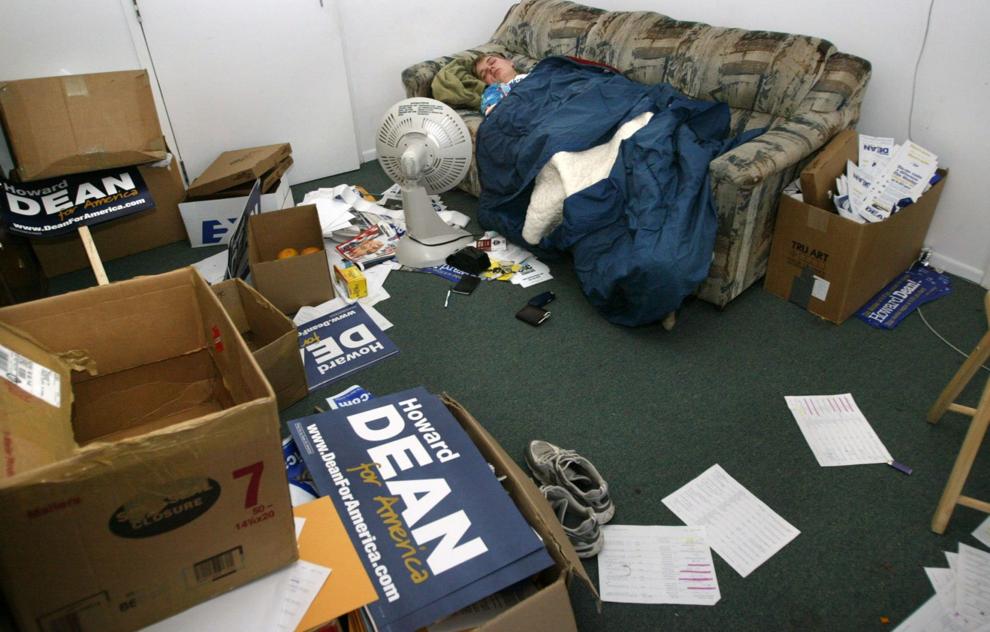 2004: Boomer Township caucus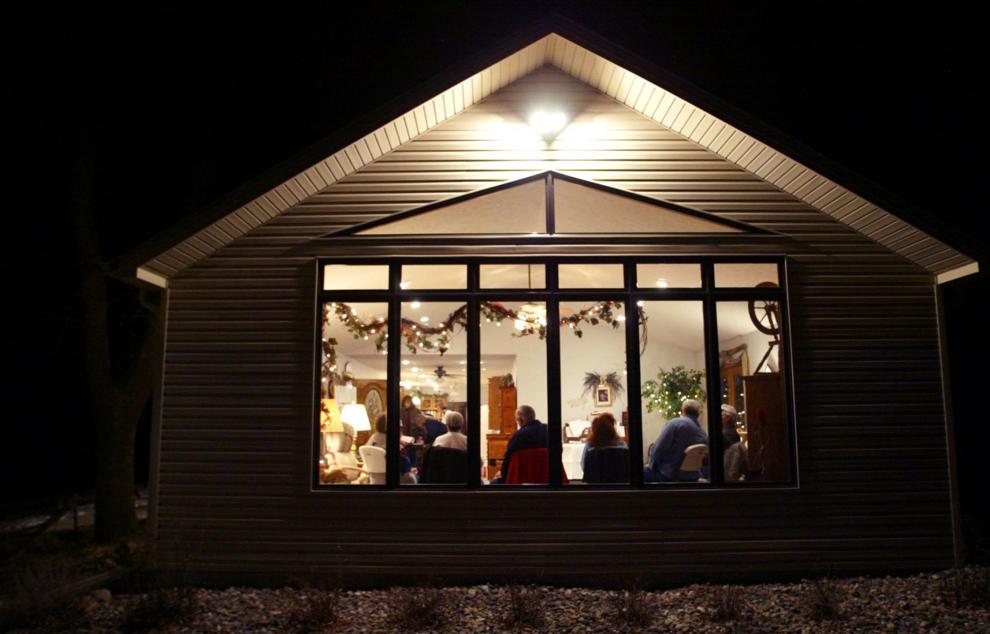 2000: A thumbs-up from George W. Bush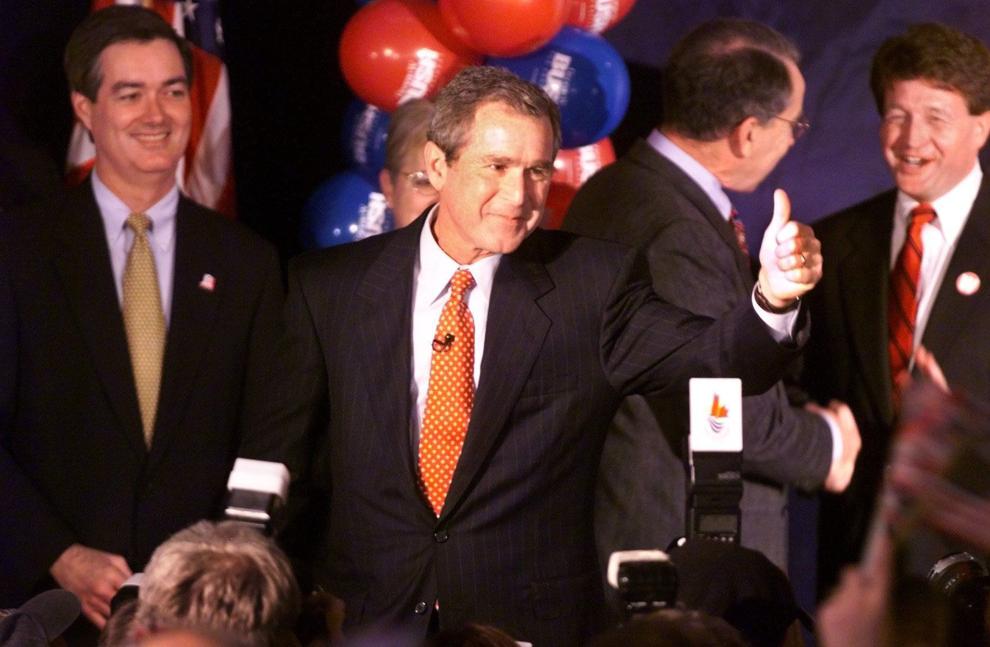 2000: Applause for Steve Forbes