More than 40 protesters crowded the sidewalks near 50th and Dodge Streets Wednesday to press Democratic Senate candidate Chris Janicek to get out of the race.
But Janicek said after the protests that he's not quitting.
Several protesters said they gathered near Janicek's Cupcake Omaha to show that Democrats are willing to ramp up the pressure.
Mechelle Sky Walker, 36, of Lincoln held a sign showing a cupcake with a line drawn through it. She said Democrats don't need their own Donald Trump. She called Janicek's text messages to a subordinate horrific.
"I want him to drop out," she said.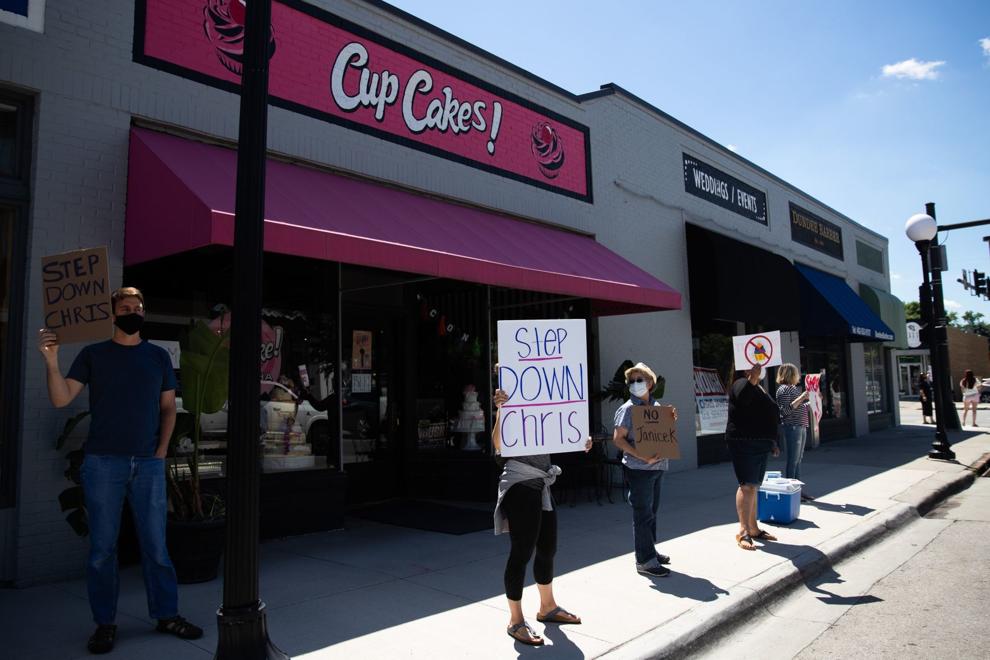 Janicek again on Wednesday apologized for sending the texts, in which he said Bitterman's co-workers needed to get her "laid" and raised the possibility of paying people to have sex with her.
He said he supports the protesters' right to deliver their message.
But, he said, he remains the party's best chance to beat Republican Sen. Ben Sasse in the general election. State Democratic Party leaders want to remove Janicek's name from the ballot and replace him with the third-place finisher from the May primary, Alisha Shelton.
Shelton, an Omaha mental health practitioner, can't run if Janicek stays in the race because of a state law that prevents people who ran and lost in the party primary from filing to run as a write-in candidate.
The primary's second-place finisher, Angie Philips, helped organize Wednesday's demonstration. She said she backs Shelton's bid because Democrats, especially women, deserve better than Janicek or Sasse.
"This, not Chris, is what the Democratic Party stands for: justice and equality," Philips said. "This is the heart of the Democratic Party, and Chris is holding the party hostage."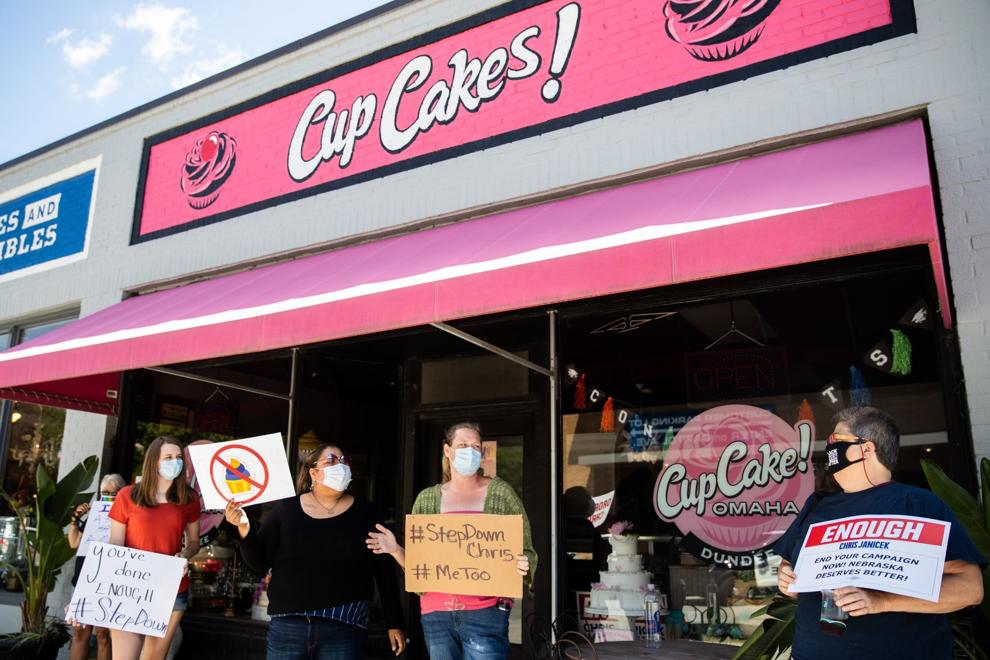 Protesters Deb Manning, 54, and Scott Williams, 38, said that since the damage to Janicek's reputation hasn't been enough to get him to exit the race, he also may need to feel financial pressure. Manning called for a boycott of the Omaha baker's business.
"The fact is money talks," she said. "Had he withdrawn from the race when he was quietly asked, he could have avoided this. But he has chosen to stay."
Janicek said his business actually has been buoyed by people who support him, despite a week of controversy over his candidacy.
One of those supporters, a friend, showed up Wednesday to buy cupcakes and found the shop temporarily closed during the protest, which started about 11:30 a.m. and ended just after 1 p.m.
A handful of protesters returned to the corner around rush hour.
One entered the cupcake shop, which had reopened, and spoke with Janicek. The shop closed for the day soon after.
Steve Gunther, 50, of Omaha, said he's known Janicek a long time. He noted that Janicek donates money to the Nebraska AIDS Project and makes sure his day-old cupcakes are delivered to a local women's shelter. Gunther said he'd let his daughter work for Janicek.
"It was a really bad joke that hurt someone and he apologized," he said. "If we want to get stuff done, we have to get to the point where we can forgive someone and move on."
For Democrats to replace Janicek on the general election ballot, he would have to quit the race by Sept. 1.
---
Our best staff images from June 2020
Look back at our best staff photos from June 2020
Scurlock Vigil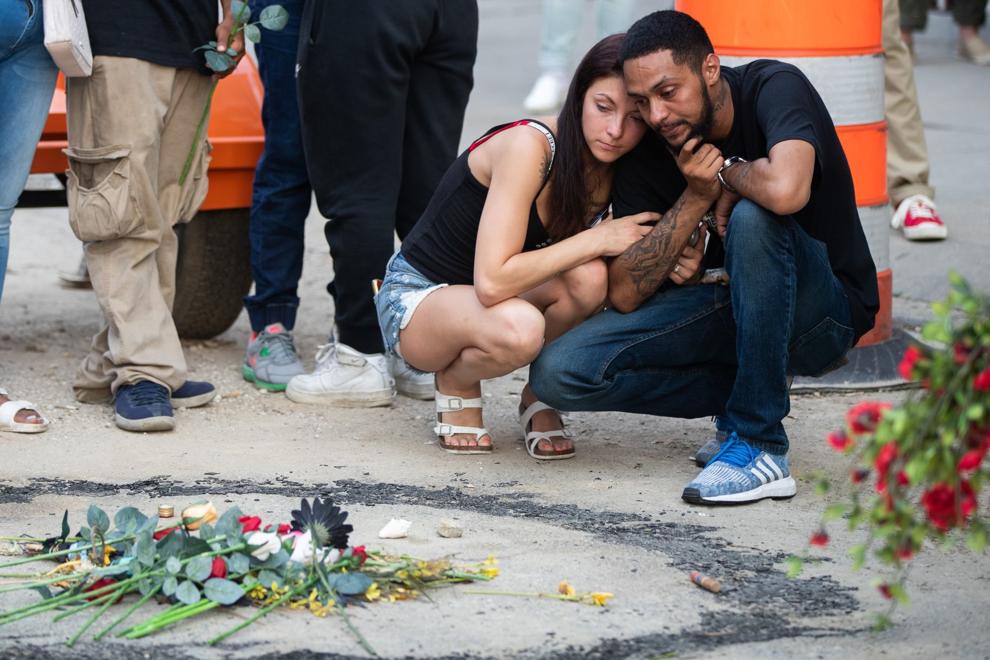 Scurlock Vigil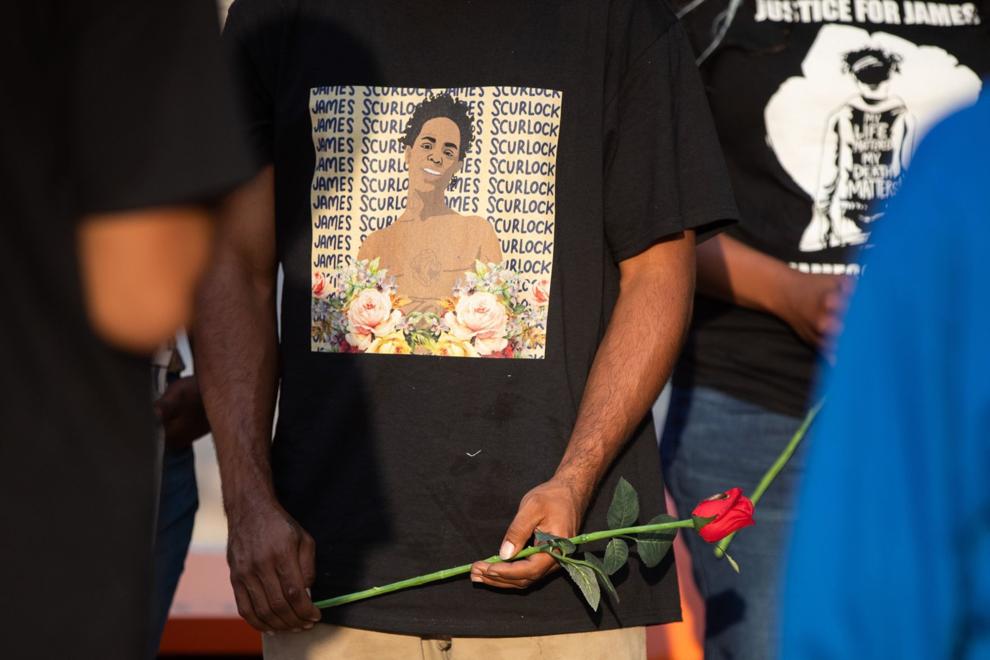 Cleanup
Flowers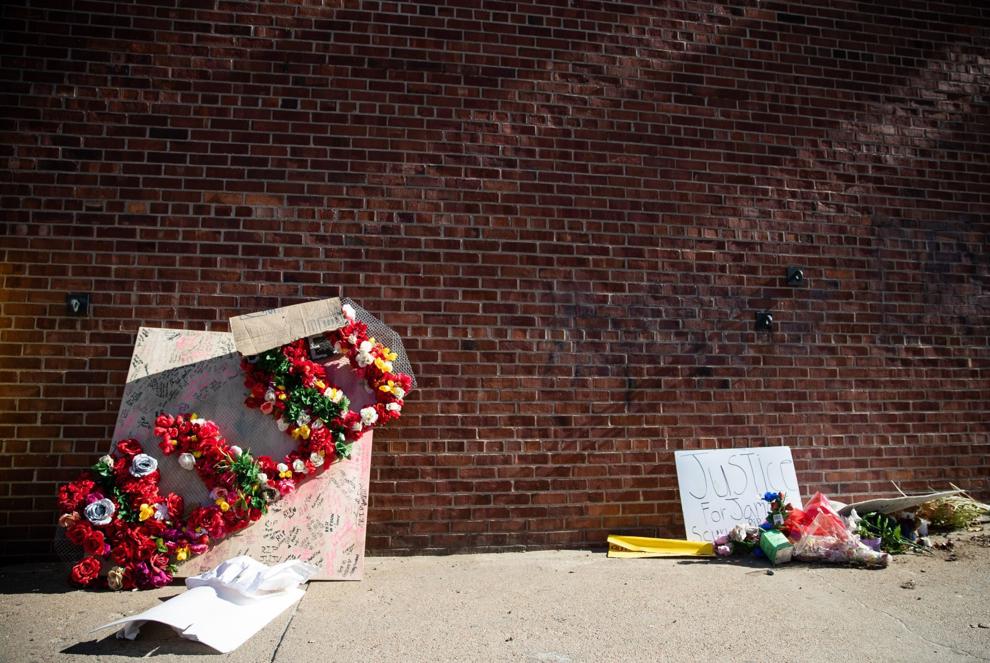 Catching Air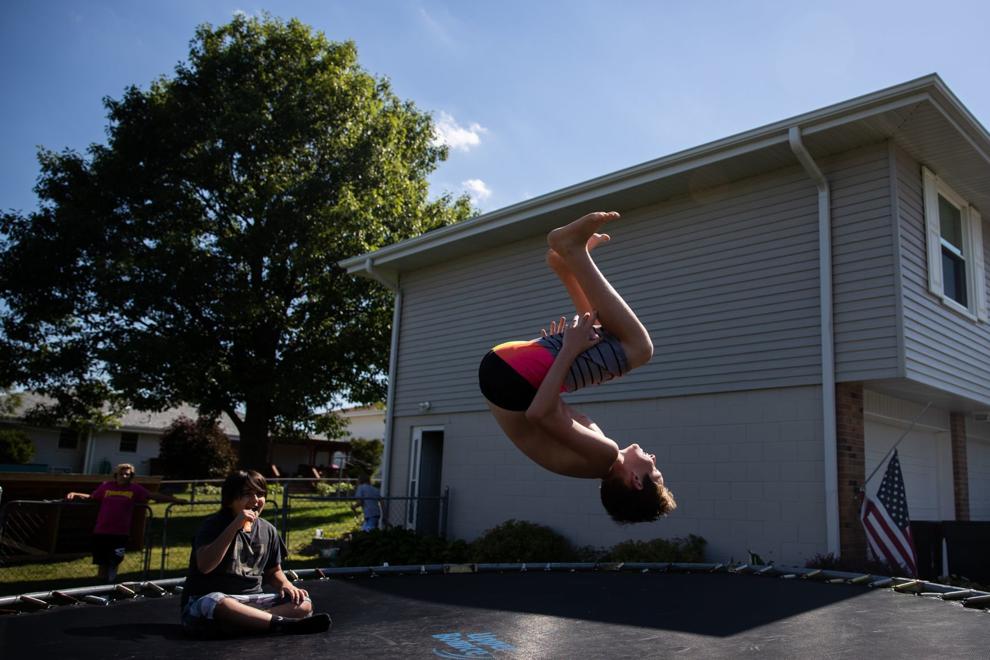 Protest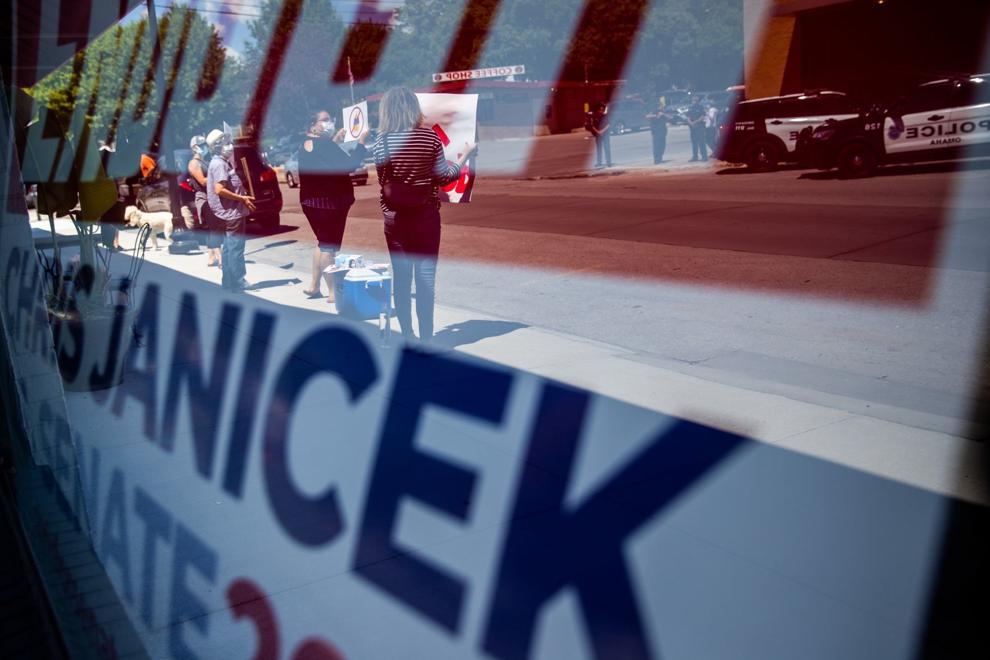 Baseball is back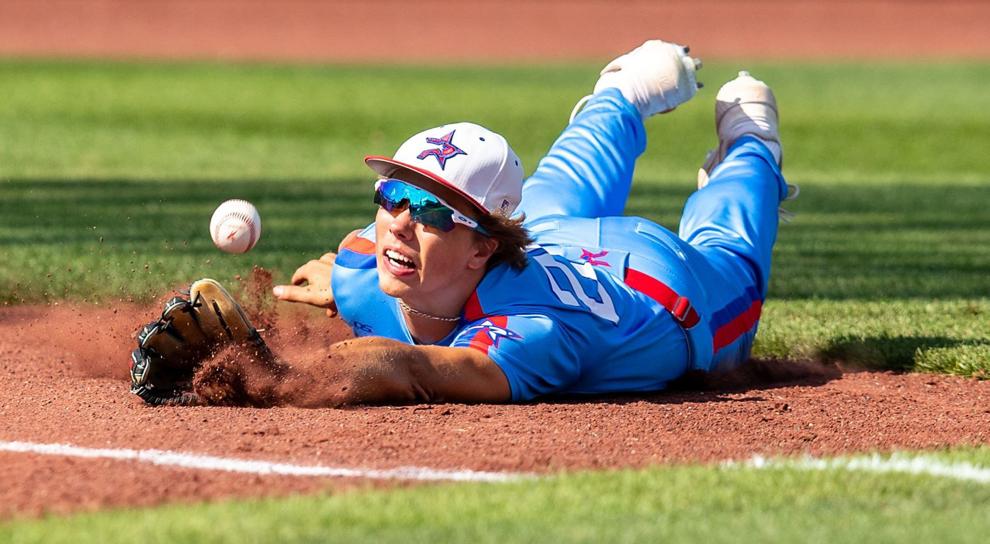 Juneteenth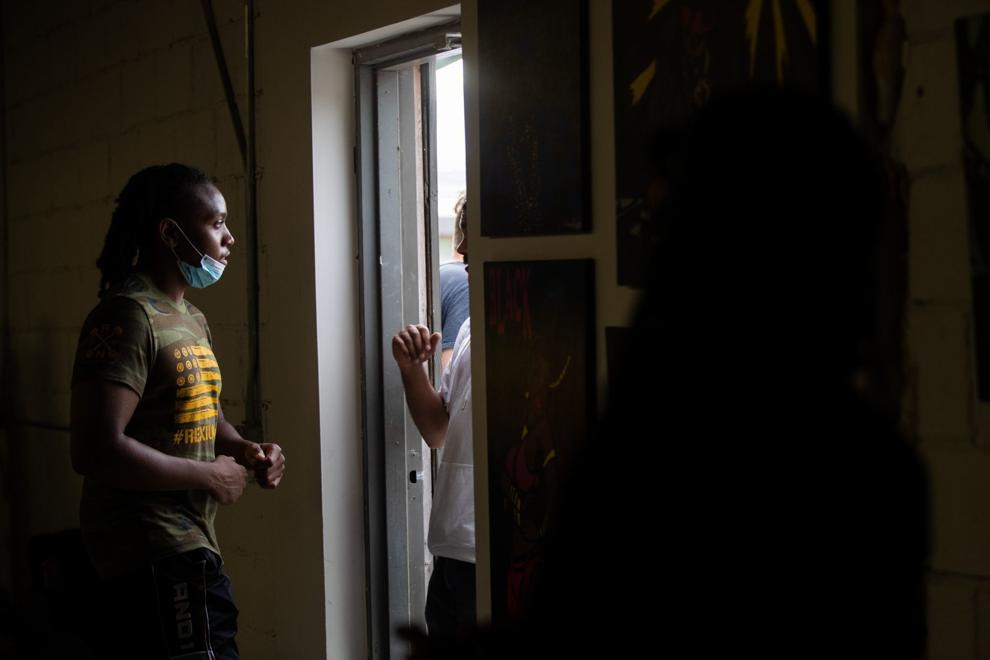 Juneteenth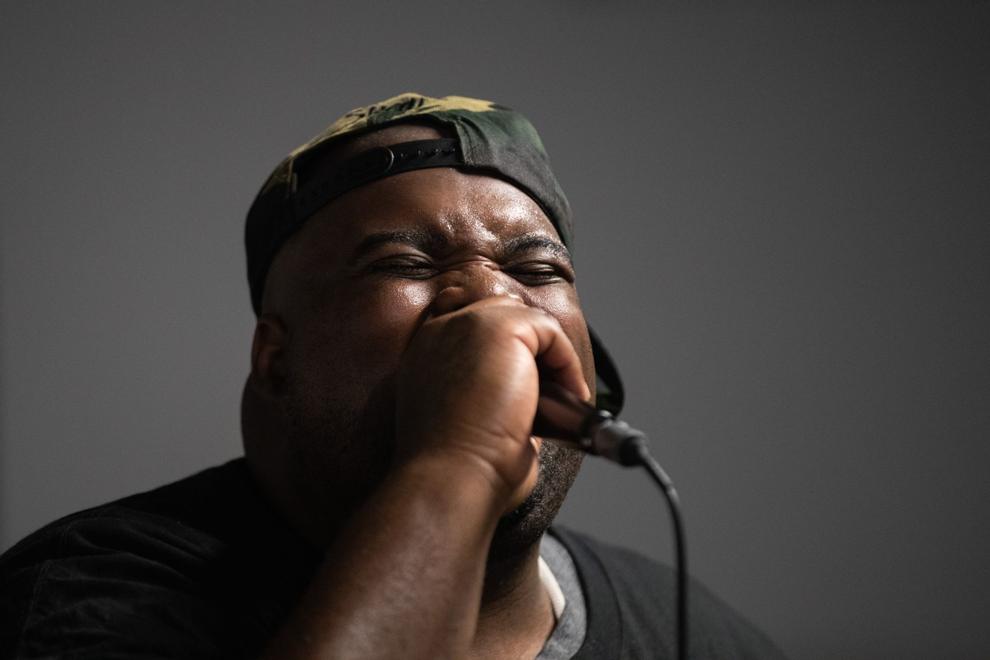 Juneteenth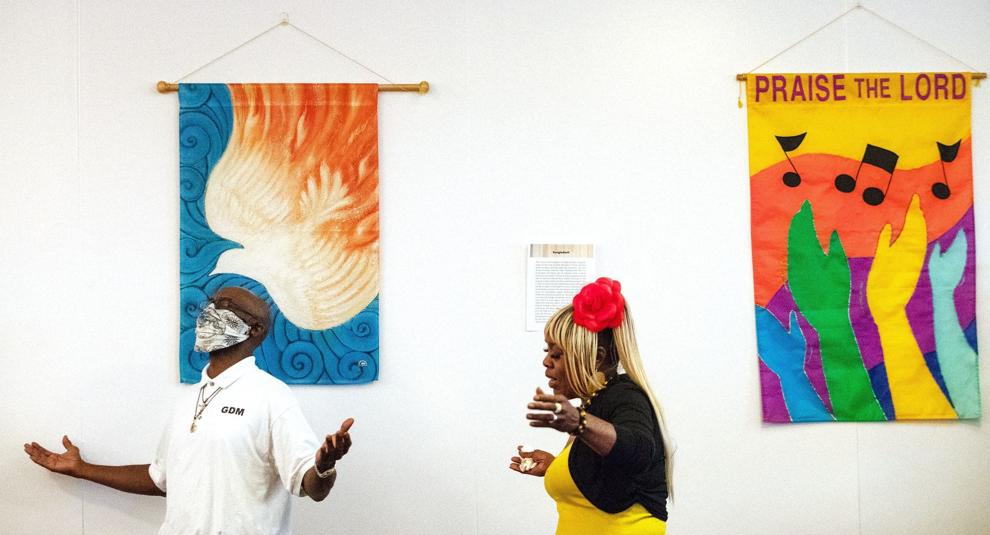 Ball Hawk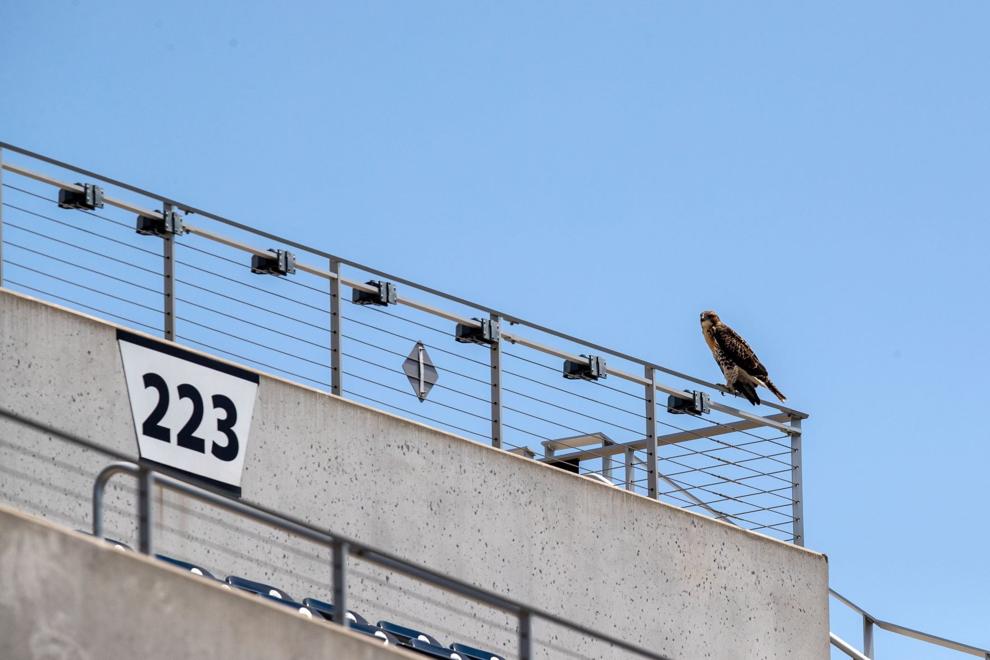 Hello Teddy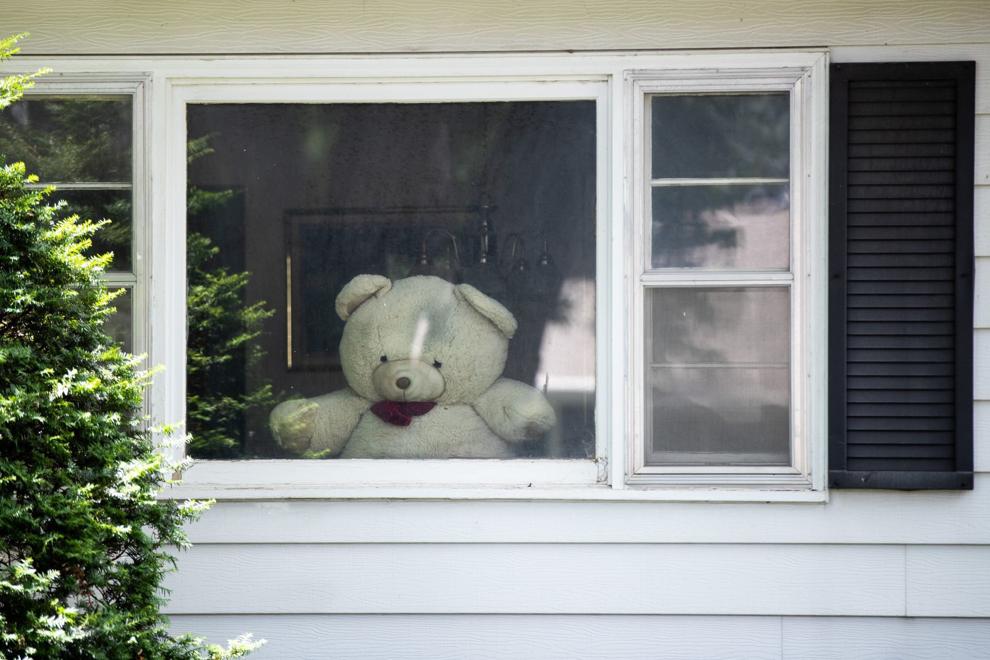 CWS Silent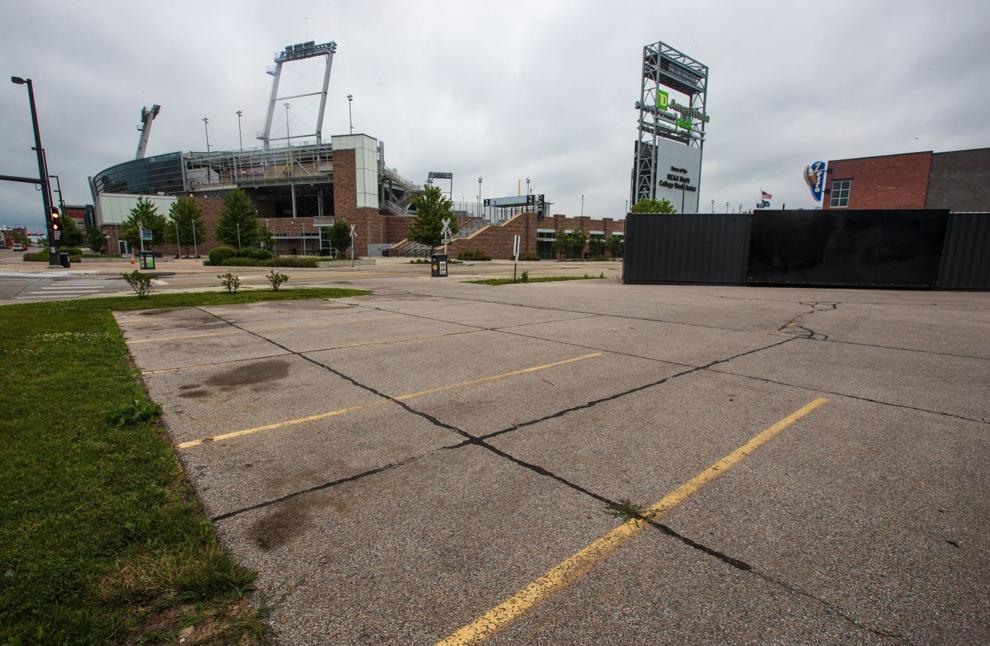 Lake Walk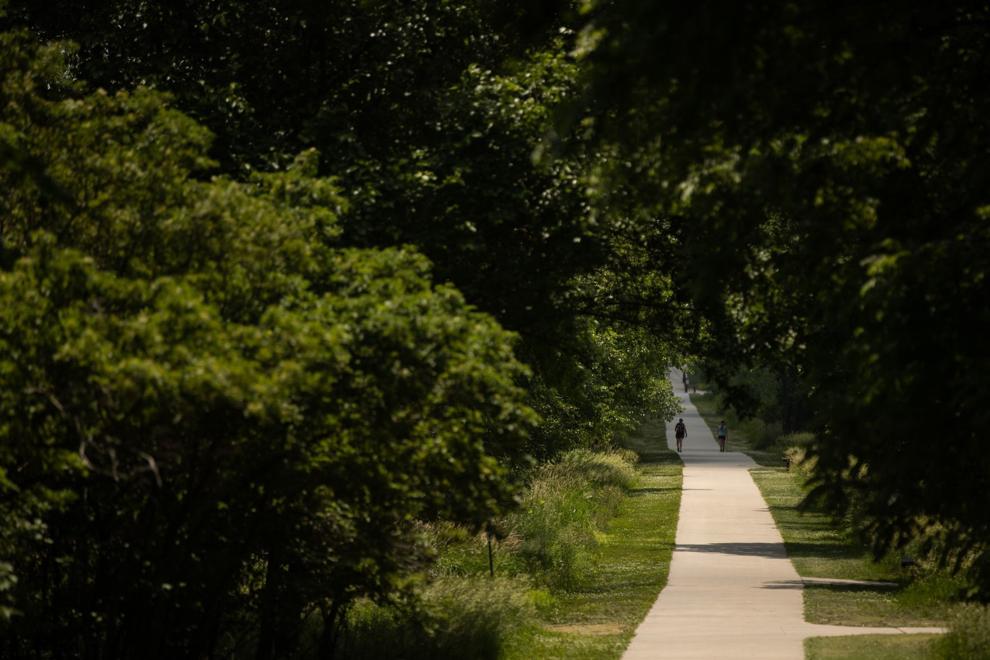 Sun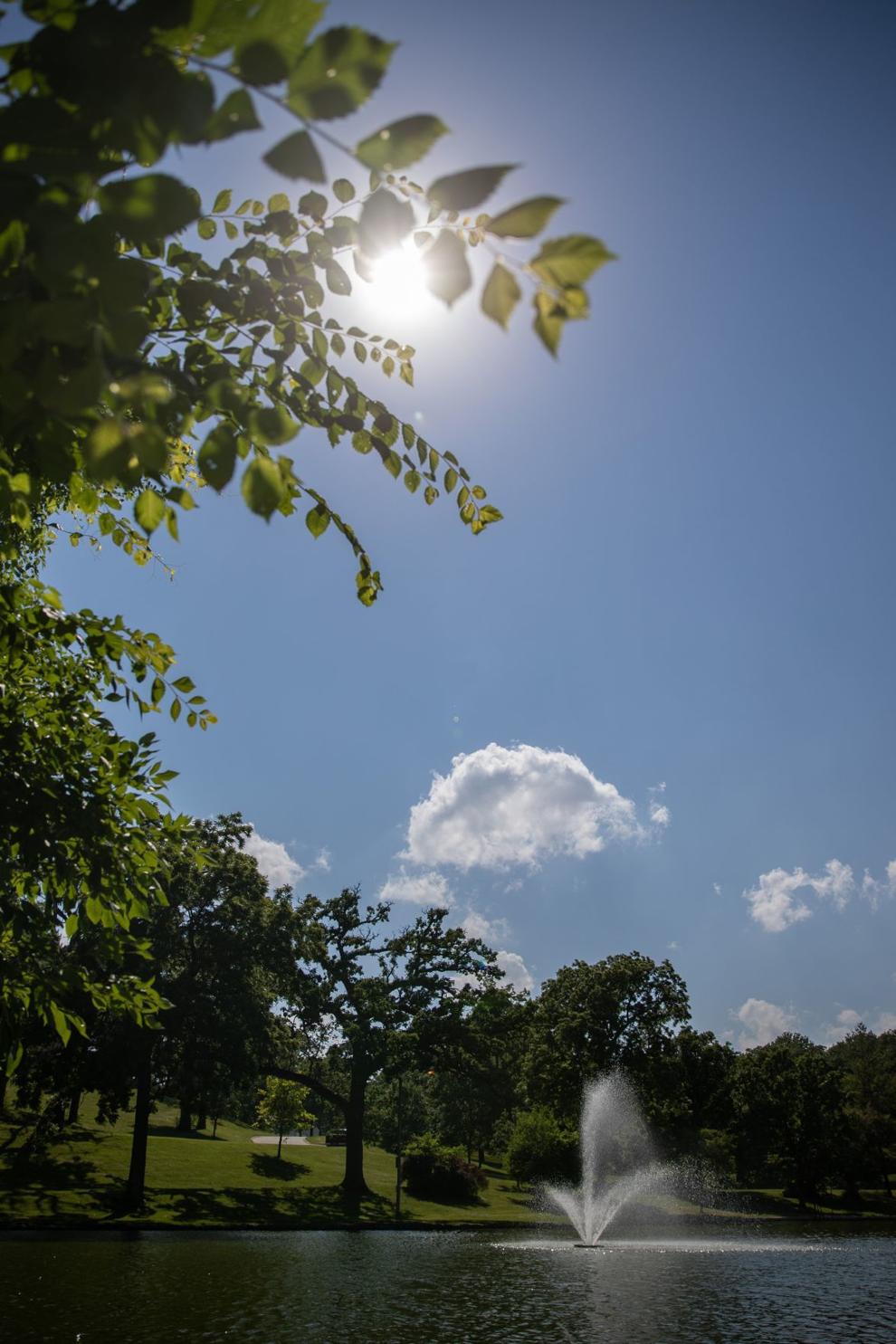 Remember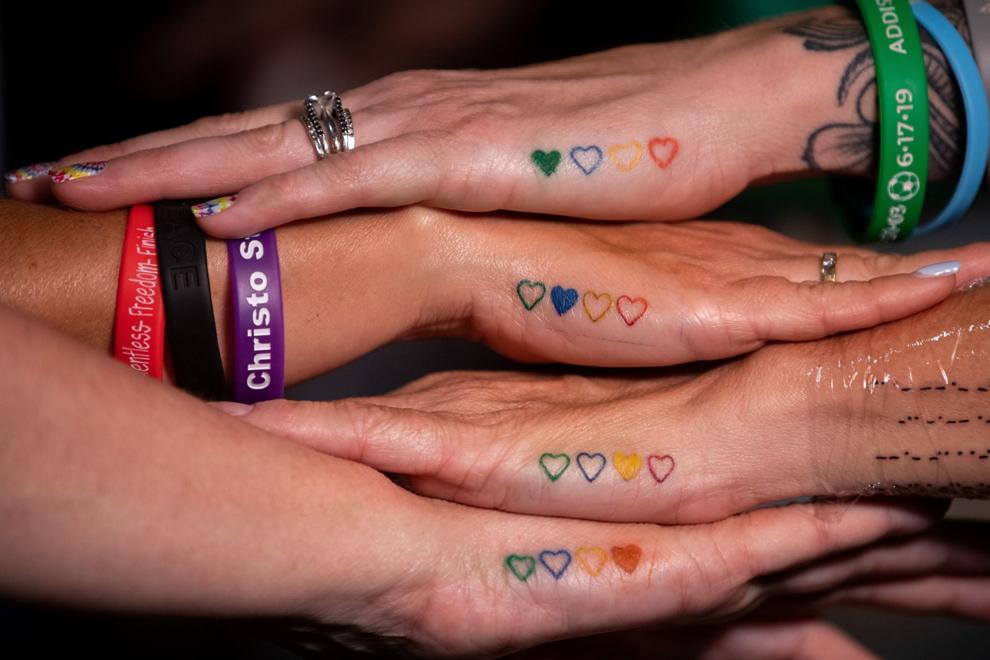 New Paint
You will not beat Nebraska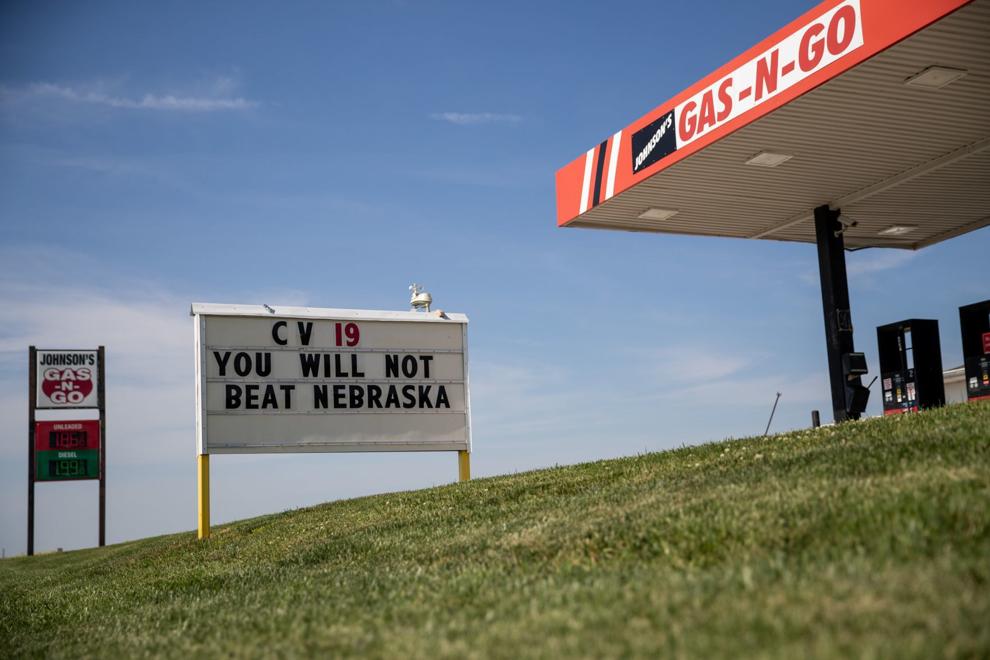 LGBTQA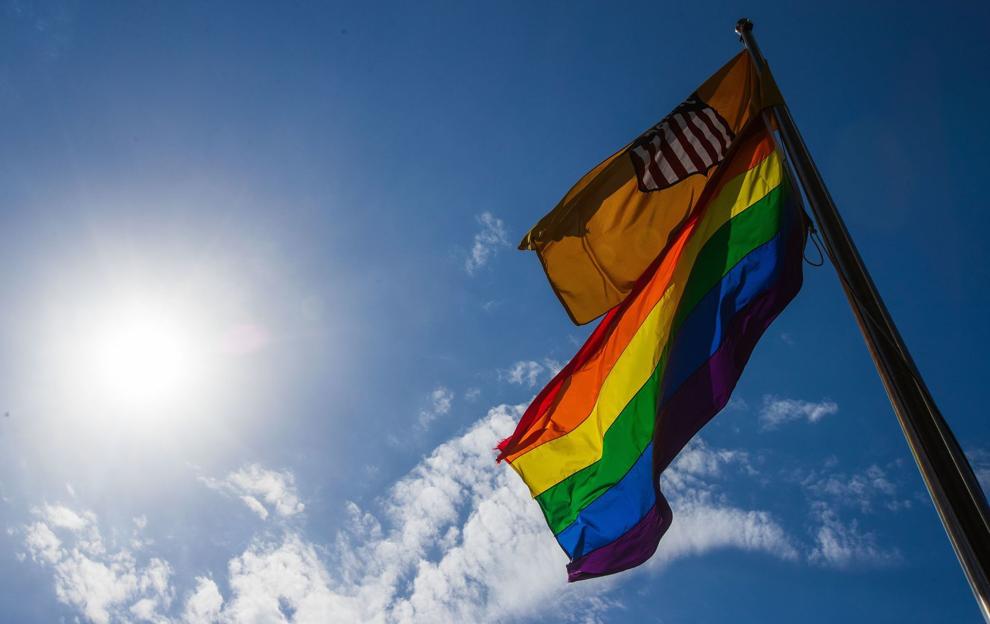 Black Lives Matter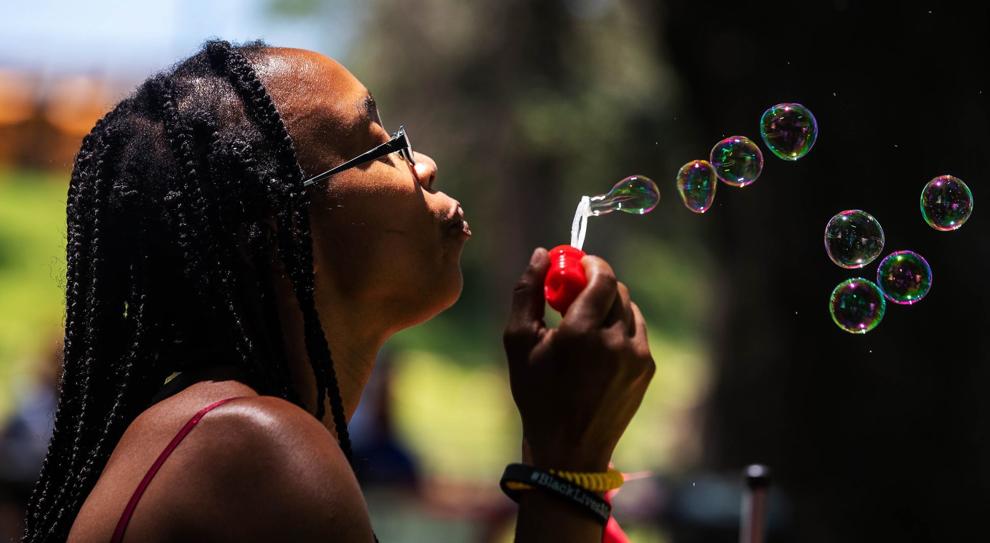 Miss you CWS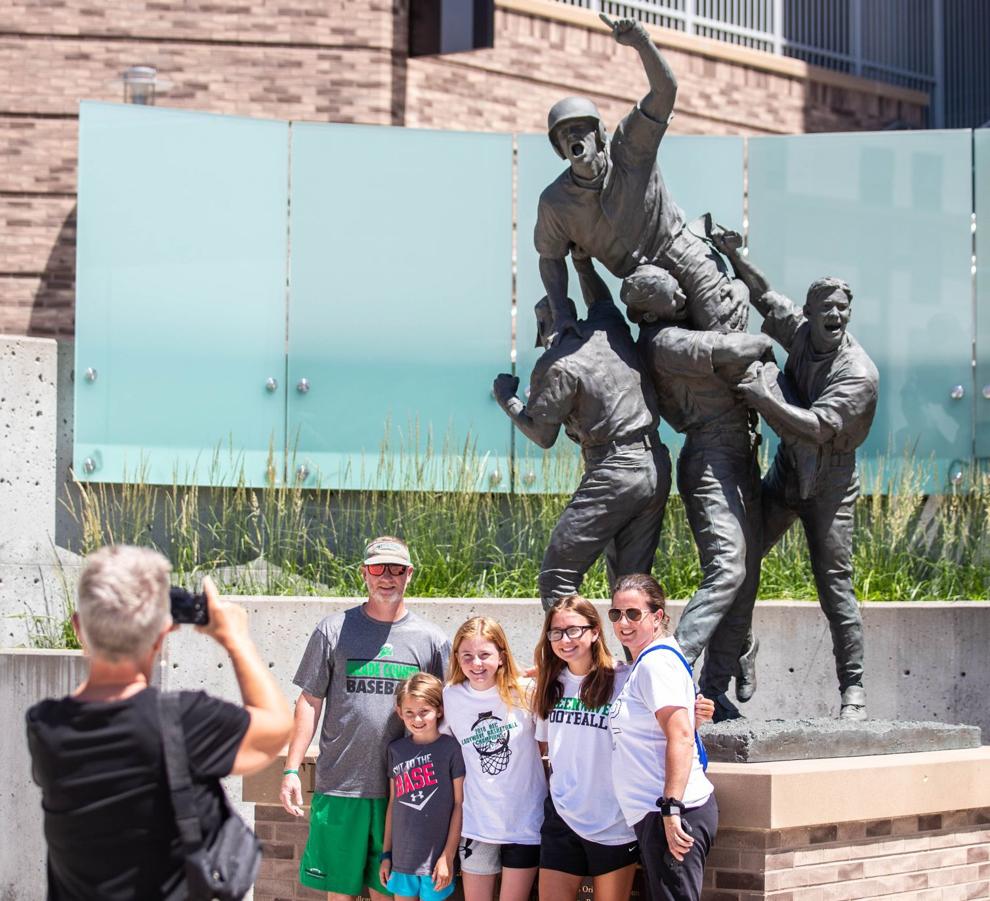 Rally
Protest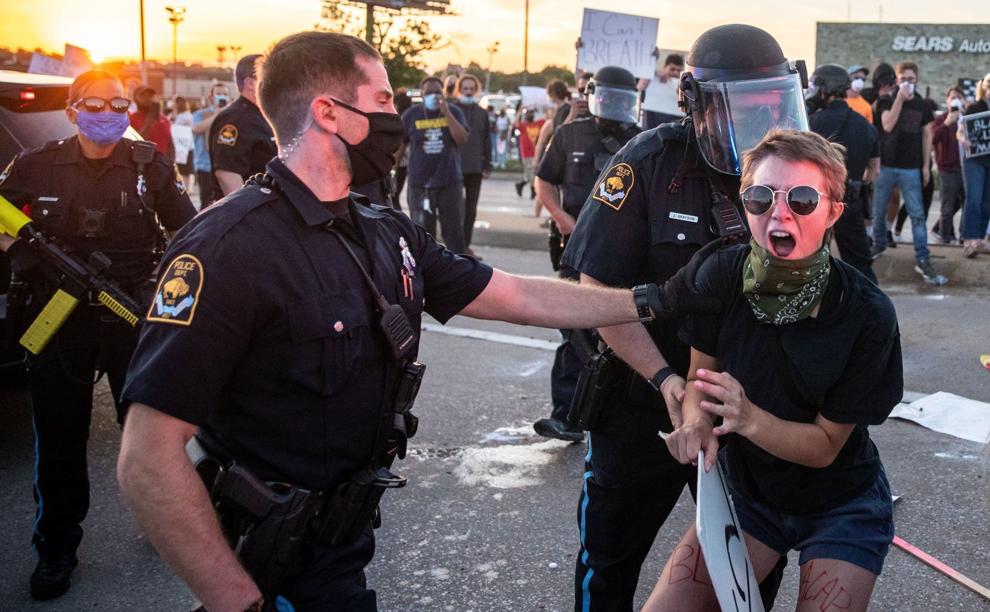 Hug
Rally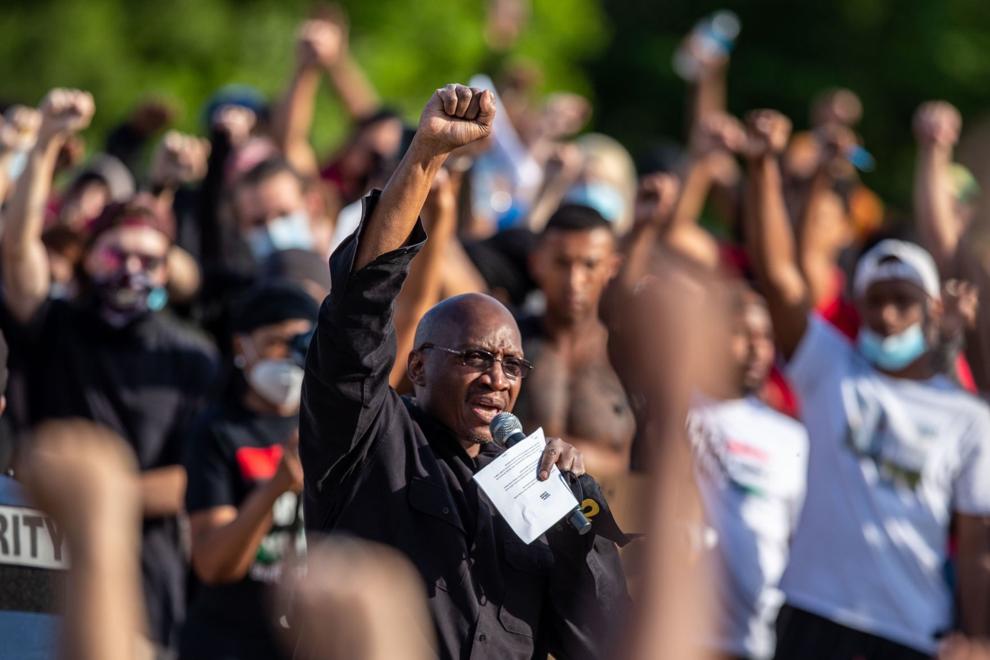 Fire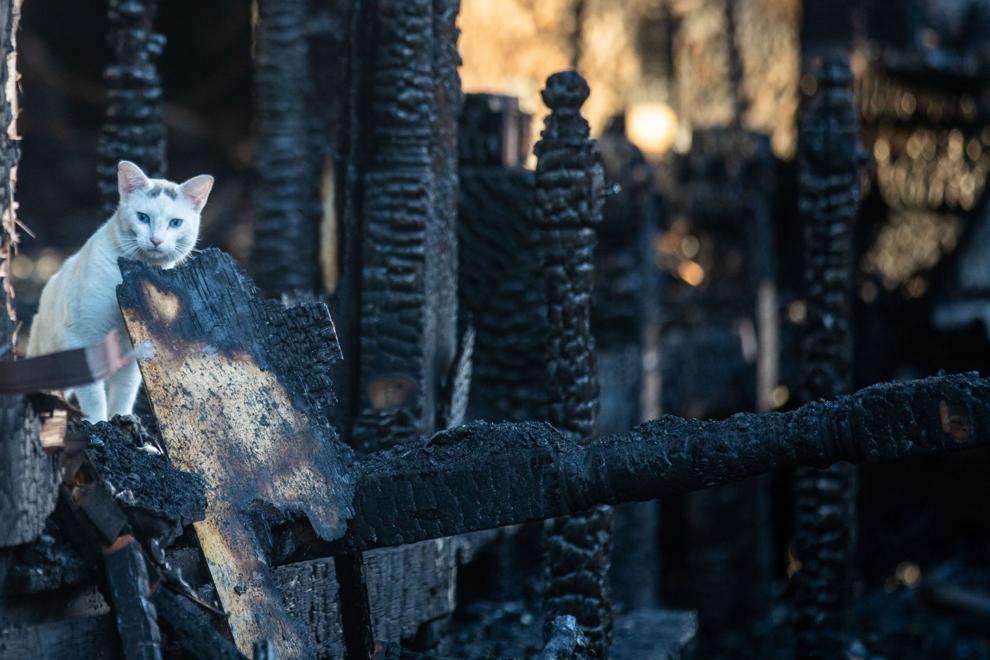 Police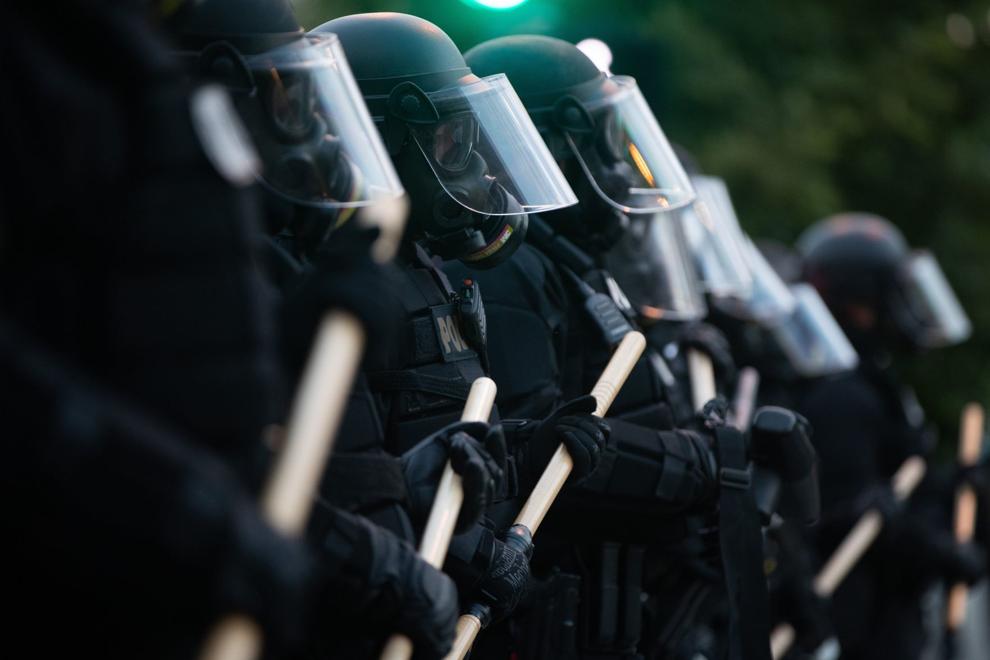 Protest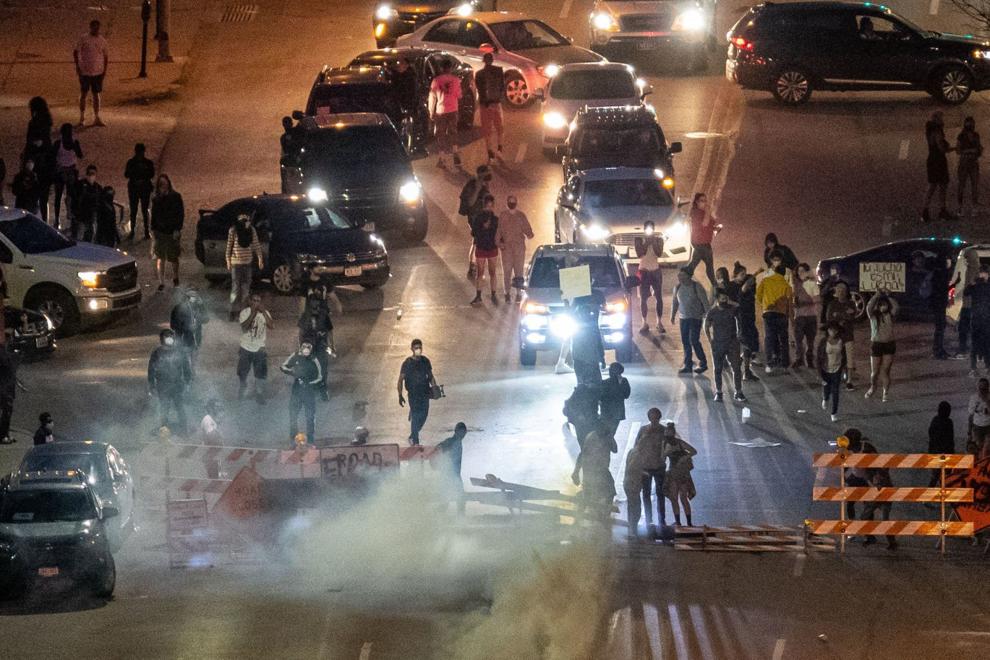 Protest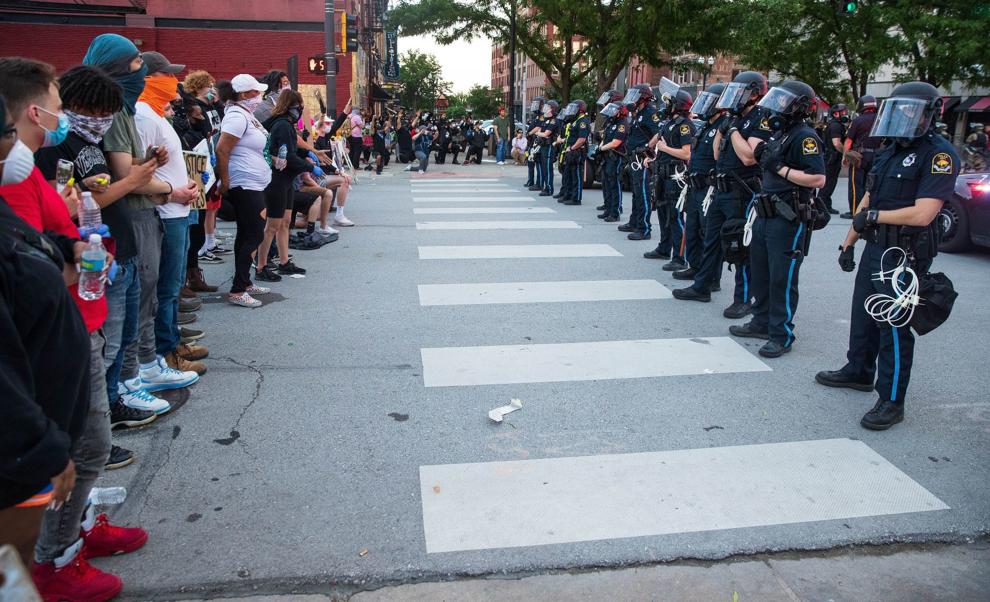 Protester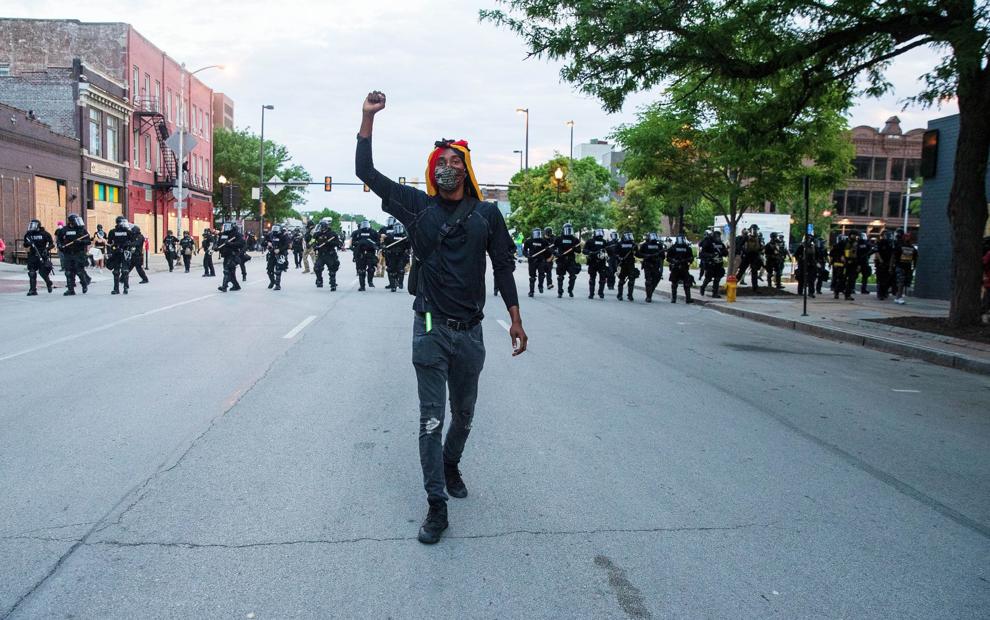 Protest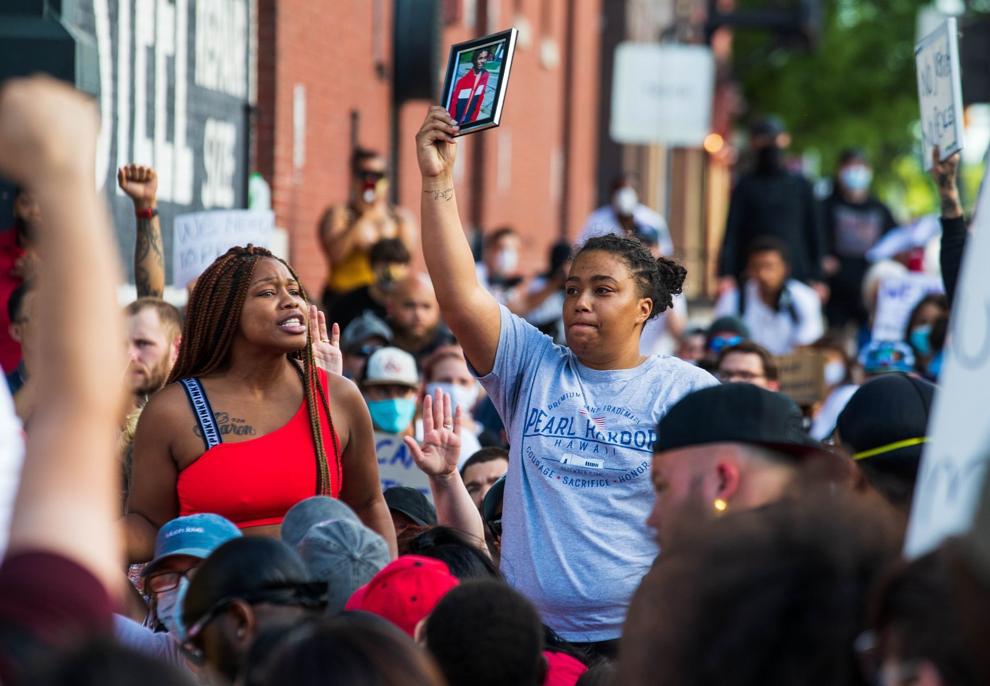 Police
Tear Gas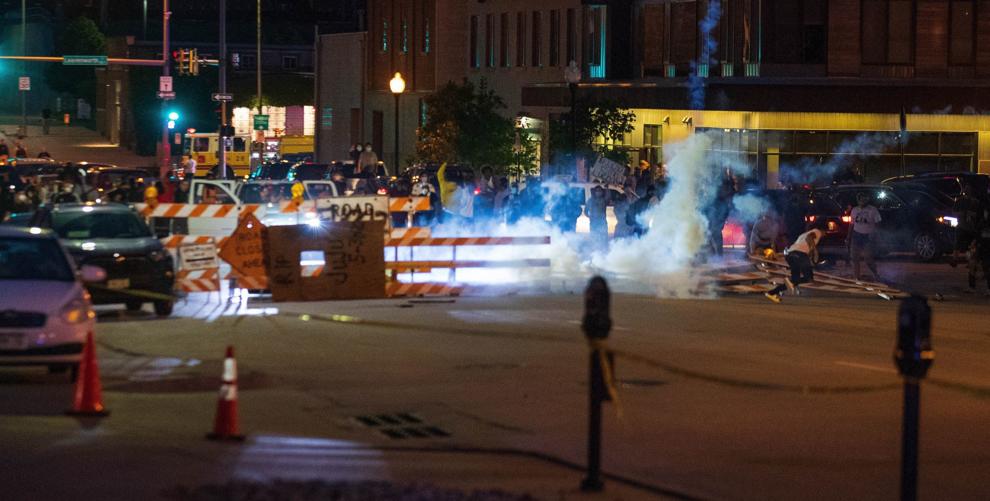 Police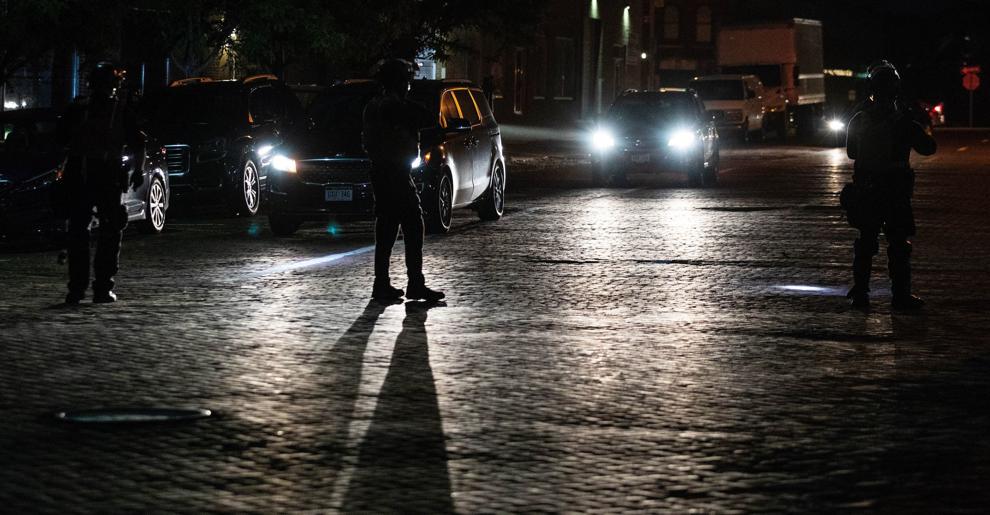 Protests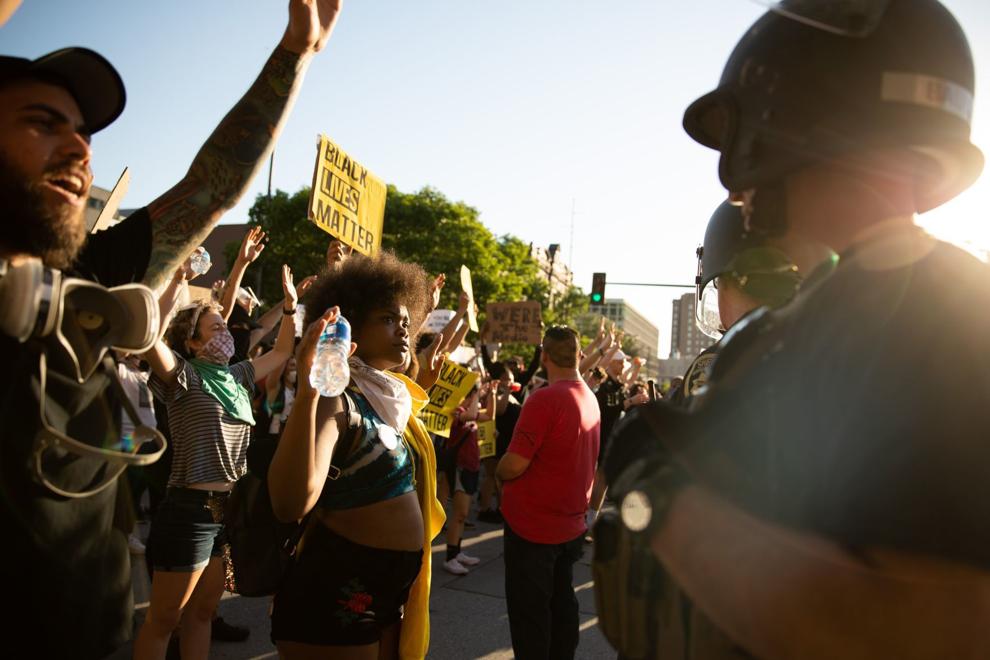 March
Protests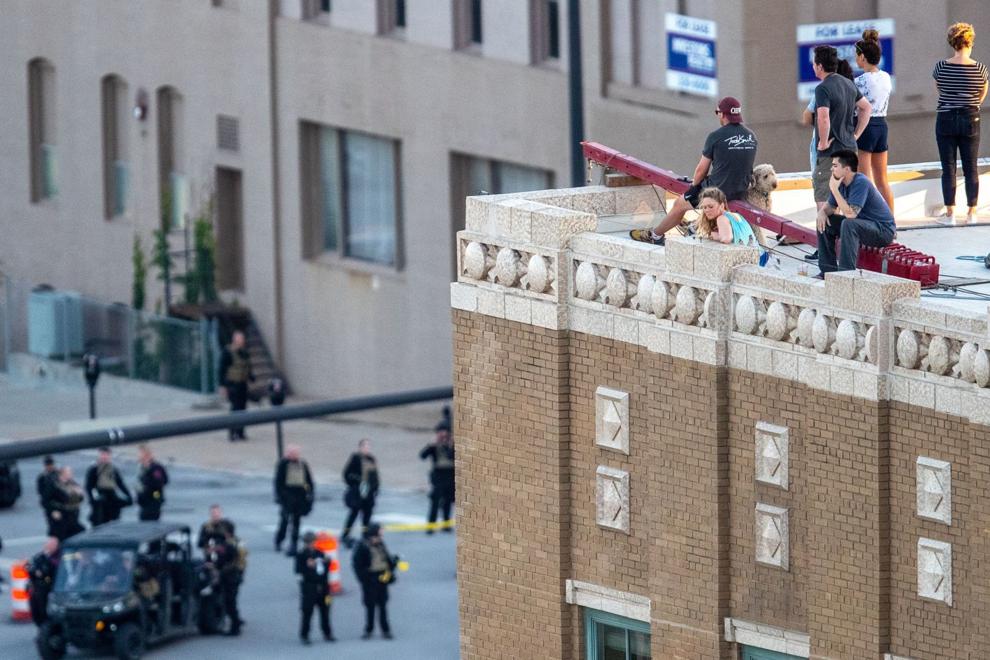 Flower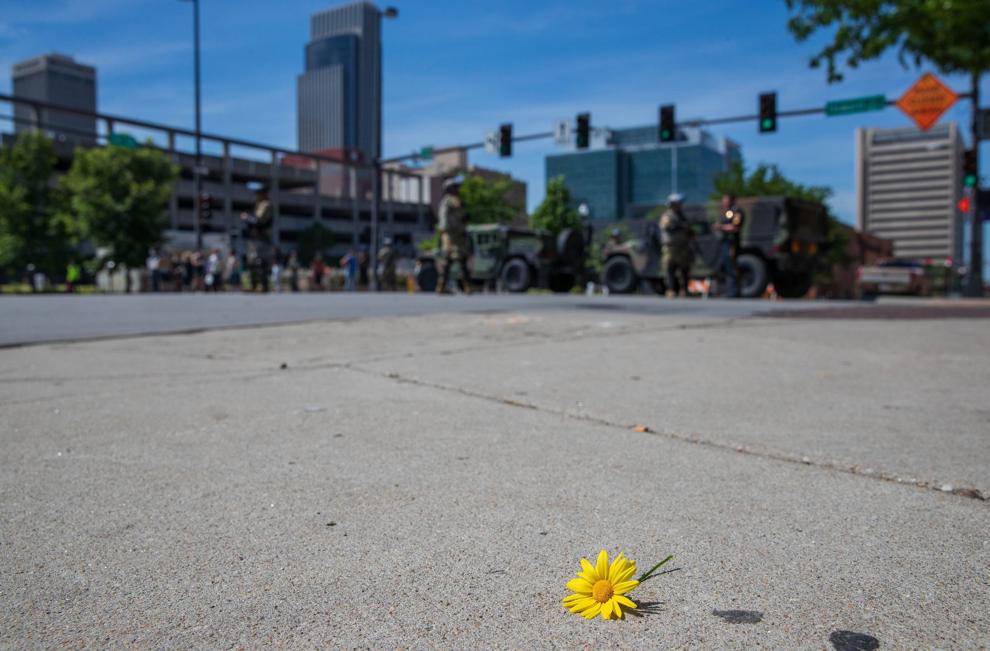 Protests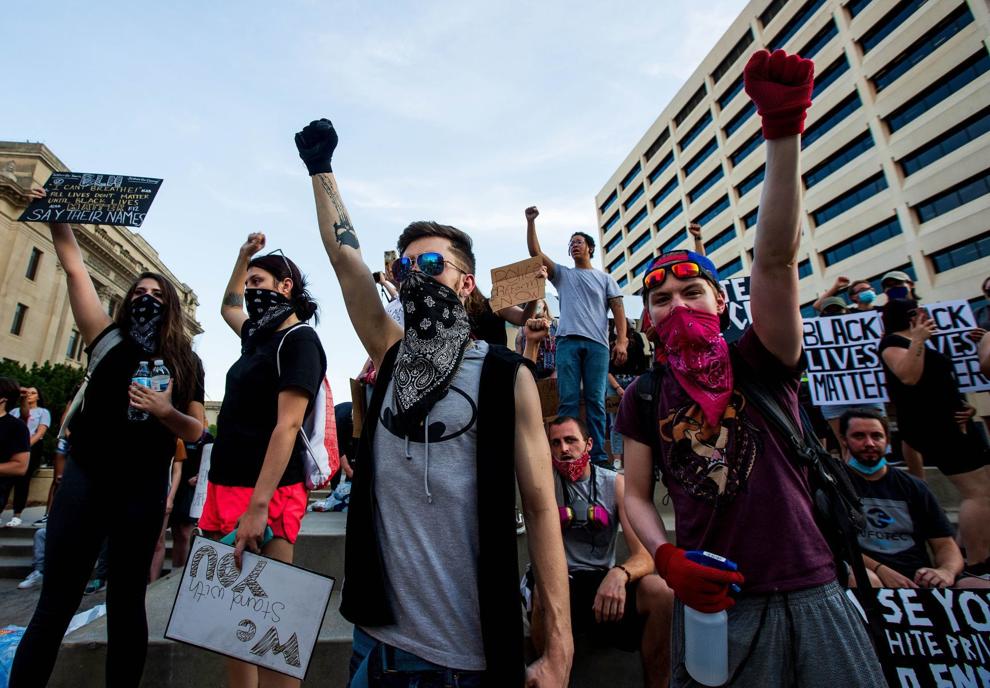 Flowers
Protester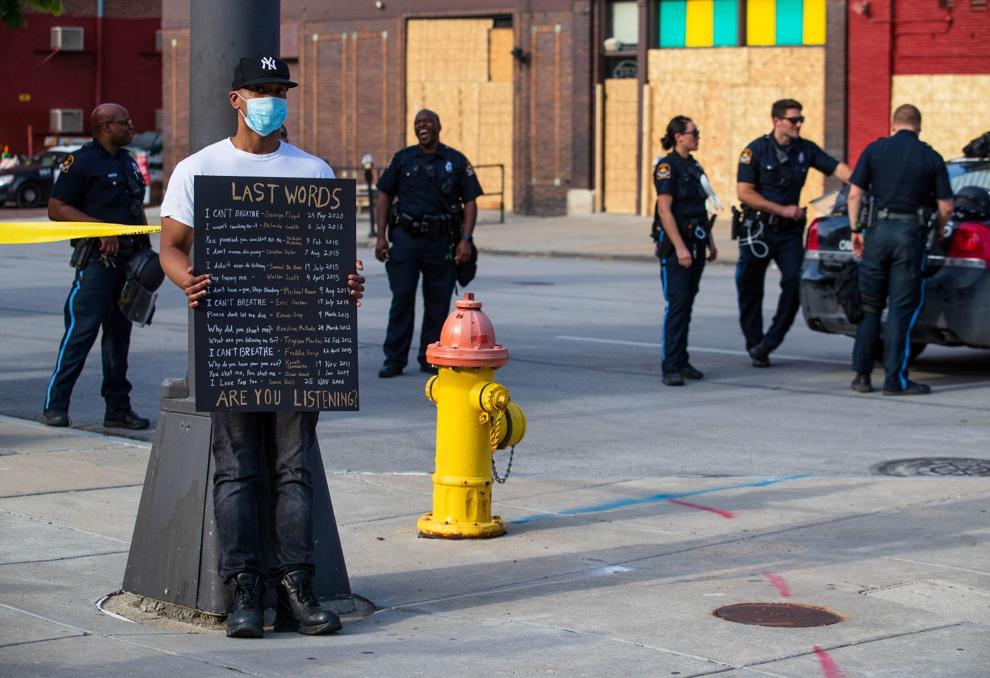 Protests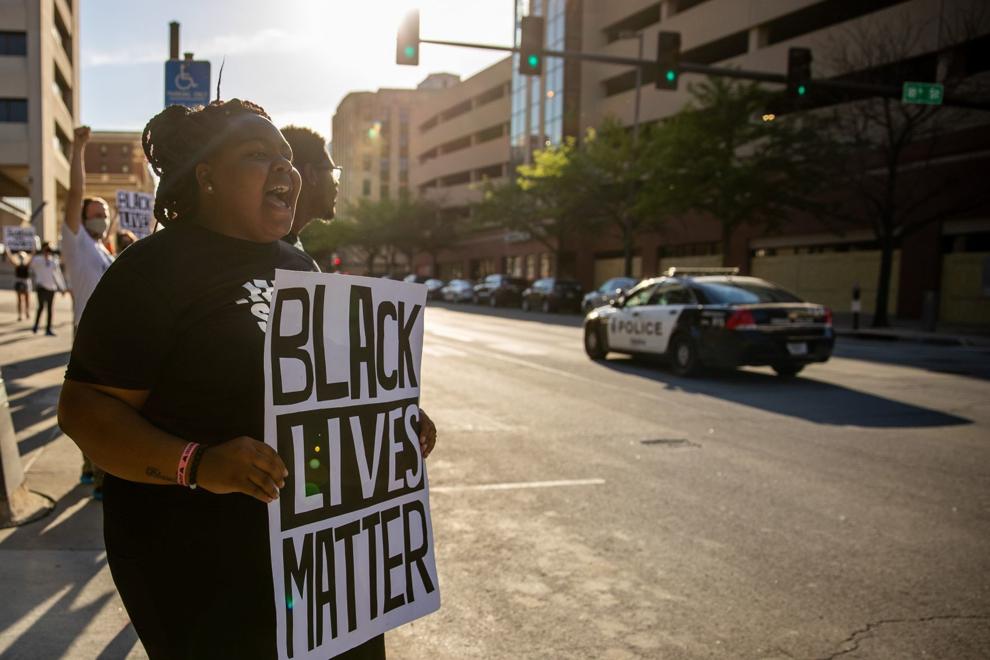 Sen. Ernie Chambers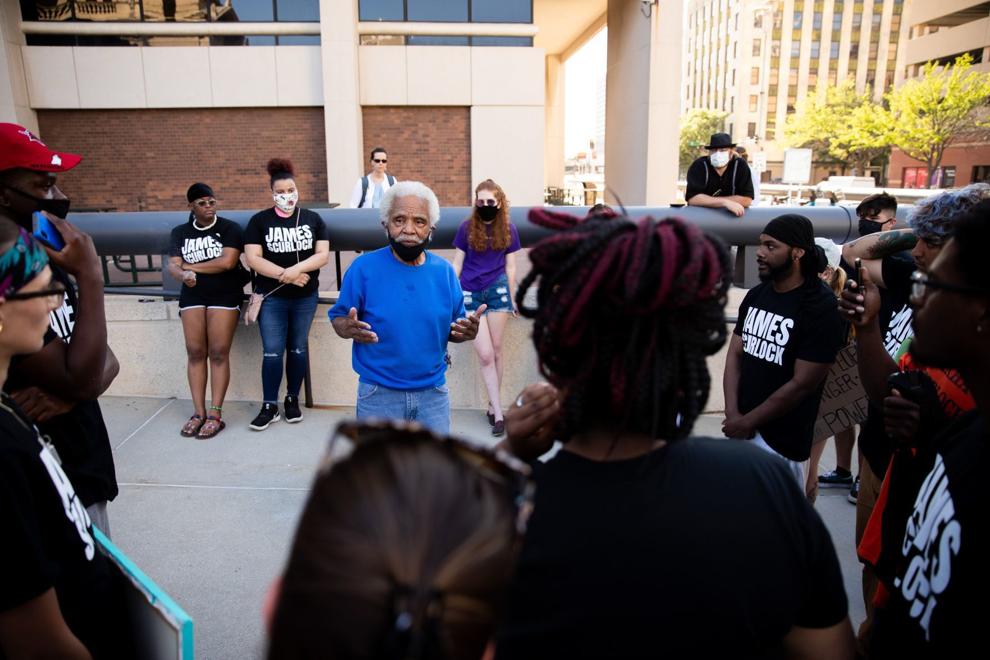 March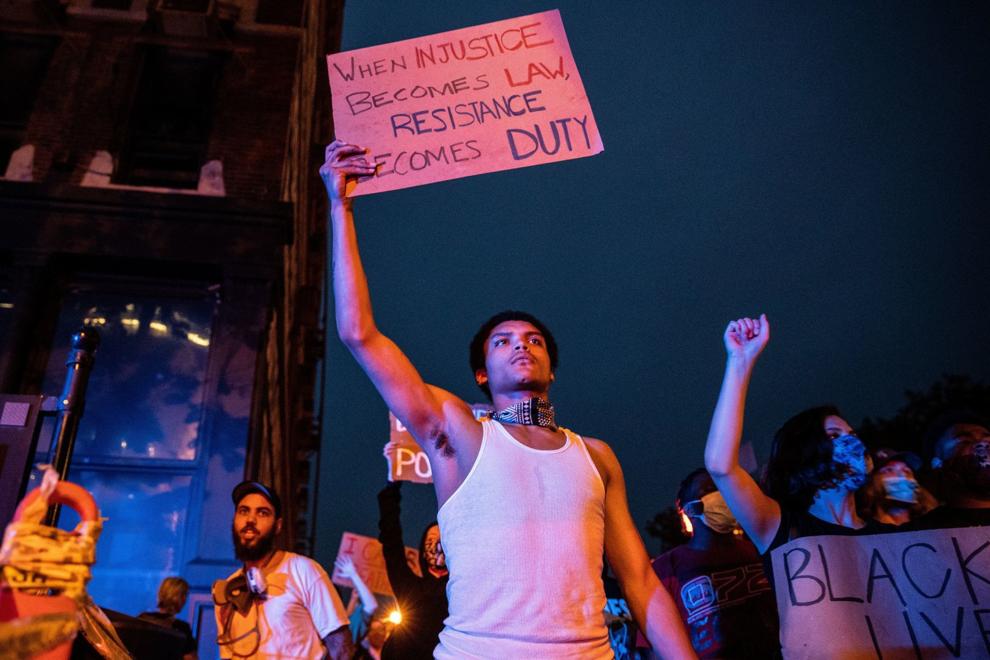 Mural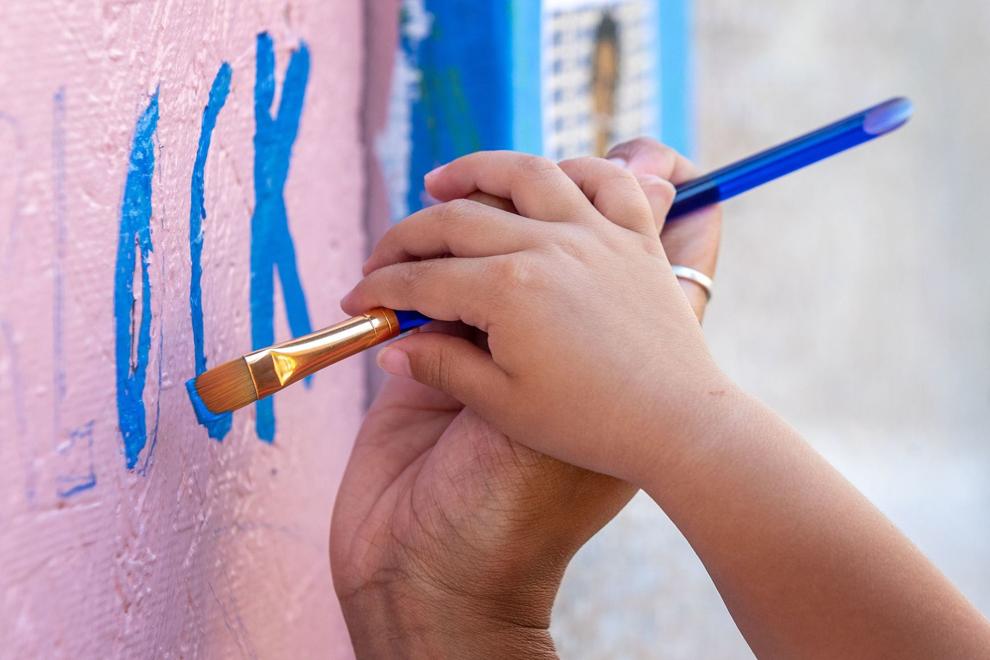 March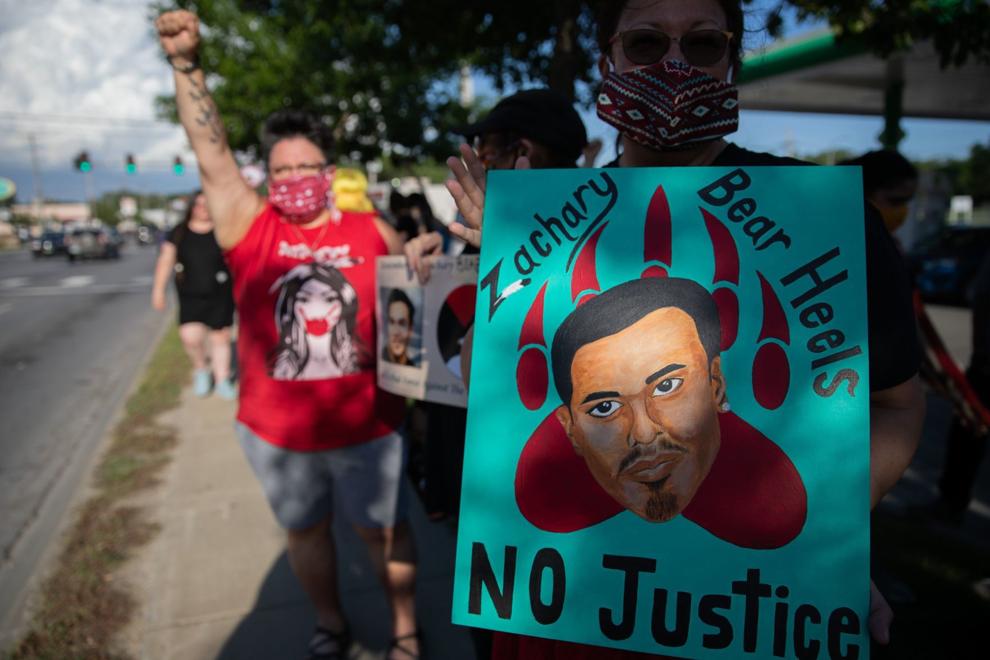 Rally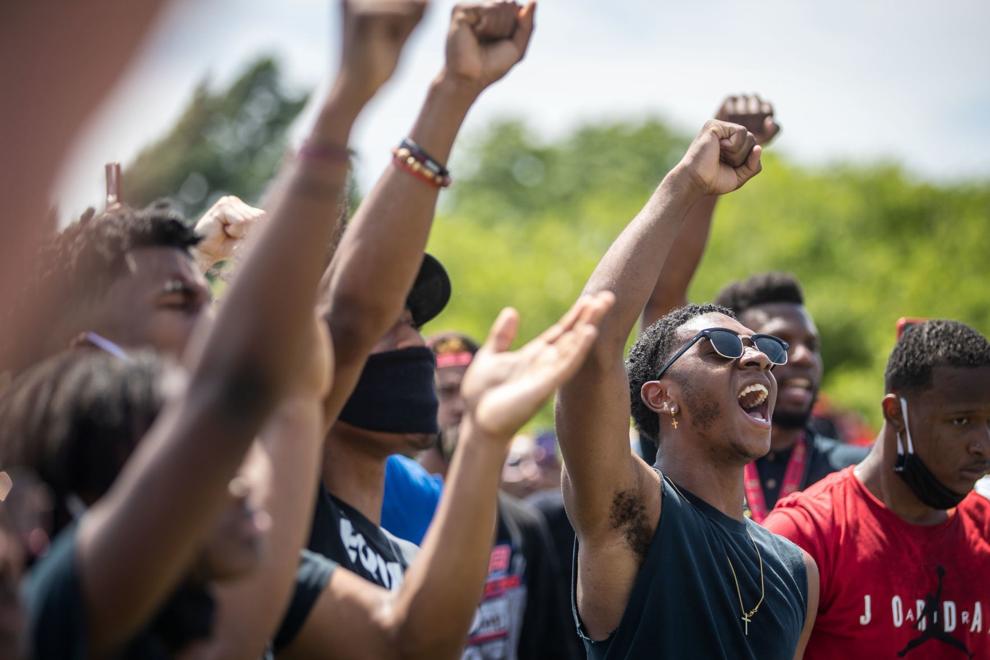 March

Rally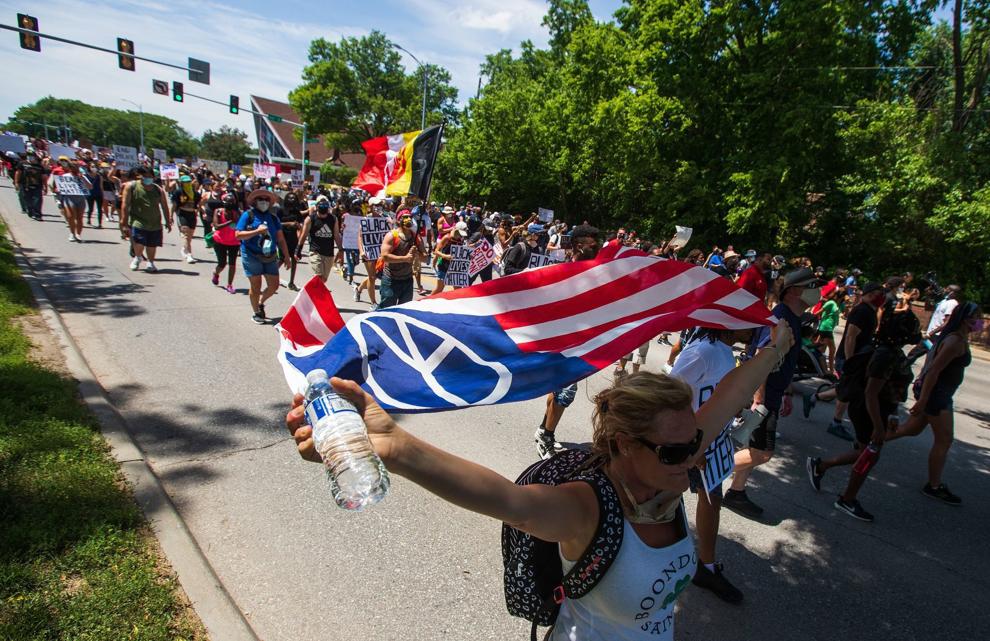 March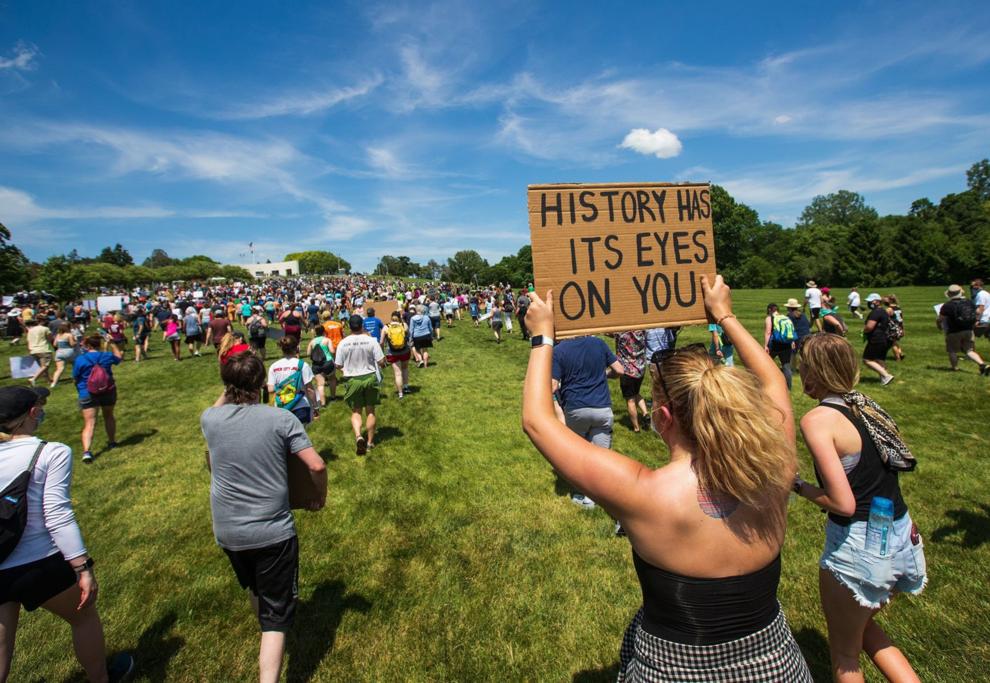 Rally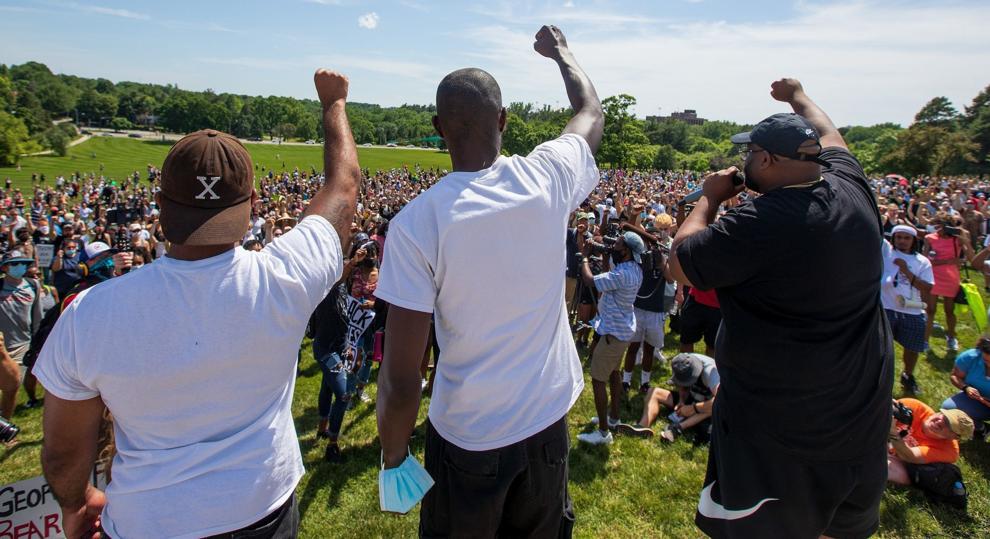 Rally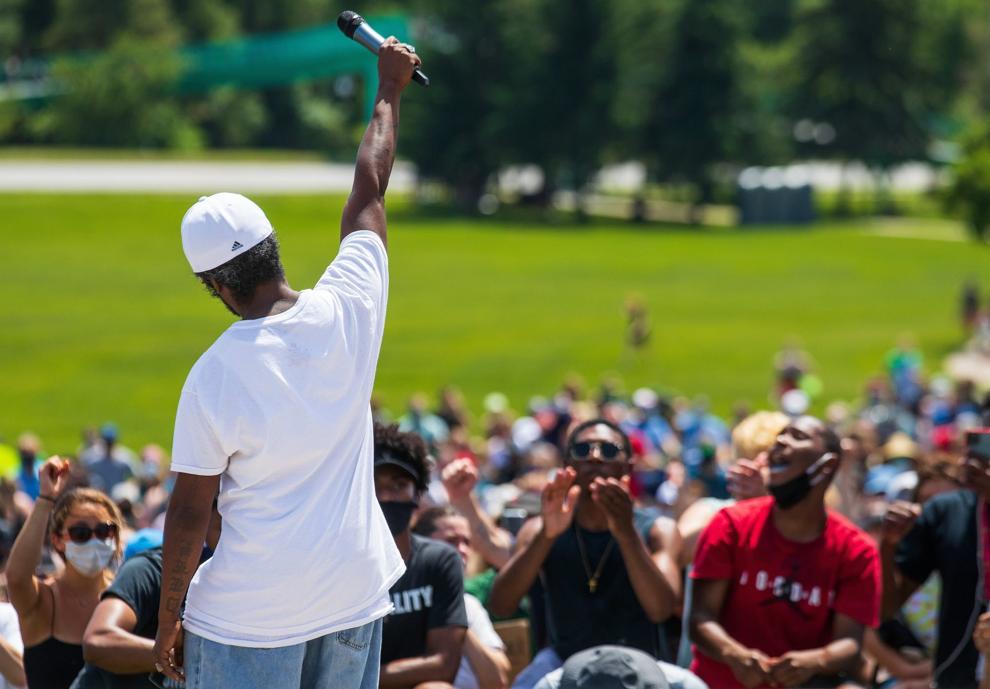 Zoo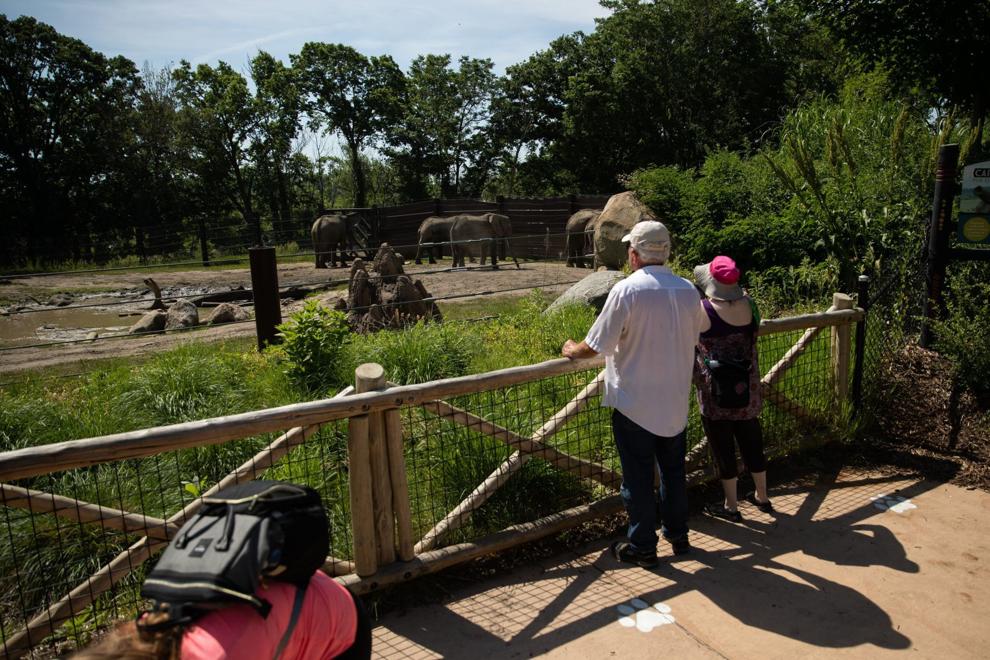 Black Lives Matter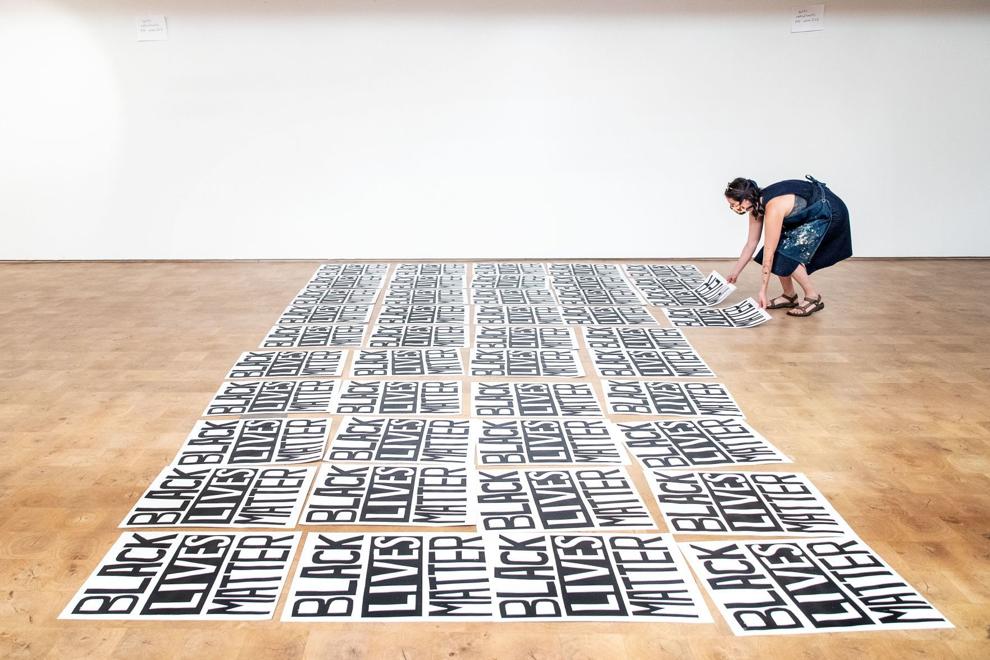 Rainbow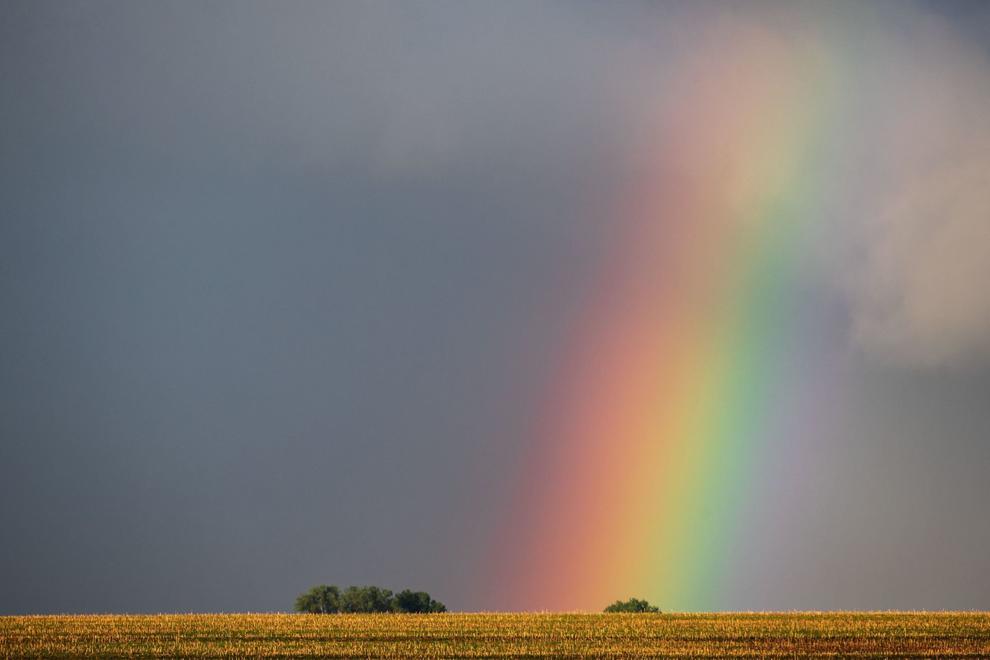 Splash Pad