Tres Johnson was distraught when he posted the message Sunday morning on Facebook.
Drips Botanical Elements, he said, had lost almost everything in the flooding that battered the area around Saddle Creek and Leavenworth Streets on Saturday night.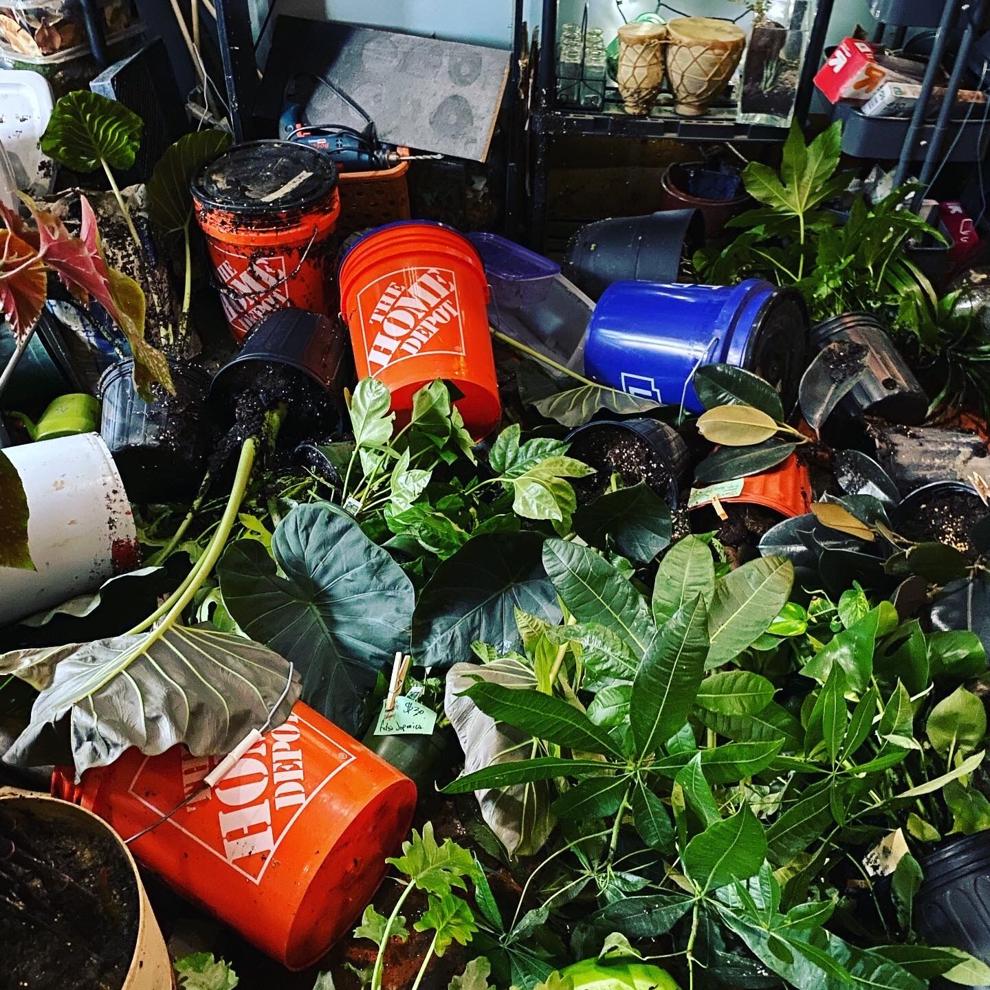 Water from the intense rainstorm reached 4½ feet outside of his store at 1401 S. 50th St., and 30 inches inside, tossing hundreds of potted house plants into what Johnson called a "big pile of mess."
"I lost my heart and soul this weekend," Johnson wrote.
He posted that message at 9 a.m. and half an hour later, people started showing up at the store. Some bought plants and others volunteered to clean.
People that couldn't make it to the shop sent donations via Venmo and PayPal.
"I couldn't believe people were helping me so much," he said.
So many wanted to help, Johnson said, that he had to turn them away, because there wasn't enough room in the small house where his business is located.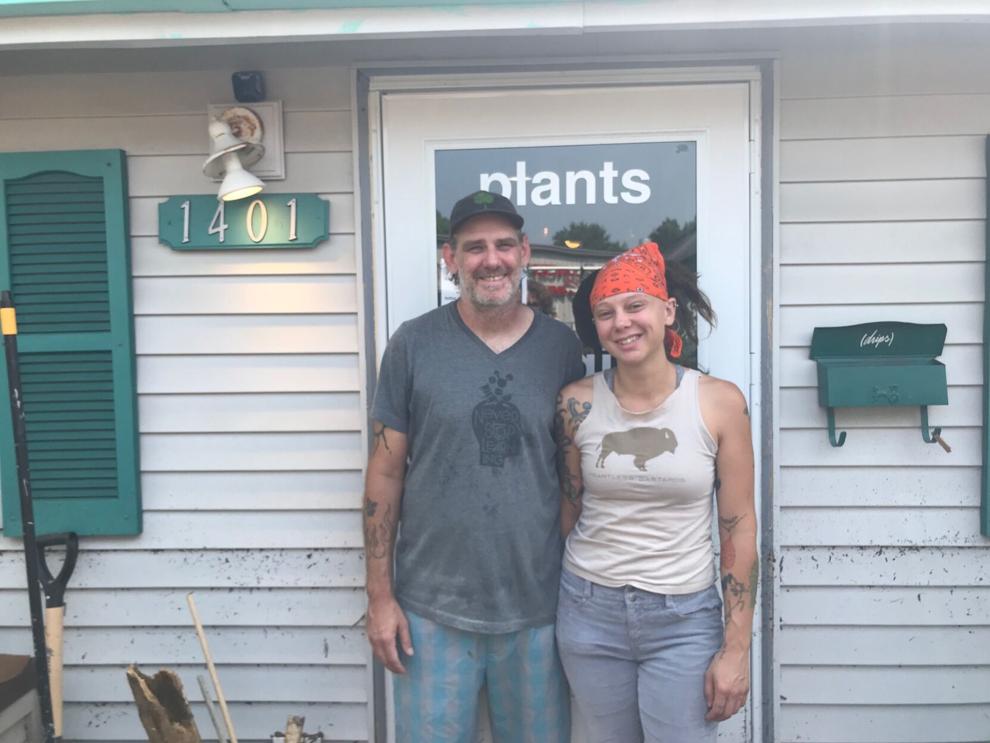 He and girlfriend Becki Murabito stayed two hours after the normal closing time because so many people stopped by after Johnson's message was shared by various Facebook groups.
Johnson said he had "been on the verge of tears all day" after seeing the overturned plants outside his shop, many of them among the most expensive he had to sell. Some, he thinks, floated away despite the camo netting that surrounded them.
But by the end of the night there were tears of joy, too.
"It was definitely our best day financially," Johnson said. "We almost reached the same amount in a day that we do in a week."
Johnson estimates that he made about $5,500. But the future of the business at that location may be in doubt.
Drips was closed Monday, and Johnson and Murabito planned to spend the day assessing the damage. That could take a week or more. They also planned to repot several plants, including cacti that don't do well in wet soil, and put up new shelving, he said.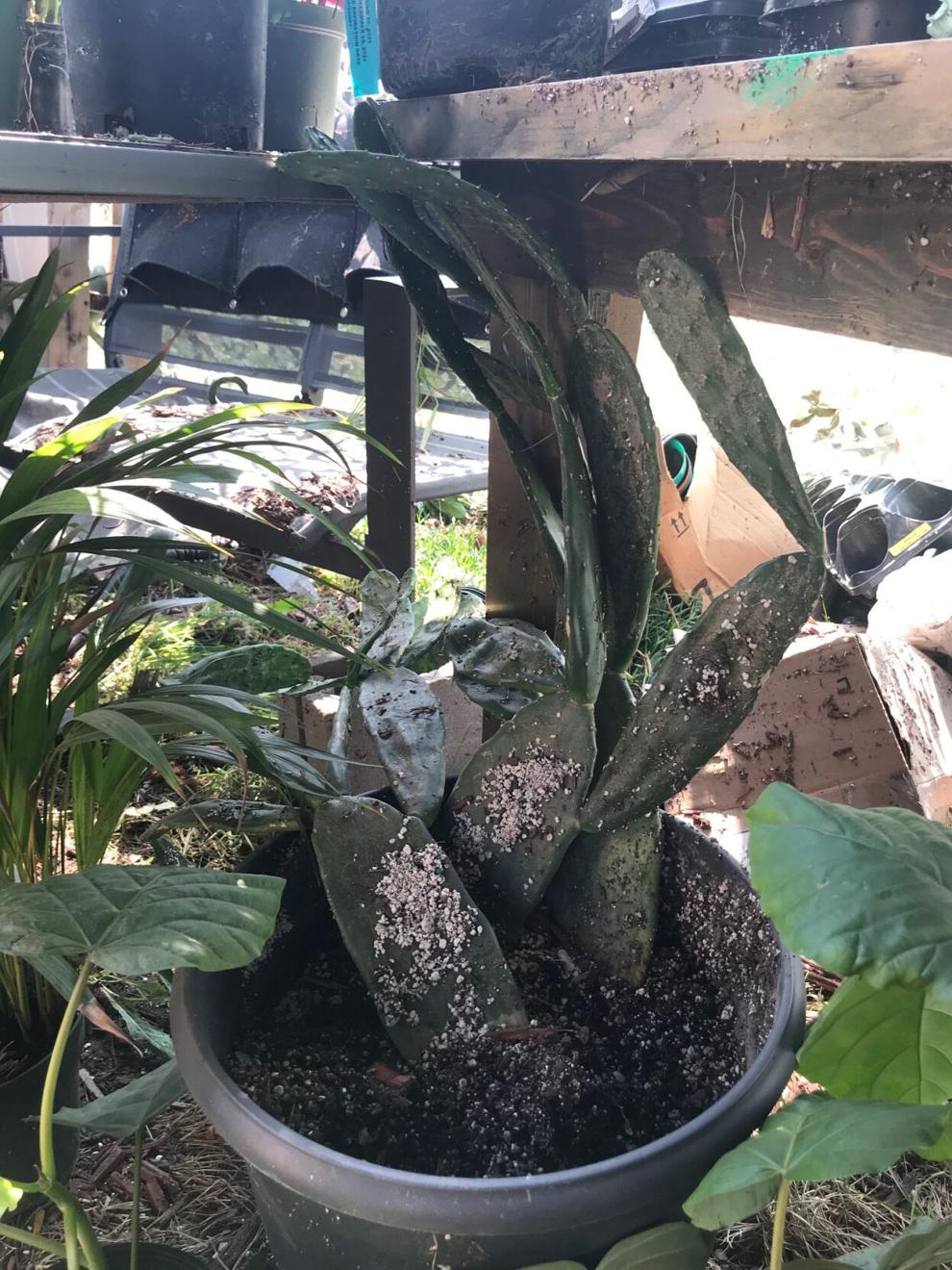 Johnson's last establishment, a coffee shop in North Omaha also called Drips, had been damaged by flooding, too. So when O'Leavers Pub next door offered the small house on Saddle Creek a year ago, Johnson tiled 12 inches up on the walls because of the history of flooding in the area.
It wasn't enough, and there's a lot of work ahead. And still some sadness, Johnson said.
"More because I have to rethink the path that I am on and how to keep moving forward with it," he said.
But the store will go on, at least for now. Doors will open Tuesday, as usual.
"We're going to be open at 10 a.m. like I always am," he said.