The more than 1,200 residents of Southside Terrace and their South Omaha neighbors are getting their first look at a draft concept for redeveloping Southside, Omaha's oldest and largest public housing complex.
The site plan is part of a federally funded process being conducted by the City of Omaha, the Omaha Housing Authority and Canopy South, a nonprofit organization created to help redevelop Southside and the Indian Hill neighborhood.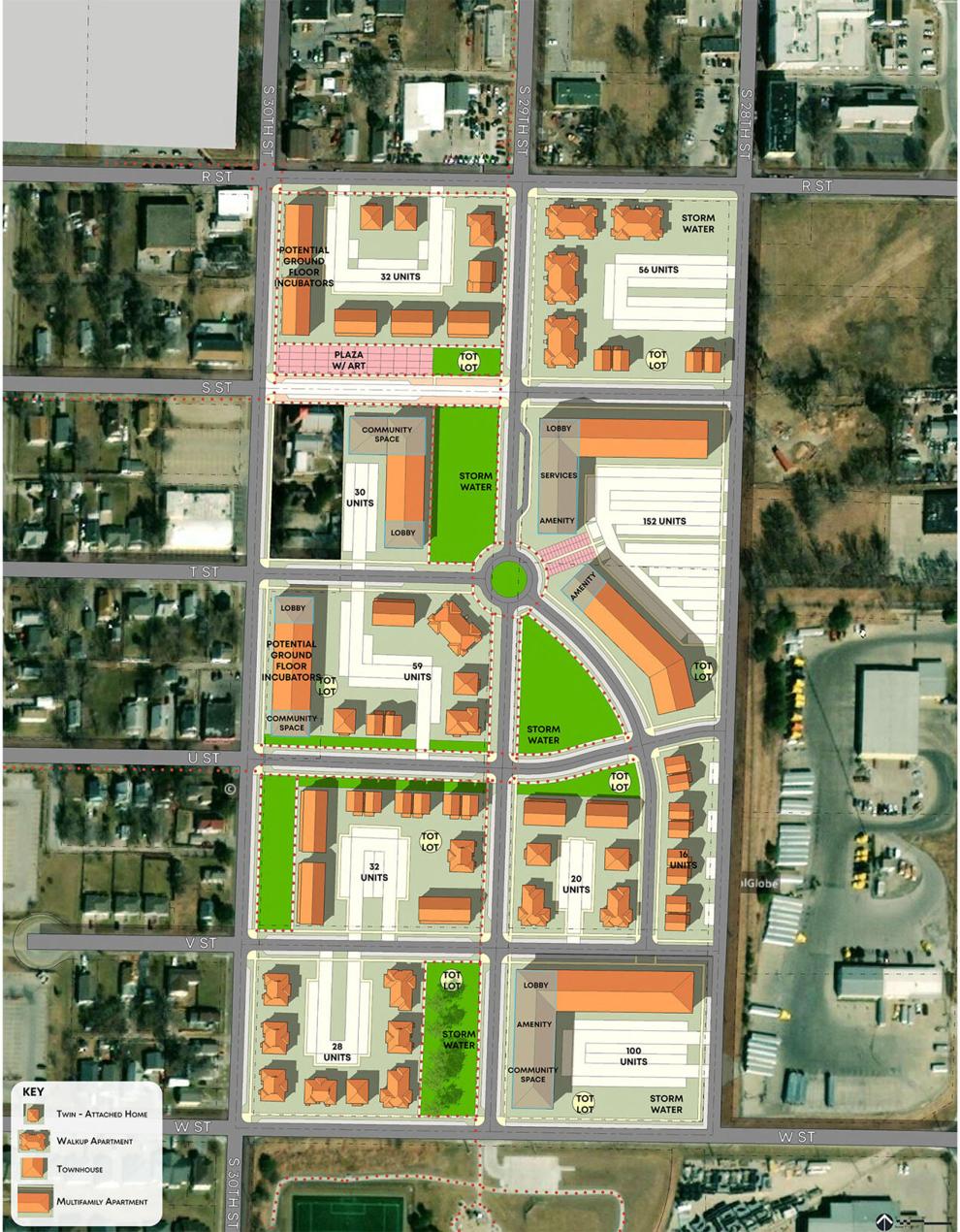 It will cost more than $100 million to tear down the existing 51 apartment buildings and create a new housing development. The partners intend to apply for up to $35 million in federal funding to help with the cost, and they are gathering public feedback about the concept as part of the planning and application process for a federal grant.
Any actual construction of housing remains about two years away at least. Redeveloping Southside would likely stretch for years longer. And to be sure, demolishing Southside has been talked about since at least 2014, and the partners do not yet have the money in hand.
Yet it appears to be on a track toward actually happening. The Southside partners are following the model of Seventy Five North's Highlander in North Omaha and its Purpose Built Communities approach aimed at revitalizing whole neighborhoods and helping people who live there improve their lives. Canopy South has support from some of the same foundations that back Seventy Five North, including Susie Buffett's Sherwood Foundation and the William and Ruth Scott Family Foundation. The partners say feedback from residents and other stakeholders in the affected areas will help shape what is built.
Constructed in 1940, Southside Terrace occupies most of 10 city blocks in South Omaha. It stretches from R Street on the north to W Street on the south, between 28th Street and 30th Street.
It's a block from Metropolitan Community College's South Omaha campus on Q Street, and two blocks from the Salvation Army Kroc Center on Y Street.
For perspective, 1,236 people currently live in 339 households at Southside. If it were its own town, Southside would be the 92nd largest in Nebraska. More than four-fifths of the state's cities, towns and villages are smaller.
The concept calls for demolishing Southside's aging, barracks-style apartment buildings in phases and replacing them with a mixture of multifamily apartment buildings, duplexes and townhomes. The new housing would be rented to people with a variety of incomes. About one-third would be low-income public housing. Another one-third would be market rate. And one-third would be what's being called workforce housing, for people with moderate incomes.
The draft plan includes ground floor small-business incubators, community gathering spaces and a plaza with art. Four small playgrounds, or "tot lots," would be located where parents could keep an eye on their children.
The maze of crumbling one-way and dead-end streets in the current complex would be replaced by a typical Omaha street grid that goes all the way through the new development and connects it to the surrounding neighborhood. Emergency vehicles would have better access. A roundabout in the middle would help control speed.
While the materials and architectural features of the buildings are yet to be determined, they will be "high-quality housing" that blends with the neighborhood and reflects its cultural diversity, as opposed to the current building style and building layout that separate and isolate it, said Cesar Garcia, executive director of Canopy South.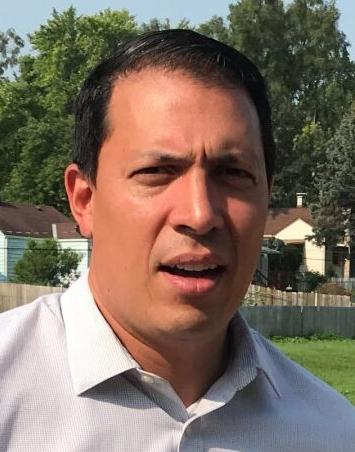 "We are trying to deconstruct that and make it something that is more accessible and looks like it belongs there and is not like an island," Garcia said.
Garcia, Omaha Housing Authority Executive Director Joanie Poore and the city's neighborhood planning manager Kellie Johnston Dorsey presented the draft and sought feedback from Southside residents and others at a meeting last week outside the nearby Kroc Center. About 60 people from the public attended the meeting, by a reporter's count.
"So far, so good," said Sammie Jackson, president of the Southside Residents Association. "Right now, the plan that they have for Southside would be a big old game changer."
She said her main concerns are about how people who live at Southside will be affected. She wants to know where people will be relocated when their homes at Southside are demolished, whether they will actually be allowed to return there and live in the new housing, and when it will all happen. She liked what she heard about the intentions to accommodate the many large families who live at Southside, but wants more details.
Others at the meeting expressed similar concerns.
"This process has really been a long time," said Zaara Ali, who lives with her husband and their five children at Southside and is secretary of the residents association. "I don't know what's going to happen, or when it's going to happen. ... I will pray that everything will be OK."
Jeanette Barayandema, a mother of four, said it's all very confusing.
"The thing I want to know is what will happen if they tear it down," she said.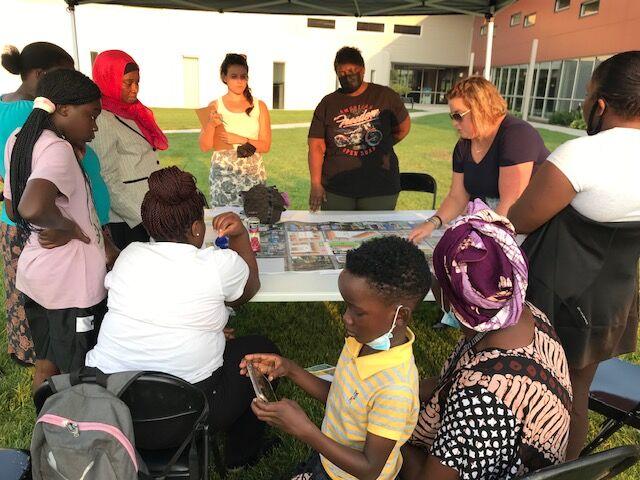 Poore told the people at the meeting that the overall redevelopment is "years away." She told residents that she hopes construction could start within two years on vacant property on the south end of Southside and across 30th Street, at 3030 Upland Parkway.
The partners have been less specific about how long the overall redevelopment might take, perhaps conscious of residents' skepticism based on the lengthy discussions about the prospect. But based on the history of the Highlander redevelopment on the former Pleasant View Homes public housing, it could take about five to six years, Garcia said.
Southside residents who are in good standing with the Omaha Housing Authority will have the opportunity to move back there, Poore said at the meeting.
Garcia said the current concept for the site could house 1,600 to 1,700 people. He said townhomes could be combined to create enough space for large families, then converted for smaller families after the large families move out.
The housing authority plans a meeting for Southside residents for later this month. Residents of Southside and the Indian Hill neighborhood also can go to a website to register feedback online or find contact information. More community engagement sessions will be held, said Garcia, noting that the organization went door to door at Southside to hand out flyers inviting people to last week's meeting.
Residents' input is critical, Garcia said. And he said Canopy South is going deeper. For example, it has social workers who are interviewing residents to find out about their social networks and how those could be preserved.
This isn't just about building a development, Garcia said. It's about developing community.
Kimara Snipes, an Omaha Public Schools board member, lives just over the fence from Southside and is president of the South Omaha Neighborhood Alliance board.
"My main concern is to make sure that people within Southside are able to be worked with to sustain themselves," she said. "Let's get people on a path to self-sustainability."
She's also concerned about the quality of the housing, but really wants to see a focus on the people.
It's too soon to tell if that will happen. But Snipes likes Canopy's efforts to connect with the community.
"Canopy South is doing a great job of communication," Snipes said, much better than the partners did when this process launched several years ago. "They are canvassing Southside Terrace and really getting to know people. They are getting to know the community."
---