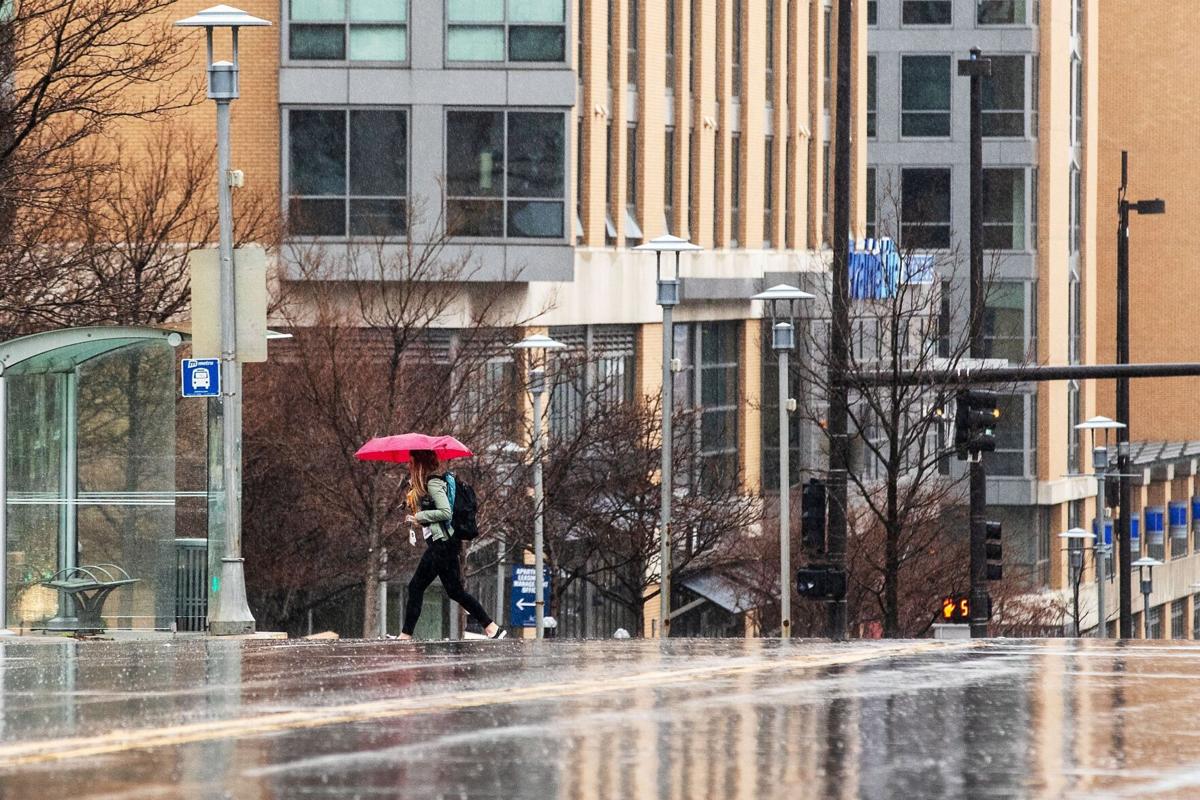 The calendar may say spring, but winter isn't ready to loosen its grip in Nebraska.
A storm moving across the state Thursday into Friday is expected to dump snow on western Nebraska and rain to the east.
The National Weather Service is warning travelers and ranchers in western Nebraska of the potential for significant snowfall and perhaps icy roads. Forecast snowfall totals range from 3 to 6 inches.
The timing of the snow varies.
Precipitation in western Nebraska on Thursday is expected to start as rain during the day and shift to snow as temperatures drop. The most hazardous driving conditions are expected to be overnight into Friday morning.
The storm moves out of western Nebraska on Friday.
In eastern Nebraska, including Lincoln and Omaha, temperatures won't be low enough to generate snow.
Rain could start Thursday in Lincoln, though it's not expected until daybreak Friday in Omaha. Total amounts forecast are less than half an inch.
The weekend is expected to bring a mix of sun and clouds with highs in the 50s to near 60 degrees.
---
Photos: 1975 blizzard cripples Omaha, suffocates the Midwest
Abandoned cars and trucks litter 72nd Street after the storm.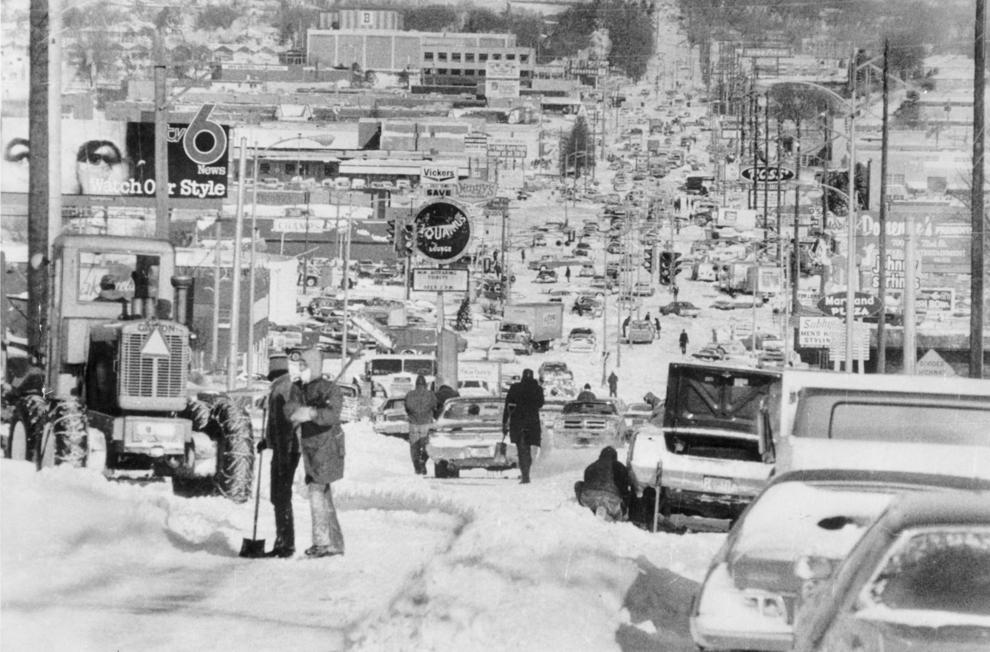 Motorists abandon their cars in search of shelter on 72nd Street during the blizzard on Jan. 10, 1975.
Holly Rothschild and Lisa Stastney, both 12, tunnel through the snow on Jan. 13, 1975. The girls lived near 116th and Dodge Streets.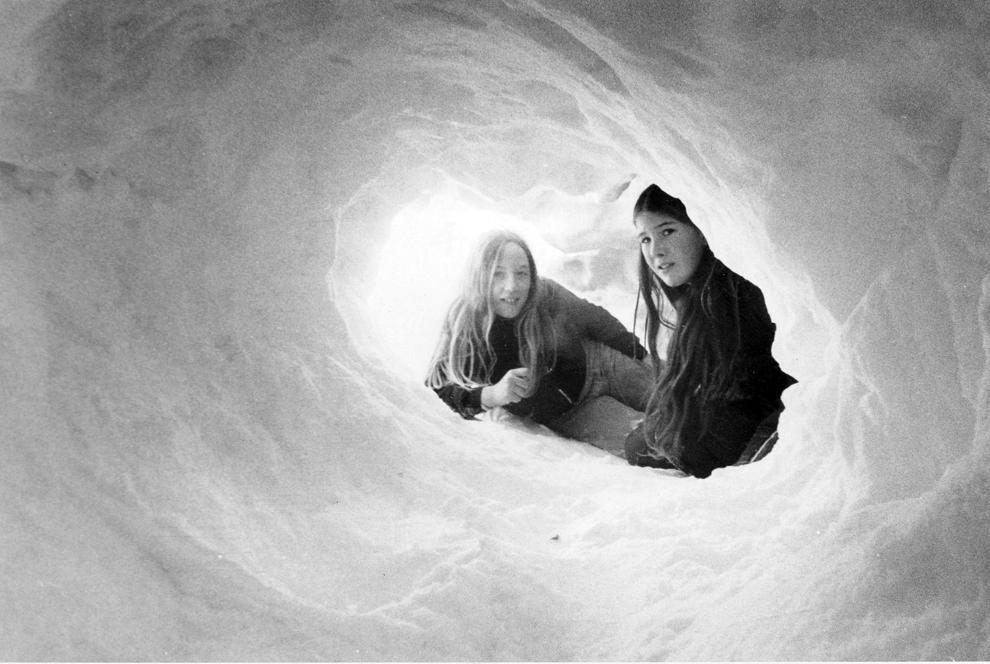 Cars got stuck at 72nd and Pacific Streets, and motorists stumbled through whiteout conditions in search of shelter during the storm on Jan. 10, 1975.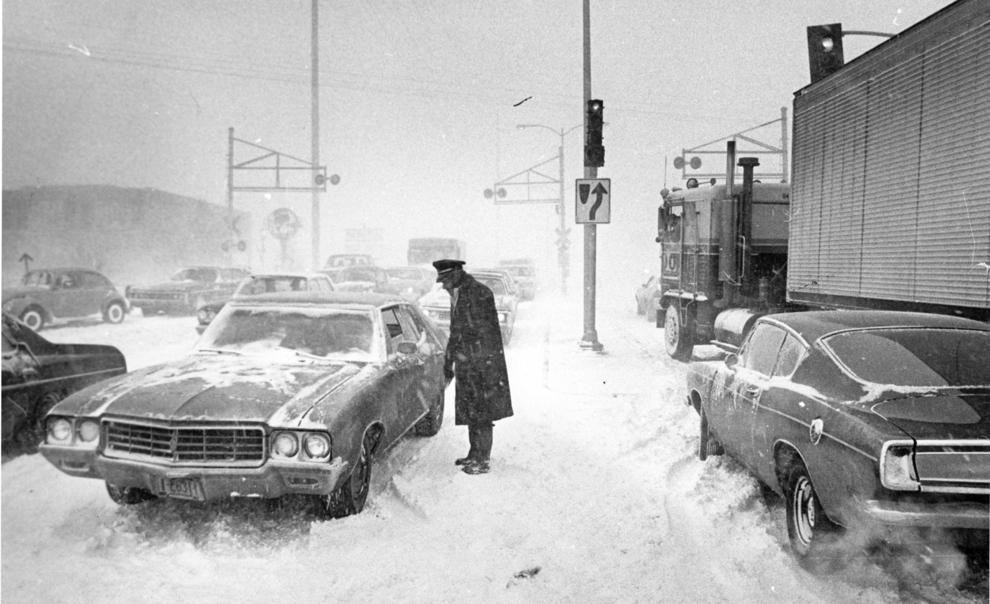 Snow falls at 7:30 a.m. on Jan. 10, 1975 at 14th Street and Capitol Avenue.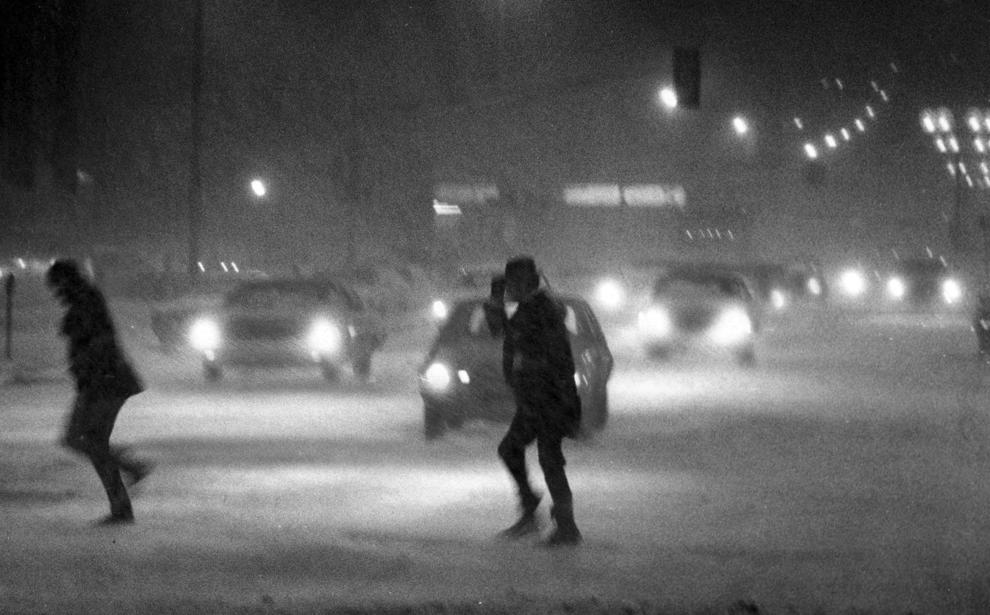 People were snowbound everywhere during the January 1975 blizzard in Omaha. This is the lobby of the Omaha Hilton Hotel after the blizzard.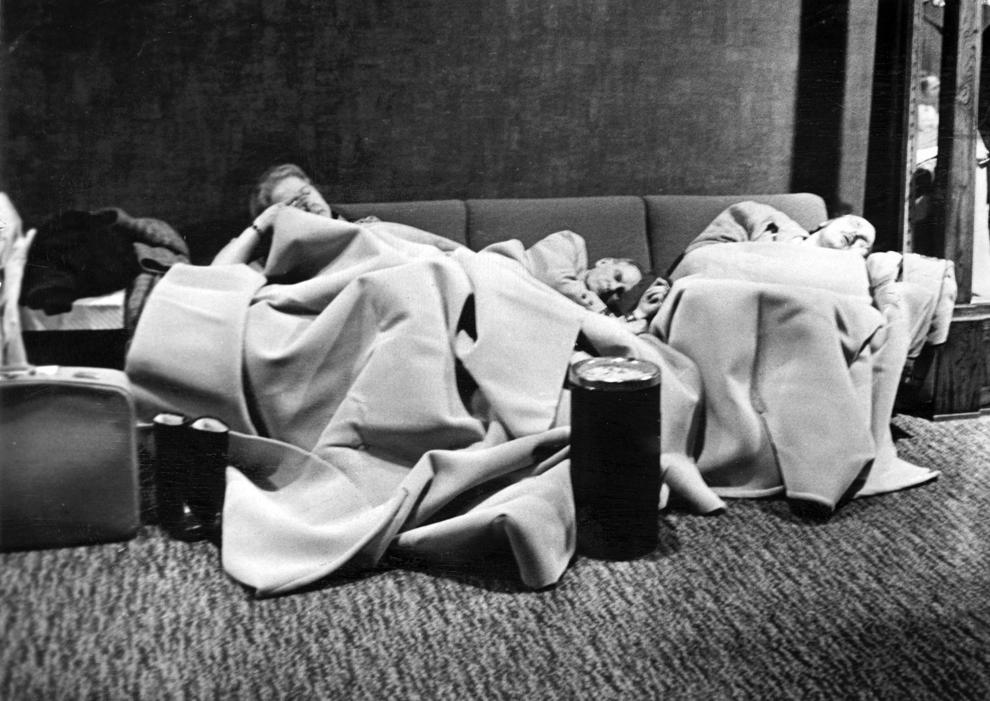 A striped flag warns snowplows of this buried car on Pacific Street.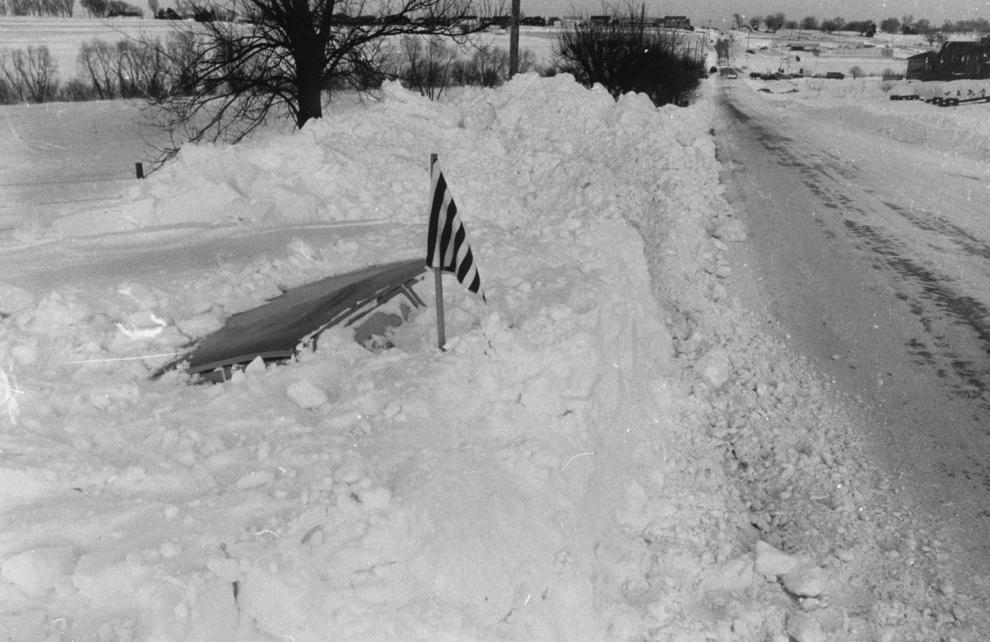 Looking north on 72nd Street after the storm.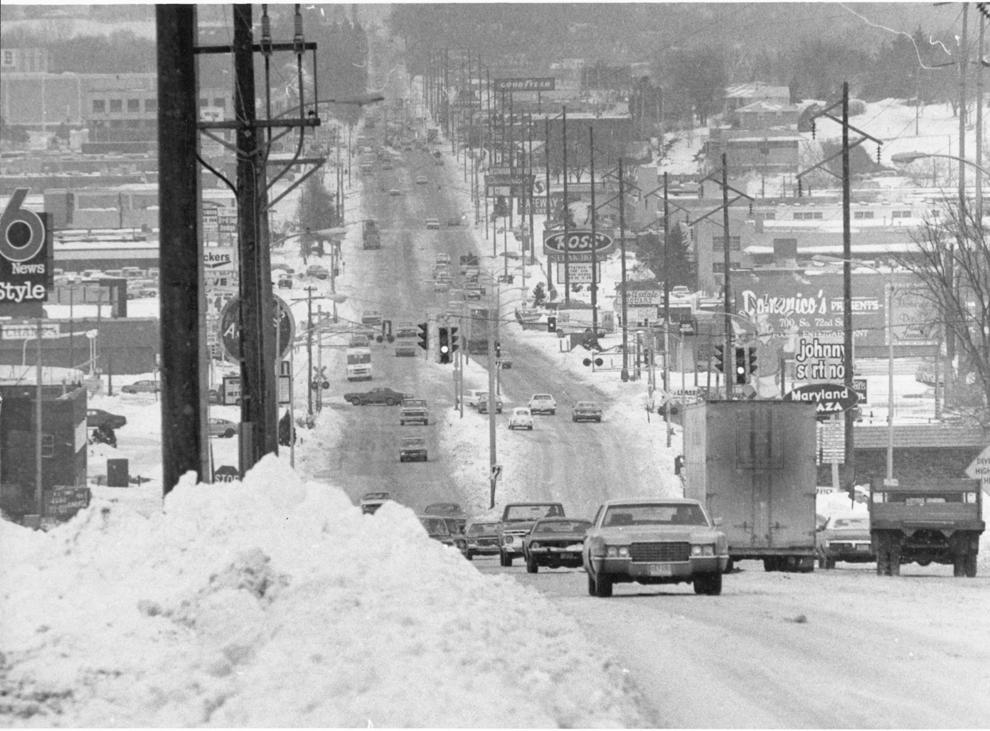 Pacific Street is covered in snow on Jan. 11, 1975, the day after the storm.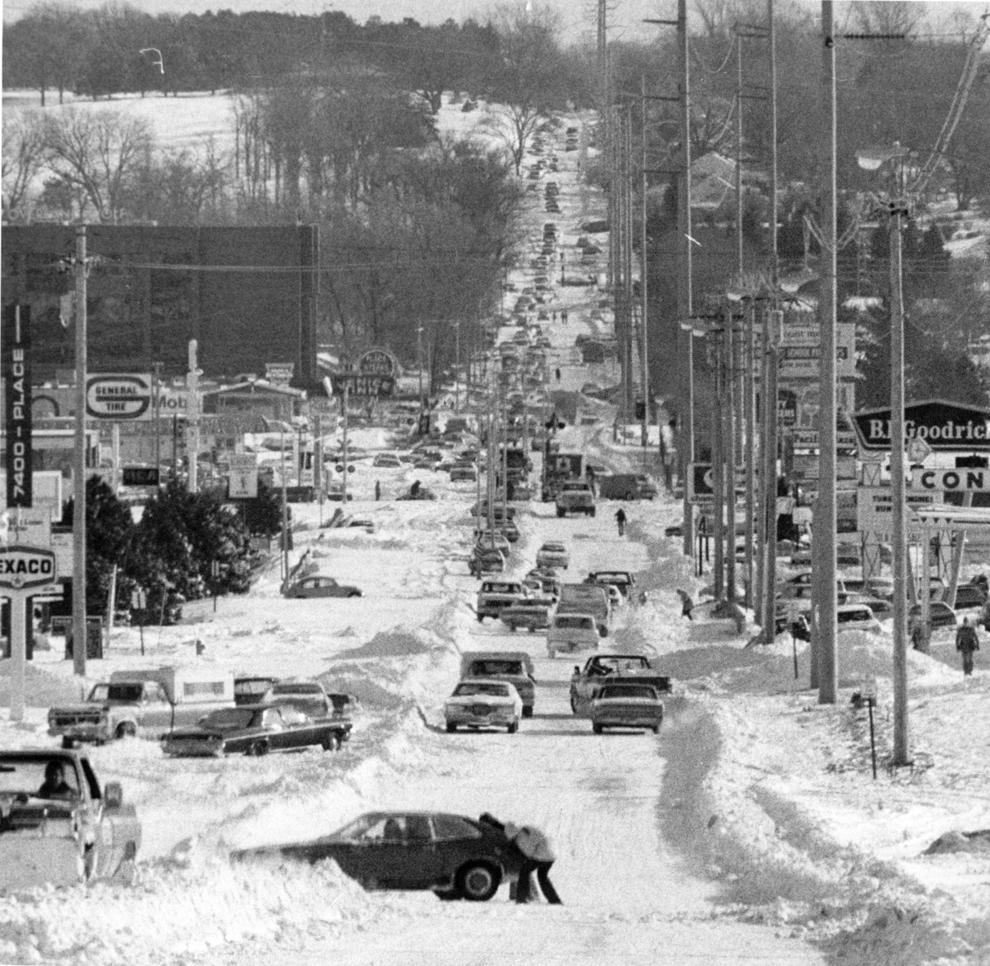 Gary Lowman, manpower coordinator of the Postal Service, sorts through the overflow of about 20,000 pounds of mail on Jan. 12, 1975. Service had been delayed due to the blizzard and postal trucks were still stranded on the streets, many of which had mail in them.
Motorists abandon their cars and trucks in search of shelter on 72nd Street during the blizzard on Jan. 10, 1975.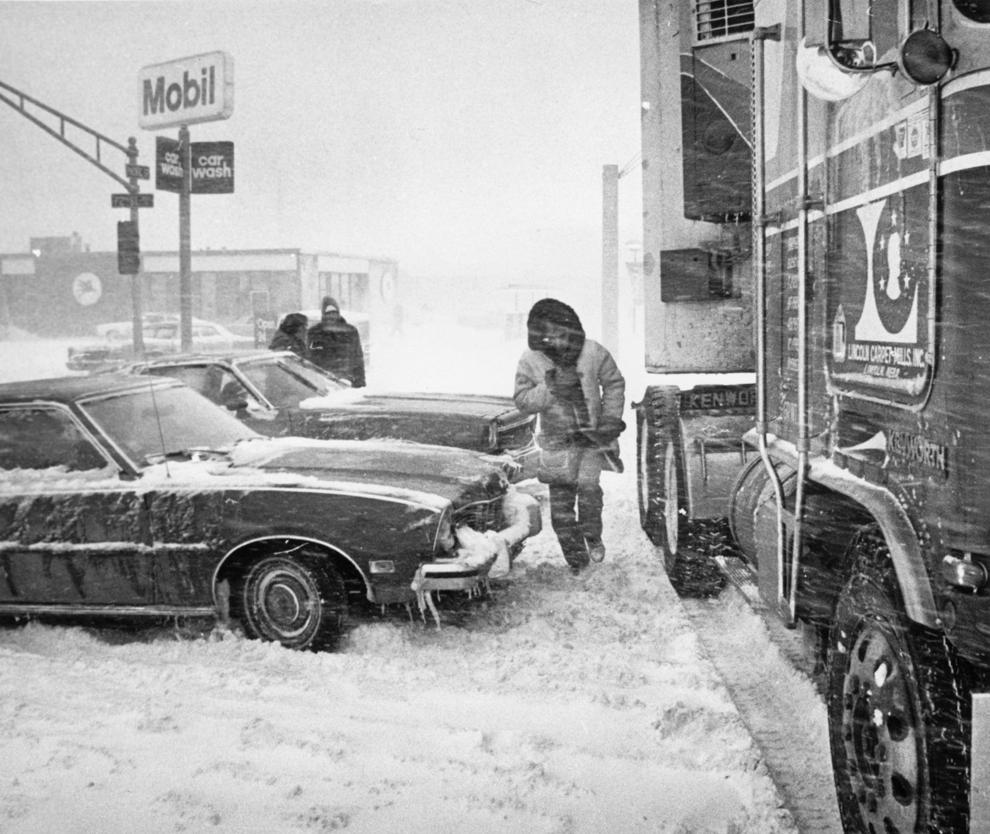 These vehicles were stalled on 72nd Street, south of Dodge. Domenico's Restaurant survived the blizzard, but was destroyed in the tornado in May, just a few months later.
Abandoned cars and a truck are seen on L Street at 88th on Jan. 12, 1975.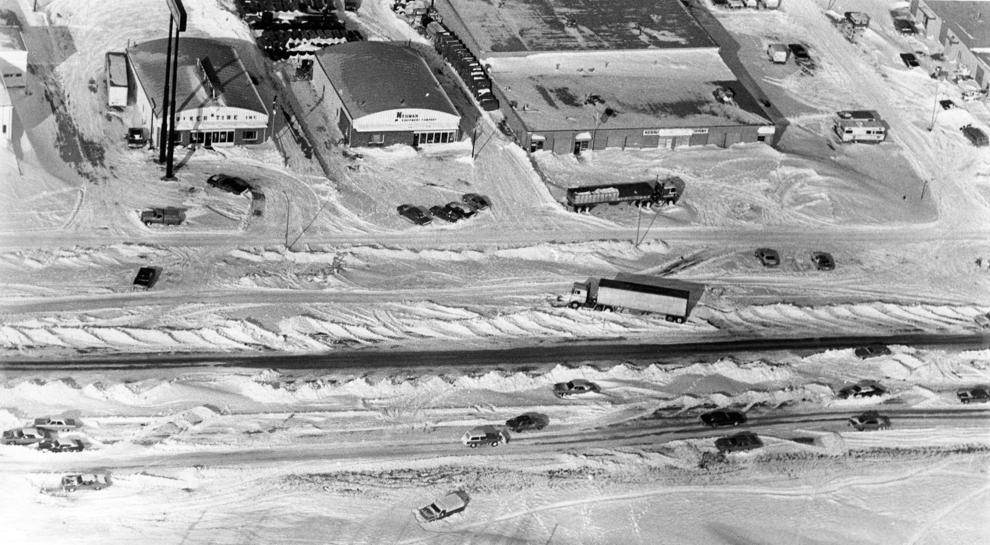 World-Herald paper carrier Gail Rickert of Omaha found a way to deliver papers in the storm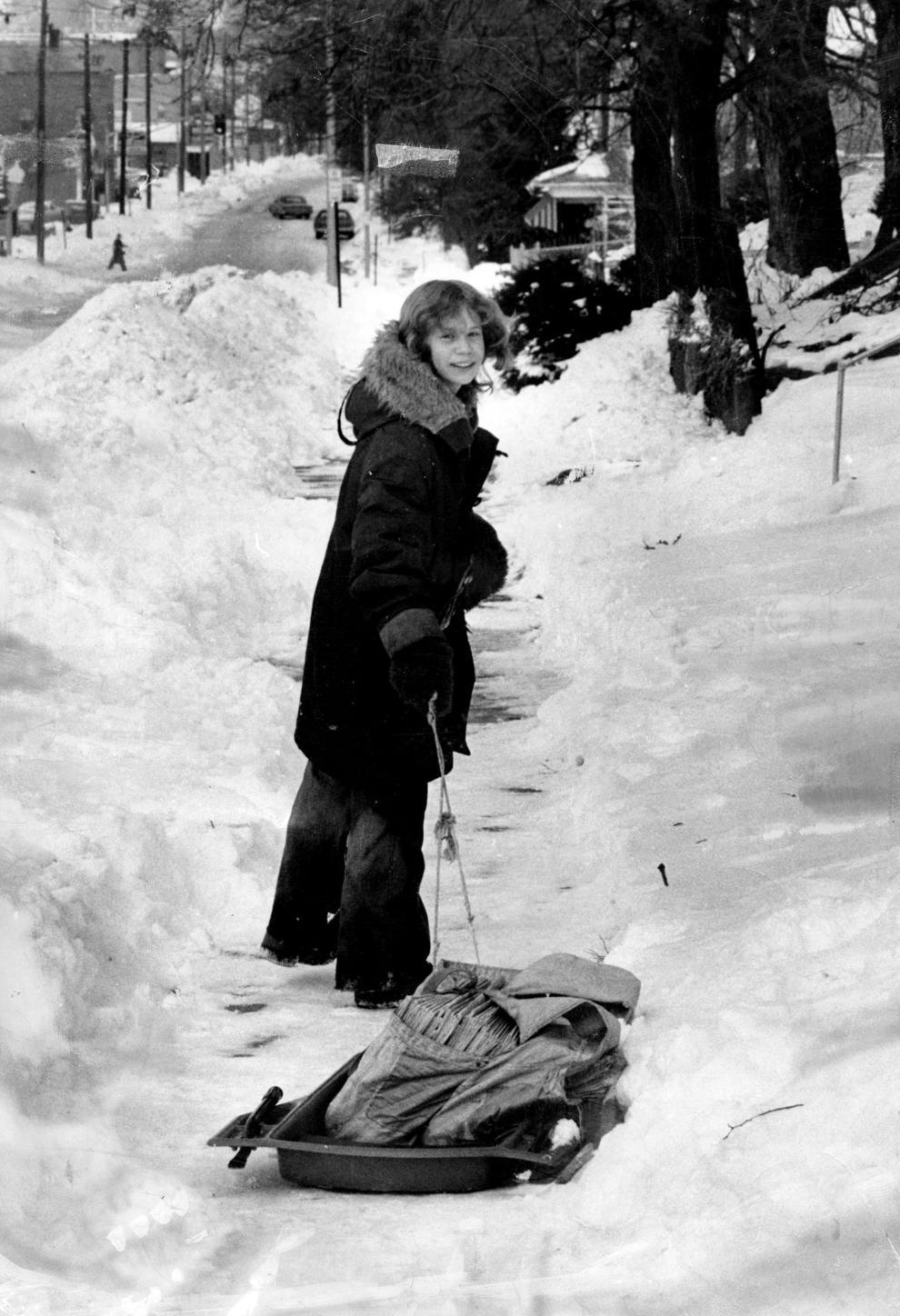 The blizzard of 1975 started on January 10 and continued throughout the weekend, as seen here looking west on Williams Street from 12th Street.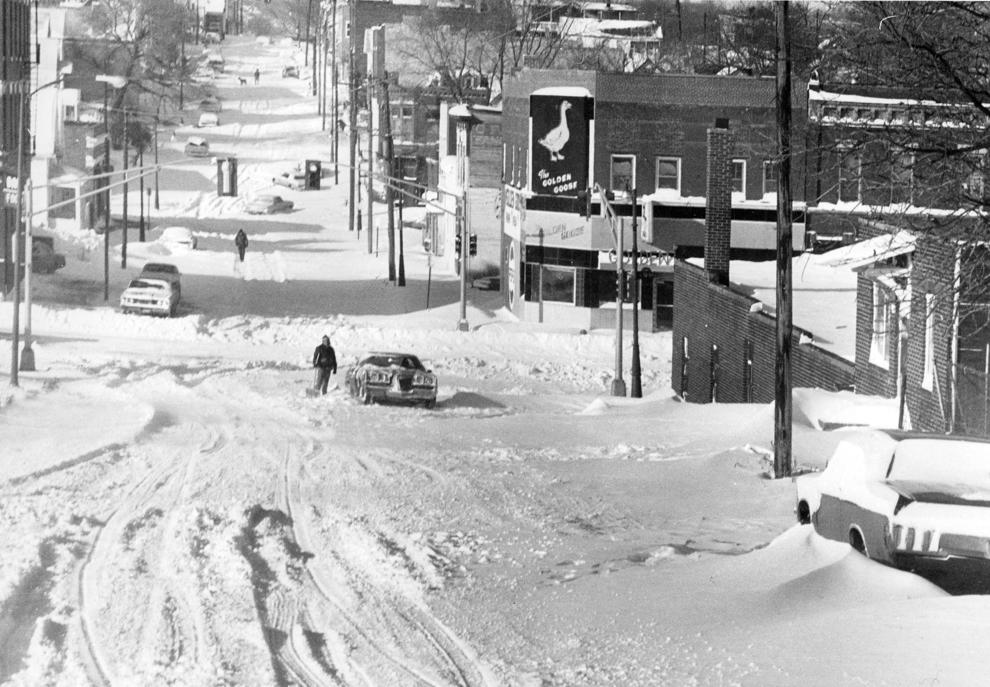 Jerry Bowen, 13, digs his parent's car out of the snow next to a 10 foot pile deposited in from parking lot at 16th and Cuming Streets on Jan. 13, 1975.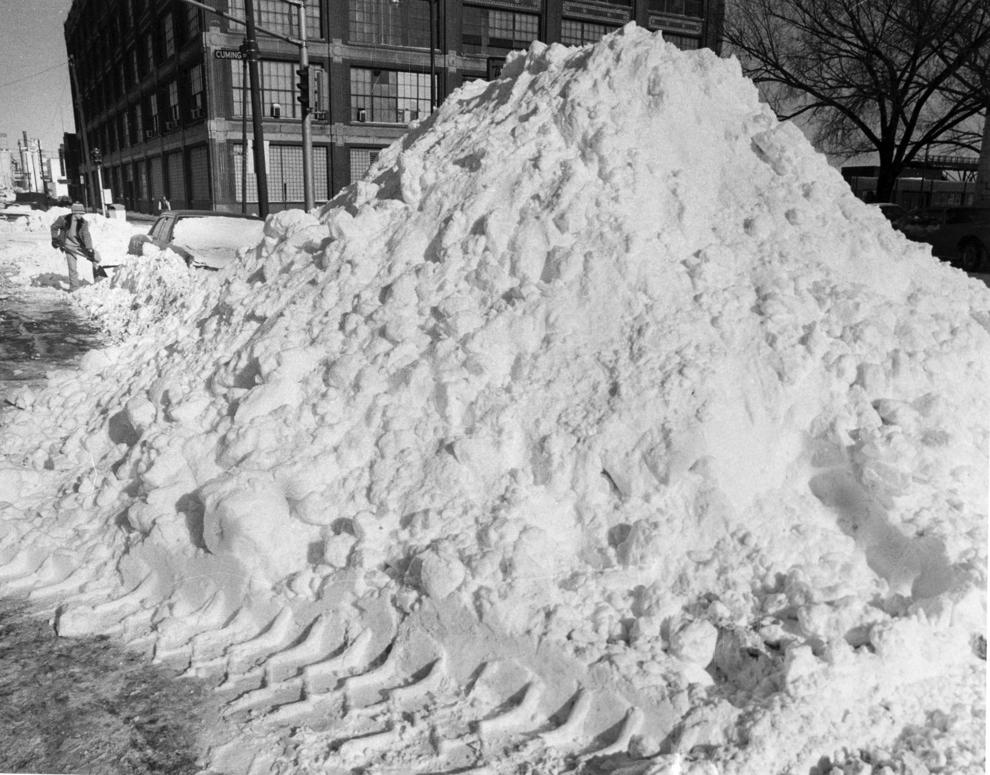 Highway 36 northwest of Omaha is covered in snow following the 1975 blizzard.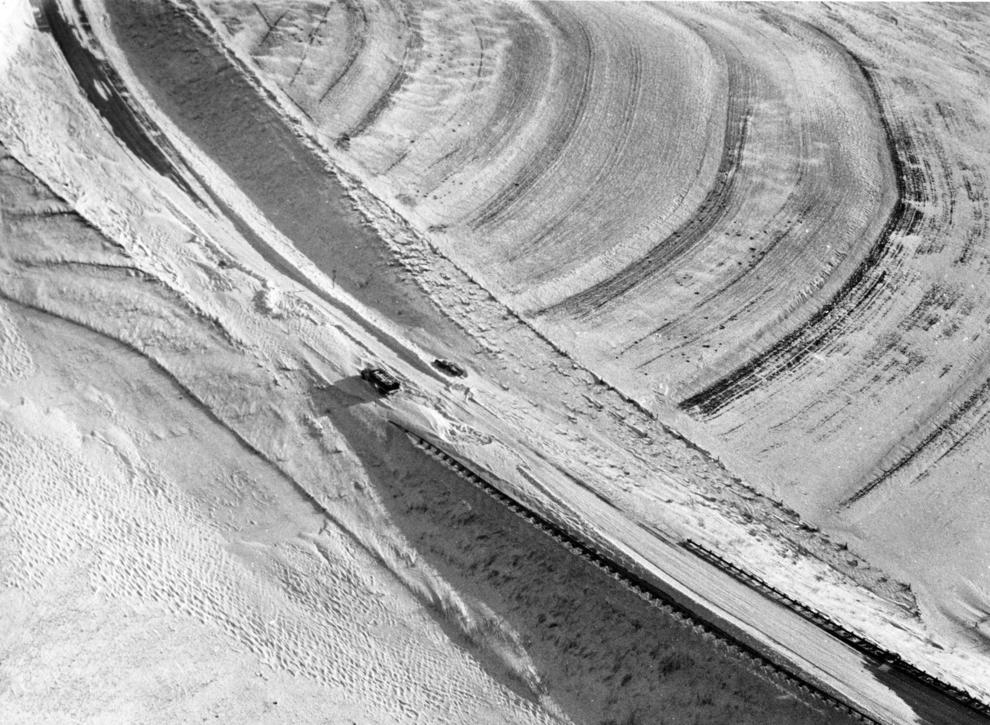 Firemen, using a National Guard vehicle, take an elderly Omaha woman to St. Joseph Hospital on Jan. 12, 1975.