Beth McGrath knew her husband was a "huge personality" in the Ralston community, but she and her children were surprised to discover the magnitude of James "Jim" McGrath's impact following his death.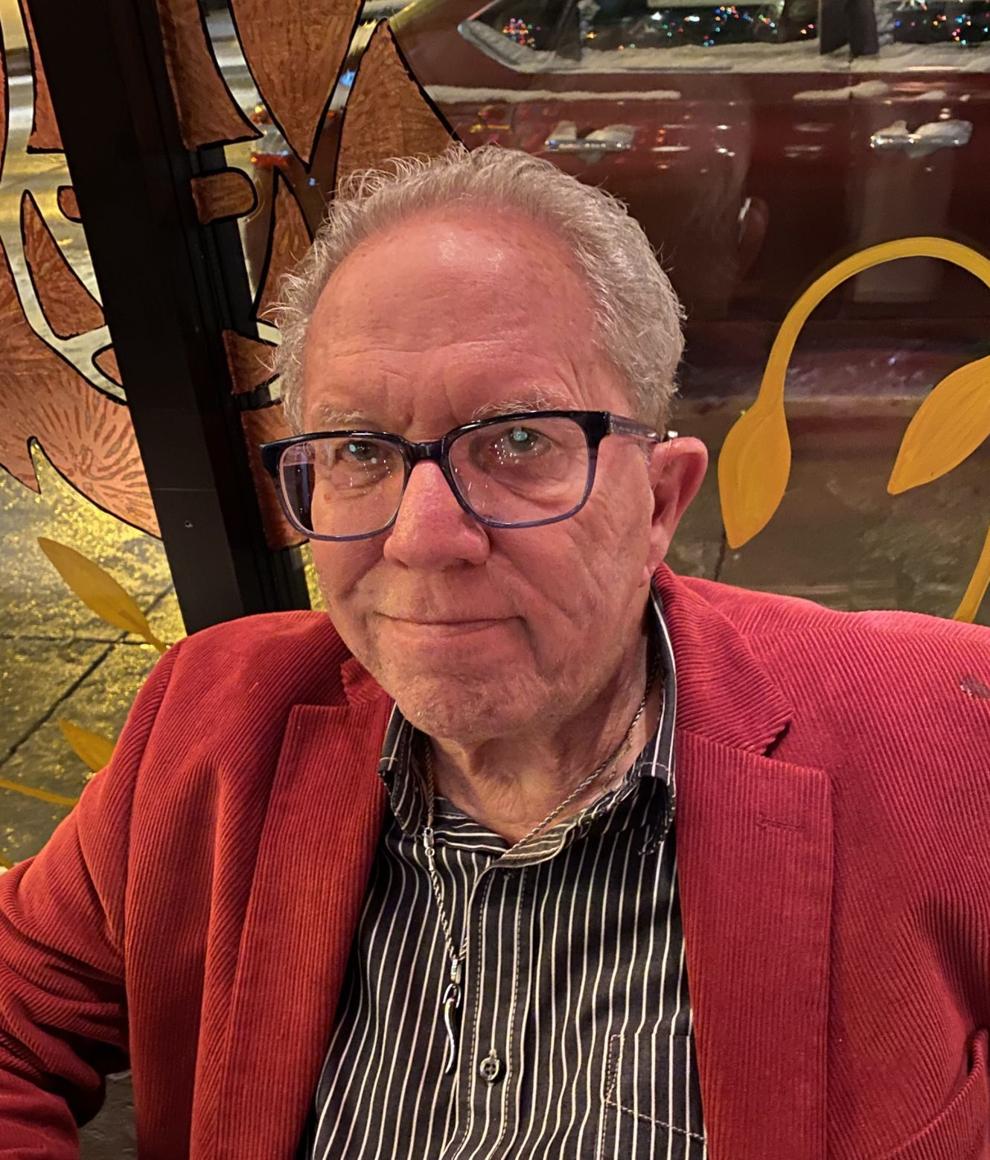 The 77-year-old father of four died at the Nebraska Medical Center early Tuesday, one week after he was hospitalized with COVID-19.
During his 37 years as Ralston High School's wrestling coach, Jim coached a dozen state champions and taught hundreds of students.
"He loved working with young people," Beth said. "He touched so many kids and had such an impact on them. He has a favorite T-shirt that says 'I yell because I care.'"
Beth is unsure how she and her husband contracted COVID-19 and said Jim was adamant about wearing masks.
It's "a frustrating mystery," she said.
"What we experienced was horrifying to watch," said Beth, who has recovered from COVID-19. "We were able to be with him, but to see what these health care workers are dealing with — the absolute unmitigated heroics of these people is just unbelievable, and it can't be sustainable."
One of the last things Jim said was to urge people to wear masks.
As news of his death spread on social media, friends, former students, wrestlers, colleagues and community members reached out to the McGrath family in a show of support that Beth called "absolutely mind blowing."
"We've heard from connections we didn't even know he had," she said.
McGrath's son, Nick McGrath, echoed the sentiment.
"Everybody's dad is huge in their eyes, and we kind of understood that he was huge in other people's eyes as well, but just the scope and the outpouring. ... It's overwhelming — in a good way."
The 26-year-old said he and his dad bonded over wrestling.
"I wrestled from the time I could walk through high school, and he coached me literally as my head coach and then figuratively as my head coach," Nick said. "After he retired, he was still essentially my coach."
Jim also had a storied career on the mat. From Long Island, New York, Jim was a two-time state wrestling champ in the late 1950s, a New York state boxing champion and an All American wrestler at Wayne State College before he went into teaching and coaching.
He brought his "East Coast flair" with him to Nebraska, Ralston wrestling coach Jason Fink said.
Fink served as assistant coach before McGrath retired in 2005.
"Here's a guy who has been in Nebraska for 50-plus years, he loved to wear the jewelry and the necklaces, some of that East Coast flair came out in how he presented himself," Fink said.
He was also "ferociously loyal to his friends and family," Fink said.
"I cherish the memories of him being able to stick around for the kids who don't see that hard-nosedness that's not around so much anymore," Fink said. "Jim was a straight shooter. He didn't pull any punches. He was always quick to give you a lesson on how to throw the hands, but he was also quick to give you a hug, too."
To Linda Richards, Jim McGrath was a teacher who had a profound impact on her life.
Richards, who would go on to serve as a Ralston school board member and as president of the Nebraska Association of School Boards in 2017, was the recipient of the first McGrath Memorial Scholarship in 1990.
The scholarship was created in honor of Jim's first wife, Susan McGrath, who died in 1973.
"That scholarship supported me in going to Creighton," Richards said. "He just was so genuine, and you never wondered where you stood with him. Seeing his joy in giving me that scholarship and knowing that he believed in me made me want to succeed."
When Linda went on to serve on the school board, she said, "Jim would joke that he didn't think that scholarship would turn into me being his boss someday, but that was just Jim."
The McGrath family asks that memorial donations be made to the Ralston Schools Foundation in support of the McGrath Memorial Scholarship.
Jim's survivors, besides wife Beth and son Nick, include children Chris Martin, Kelley McGrath and Colleen McGrath.
The family is planning to hold private services with hopes of having a "Big Jim" style party this summer.
Notable Nebraska, Iowa deaths of 2020
A roll call of notable people who have died in 2020: