Lady Fiona Carnarvon, the eighth countess of Carnarvon, is visiting Omaha this week as a speaker for the Omaha Town Hall lecture series.
Carnarvon and her husband, Geordie, live at Highclere Castle in England, which was the site of the popular British television series and film "Downton Abbey."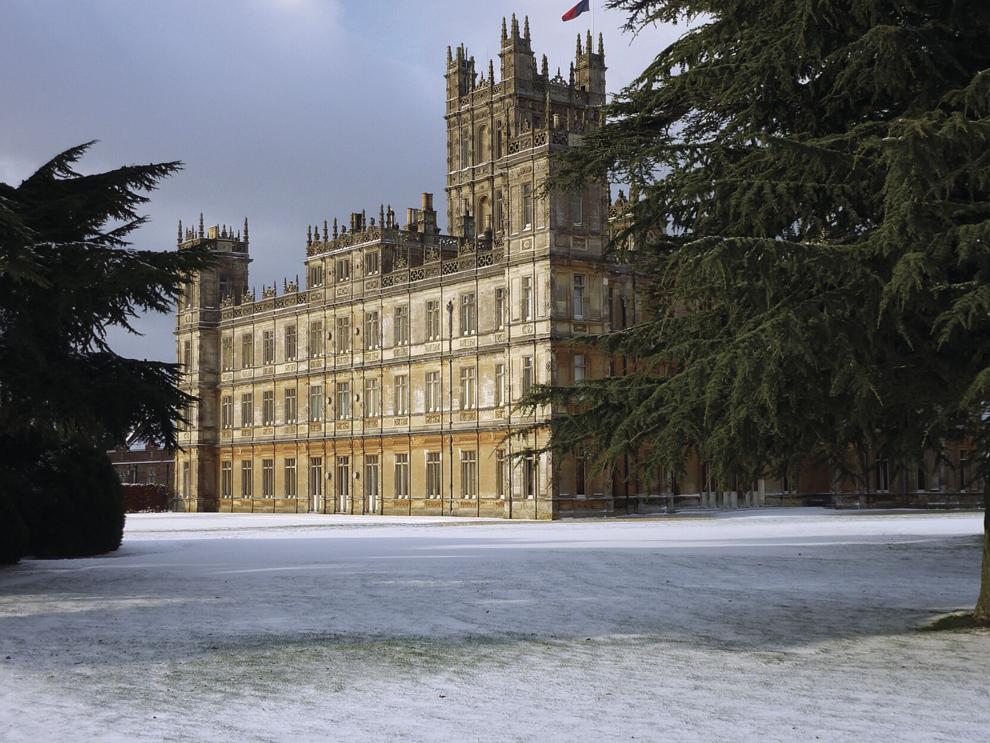 Carnarvon will be speaking about her latest book, "Seasons at Highclere." The international speaker has written five previous books.
Omaha Town Hall is a nonprofit group run by volunteers dedicated to enhancing the cultural life of the greater metropolitan area. Membership is required to attend the lectures.
Although the lecture isn't open to the public, Carnarvon took the time to speak with The World-Herald. She's visiting for a few days and then will return to Newbury, where the property is located.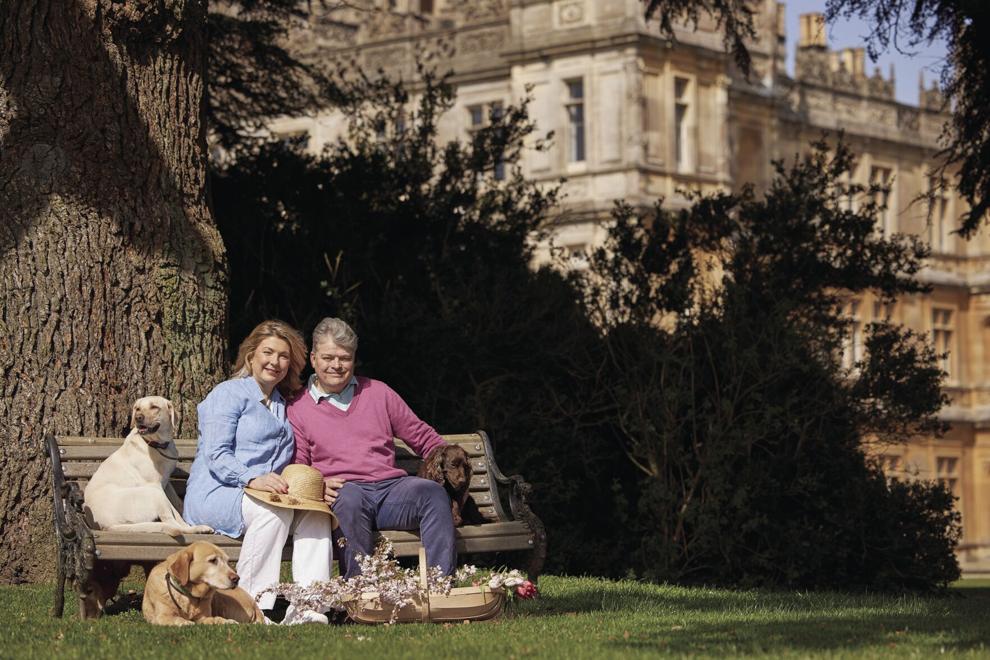 "We're preparing for Christmas at Highclere and there is a lot to do," she said.
Readers submitted questions that we shared with Carnarvon.
How did Highclere Castle come to be featured in the show?
"My husband and I welcomed family and friends to stay, including the creator and writer Julian Fellowes and his wife, Emma. They have often stayed with me and know how the castle and, of course, dining room and other rooms flow. As a result there is a real sense of place in Downton Abbey. Good conversation, good wine and food and much laughter. That's how we won 'Downton Abbey.' "
How much of your home is used in the show?
"We specify the main rooms, bedrooms and gardens, etc. We do agree on areas outside the film contract where we can. They sometimes shoot Maggie Smith's scenes in the dower house's garden in our secret garden. They film in bedrooms, corridors, staircases, garages. It's an ongoing collaboration. It's what you see in the film. There is no set. It is simply our home."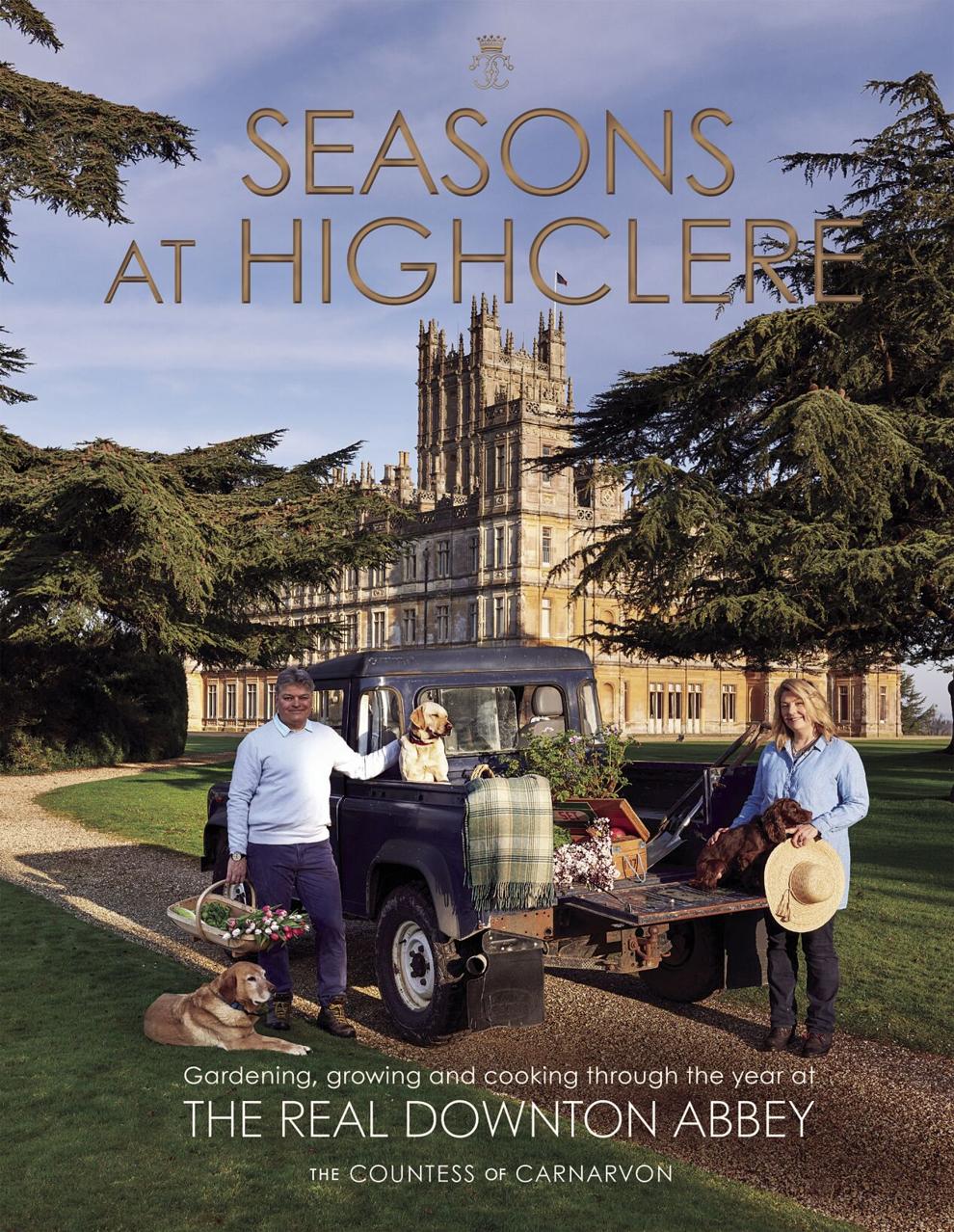 Does the furniture belong to you? Do you actually use the dining room and desk that you often see in the show?
"They are all of ours. Otherwise, they would be damaged if we were moving them around too much. There are quite a lot of vases and lamps that are too important and fragile to move. You do better by not moving them. We have beautiful china and silver which we put away, and they hire in from a prop store. On the first day of the filming ever, they dropped a camera boom on a beautiful green onyx box. They didn't mean to. But maybe in a sense it brought them up short. We carried on more carefully. There have been a few accidents along the way. We're trying to keep the castle safe, and they are trying to get the best shots, so there are a few conversations along the way."
In American terms, you wouldn't think it was. There are some radiators making sure the damp keeps out. I was on the top floor writing and it does get quite cold. I am sitting in jumpers and an outside ski coat. We're sort of used to it. If you're cold in bed at night, you put on an extra jumper. It's always been thus."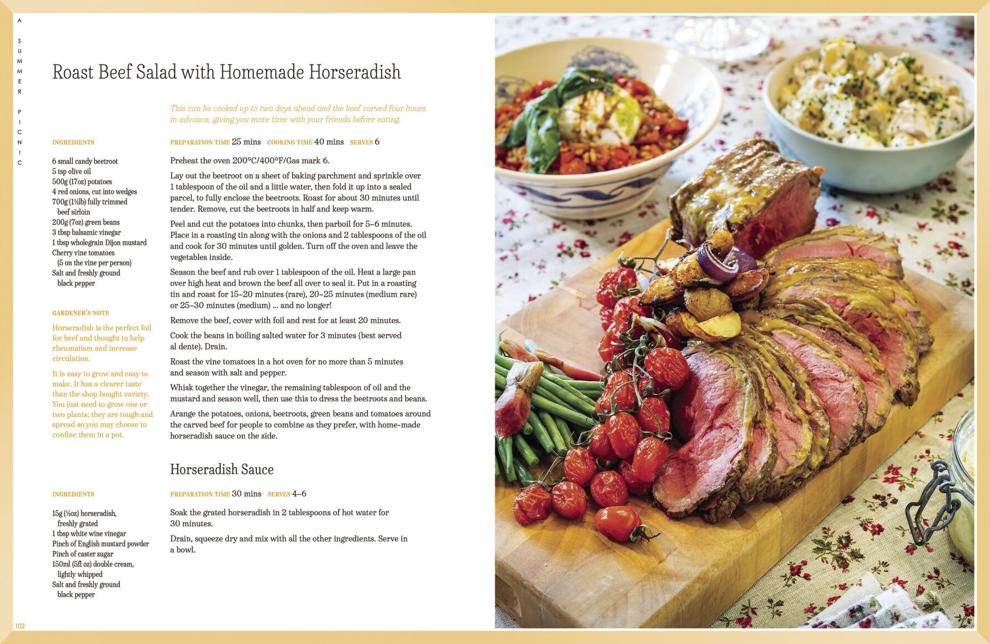 In the TV series, you see the big expanse of lawn at the front of the home. What else would a gardener find if they visited the 5,000-acre estate?
"We have gardens, which you have seen a little. We have wildflower meadows, a secret garden. A garden in memory of my mother-in-law, a white border, the Wood of Goodwill. We are reinstating a much-lauded garden that was there in 1820. Around the gardens are 1,000 acres of spectacular parkland and ancient trees, mainly grazed by sheep and another 4,000 to 5,000 acres of woodland and arable lands. We are farmers, we grow food and there's space for wildlife."
How many people does it take to run an estate like Highclere Castle?
"Most of our staff have been here a long time. There are some youngsters who have been in the office for two or three years up to 60 years. It sort of varies. There are full-time and part-time staff and contractors as well. There are a lot of part-time guides, 40 to 50 of all ages to make sure we have a core group to take visitors around. In the summer, when we're busy and have the farm and garden as well, it's up to 140 people I suppose. The scale is slightly bigger than you see on Downton Abbey."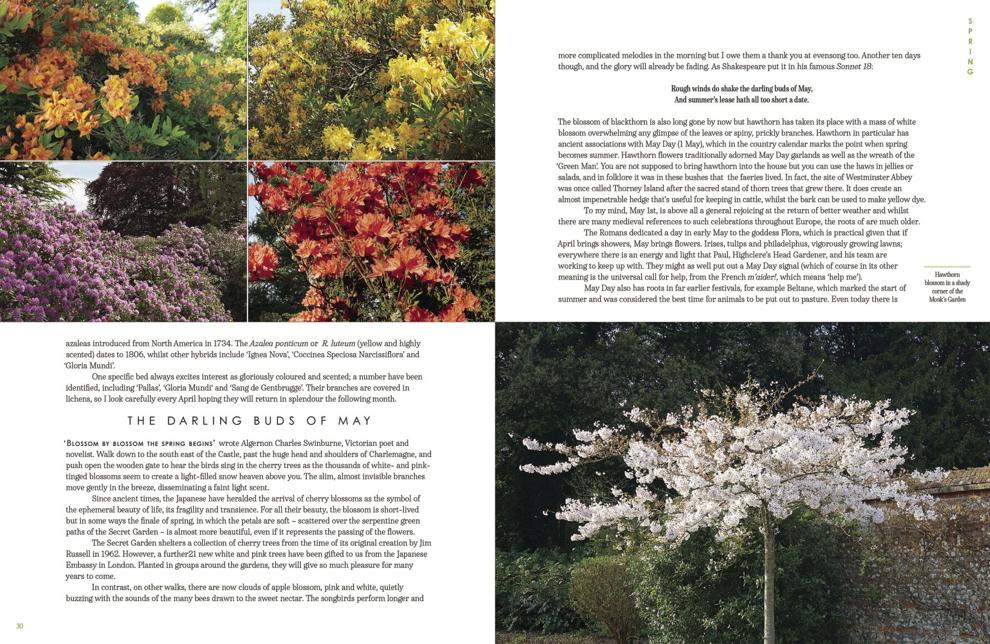 Has the publicity surrounding the show and movies made a big difference to you financially?
"That's not what has made the difference. Sadly they don't pay us any royalties. Our home has become one of the most famous homes in the world and our strategy is to see how we can leverage that. It's been our responsibility since 2001. It's not a museum, it's also a home, so I thought it was important to share it with family and friends and now amazingly with quite a lot of the world. That's why I write books. I am really enjoying sharing the privilege of living in an extraordinary house and landscape. That's why I'm hoping people will buy them. I think farming in U.K. is really a struggle. We suffered from Brexit. We're trying to live and farm well. We're trying to farm well for wildlife, landscape and nature."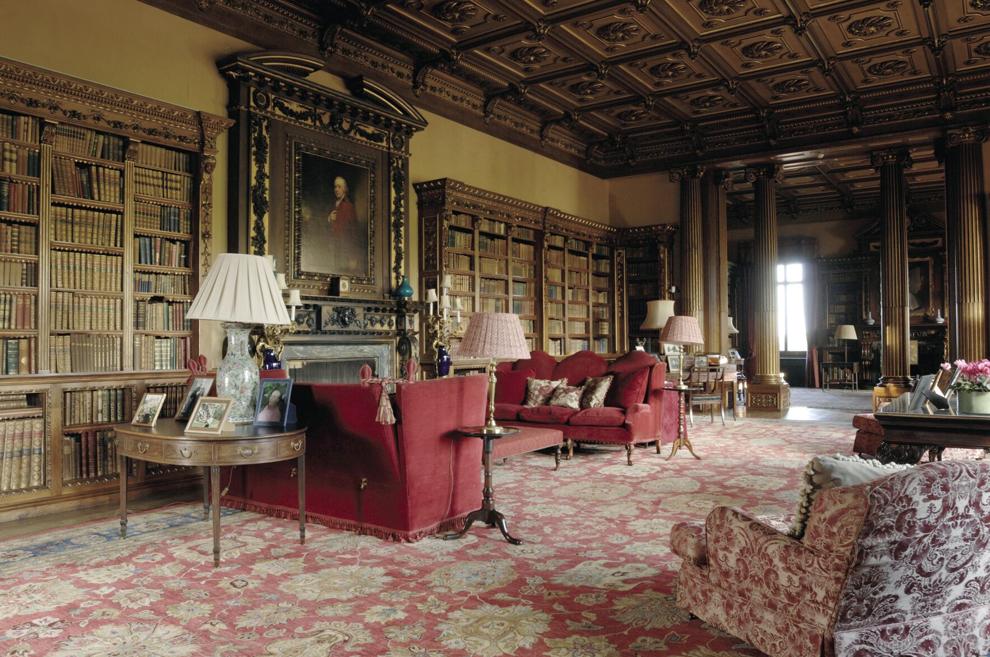 How long has Highclere been in the family? Do you have heirs?
"It was owned by the church, the bishops of Westminster, for 800 years. It subsequently came into my husband's family in 1679. I have two stepchildren and a son. Hopefully, Geordie and I are going to be on yet for a while. The queen is a pretty good beacon. My husband and I have developed an interesting profile for Highclere and it is very much something we've done together. Now is the time to push on with that."
Was the home open to the public before the advent of Downton Abbey?
My father-in-law and my husband opened the castle in 1987. They found undiscovered treasures of ancient Egypt, pre-Tutankhamun (the 5th Earl of Carnarvon discovered the tomb with Howard Carter). That was amazingly lucky. We then developed a weddings business. Today it is focused around tours, however. They are often themed. I've written a book, "Seasons at Highclere." It's all about the gardens and growing and cooking and that has been at the center of life here. The result is the dinners and the parties. The book also focuses on nature and its intrinsic value for all of us; it is utterly essential for a healthy life. I hope it's a really good companion for the show."
Does it remain open for tours?
"We have different tours all the time. We highlight the different seasons in which we live. In the spring, we'll focus more on the gardens. It's slightly more subtle than just one type of tour. We often include food. Afternoon tea of course!"
What do you think of Nebraska?
"It's an amazing sky. There's been some amazing sunsets to watch. I'm looking forward to meeting everyone and hope they enjoy the stories. It's wonderful to be here."
---
2021 Inspired Living Omaha Stories