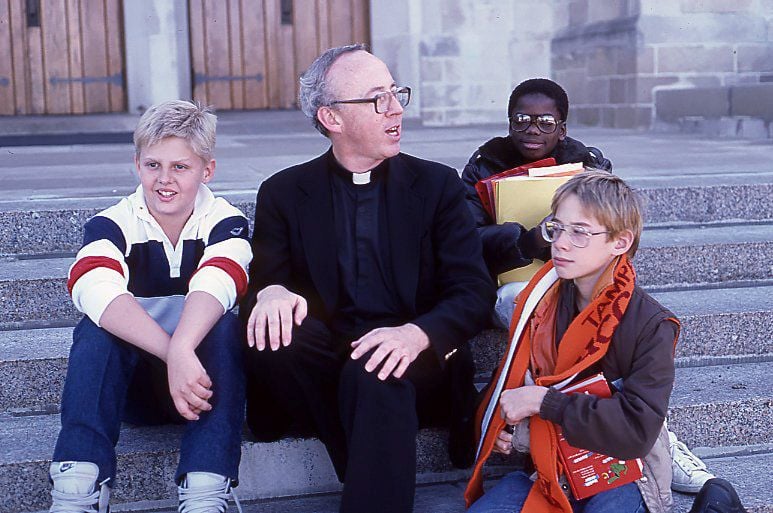 The Rev. Val Peter started his days in prayer before Father Edward Flanagan's tomb.
He prayed for guidance in his role as executive director of Boys Town.
And in Peter's last days, he prayed with the cross that Flanagan had with him when he died.
Peter died early Tuesday. He was 85.
"He wanted to help the unwanted and unloved children. That's very similar to the mission of Father Flanagan," said Thomas Lynch, director of community programs at Boys Town.
Peter, born and raised in Omaha, served as executive director of Boys Town from 1985 until his retirement in 2005.
He attended elementary school at Holy Cross and high school at Creighton Prep. He went on to earn two doctoral degrees.
Peter taught at St. John's Seminary — now Mount Michael Benedictine High School — in Elkhorn, as well as the College of St. Mary and Creighton University before joining Boys Town.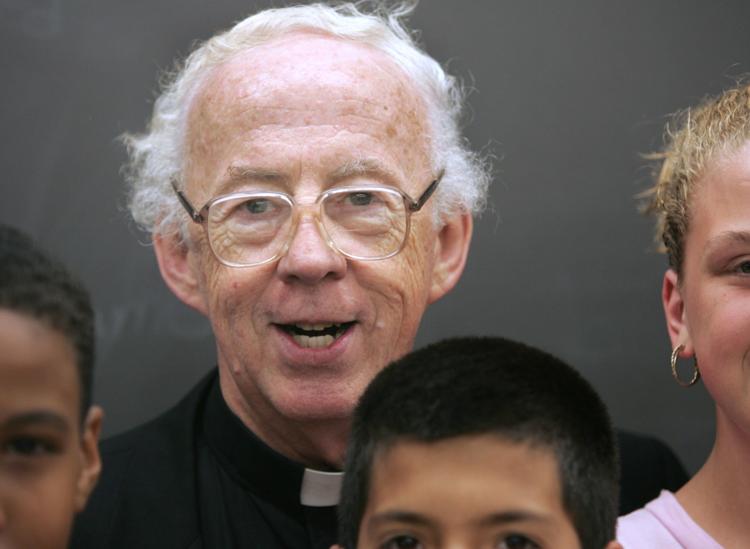 "Father Peter was a brilliant gentleman," Lynch said. "He described himself as being a passionate person, and he would be an advocate for people who needed assistance. He did that for children and adults."
During his time at Boys Town, Peter helped to expand the institution at several sites across the country. He also oversaw the remodeling of four dormitories and the addition of new family homes to allow for helping more girls on campus.
Peter could be strong-willed, some who knew him said, but that went hand in hand with his passion.
Bruce Haney, who went to high school with Peter, said his friend was a hands-on director at Boys Town, fully engaged in his work. In addition to his administrative duties, Peter made an effort to know the names of every child and teen on the Boys Town campus. He learned their backgrounds and stories, too.
When Tony Jones arrived at Boys Town with his brother, they were scared, sad and alone. But Jones said his stress and frustration were eased after meeting with Peter for the first time.
Jones, who is now the alumni director at Boys Town, said Peter's "heart was just open for children." Peter was able to connect with anyone, Jones said."Father could speak to an 8-year-old and then go into a board meeting and speak to a Ph.D. It didn't matter what spectrum you were on. Father was able to identify with you on any level," he said.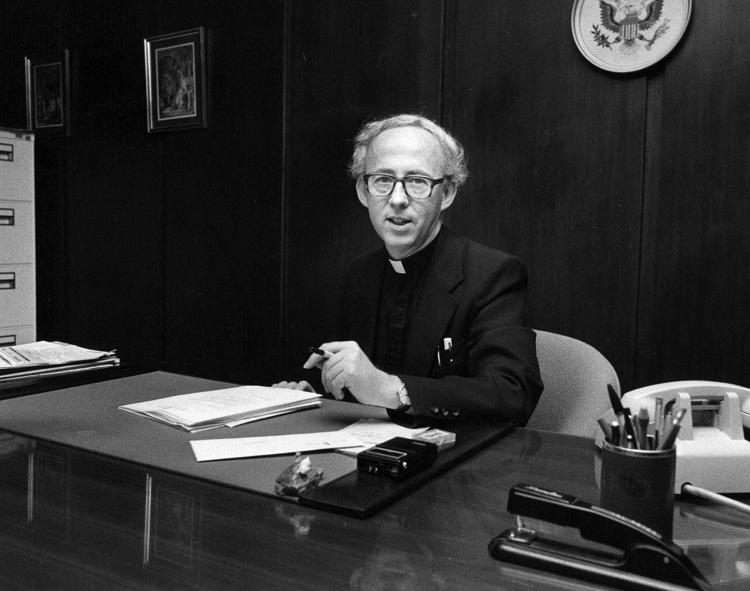 Jones spent more than 20 years as a family teacher at Boys Town. He has shared one lesson from Peter with several of the students who passed through his home.
When Jones was struggling in a math class, Peter told him: "No two roses bloom at the same time. You will blossom on your own time."
Jones, like many alums, stayed in touch with Peter in recent years.
"He calls his alumni his ragamuffins," Jones said. "He asked me if I would continue to take care of his ragamuffins when he's gone. That will be my mission."
After Peter's retirement in 2005, he said, he was asked to move off campus and was no longer allowed to serve as associate pastor of Boys Town's Dowd Memorial Chapel. Peter had replaced Monsignor Robert Hupp in 1985. Later, the two priests had a public rift, and Peter asked Hupp to move off campus, which he did in 1993.
Peter said in a 2017 interview that he didn't see parallels between Hupp's departure and his own but acknowledged that both were "messy." He did go back to Boys Town regularly for lunch in the cafeteria.
While dining with him, it was rare not to be interrupted by a phone call from an alum touching base or seeking advice and prayer, said Tim McNeil, chancellor of the Archdiocese of Omaha.
It's easy, McNeil said, to get bogged down with the management side of things, but that wasn't the case with Peter. His relationships with the residents came first. He embodied Father Flanagan's mission, McNeil said.
"A lot of the residents there come from really hard lives. At some point in their lives, they might have suffered from deprivation of love," McNeil said. "They got an outpouring of that from Father Val. He was Christ to the kids."
Notable Nebraska, Iowa deaths of 2020
A roll call of notable people who have died in 2020:
Omaha World-Herald: Afternoon Update
The latest headlines sent at 4:45 p.m. daily.