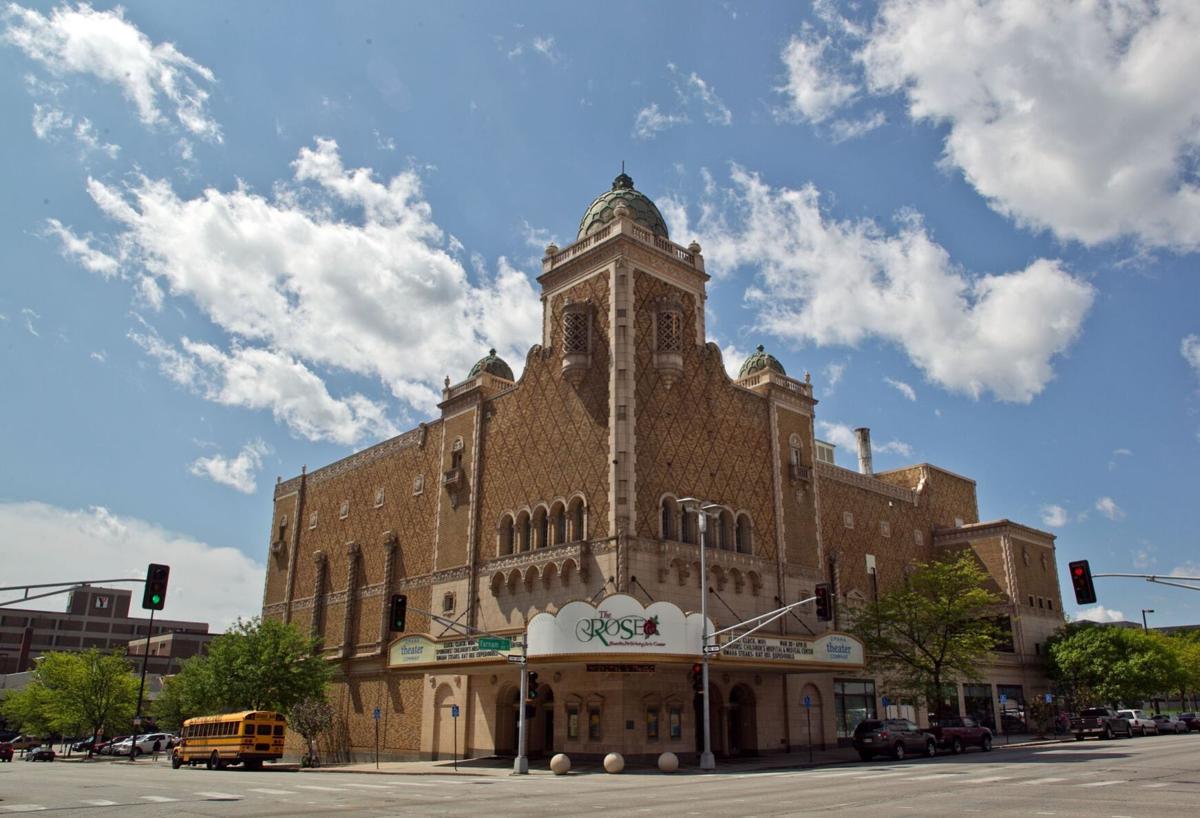 It's hard enough for adults to talk about race. Imagine how kids must feel.
Representatives of children's theaters across the country did just that and came up with a way to help.
Their project, "A Kids Play About Racism," premieres online this weekend.
Omaha's Rose Theater is one of 41 children's theaters from coast to coast that signed on as project partners. The play grew out of a recent meeting for leaders of Theater for Young Audiences, an industry trade group. Matthew Gutschick, artistic director of the Rose, was a participant.
The script is a stage version of "A Kids Book About Racism," written by Black author Jelani Memory.
"Once Black Lives Matters protests really swept the nation, creating an urgency around getting parents ways to talk about race with kids, the moment seemed to be there to adapt this book," Gutschick said.
The play centers on young Jelani, a boy with a Black father and a white mother. It touches on his everyday experiences, such as bullying. One boy tells him, "You look like a crayon color I never use," leading Jelani to wonder if the boy knew how hurtful that was. It has rap, spoken word and lots of music.
It defines racism "and models exciting and fruitful ways we can talk about race," Gutschick said.
That's useful, he said, because many people avoid the issue.
"We are often taught as a culture that we shouldn't talk about race, that it's somehow impolite," Gutschick said, enabling people to ignore difficult matters that must be resolved.
The book has reached thousands of kids around the world, he said, and he hopes as many as possible see the 35-minute play. It was written and directed by Khalia Davis, who has worked with a number of children's theaters in the United States, including the Bay Area Children's Theater in San Francisco and the Brooklyn Children's Theater in New York City.
It was produced on Zoom with actors in various locales. You can find a link to the video at akidsplayabout.org. Access is free.
The link will be active all day Saturday and Sunday. Project leaders, Gutschick said, are working on a way to make the play available permanently. He also said he may produce it at the Rose in the future.
Families will get the most out of the production if they pause for discussion and perhaps watch it more than once, he suggested.
"Help kids talk through (things) as they're watching. Assess how they are feeling. Often kids have a highly developed sense of justice and injustice," he said. "You can plot out as a family what actions kids can take at school, at home and in the community."
Unlike some theater for young people, "A Kids Play About Racism" is aimed as much at adults as it is children and doesn't talk down to anybody, Gutschick said.
"There are things in it that hit me pretty hard," he said. "It's worth your time."
---
Our best staff images from July 2020
Get local news delivered to your inbox!
Subscribe to our Daily Headlines newsletter.