The Sarpy County Museum is kicking off a $15 million fundraising campaign to raise funds for a new Papillion facility.
The museum announced in December that it would relocate to a new space off 90th Street and Nebraska Highway 370 in Papillion. The move is a necessity for the museum, which soon will outgrow its home in Bellevue. It also has faced pressure from the city to relocate its historic train depot.
Museum officials also released renderings of the proposed 28,000-square-foot facility. It would include space for current materials held by the museum as well as a rotating display space and proper museum storage.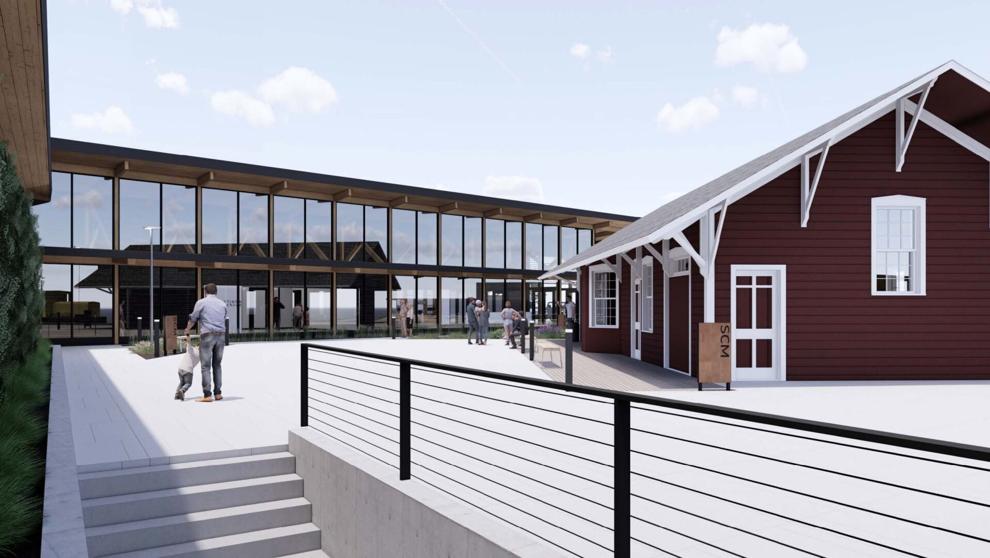 The museum also would be large enough to accommodate the addition of a nationally renowned collection of railroad artifacts curated by Bill Wimmer, a former railroad executive with Union Pacific, and his family.
The current train depot and caboose, along with an engine from the Wimmer collection, would frame an outdoor plaza between the buildings for events as well as picnic space.
The museum's focus will primarily be on sharing history of the county's early residents in addition to agriculture, transportation and military.
The new facility is expected to cost $15 million. The first milestone in the fundraising campaign is to raise $1 million to purchase the 3-acre site at 90th Street and Highway 370.