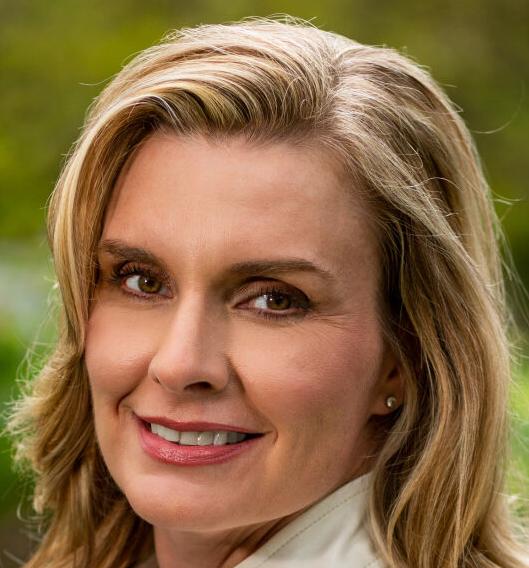 Brennan, an account manager at an insurance marketing company, is scheduled to be sworn in Jan. 12. She was selected last week from 17 applicants to serve the remaining five months of Pahls' term representing District 5, which covers southwest Omaha.
But some people have called for Brennan's resignation after learning of posts on her website in which she wrote about race, politics, the coronavirus and more.
In one post, Brennan argued that White and Black people both need to have their views heard to achieve productive conversations on race. The post is partially constructed as a conversation between those sides and includes a summary by Brennan of what she thinks Black people want White people to know.
LaVon Stennis Williams took issue with Brennan's post because, she said, it reinforces the "stereotypes" about Black men that she fights every day in her work with those who are transitioning out of prison.
"For her to paint that sweeping indictment of Black men and Black people ... shows that she's not worthy to have this leadership position," said Stennis Williams, founding director of ReConnect Inc.
Stennis Williams said that people should be able to ask questions about race, but that Brennan's characterizations embolden those who believe in such stereotypes.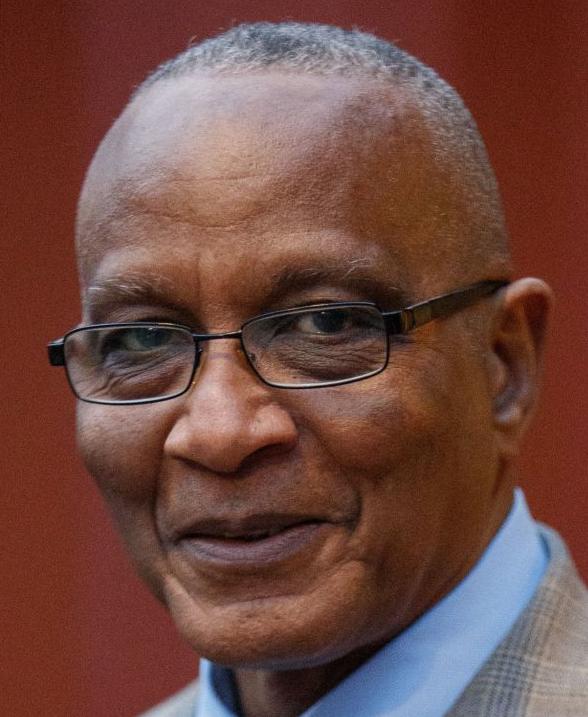 But Councilman Ben Gray, who represents North Omaha, defended Brennan's selection and her writing on race relations. Gray said that he doesn't agree with all of it, but that her willingness to address the subject is commendable.
"I wish there were more White people who were as brave as she is to continue to have the discussion on racism," he said.
Gray also said that Brennan's writings don't paint a full portrait of who she is and that he worries that picking over her words is the sort of thing that makes "good people not want to serve."
"It didn't matter who we picked — we are in an environment where people are just bloodthirsty, and they just want to go get somebody," he said.
In a prepared statement sent Tuesday morning, Brennan said she had already begun talking to residents in District 5 about issues like public safety and business development. She said she will do her best "to be a dedicated representative of the people of my district."
"I want to thank the City Council for their confidence in me and for giving me the chance to prove myself in service to Omaha," Brennan said.
She did not address community reaction to her blog posts.
The four Democrats on the officially nonpartisan council — Gray, Pete Festersen, Vinny Palermo and Chris Jerram — joined Pahls in voting for Brennan, a Democrat. Pahls is a Republican. The two other Republicans, Aimee Melton and Brinker Harding, voted for other applicants.
Festersen said Monday that some council members were interested in choosing a woman to fill Pahls' seat, and that Brennan's experience advocating for children with disabilities stood out. She successfully fought for passage of a Nebraska law that provides insurance coverage to children with disabilities.
Festersen said he read the résumés submitted by all 17 candidates and had phone conversations with some of them, including Brennan. He said he was unaware of her blogs when he voted for her.
"They don't reflect my personal opinions," he said. "At a time when words matter, I share the concern."
While some of Brennan's critics have called for the council to reverse course and select someone else, that doesn't appear to be allowed under the city charter, said interim City Attorney Matt Kuhse.
State Sen. Justin Wayne said he's waiting to see Brennan take ownership of her comments or show that her thinking has evolved.
"What we can't continue to have is limousine liberals and White saviors inject their solutions into North and South Omaha without North and South Omaha being a part of that conversation," he said.
Cynthia Robinson, chairwoman of the department of Black studies at the University of Nebraska at Omaha, said she welcomes complex conversations about race that are based in history and ask tough questions about existing power structures.
But Brennan's words from a Black perspective were out of line, she said.
"She can't really speak for Black people because she's not Black," Robinson said. "She'll never experience race in the same way that Black people experience race."
North Omaha advocate Preston Love Jr. said he has known Brennan for a few years. He said he agrees with some of her writing and has questions about some of it. But he took issue with those who have accused her of racism.
"I don't think she's guilty of the charge," he said. "She'll have to prove herself to people who are maybe her critics."
Love said Brennan will have ample opportunity to do that on the council.
"Let's see (how it goes)," he said. "Because actions speak louder than a blog."
---
Our best Omaha staff photos of 2020