A handful of Omaha-area businesses are requiring employees to be vaccinated against COVID-19. But more are stopping at strongly encouraging employees to get vaccinated.
Union Pacific and Gallup — both federal contractors — said employees will be required to have the COVID-19 vaccine.
President Joe Biden announced last month that workers at private companies with more than 100 employees would have to get vaccinated or tested regularly.
A mandate also applies to federal contractors and employees at health care facilities that receive Medicare or Medicaid reimbursements.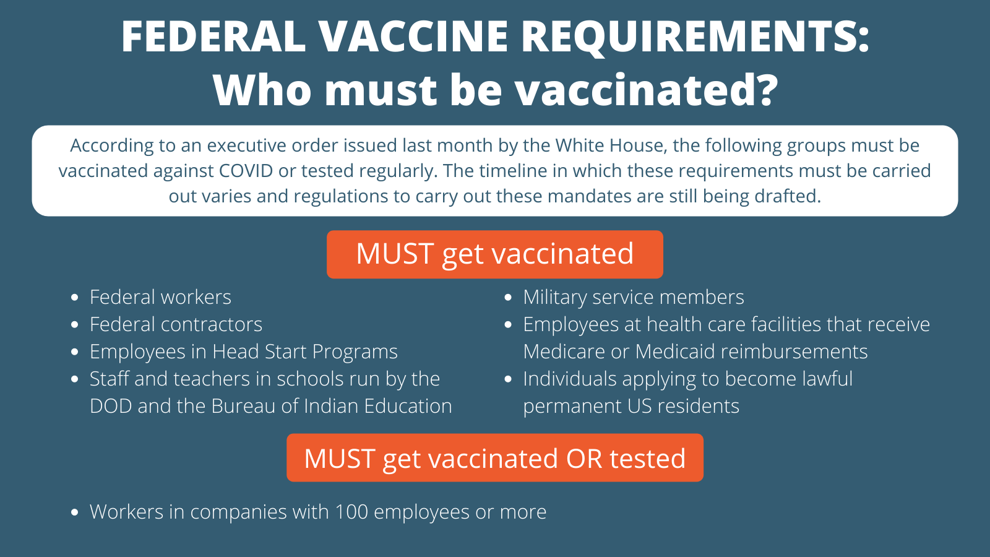 Union Pacific will require all employees to report their vaccination status or have an approved medical or religious accommodation by the federally mandated deadline, spokeswoman Robynn Tysver said.
As an incentive, U.P. management employees will receive a vacation incentive and unionized employees will be offered incentive pay. Employees are encouraged to receive vaccinations outside of work hours.
Gallup also will adhere to the executive order requiring vaccinations, Justin McCarthy, an official with the organization, said in an email.
The joint statement was signed by CEOs of Boys Town National Research Hospital, Bryan Health, CHI Health, Children's Hospital & Medical Center, Madonna Rehabilitation Hospitals, Methodist Health System, Midwest Surgical Hospital and Nebraska Medicine.
Deadlines among the health systems were staggered, with the earliest set for Oct. 1 and the others running through November. Unvaccinated employees or physicians were able to apply to their employer for medical or religious exemption.
Military service members in Nebraska also are required to get COVID-19 shots. Deadlines for vaccination varied by branch, with active-duty airmen at Offutt Air Force Base expected to be fully vaccinated by Nov. 2.
Meanwhile, other businesses are encouraging or recommending that employees get the vaccine.
First National Bank is recommending that employees get vaccinated, but it's not a requirement, said spokesman Kevin Langin.
Vaccines are "strongly encouraged" for eligible individuals within the Omaha Public Schools, said Bridget Blevins, a district spokeswoman.
The vast majority of Conagra employees have voluntarily been vaccinated, said company spokesman Dan Hare. He said company officials will continue to monitor the situation and will enact changes if necessary.
Mutual of Omaha isn't requiring COVID-19 vaccines for employees at this time, spokesman Jim Nolan said.
Lozier Corporation has not required employees to be vaccinated, said spokeswoman Hannah Bolte. Lozier is aware of the federal order and is monitoring the situation.
In addition to following COVID-19 safety measures, the company will continue to encourage employees to get vaccinated and will offer on-site vaccination clinics, Bolte said.
With the exception of a few essential employees, most of the staff at PayPal are working remotely, said company spokeswoman Caitlin Girouard. When offices reopen, she said, "we will continue to follow all federal, state and local health and safety requirements to keep our employees healthy and safe."
This report includes material from the Associated Press.
---