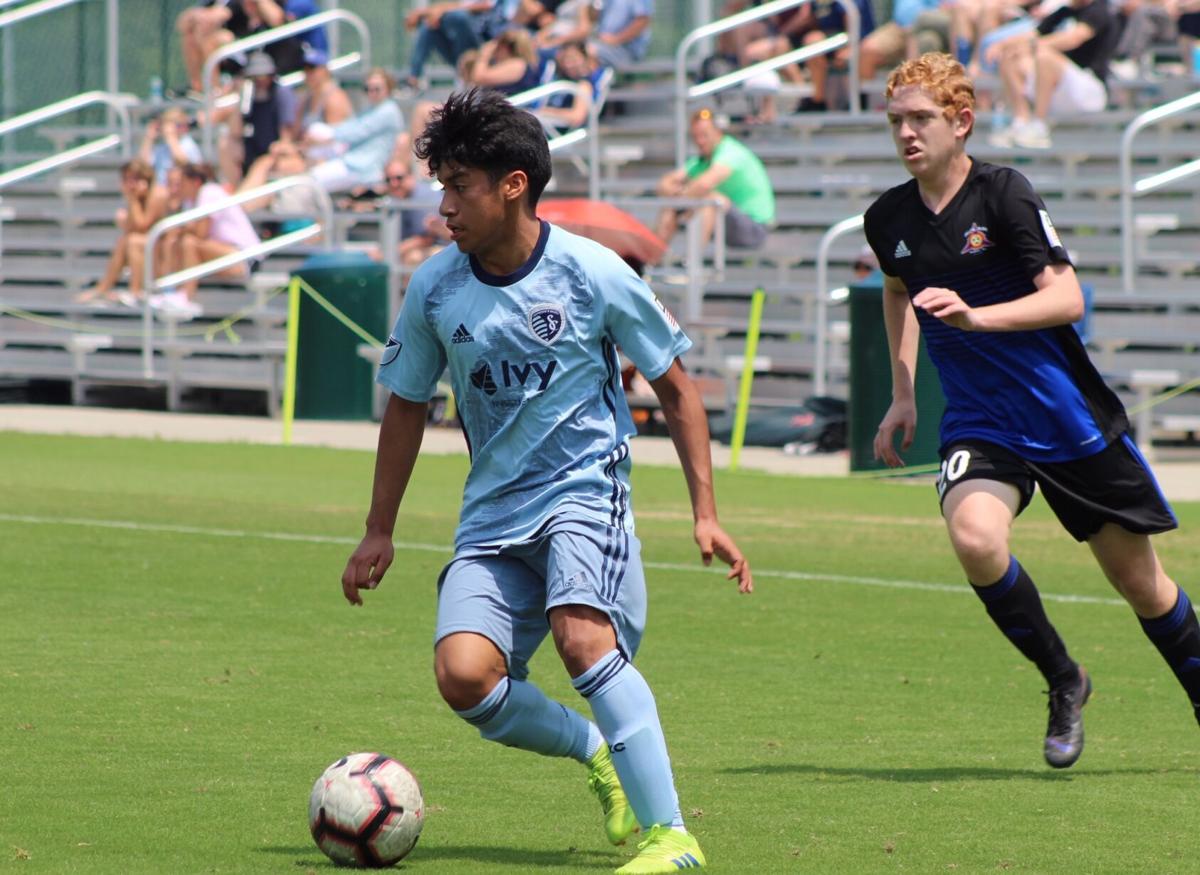 The freshest face in Major League Soccer's youth movement is straight out of South Omaha.
That face belongs to teenager Ozzie Cisneros, who was known as Messi when he was bedazzling fans and bedeviling opponents in Nebraska youth soccer. Cisneros recently signed a professional contract with Sporting Kansas City at age 16, becoming the fourth-youngest player ever to ink a deal with the franchise's MLS club.
He'll enter preseason training Feb. 22 with Sporting KC's top team.
His youth coach from Omaha, Vicente Luis, is impressed but not surprised. He said Ozzie has always played against bigger, older kids, and has risen to the challenge at every level, from playing in the Police Athletics for Community Engagement league in Omaha, to starring for older age-group Sporting KC Academy teams, to scoring goals for the U.S. Under-15 Youth National Team in international competition.
"He's very competitive, trains hard, always trying to develop," Luis said. "He doesn't talk much, but once he's on the field, he's a different person, trying to score, to give an assist, a pass that nobody else sees, all kinds of stuff that he's reading technically that nobody else sees."
Reached Friday after his online classes, Cisneros said it's exciting to be able to train with, learn from and compete against some of the best players in Major League Soccer.
"It's a great feeling to finally achieve my goal," he said. "But it's barely the first step of many. The work is just now starting."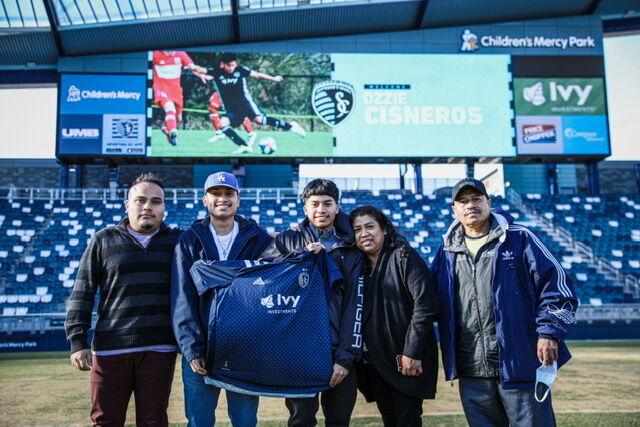 At Cisneros' age, he is expected to end up playing a season or two for Sporting KC II, the franchise's top minor league affiliate in the USL Championship league, Sporting KC spokesman Patrik Bergabo said. But Cisneros has a shot to play with the big club at the highest level of American professional soccer this year.
Even with a growing number of teenagers signing MLS contracts, that's an amazing accomplishment for the Omaha youth, said Jay Mims, coach of Union Omaha, who has known of Cisneros since the lad was 9 or 10 years old.
"To be one of the youngest guys in the MLS, what a special moment for him, because he's made some huge sacrifices," Mims said.
Cisneros has trained at the Sporting KC Academy since he was 12 years old. He has lived there since he was 13. Major League Soccer franchises run the academies in an effort to develop homegrown talent for their teams. The league has a homegrown player contract program through which a small percentage of young people in the academies move on the MLS team. Cisneros signed such a contract, for an undisclosed amount, to play for Sporting KC at Children's Mercy Park.
That's a three-hour drive but a world away from the Cisneros family's living room at 25th and Leavenworth Streets, where Ozzie's journey to professional soccer began with a broken window.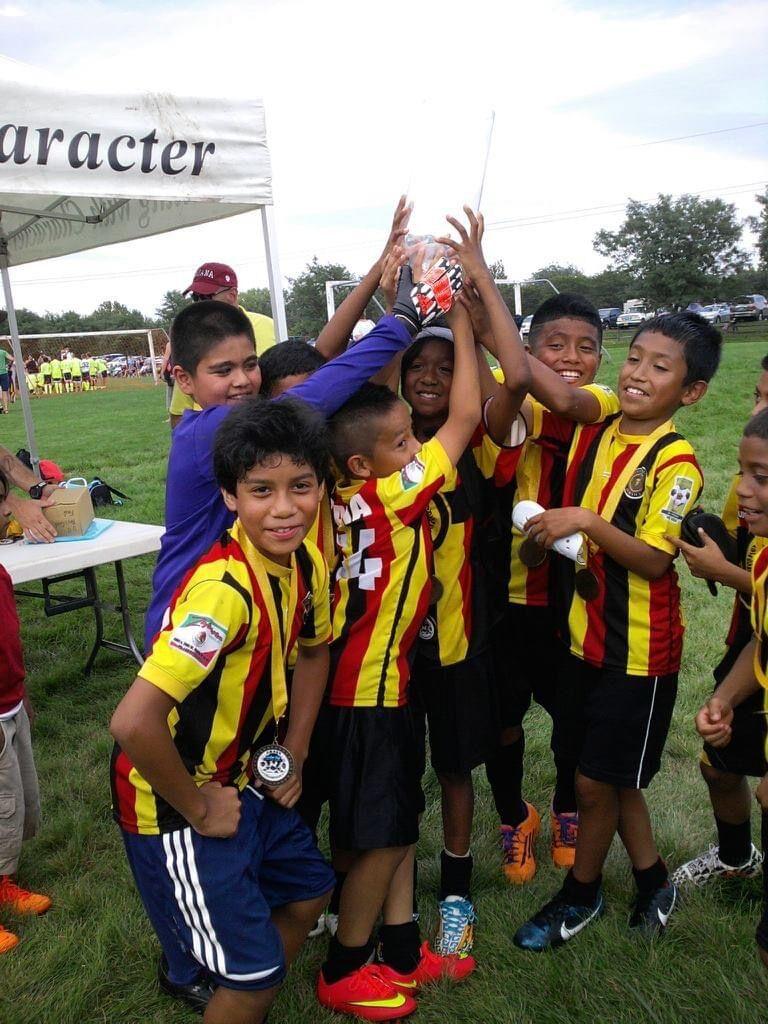 Ozzie, short for Osvaldo, is the youngest of five children. His father, Santiago Cisneros, works in a meatpacking plant. His mother, Maria Guadalupe Reyes, works as a seamstress, or did until the pandemic. The couple are immigrants from Mexico. Santiago played soccer back home and in a Latino league in Omaha as an adult.
Ozzie started playing soccer with his family as a toddler.
"He was naturally good at soccer," said his oldest brother, Luis Cisneros. "As soon as he started walking he started hitting the ball hard. My dad noticed that right away."
When Ozzie was about 5, his dad started taking him, his brothers and Luis' son Edwin to Luis' soccer matches in Omaha's Latino League. The younger boys didn't watch the games, though. They grabbed a soccer ball and kicked it around, battling each other.
Ozzie and his siblings and cousins played in the yard and in the park. When the family got together with relatives, a soccer ball came out.
"When we did some grilling, just had gatherings, our family brought their other kids and they played in the backyard," Luis Cisneros said. "That's where they grew up, always playing soccer."
In those family games, Ozzie was "the last one, the very little one," Luis said. "In order for him to play with us, he had to be good. He always had to push himself."
When Ozzie was about 5, his mother started asking his father to sign him up for a soccer team. But his father was too busy and kept putting her off.
"Finally one day he was playing inside of the house with my other two brothers," Luis Cisneros said. "And they broke a window. That's when my mom told my dad, OK, this is it. Find him a team."
Santiago found a team for Ozzie. He played with an older brother, Alan, and a cousin, Edwin Cisneros, on a team in Alan's age group for about a year. But then the team split up, and the coaches weren't going to keep all the players, just Ozzie and a couple others.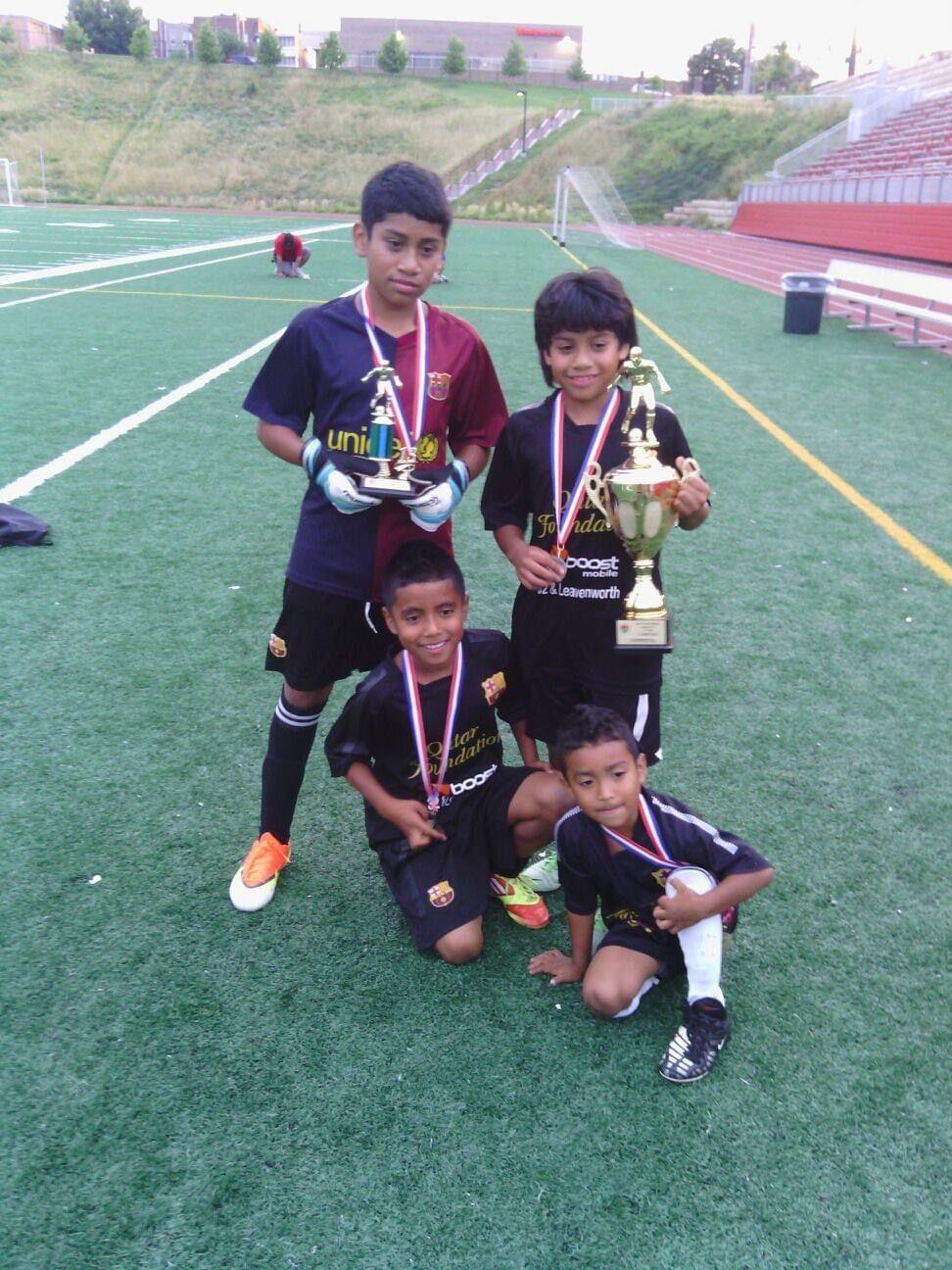 So Santiago Cisneros formed a neighborhood team to keep the brothers and cousins together. They called it Los Guerreritos, after the name of the Mexican state, Guerrero, from which most of the families came. Los Guerreritos played in a South Omaha league at the Kroc Center and South High School in the summer.
That's where Vicente Luis first saw Ozzie play.
"He played two games, one with his age group and one with a couple years older," Luis said. "Right away from the get-go, he would grab the ball, and every time he got the ball he would try to take a couple kids on and pass the ball or score a goal. He would do something special every time he touched the ball."
People started calling him Messi, for his idol, the superstar Lionel Messi. Cisneros was small, like Messi, wore his hair long like Messi did back then, and tried to copy the Argentine legend's game.
Ozzie's dad connected him and other kids to play with a team co-coached by Luis, Leones Negros. Later known as Omaha Nitro, the team stacked with future high school stars had a lot of success in the Nebraska League and tournaments across the state. When Ozzie was 11, he was chosen to play on a Sporting KC team in a Dallas tournament. Going up against teams from other MLS franchises and Mexican and Spanish clubs, "he completely killed it," Luis said.
After that tournament, the Sporting KC Academy signed Ozzie up. The training is free to the players, but they have to get to Kansas City. For a while, Ozzie carpooled with two other Nebraska boys. Then at age 13, he moved to Kansas City. He has lived with a host family and gone to school there ever since.
His mother was not a fan of that decision. She wanted him to leave the house with his soccer ball — but not the city.
"I was afraid this was going to happen, even before it happened," Maria Guadalupe said. "I had to overcome my fear of letting him go."
"It was very, very difficult," Santiago said. "But more than anything, we knew that to accomplish the goal that he wanted, we had to let that happen for him to try to accomplish his dream."
Ozzie is living that dream now.
"It's very exciting, playing against some of the best players in the league," he said. "I like to compete, so I always give my all. There's a lot of veterans in the club that I can learn a lot from every day."
It was in Kansas City that he picked up his new nickname, Ozzie. A coach came up with it, and Cisneros and his family approved. But he's still a kid from Omaha.
"I represent South Omaha," Cisneros said. "I want to be motivation for everyone back home to just know that it's possible to make your dreams come true. You just gotta work hard for it."
---
Our best Omaha staff photos of February 2021