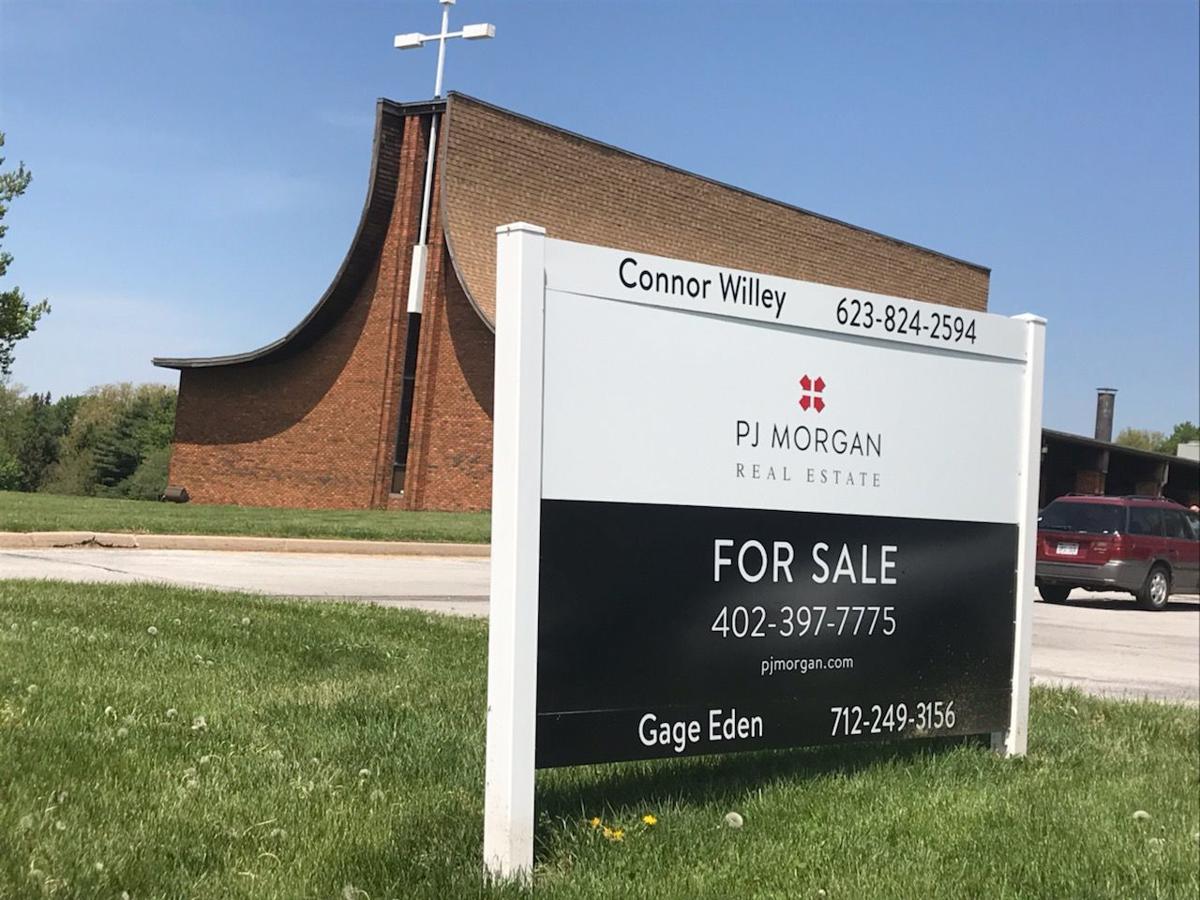 A company affiliated with philanthropist Susie Buffett's Sherwood Foundation has been buying real estate in North Omaha, quietly amassing more than 35 buildings and vacant lots within four blocks of 24th and Lake Streets.
Those acquisitions occurred from 2014 through April of this year and totaled almost $2 million, according to public records. And that doesn't include at least $2.3 million in additional land that the company, RH Land Management LLC, has bought recently in other parts of North Omaha.
North Omaha has endured decades of economic decline and depopulation, with revitalization occurring only in fits and starts.
But the area is showing new energy and signs of a comeback, with a renewed emphasis on North 24th Street.
The 24th and Lake properties position the Sherwood Foundation and Buffett to have a major say in shaping the future redevelopment of the historic heart of North Omaha.
What they intend to do with the property is unclear.
Buffett, the daughter of Omaha billionaire Warren Buffett, declined to comment for this article. Calls and emails over more than a week seeking comment from Sherwood Foundation and RH Land Management officials were not returned.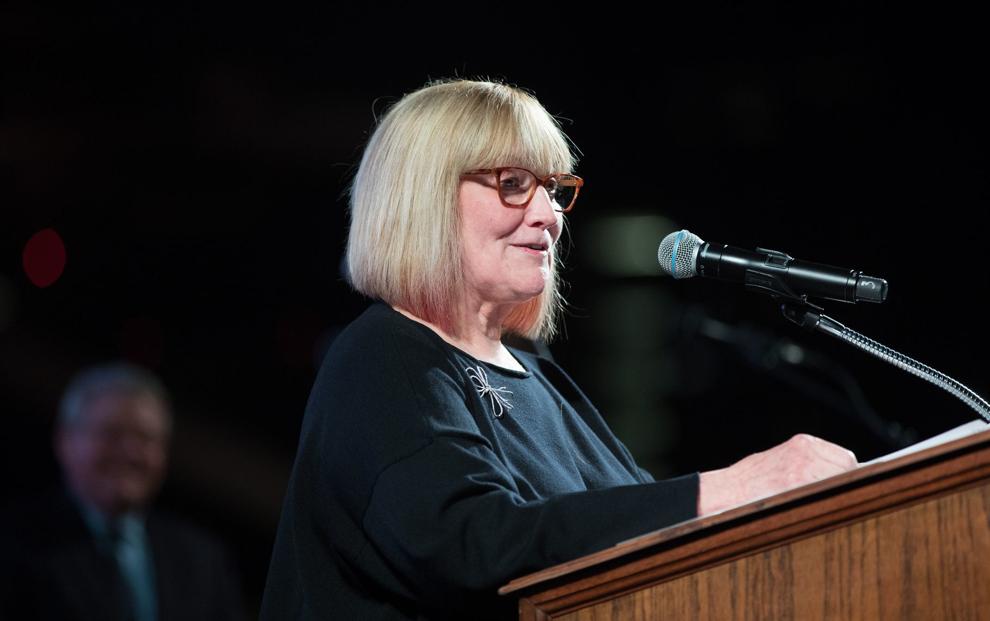 Silence and a lack of community engagement has bred concern. Leaders of two neighborhood groups where RH Land Management has bought multiple properties said they have not been contacted by the company or Sherwood and have not been consulted about what should happen there. They said they were not even aware of most of the acquisitions until a World-Herald reporter told them.
Tanya Cooper, president of the OIC Neighborhood Association north of Lake Street, said RH Land Management and Sherwood "need to be talking to the community about what they want and not just coming in and doing whatever they want to do."
"People have lives, and they have stuff that is already going on down here," she said. "And I'm just going to be frank with you. ... White people need to stop coming into a black community and making it all about what they want to see for us. ... We are not the children, and they need to start bringing us to the table at the beginning instead of trying to put us in the seat that they have made for us on the tail end of things."
Juanita Johnson, president of the Long School Neighborhood Association, home to about 500 people southwest of 24th and Lake Streets, also said she wants more engagement with nonprofit groups and others who want to develop her neighborhood.
"Because we will be directly impacted," she said. "We welcome community input, but we'd like to see a definition regarding what community is. ... Does everybody have a weigh-in on what happens to us all the way out to Elkhorn?"
Omaha City Councilman Ben Gray said he does not know what Sherwood's plans are for the properties.
But he said he is confident that the foundation has the community's best interests in mind. Gray said it is likely that the land and buildings will eventually be turned over to nonprofit developers that do redevelopment that's good for the community, such as past Buffett-affiliated efforts including The Union for Contemporary Art and the Highlander project along North 30th Street.
He noted that 75 North Revitalization Corp., which is behind the Highlander housing, business and community redevelopment project and whose backers include Buffett and the Sherwood Foundation, is following the model of Purpose Built Communities, which has been successful in Atlanta and elsewhere.
"I expect them to do what they've been doing in the past," Gray said.
LaVonya Goodwin, president of the North 24th Street Business Improvement District board, said 24th Street and 30th Street are in various phases of revitalization "and North Omaha residents have an opportunity to participate."
"First, I urge people to start with what they and their families own," she said in an email. "Secure it by making sure that property taxes are paid and estate planning is done."
Goodwin said investment in predominantly black North Omaha is long overdue.
"Omaha is home to one of the wealthiest families in the world," she said. "It makes sense that organizations like Sherwood and Purpose Built Communities would be strong contributors in the revitalization efforts happening in Omaha."
Besides the properties near 24th and Lake, RH Land Management purchased a former church at 3025 Parker St. for $800,000 last fall, then gave the property to the 75 North nonprofit.
In March, RH bought the former St. Paul Lutheran Church and School at 5020 Grand Ave. for $1.5 million.
Meanwhile, 75 North recently purchased the former Omaha Small Business Network building and land on the northeast corner of 24th and Lake Streets.
Othello Meadows, 75 North's president and CEO, said his organization sometimes buys properties that aren't necessarily in high demand but could become more run-down or be misused.
"A lot of the stuff that we end up with is kind of opportunistic and just trying to make sure that it doesn't further deteriorate," he said. "Unfortunately, there's a lot of properties that will just sit there for years, and eventually those things become eyesores and really are kind of a blight on the neighborhood."
Meadows said he didn't know of plans for the RH Land Management-owned vacant lots but said he expects good things based on Sherwood's track record.
"The biggest thing is: Really, he or she who controls the land, their priorities kind of carry," he said. "If your priority is equity and affordable housing and kind of more community-centered development, and you own the land, then you can kind of carry that out."
RH Land Management, a for-profit limited liability company, was created in 2011. Real estate transaction records list Sherwood Foundation Finance Director Shari Lecci as the company's "sole manager."
RH has been in the middle of two significant arts and cultural renovation projects. In Dundee, the company bought the property that housed the historic Dundee Theater, saving the building and helping Film Streams renovate it into cinemas.
In North Omaha, the City of Omaha sold RH Land Management several vacant buildings of the former Blue Lion Center job training center for $650,000 in 2014. The Blue Lion buildings, at the southeast corner of 24th and Lake Streets, were renovated in 2017 into The Union for Contemporary Art, whose mission statement says it "strengthens the cultural and social landscape of our community by using the arts as a vehicle to inspire positive social change."
Mayor Jean Stothert, in urging the City Council to approve the Blue Lion sale, said it would be the first step in a revitalization of the area.
Another set of purchases by RH in 2014 received less public attention.
The company bought the former site of Greater Beth-El Temple at 25th Street and Lizzie Robinson Avenue and several nearby lots that the church owned. The $507,000 purchase of 11 lots made RH Land Management the owner of almost two square city blocks of residential property at the main entrance to historic North Omaha from the North Freeway. Several neighbors interviewed in recent weeks said they have not been contacted by RH, Sherwood or city officials about possible future uses for the land.
"I would like to know what they're going to do with this property they're buying," said Joyce Beacham, whose house is surrounded on three sides by RH-owned vacant lots.
She and her husband bought the house decades ago after they were displaced by the construction of the North Freeway.
He renovated it. They raised three sons there. Beacham likes the neighborhood and would welcome redevelopment, especially more housing, which would bring more people.
"It'd be nice," Beacham said Thursday on her front step, next to a carved sign carved that said "The Beacham Family" and surrounded by neatly tended beds of lilies and other flowers. "I'd like to see it."
In 2019, the city sold the vacant former Simple Simon building at 24th Street and Willis Avenue to RH Land Management for $120,000.
In February, the company bought a row of buildings northwest of 24th and Lake Streets from the OSBN.
In April, RH bought another retail bay there that most recently housed a CBD products store. Those retail bays stretch north for half a block from Love's Jazz & Arts Center, a cultural, arts and community event center. Love's remains an independent, community-based organization in a city-owned building, although it has struggled financially.
Late week, contractors were hard at work in one of those retail bays, a former hair salon. After gutting the building down to its brick bones, they were framing up new interior walls for a future occupant.
The North Omaha Village Revitalization Plan, adopted in 2011, spells out concepts for redevelopment in the area. Another planning process, Forever North, is underway now. The city has not received any requests for changes to future land use or Planning Board applications in the 24th Street corridor, said Chris Wayne, the city's neighborhood planning manager.
"The RH Land Management properties are certainly significantly located, and the contribution of developments on those parcels could be consequential to the well-being of the area and the corridor," he said in an email. "We would encourage development of the properties in a manner that matches the strategy to create compact, mixed-use, pedestrian oriented places that is expressed in Forever North, and echoes the spirit of prior plans seeking to build a vibrant community."
Terrell McKinney, a law student from North Omaha who is running for the Nebraska Legislature, said there should be more transparency and community involvement.
"The community should have equal say in what goes on," he said. "It can't be just, buy up a bunch of land and place something there and say look what I did for you. It should be something that is led by the community, not led by a foundation or land management group."
Johnson, the Long School Neighborhood president, said Omaha Economic Development Corp. projects in the neighborhood are good models for including the community.
Councilman Gray said he is confident that any redevelopment efforts involving Sherwood or 75 North "will follow all the proper procedures in terms of meeting with the public, talking to the community and those sorts of things. I have no concerns about that."
---
Our best staff photos of May 2020
Photos: Our best staff photos of May 2020
Iowa Bars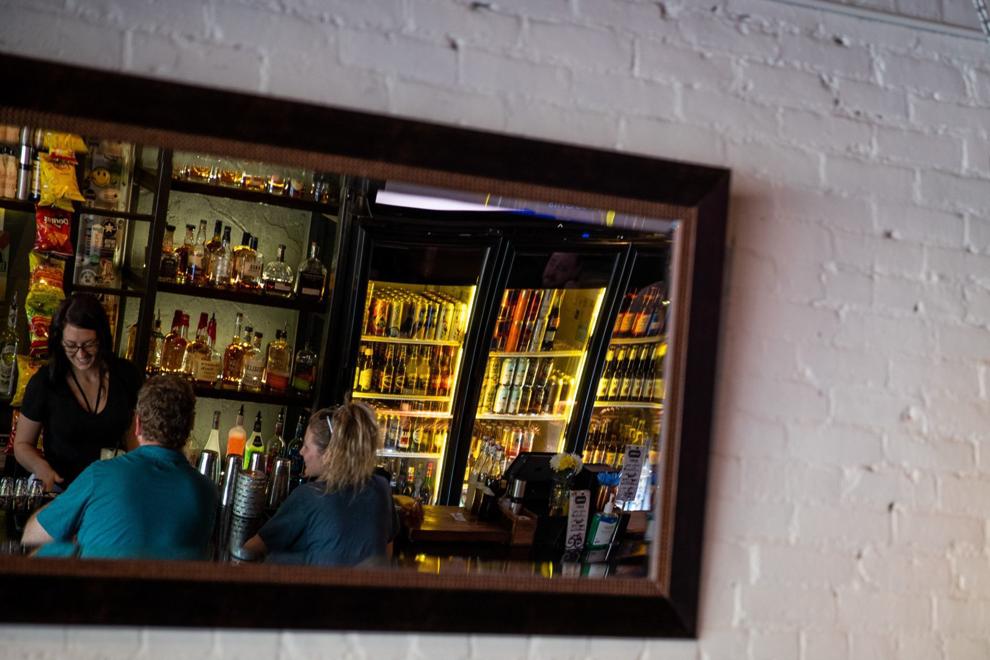 Iowa Bars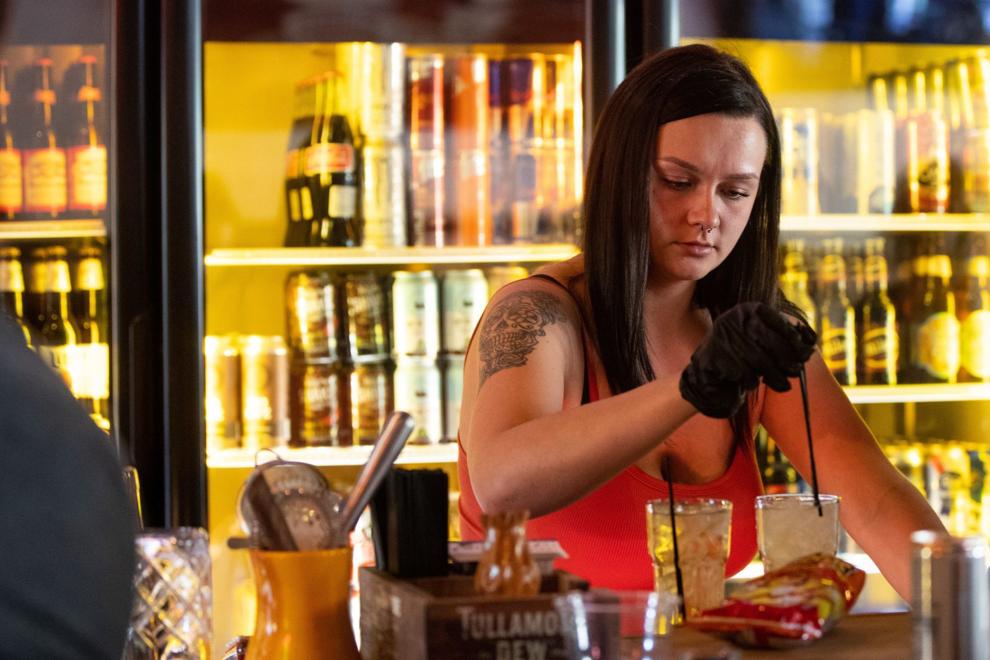 Protest 1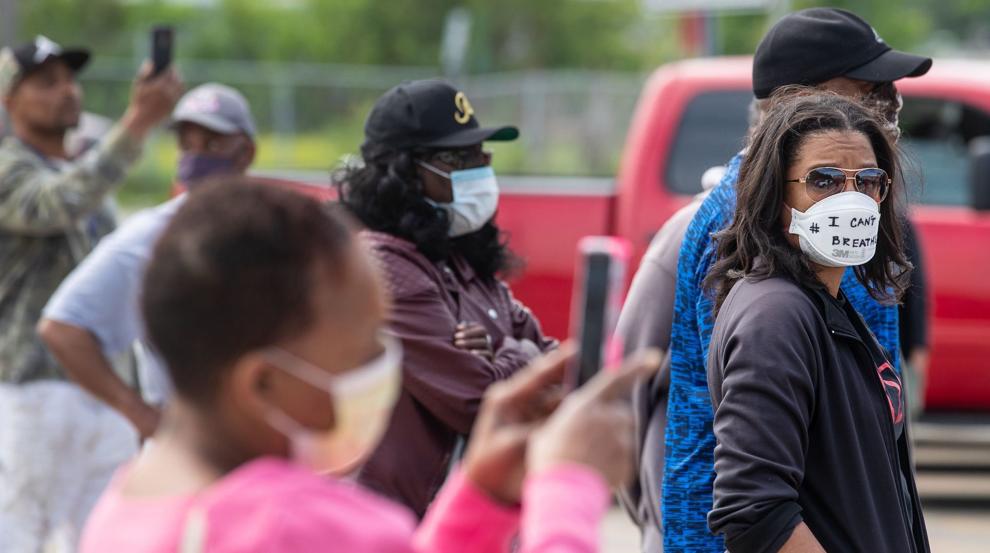 May Rain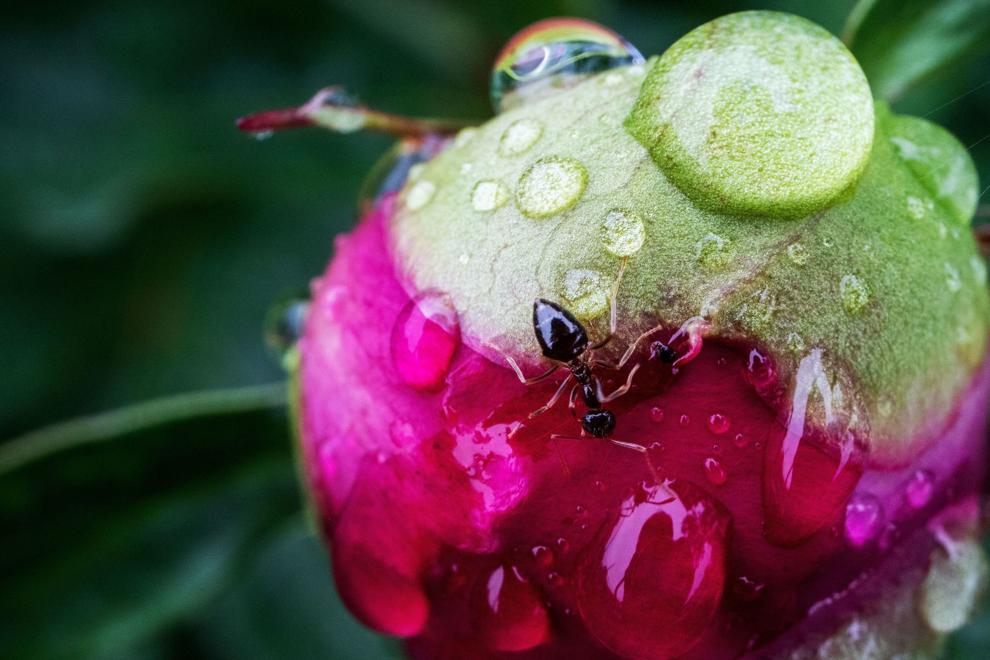 May Rain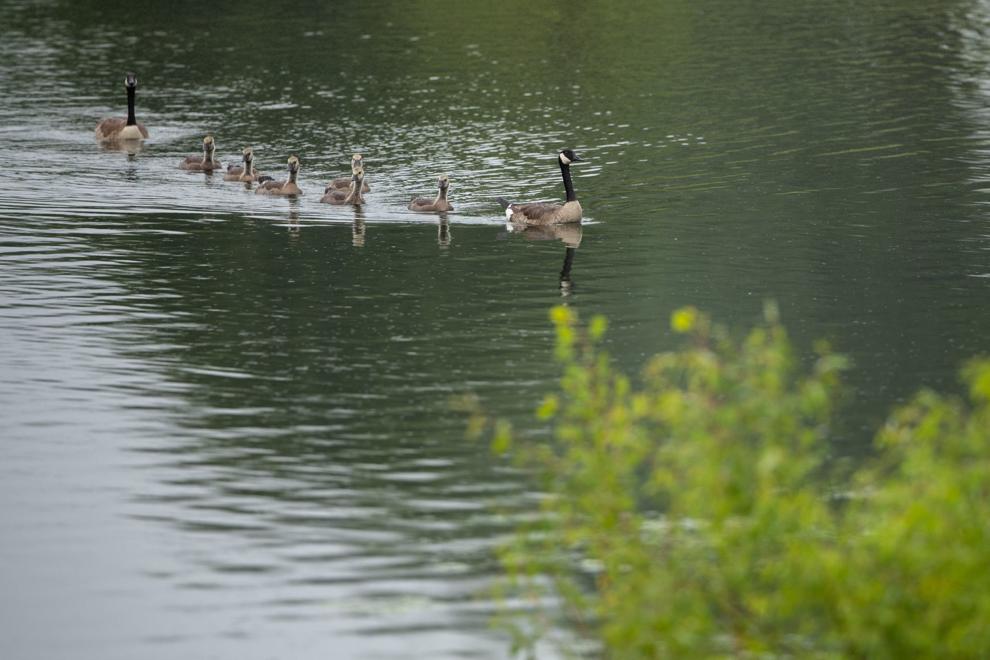 Memorial Day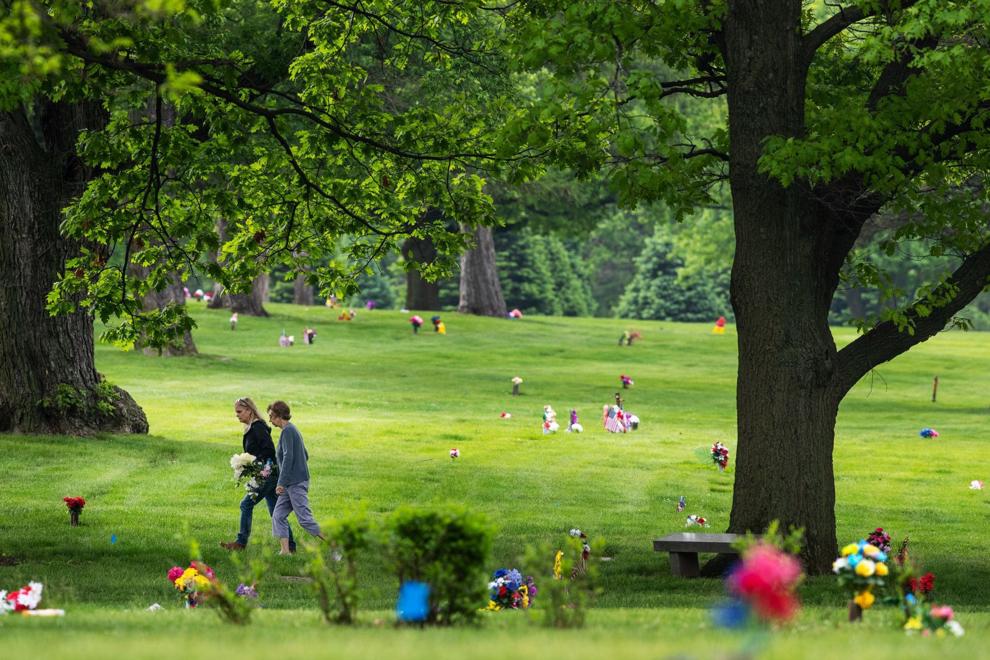 Memorial Day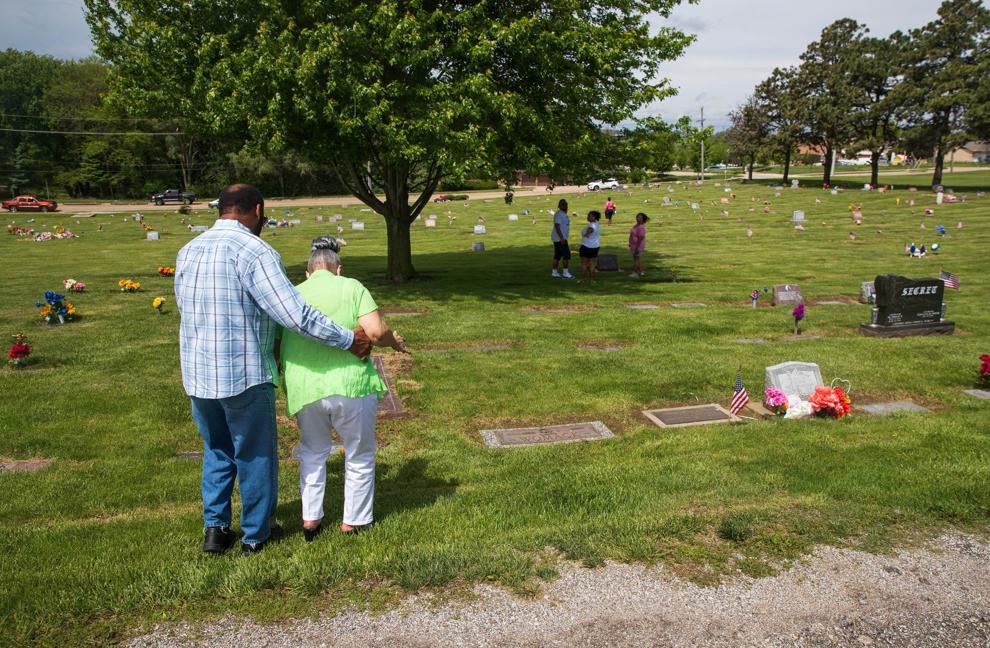 Memorial Day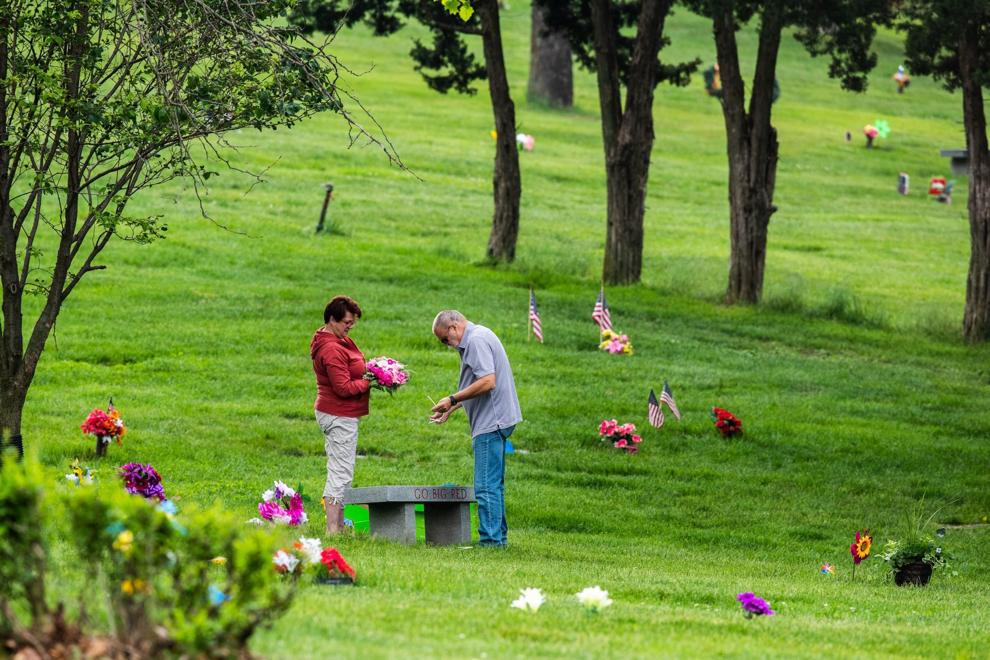 Memorial Day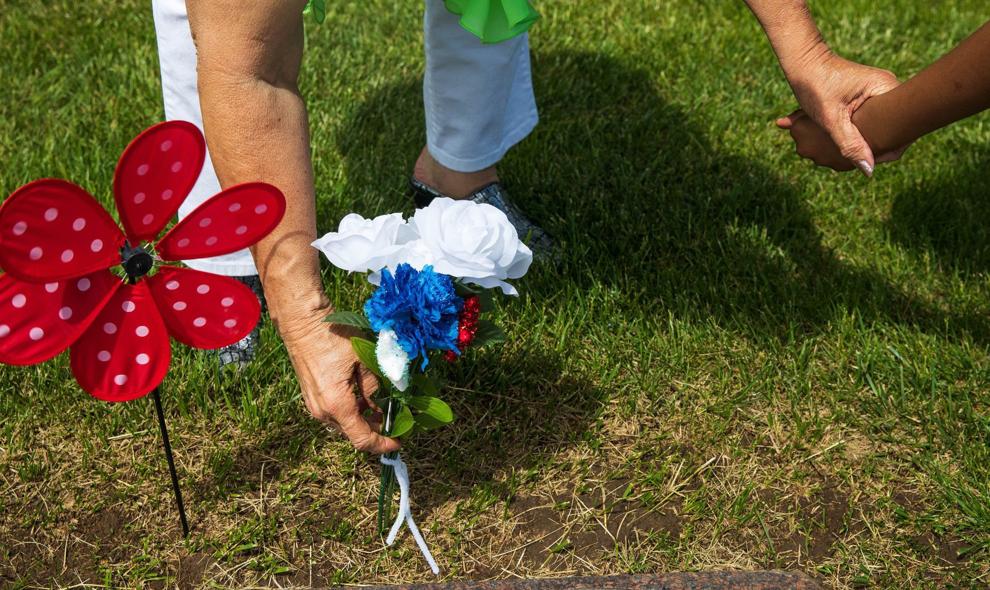 The King is watching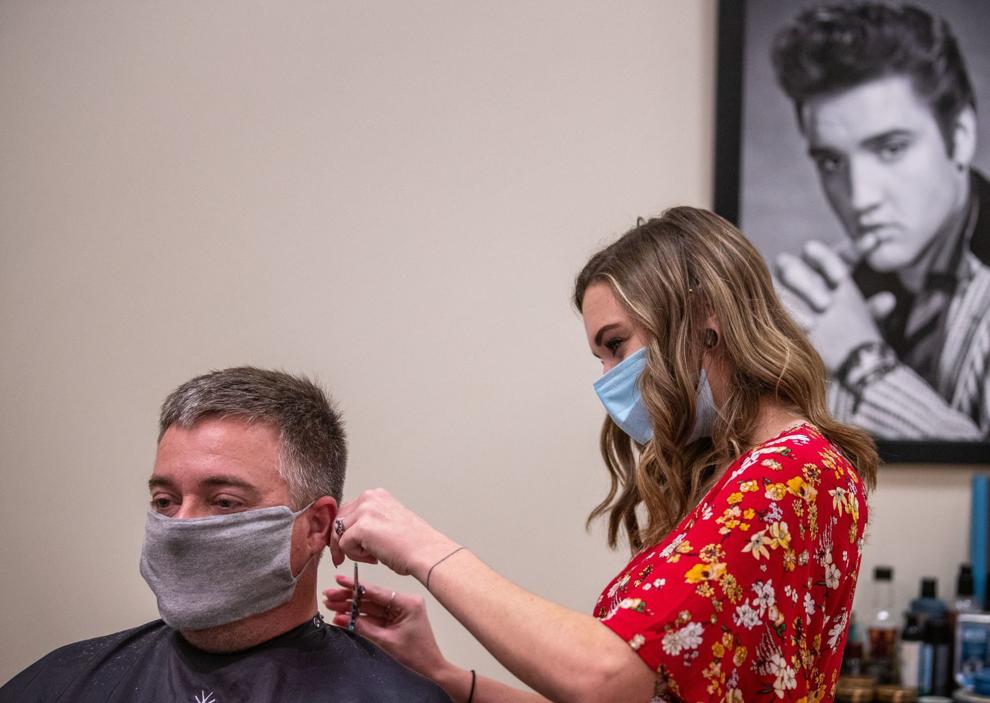 Fence Message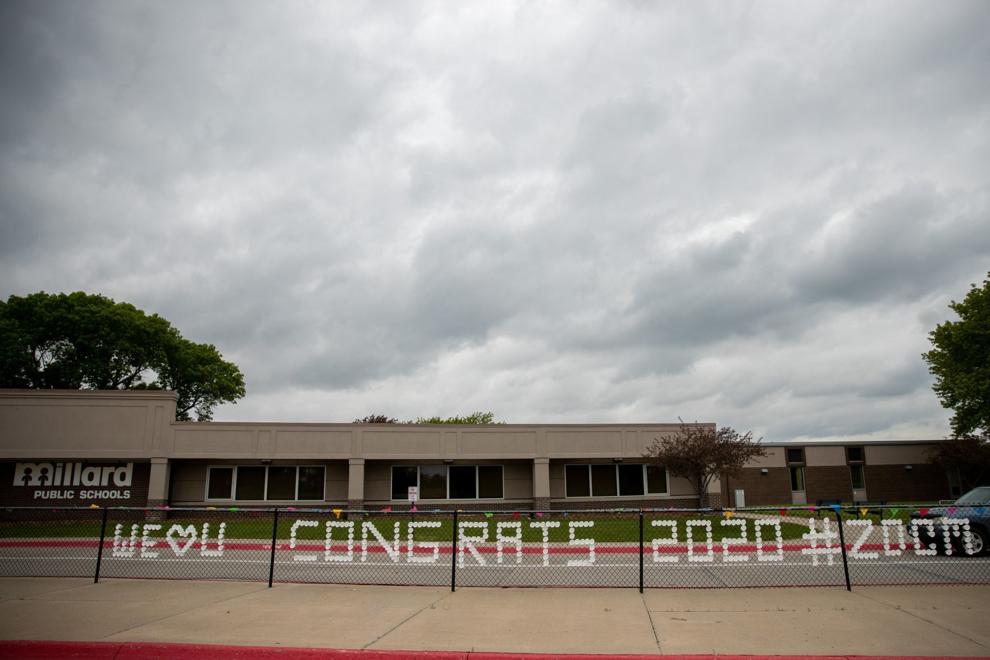 Flights of Honor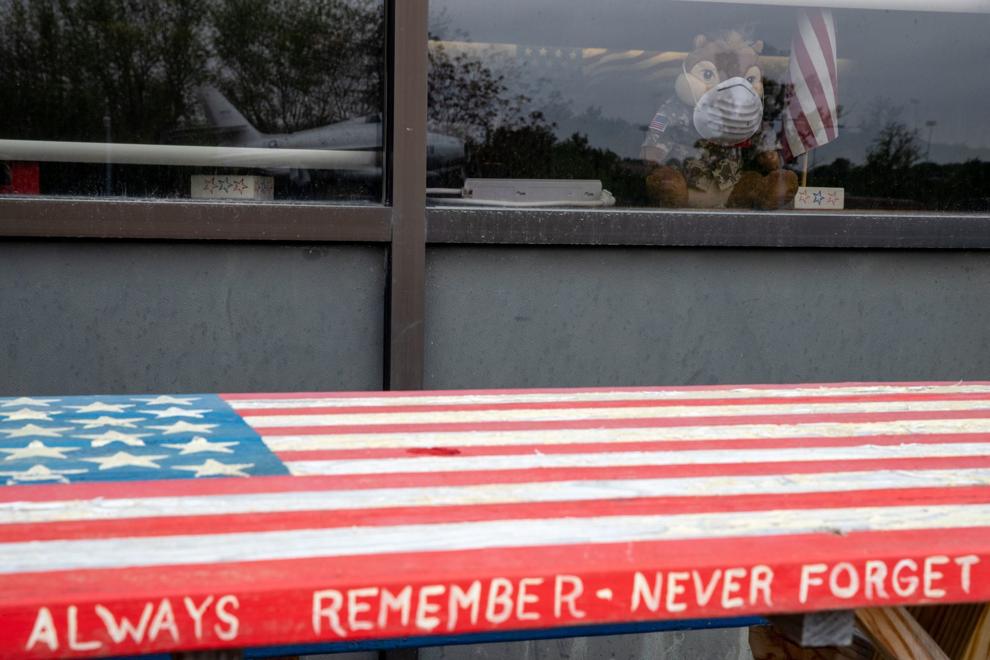 Restaurants Reopen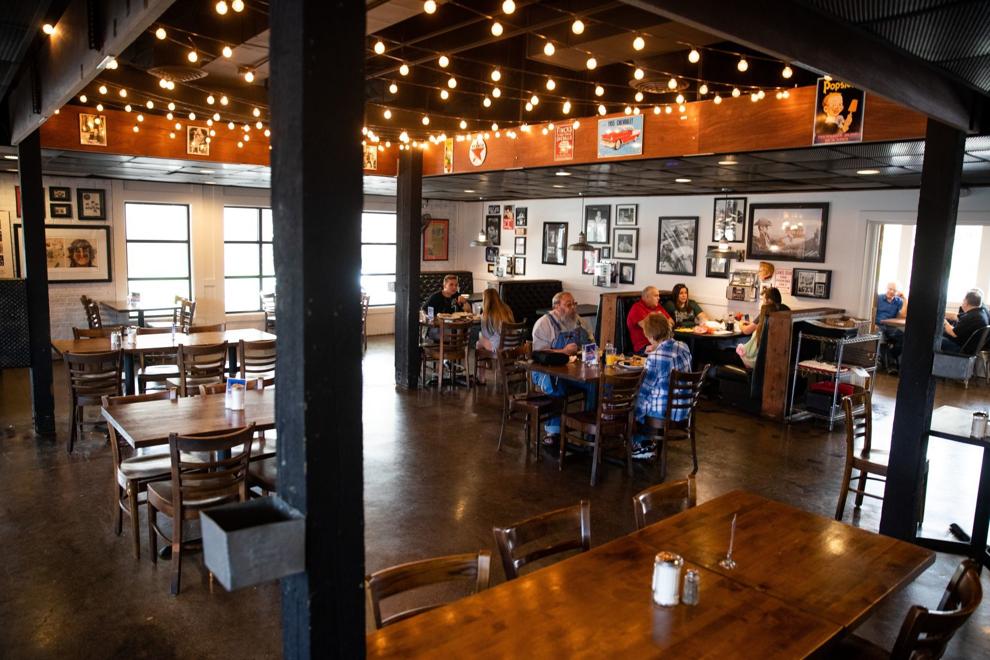 Musicians for Healing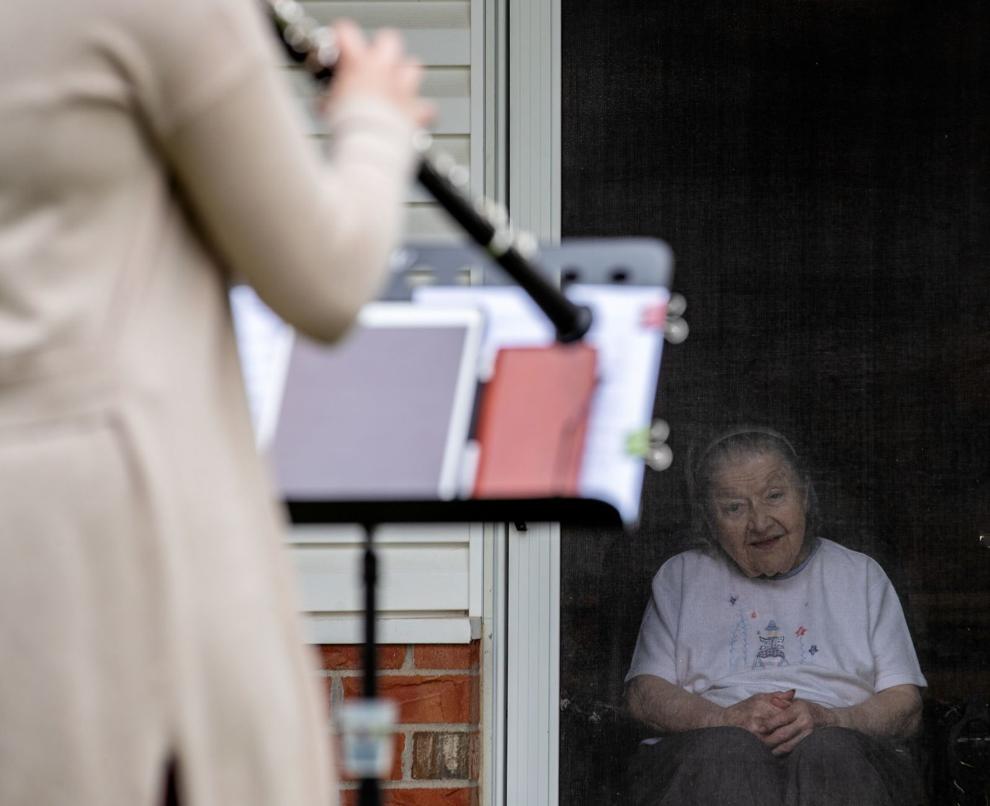 Fill a Growler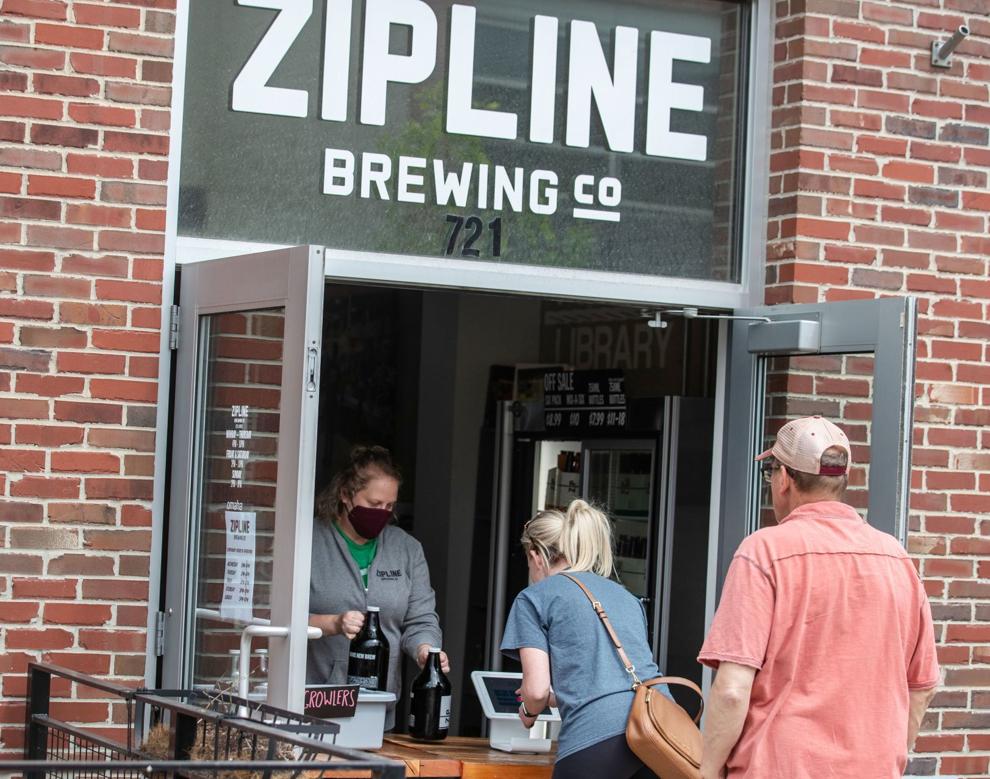 Salvage yard fire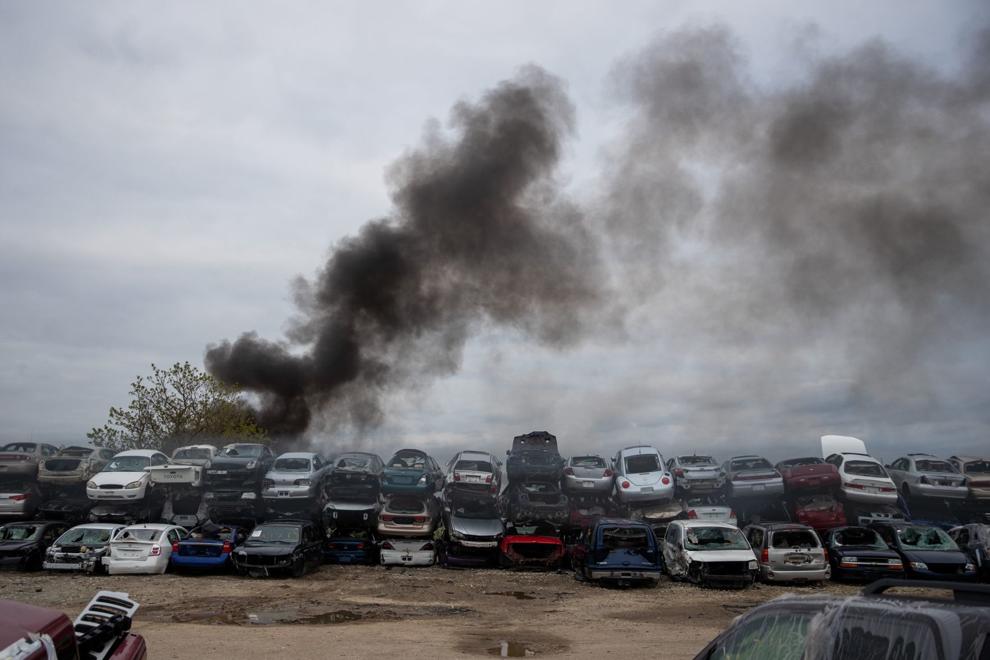 Salvage yard fire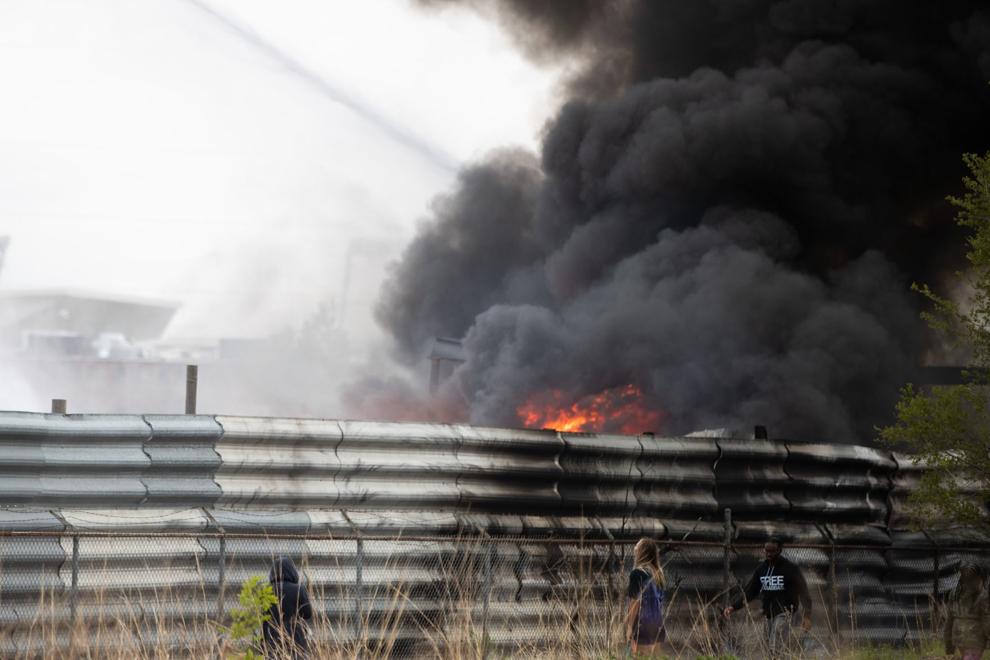 Spring Storm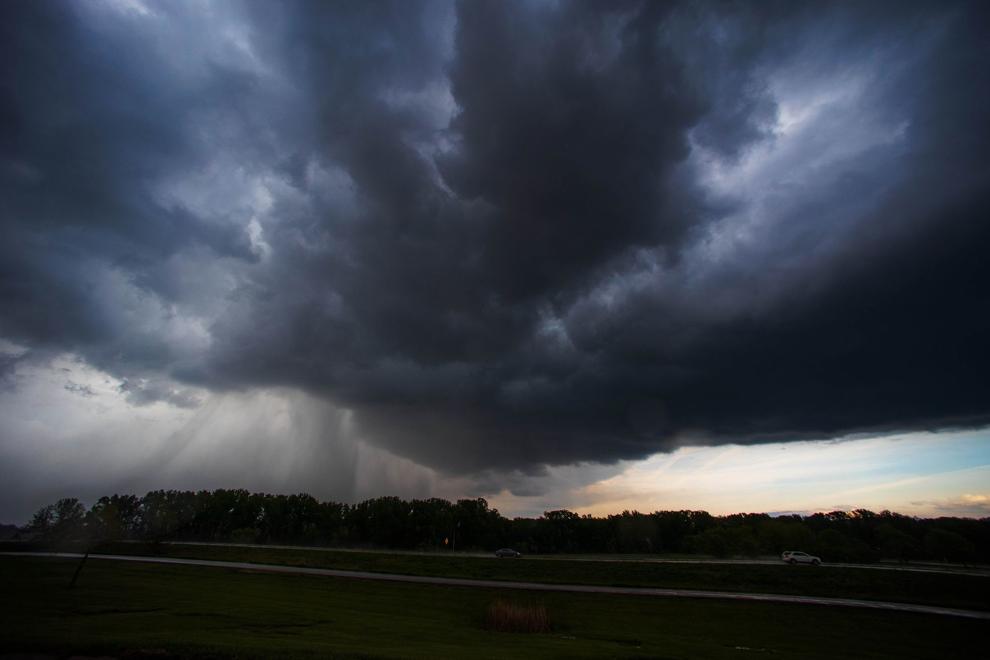 Eagle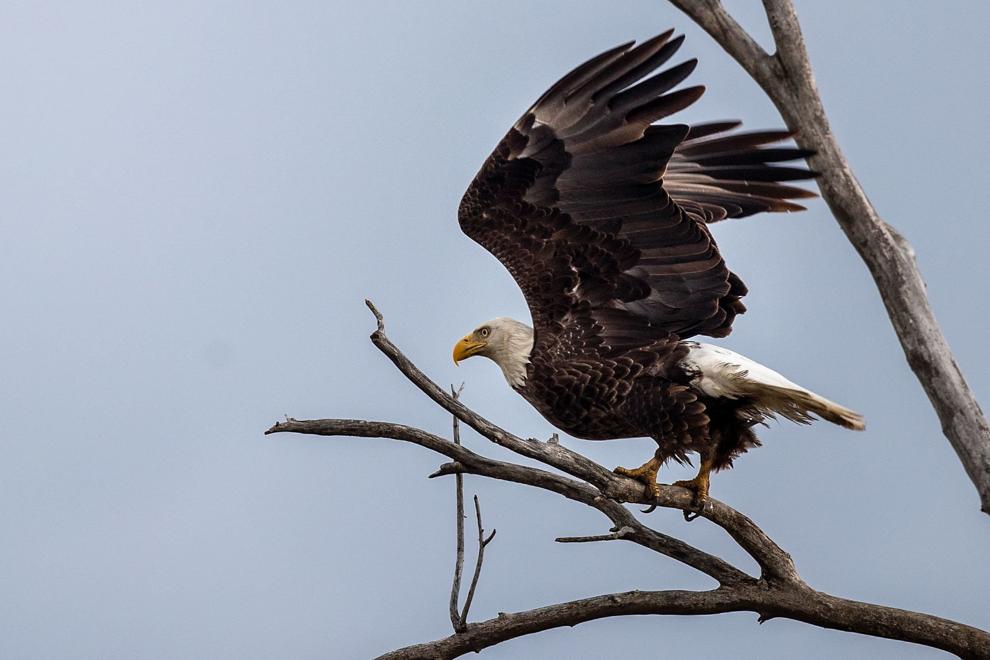 Grad Surprise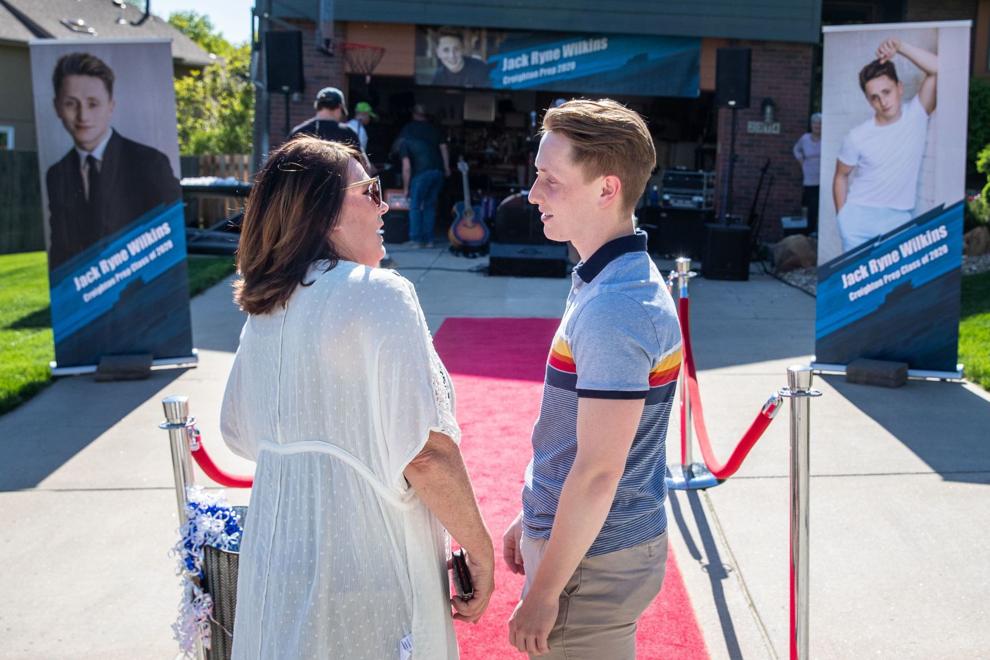 First Patient 1
First Patient 1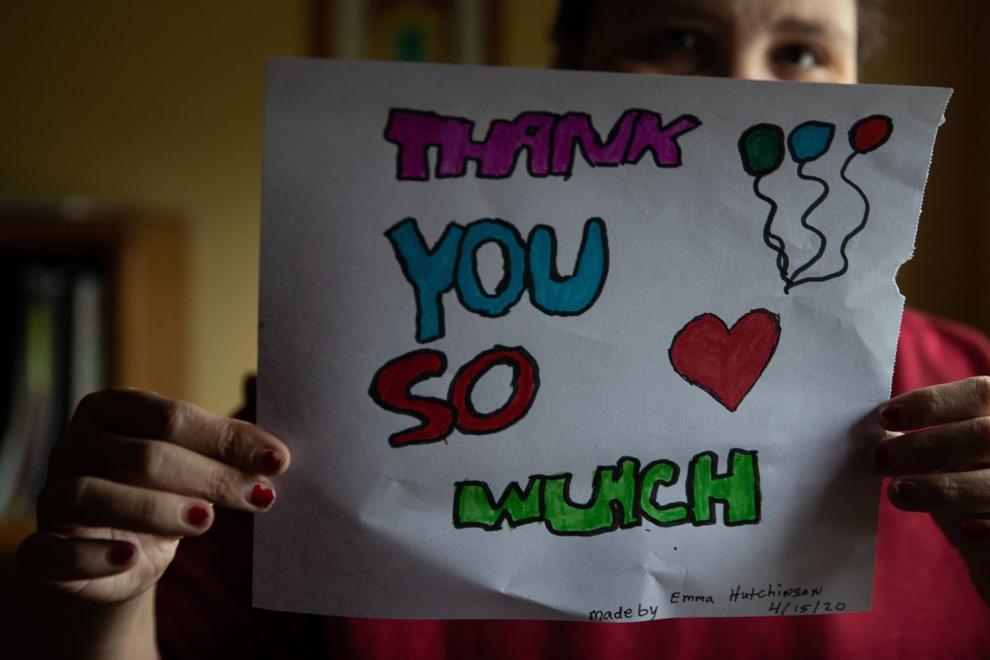 Last day of school 1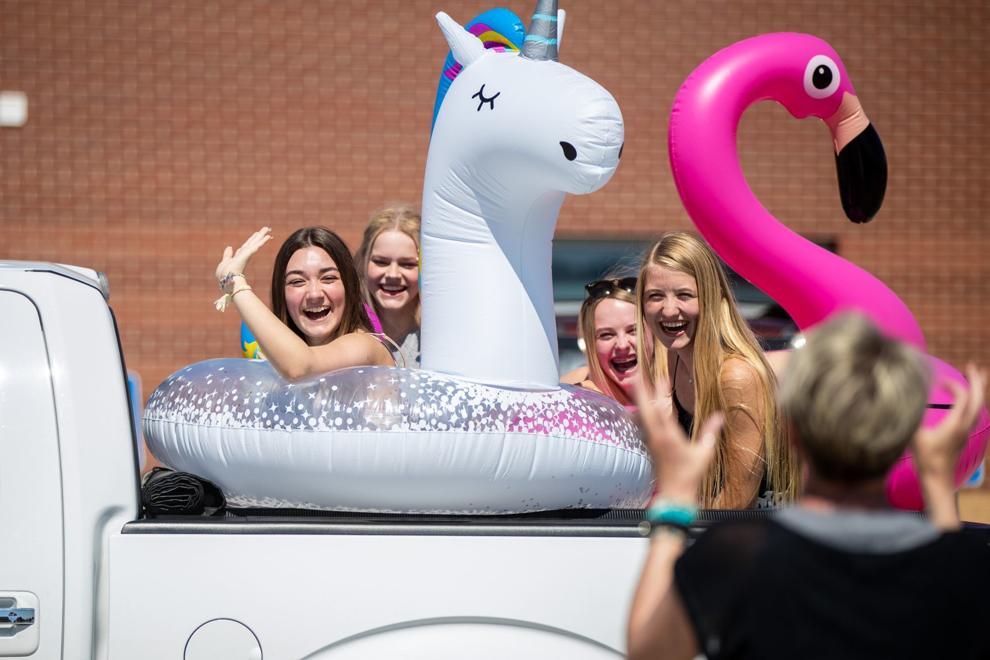 Last day of school 10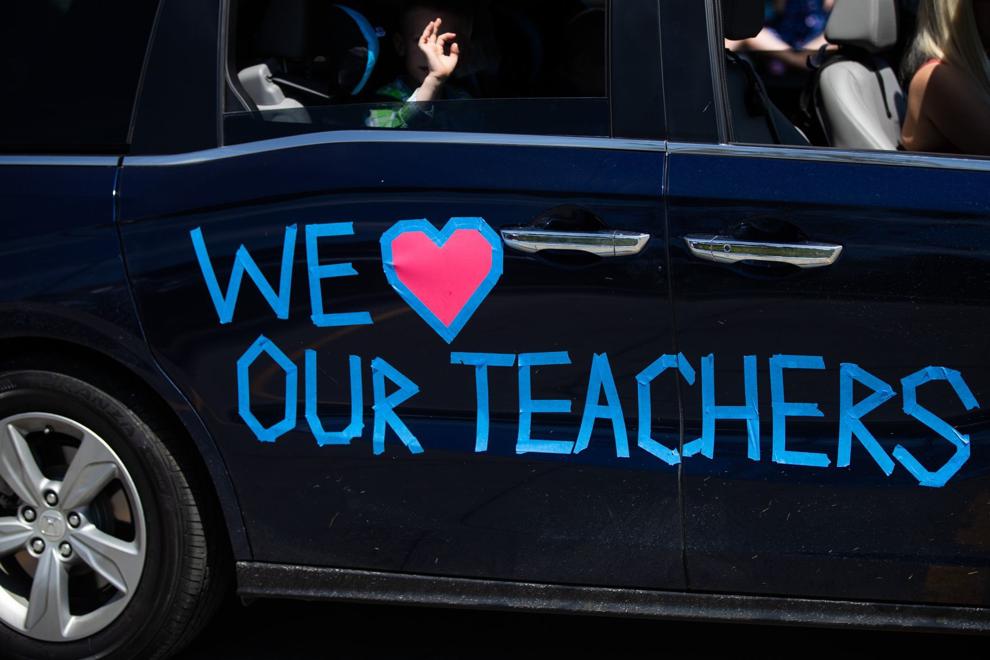 Recovery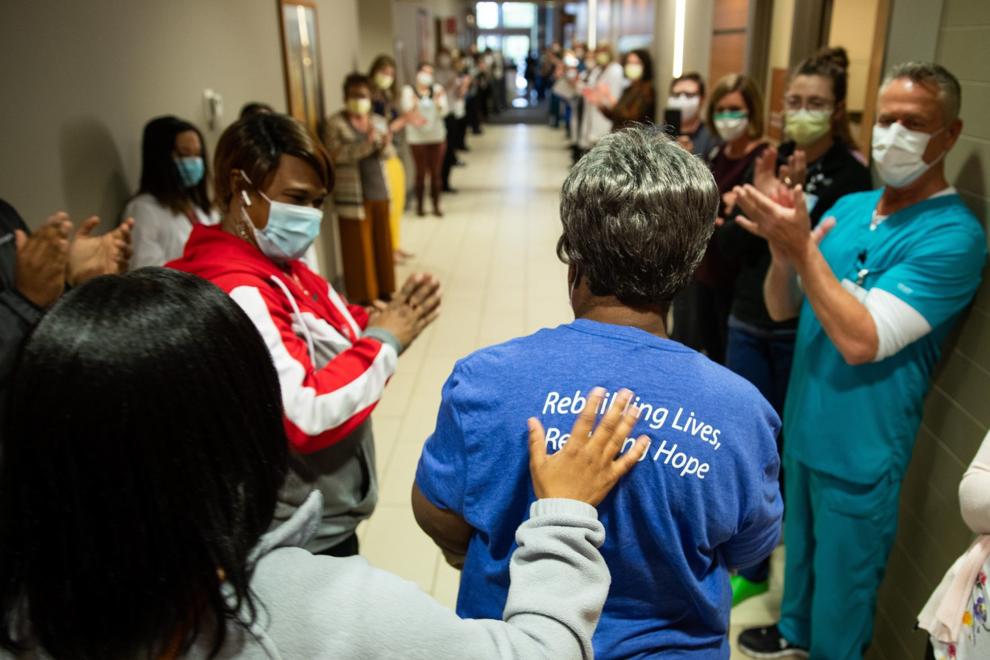 Rain
Kosher BBQ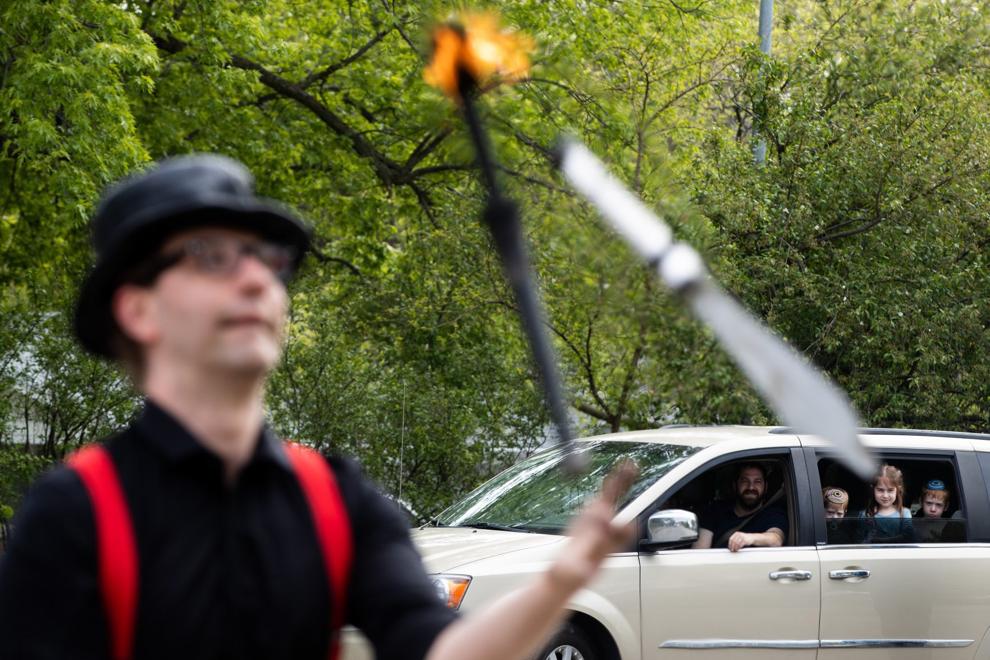 Kosher BBQ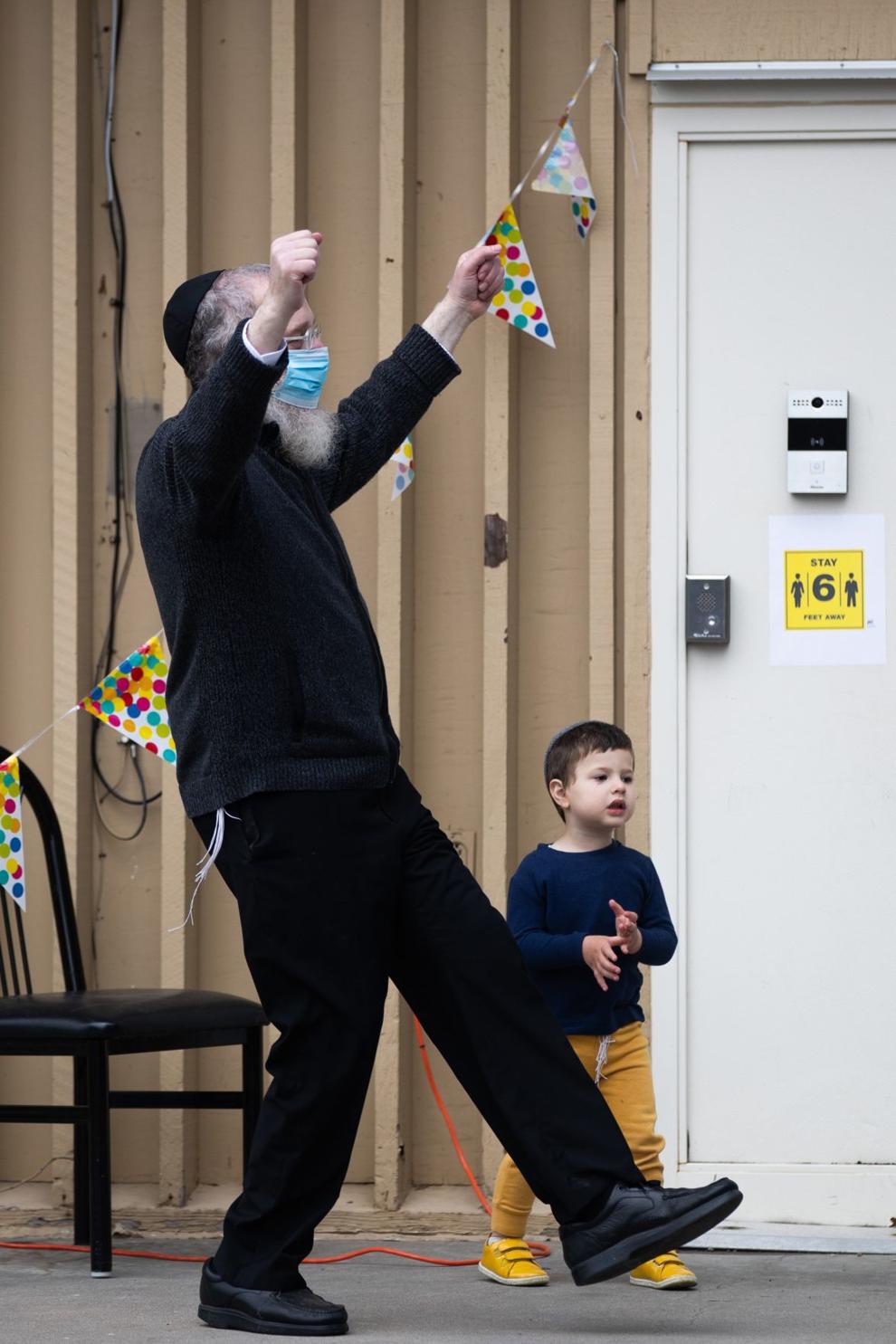 Nebraska Primary Voting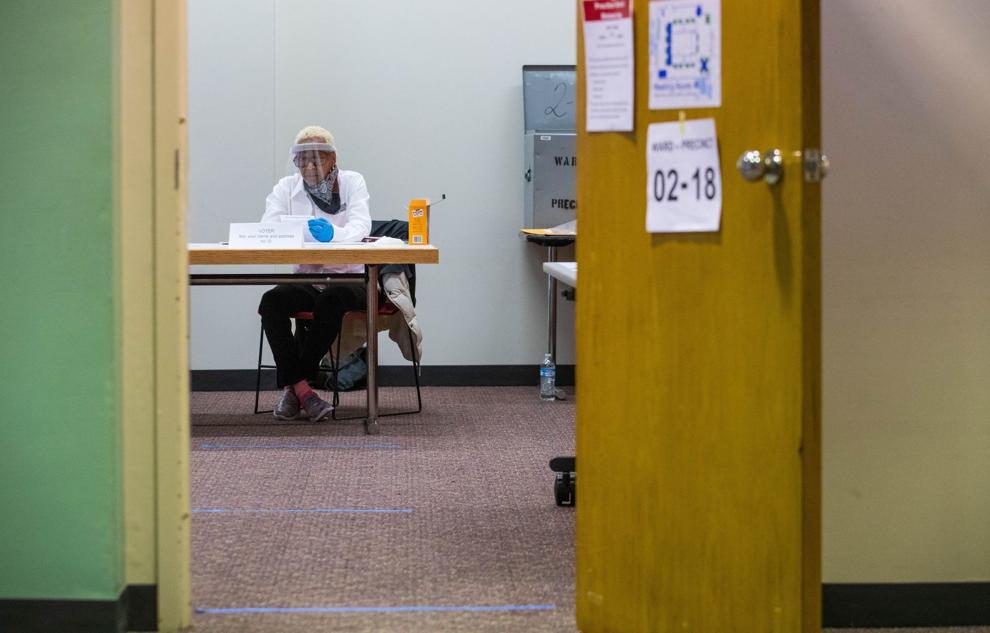 Nebraska Primary Voting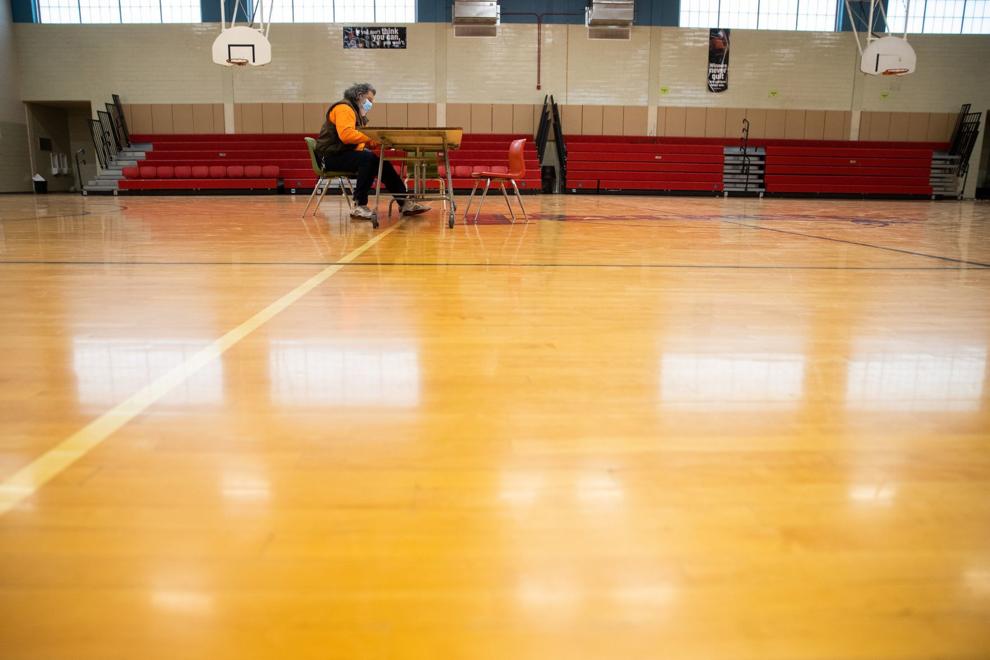 Roadmaster
Online Graduation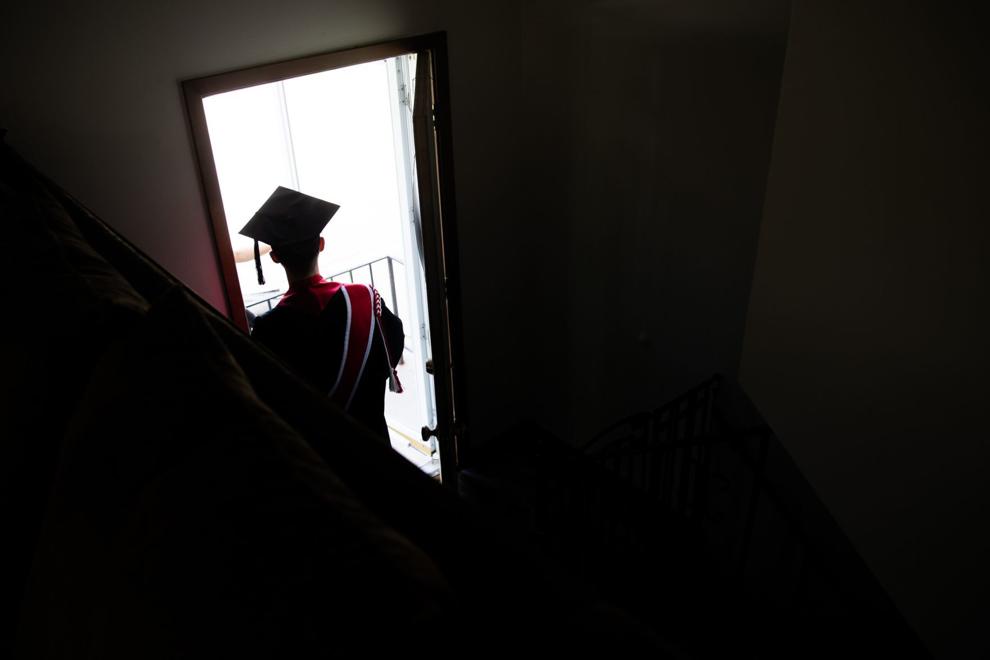 Online Graduation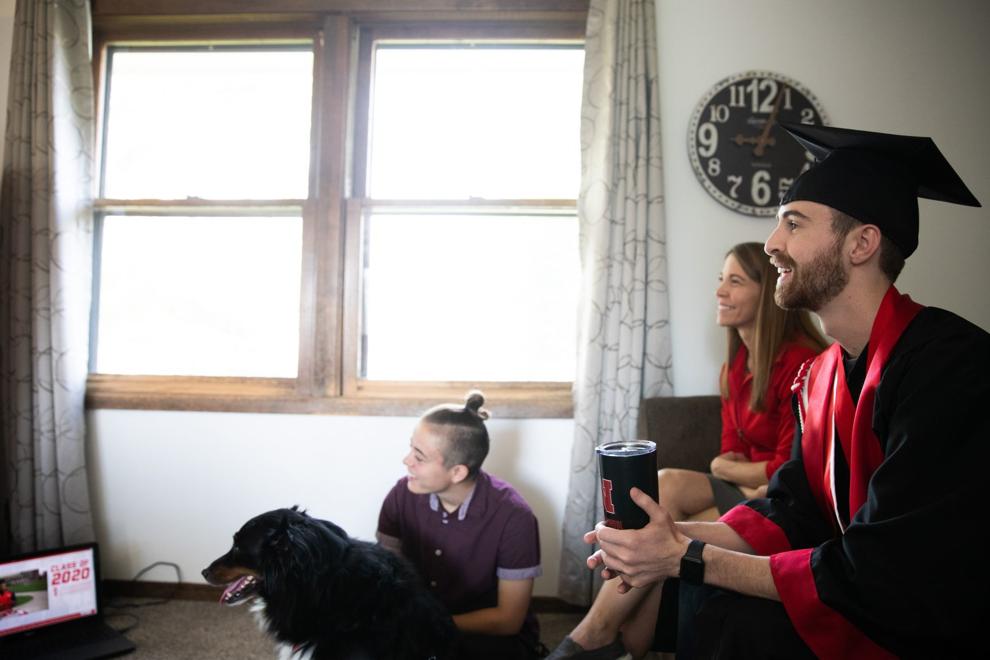 Sunday services return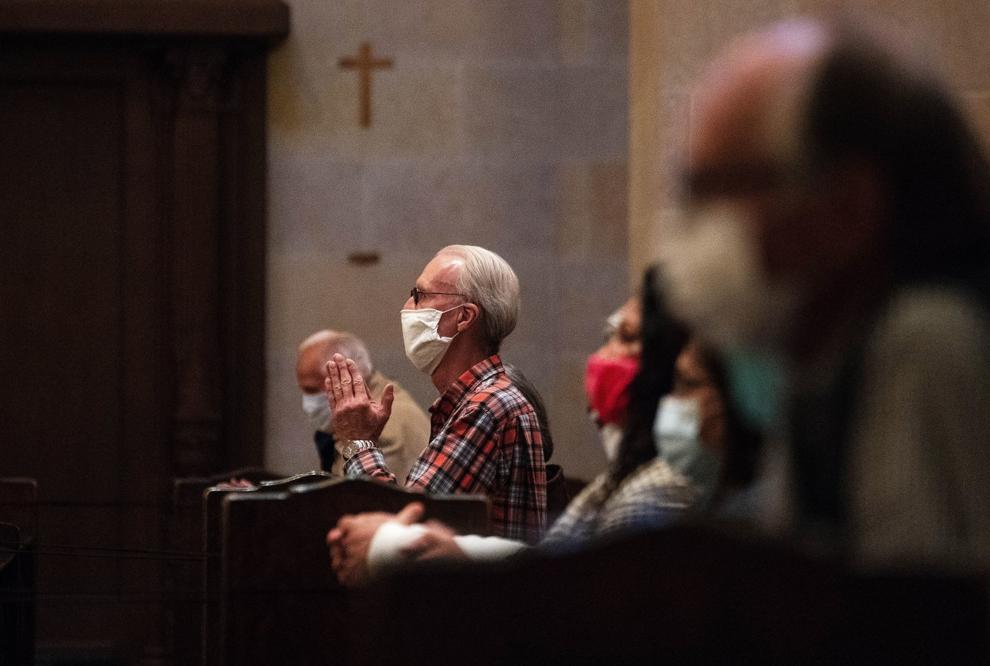 Sunday services return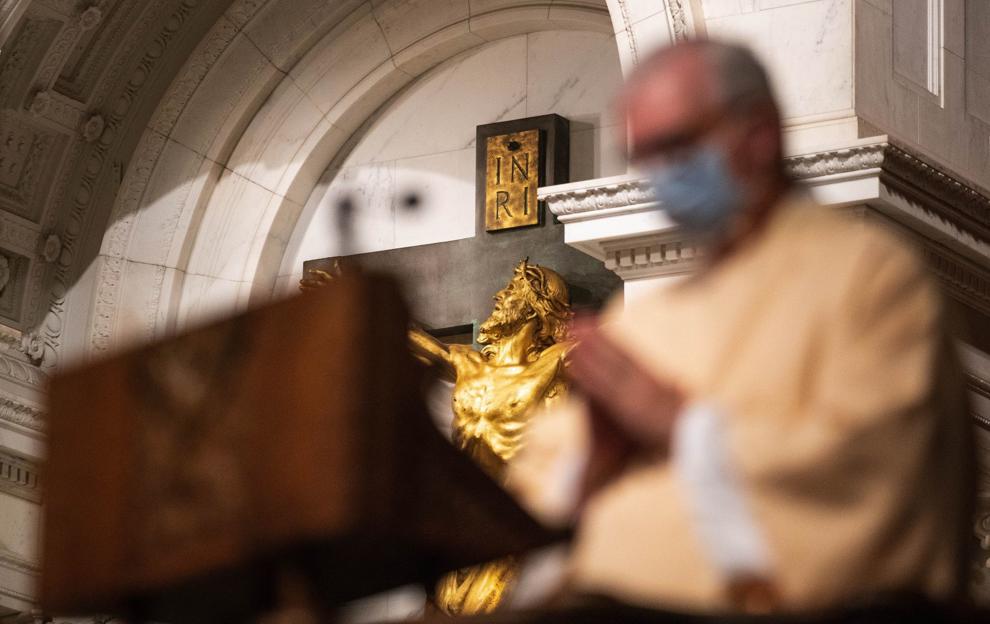 NorthStar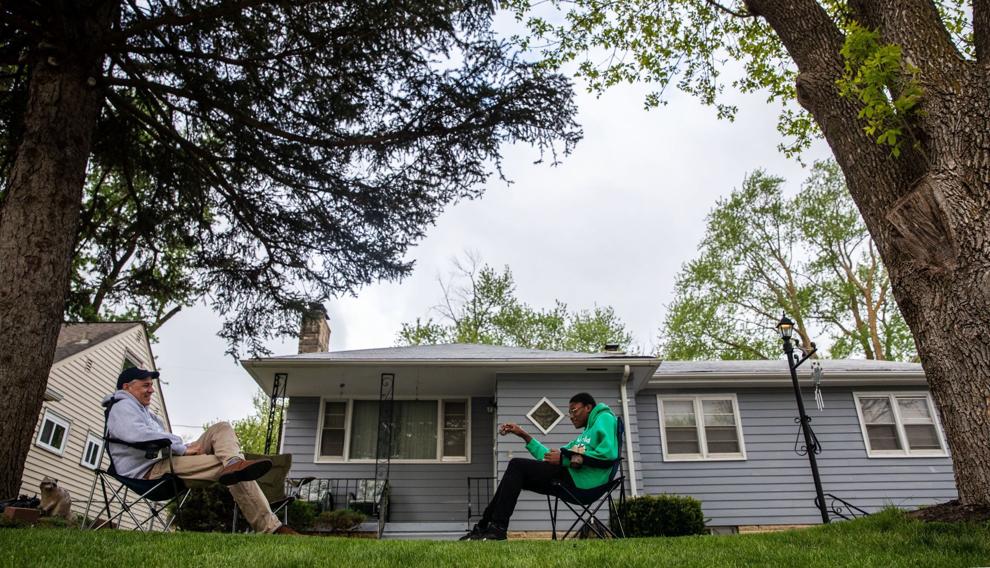 NorthStar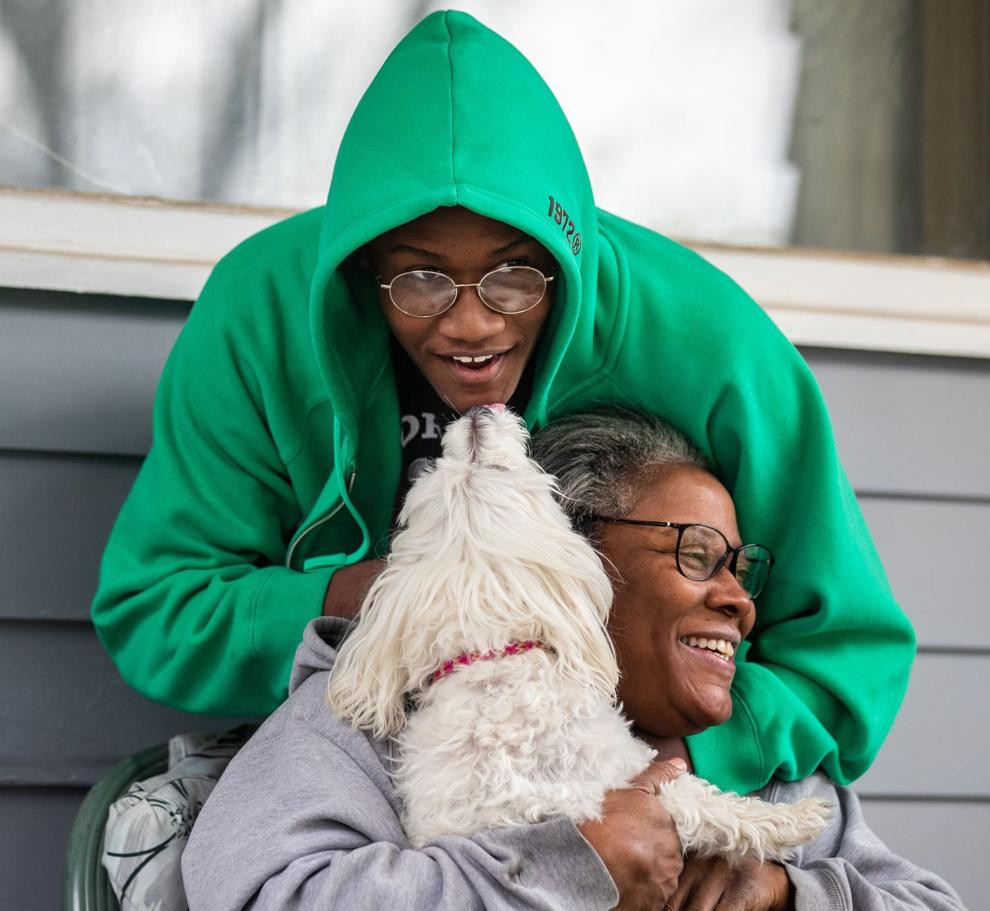 Sunday services return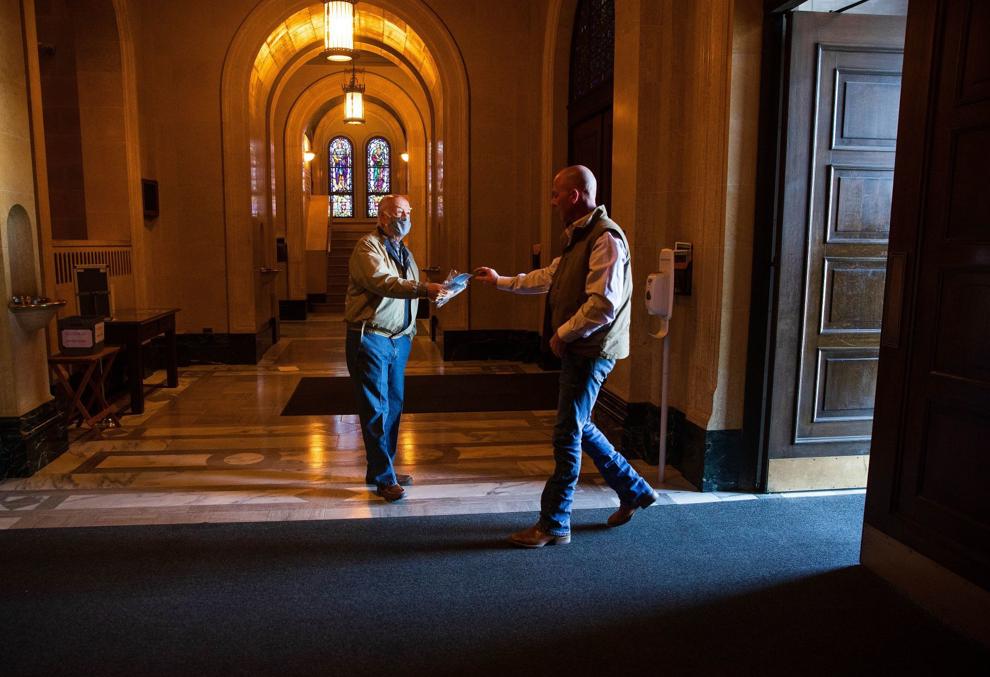 Mariachi music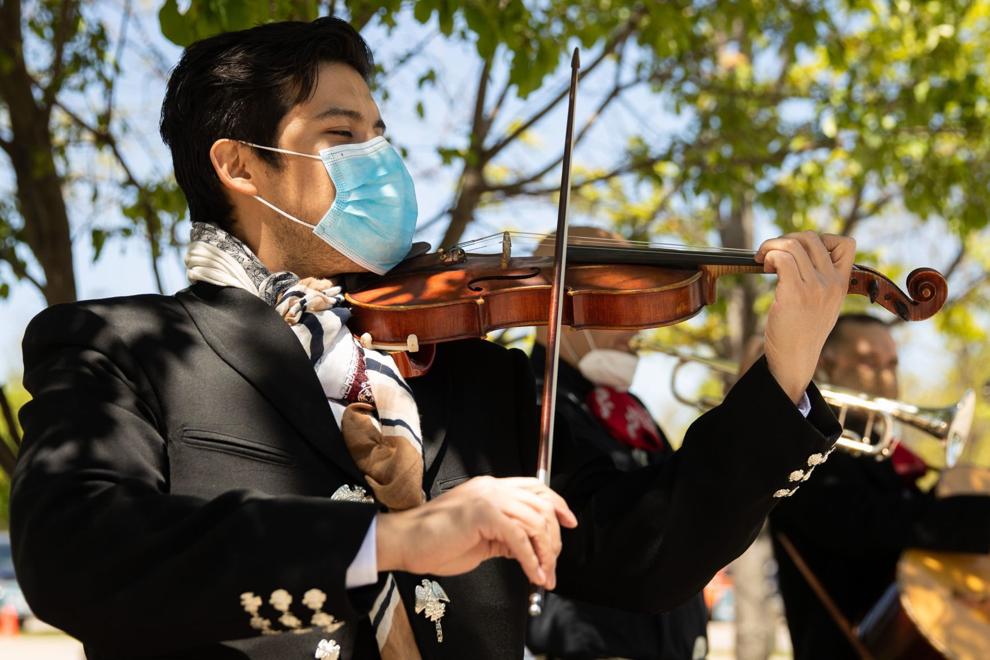 A letter of praise
A sign of hope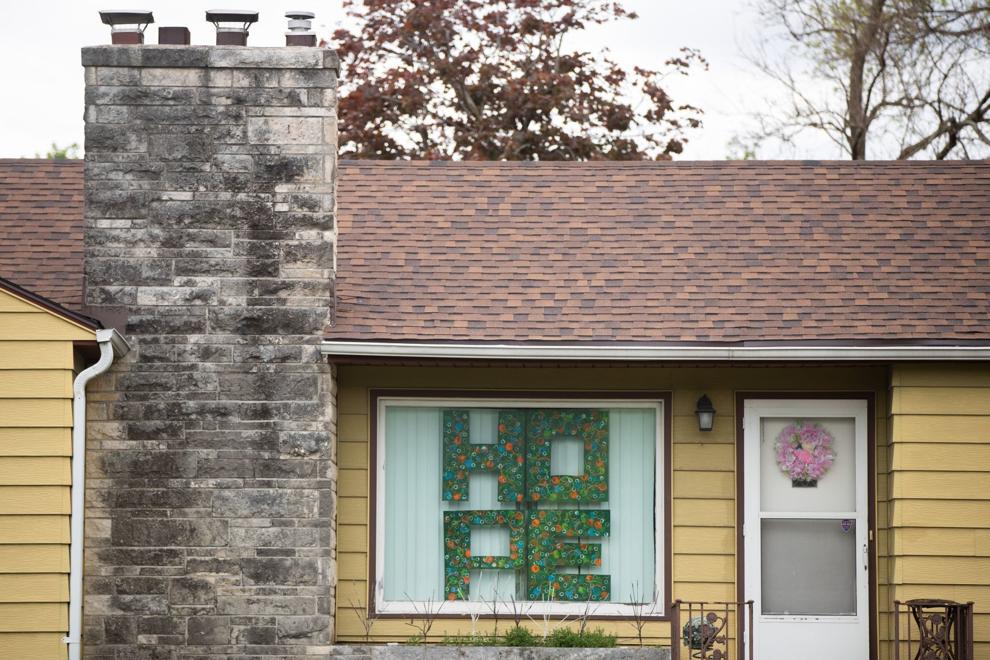 Nebraska begins to reopen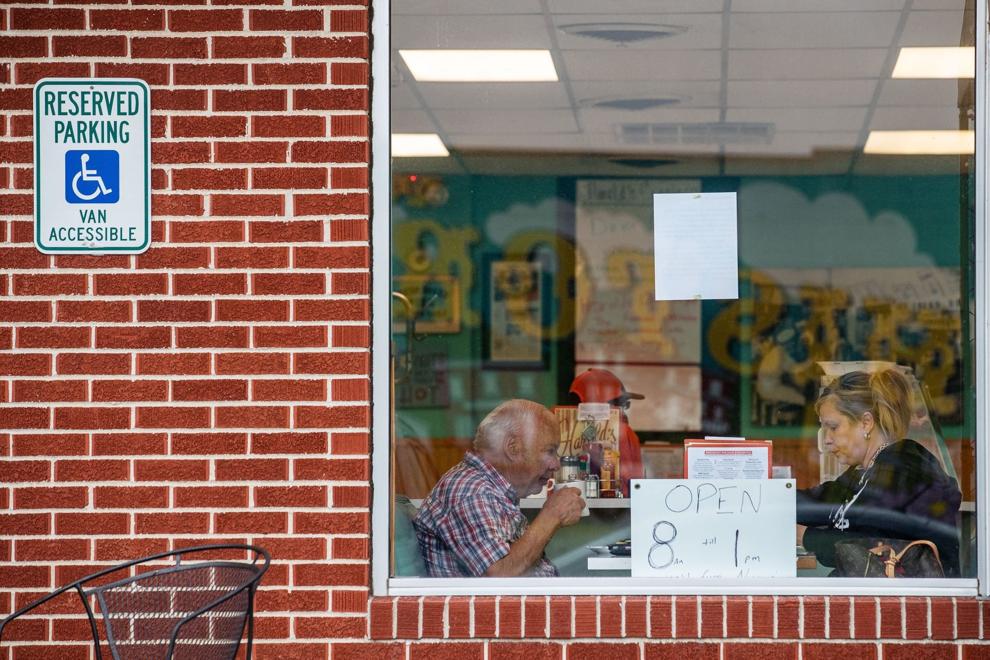 Test Nebraska begins in Omaha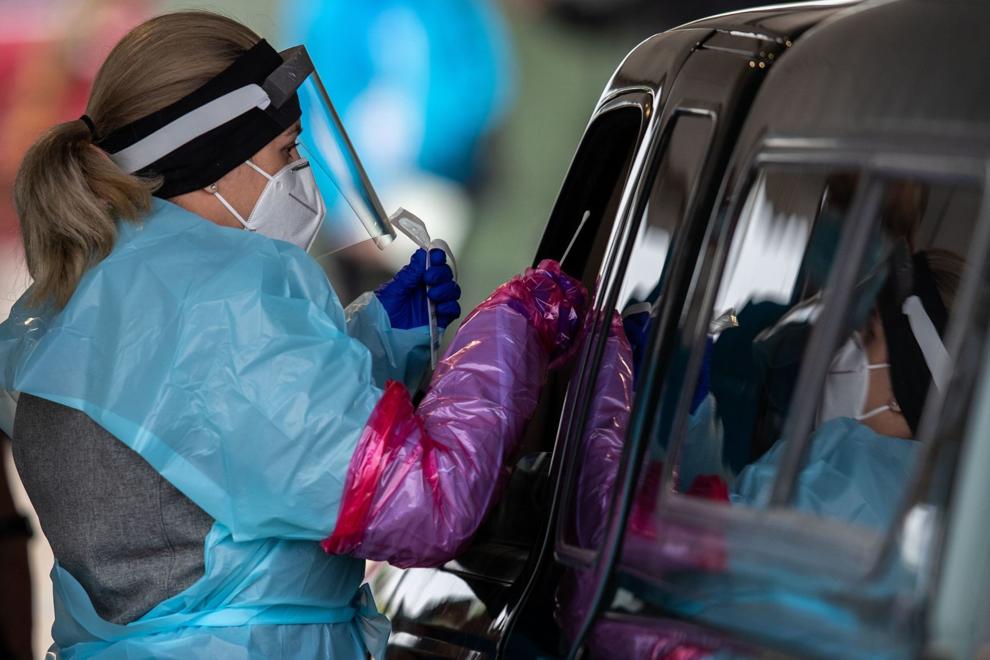 Test Nebraska begins in Omaha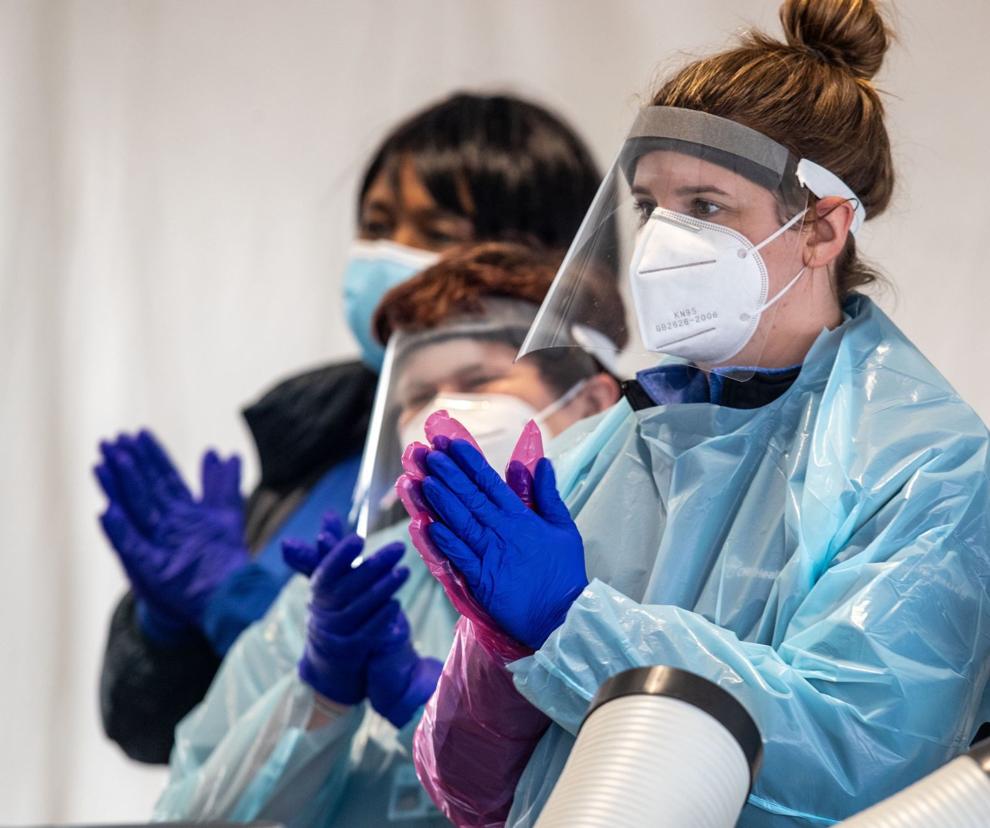 Test Nebraska begins in Omaha
Volunteers help Food Bank for the Heartland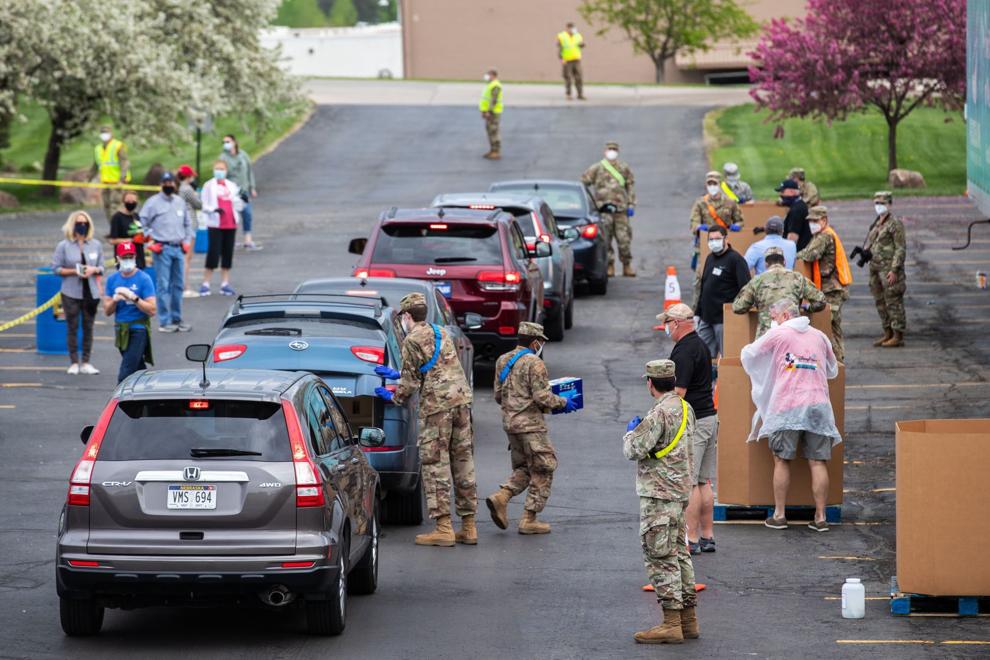 Volunteers help Food Bank for the Heartland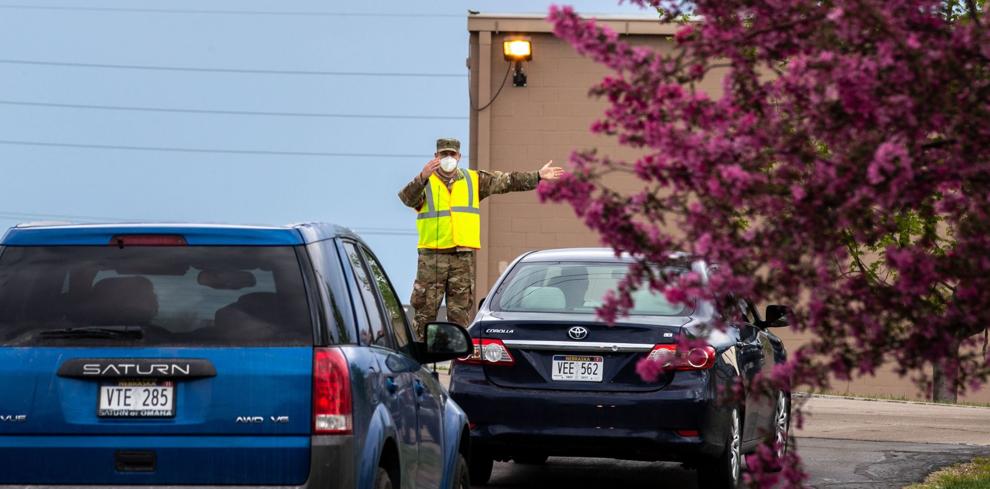 Volunteers help Food Bank for the Heartland