As the clock ticked toward noon, a smattering of people — from elderly couples to casually dressed young adults — congregated around a dust-blown construction site.
Enter Wendy Goldberg, interim executive director of the Tri-Faith Initiative, wielding a handful of colorful markers.
"Let's shake up the pens and get it going," she said.
The pens were for members of the initiative's three congregations to sign a black beam that will be installed in the new Tri-Faith Center near 132nd and Pacific Streets.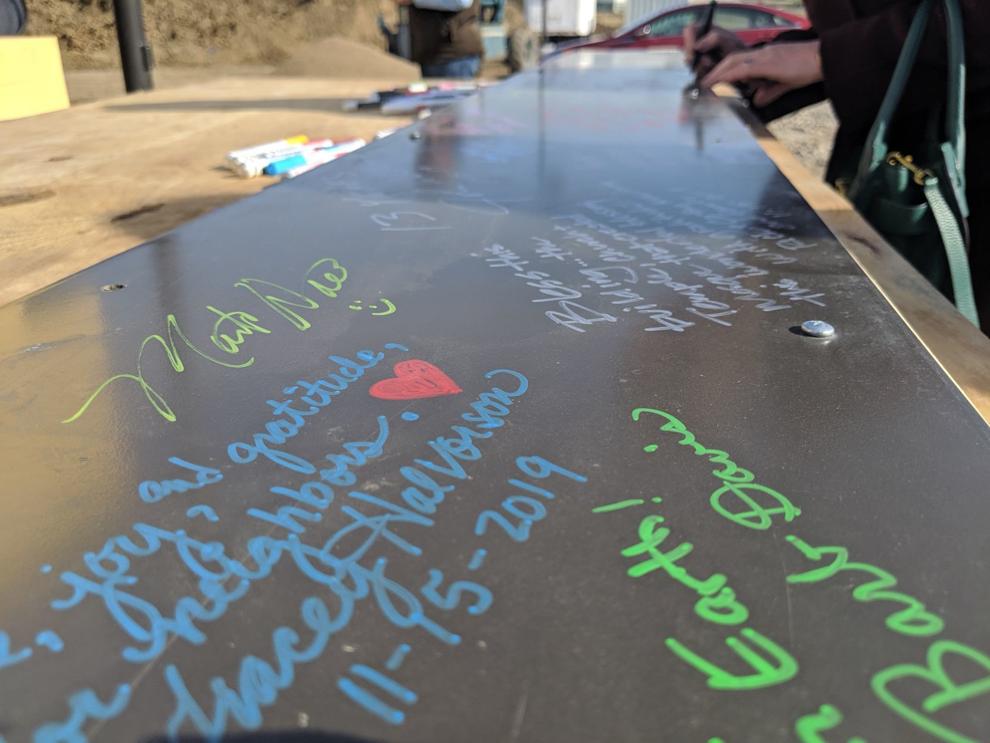 The center will be the only completely shared building on Tri-Faith's 35-acre plot. Plans for an interactive exhibit, a reflection room overlooking the entire campus and a tri-paneled front wall will celebrate the initiative as a whole.
The church, mosque and temple are already built and occupied, and the new center will be done in June, Goldberg said.
The initiative places Islamic, Jewish and Christian houses of worship on literal common ground to connect the congregations physically and socially. The goal is to encourage empathy, understanding and shared effort among the three faith's members.
A larger multipurpose room and grand, bleacherlike staircase will allow for events such as educational presentations and weddings. Office spaces and a dual-use catering and teaching kitchen will allow Tri-Faith staff to gather and talk together, Goldberg said.
Sign up for The World-Herald's afternoon updates
Receive a summary of the day's popular and trending stories from Omaha.com.
It's been 13 years since the initiative was first incorporated as a nonprofit and started looking for available land. Goldberg called it "a slow-baked experience."
"I believe that our mission moving forward is about deepening relationships and building trust," she said. "Less focused on bricks and mortar."
For the Rev. Chris Alexander of Countryside, the new center will be perfect for growing friendships with the initiative's other faith partners.
As a participant in the initiative, Alexander said, she has discussed everything from what to name her church's coffee drinks to how to deal with troublesome scriptures with her Jewish and Muslim counterparts, who have become friends.
"We wouldn't just naturally come together and have a cup of coffee if we were 6 miles apart," she said. "We interact in ways we never did before, and with this (new building), it'll just expand that."
For families like Cary and Rashid Mohiuddin and their two children, the Tri-Faith Initiative is about more than faith.
Raised Catholic and married to a Muslim man, Cary Mohiuddin said she loves attending educational Islam classes at the mosque. The community, with its accepting atmosphere and close relationships, is like a piece of utopia right here in Omaha, she said.
"To be able to build a fourth building devoted to all of the faiths under Abraham's tent is very special," she said. "It's a great example of what humans are capable of if we keep love in mind."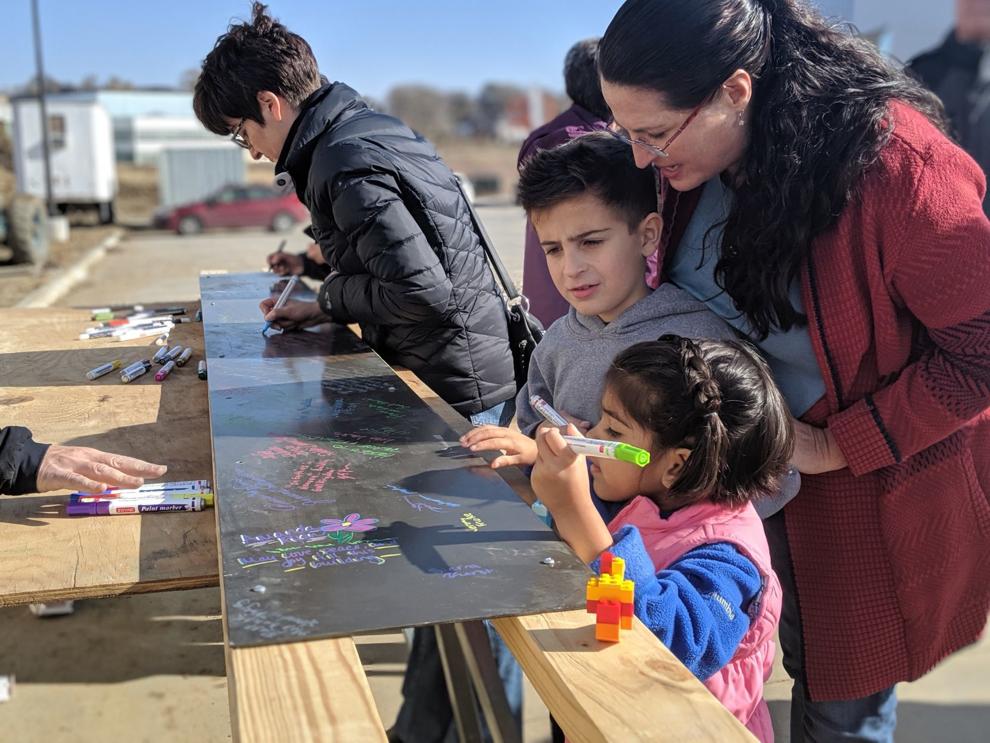 In light of the 85 headstones recently vandalized at the cemetery on North 42nd Street owned by Temple Israel, Goldberg spoke of the shared American value of religious freedom.
"The more that we come together for experiments like the Tri-Faith Initiative and hear the narratives of the religious other," she said, "the less fear will fill that narrative and the more opportunities we have to believe that we were all created in the image of God."