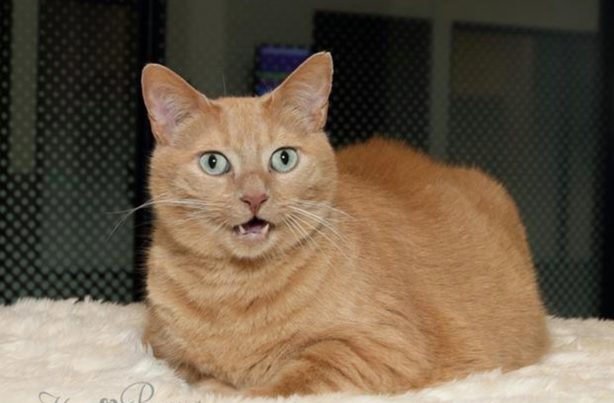 Catty McCatface is looking for a home.
And so is Pizza, a fellow feline.
Boaty McBoatface — a dog this time — also needs a forever family.
The Nebraska Humane Society hopes the new monikers, which came about thanks to a fundraiser, help adoptable animals find a home quicker.
Other suggestions that have rolled in include cat names such as Ham Sandwich and Meat Mop, and Adam Sandler as a name for a lizard.
Shelter animals — dogs, cats and critters — typically are named by shelter staff, but if an animal comes to the shelter already named, staff members typically stick with it.
Here's your chance to name a shelter pet! One $25 donation = one name suggestion. As pets come to NHS, we'll give them your names!

Want to name a dog after your significant other? A rat after your ex? Three kittens after yourself? Great!

Donate here: https://t.co/kfyQ7ChJUv pic.twitter.com/AT7vM6Rfyy

— Nebraska Humane Society (@NEHumaneSociety) July 21, 2021
Names are limited to 20 characters.
The name submission of Breakfast Runza with Hashbrowns was shortened to Brkfst Runza w Hshbrn. A feline name submission of The Right Honourable Fallowmew Furrbottom, Lord of Tunafields, was clipped to just Fallowmew Furrbottom.
A few other rules include:
Don't submit names of controversial or political figures.
Don't include anything demeaning or anything including curse words.
Names won't be changed on animals that already respond to their current name.
Donors should have fun with the submissions, shelter officials said. The more outlandish the name, the more likely the animal will get noticed. And with more eyes on pets, the more likely they will be adopted.
---