A long-simmering dispute between two of Nebraska's top Democrats has boiled over into open war with the 2020 presidential election just eight months away.
At the center of the tussle are Nebraska Democratic Party Chairwoman Jane Kleeb and Douglas County Democratic Party Chairwoman Crystal Rhoades.
Both say they want to move on from their years-long fight, but neither is giving ground. Kleeb says she either wants Rhoades out as county party chairwoman, or she wants Rhoades to cooperate more with the state party.
Rhoades continues to push back against the state party. In 2018, she supported a behind-the-scenes bid to remove Kleeb from her state party post after she said Kleeb supported Rhoades' challenger at the county convention.
At the core of their fight is the question of who should steer the Democratic Party's actions and fundraising in the Omaha area.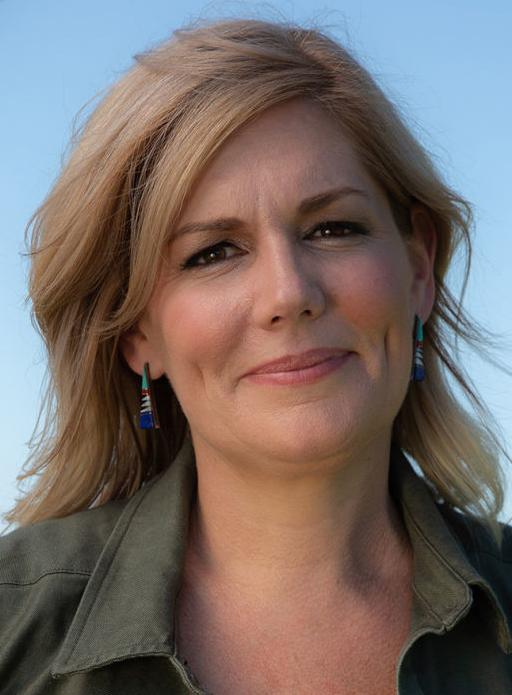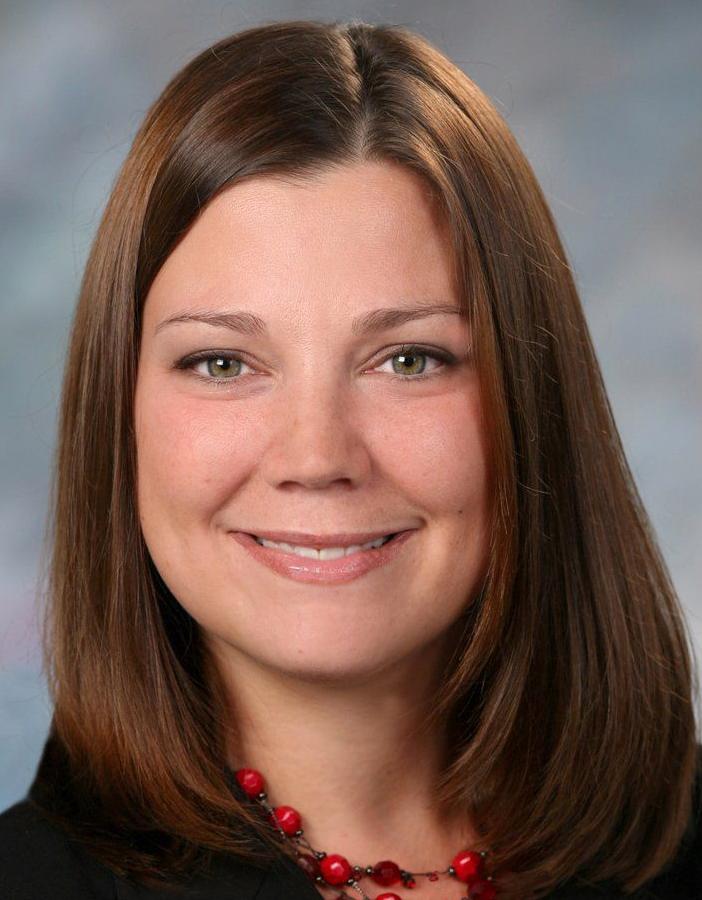 Rhoades wants to maintain independence for the Douglas County party. Kleeb says the state party should have a say in all corners of the state, including the Omaha area.
Nebraska Democrats say they want to resolve the conflict and focus on getting their candidates elected. As recently as 1994, Nebraska Democrats held the Governor's Mansion, two U.S. Senate seats and the Omaha-area seat in the U.S. House. Today, Republicans hold those seats.
And Douglas County matters because it's home to 37% of Nebraska's registered Democrats. It's also home to the most deep-pocketed Democratic donors.
Late last fall, the Kleeb-Rhoades dispute boiled over in a Facebook post about donors. Kleeb accused Rhoades of bad-mouthing her to donors; Rhoades said the same of Kleeb.
Traditionally, the Douglas County Democratic Party has been more influential than the state party. The next largest pocket of Democrats in Nebraska is Lincoln's Lancaster County, with 62,997.
Kleeb defends the importance of the state party. She points to recent successes in Lancaster County, where she works closely with the county party. There, Democrats have taken over the City Council and the Lancaster County Board and protected several contested state legislative seats.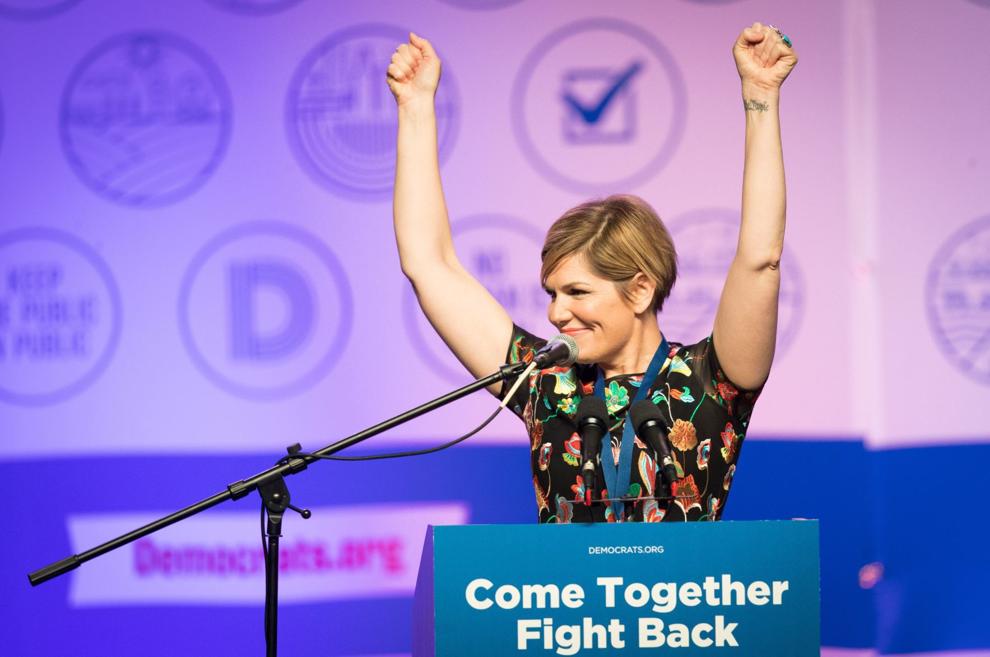 "When parties work best, everybody is sitting at a coordinated table," Kleeb said. "This is how much money we have, how are we going to spend it. It's not only money but people."
Kleeb, for the moment, is rising in national prominence after publication of her book, "Harvest the Vote: How Democrats Can Win Again in Rural America."
She's been touring the country to help Democrats in early caucus and primary states, most recently visiting South Carolina and California. There she often promotes her book and one of its key messages on national TV — the importance of the national party investing in state parties, including in rural states, to build the infrastructure to win.
For her part, Rhoades points to Douglas County's election results during her tenure and says the county party is doing well without interference from the state party.
Since becoming county party chair in 2016, Rhodes said, Douglas County has elected a record 19 candidates of color and built a bench of young progressives.
Democrats hold majorities on the Omaha City Council, the Douglas County Board and the Omaha Public Schools board. They also recently took control of the Omaha Public Power District board. (The state party helped in many Omaha-area races, too.)
"I want us each to go back to our corners," Rhoades said of her and Kleeb.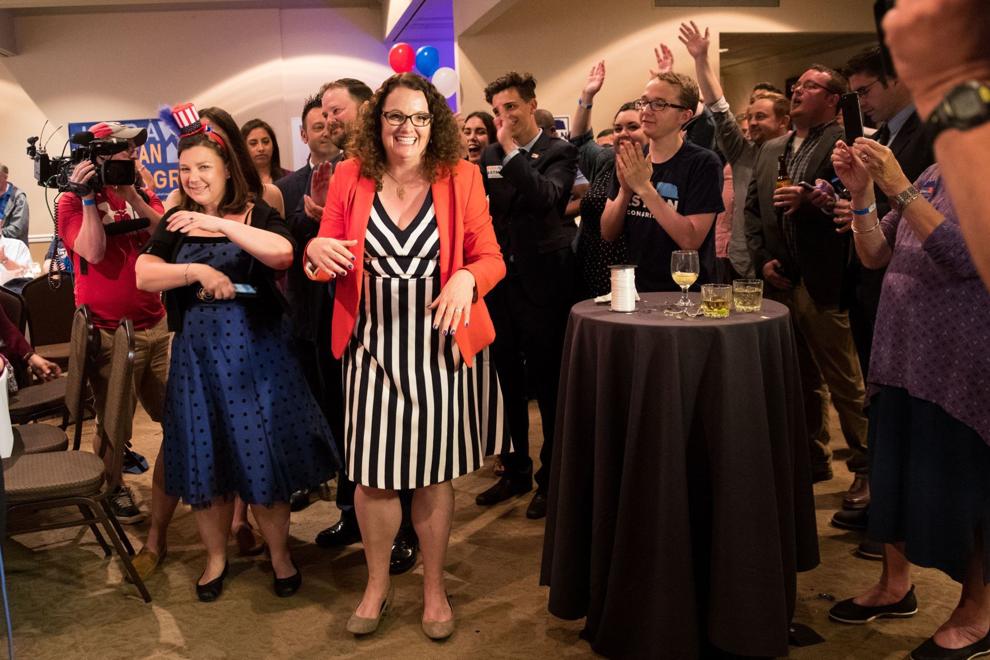 Many Democrats, including former Nebraska Gov. Ben Nelson and Craig Moody on the OPPD board, have said they see no value in taking sides. They said that both Kleeb and Rhoades help Democrats, and they want them to resolve their differences.
"Both are doing an outstanding job within their lane of traffic, and every now and then, there's an intersection," said Nelson, who also served in the U.S. Senate until 2013. "The Democratic Party of Nebraska is big enough and strong enough to accept different opinions."
Rank-and-file Democrats will have a say this spring in the dispute over party leadership.
Douglas County Democrats vote in May on whether to re-elect Rhoades or pick a new county party leader.
Nebraska Democrats vote in June on whether Kleeb should stay as party chair. Nobody has announced a challenge to Kleeb.
Sign up for World-Herald news alerts
Be the first to know when news happens. Get the latest breaking headlines sent straight to your inbox.
Rhoades, who is running for reelection to the Nebraska Public Service Commission, said she decided in late February to run again for county chair because the party needs an experienced hand with President Donald Trump on the ballot.
Kleeb, who founded Bold Nebraska, a group that helped organize opposition to the Keystone XL oil pipeline, said she will work with anybody the county party picks. That includes Rhoades, as long as she works more closely with the state party.
Kleeb and Rhoades say they have tried for years to find ways to work together, including going through mediation. Nothing has worked. Both said trust is an issue.
Sarpy County Democratic Party Chairwoman Charlene Ligon has worked with both Kleeb and Rhoades. She and others have tried to get the two of them to call a truce.
She said she will not take sides; both leaders do important work on behalf of Democrats. She wants the public to know the party is building, not broken.
"We're registering voters," she said. "We have a wonderful block captain program to get out the vote, and, in 2018, we had success even with some of the conflict."
Part of the conflict concerns finances.
Rhoades decided in 2018 to create a new county political action committee to raise and spend funds on federal races, notably for Congress. Before that, Democrats raised money using a state party PAC.
Rhoades said the separate county and state PACs allows individual donors to give up to $10,000 a year to both the state and county party PACs, for a total of $20,000. Under a single state PAC, donations are limited to $10,000 a year, Rhoades said.
Kleeb said she wants the state and Douglas County party raising money under a single state party PAC to better coordinate fundraising. She also said county parties lack the legal expertise to handle a federal PAC, which Rhoades says is not true.
Another issue separating the two is their approach to motivating Democratic voters.
Kleeb, a "proud liberal" who lives in Hastings, has said she wants to build a broad Democratic Party that consistently wins races outside of Omaha and Lincoln. To do so, she said she needs to unite the progressive and moderate wings of the party and bring in nonpartisan voters.
Rhoades, a union-leaning South Omaha Democrat, has said her experience shows that more Democrats show up when they can vote for a "real Democrat" who's not afraid to take stands.
She said election results in Omaha and statewide show the old default approach of putting moderates on the ballot across Nebraska keeps Democrats at home.
Rhoades said the party's first job is to excite Democrats to vote. Once it does that, the party can worry about attracting nonpartisans.
Statewide, there are 222,000 more registered Republicans than Democrats. In Douglas County, Democrats hold a 7,000-person voter registration advantage.
Tensions between the state party and Douglas County party are not new, political observers say. They reflect the state's urban-rural divide and an imbalance of power.
The Douglas County party doesn't like to be controlled by the state party, no matter who is in charge at the state or county level, said Paul Landow, a longtime Democrat who said he supports Rhoades and has donated to the county party.
The state party gives more weight to geography than people because it's trying to build a statewide coalition, said Landow, who was the state party's executive director in 1995-96 and now teaches political science at the University of Nebraska at Omaha.
"I don't think Omaha Democrats want decisions about the money they've raised made by folks from outstate Nebraska," said Landow, who served as chief of staff for former Mayor Mike Fahey.
This year, the Nebraska Democratic Party briefly discussed changing its rules to prohibit elected officials from serving in the leadership of the state party, as well as county parties "with large resources," which would include Douglas County. The party eventually proposed a rule that would prevent only state party leaders from running for office, running campaigns or holding office.
Rhoades said the proposed rule change is intended to keep her out. Kleeb says the rule is not aimed at Rhoades.
Kleeb said the rule is part of a "broader reform package to bring in more voices and diversity to our party, to create a level playing field."
Defenders of Kleeb and Rhoades speak to the work each has done to build the state and county party.
Former Lt. Gov. Kim Robak pointed to Kleeb's work to raise the profile of the state party. Landow says Rhodes is doing her job for local Democrats.
Ryan Hamilton, executive director of the Nebraska Republican Party, said the state GOP, unlike the Democrats, is unified and excited. He said the Democrats are down, but not out.
The Nebraska GOP had its own problems in 2012, when the Douglas County Republican Party was briefly taken over by libertarians backing Ron Paul's presidential bid.
"Politics is definitely a pendulum," Hamilton said. "(The Democrats) might be fighting today, but they're going to get over that sooner or later, and we're going to be ready for it."
---
Nebraska and Iowa's members of Congress