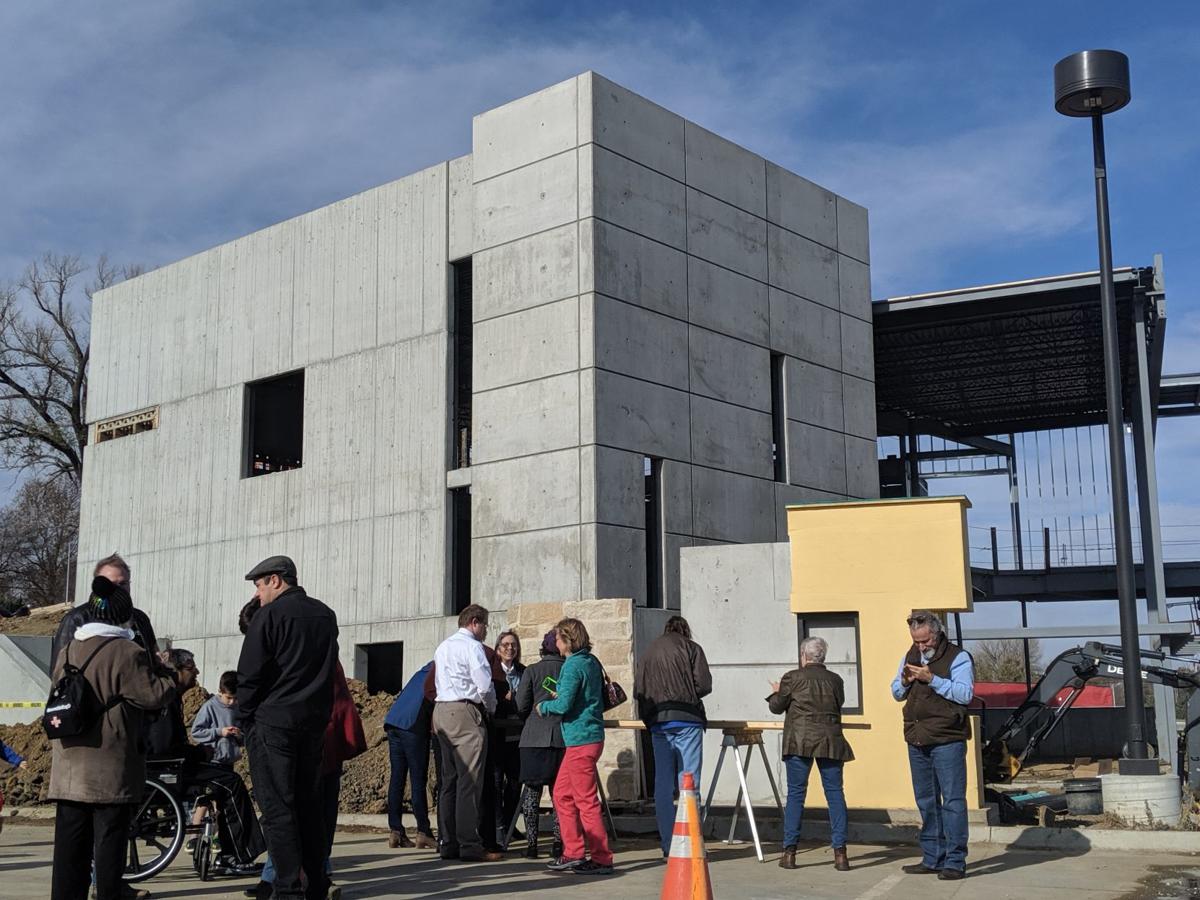 The Tri-Faith Initiative is garnering national recognition for its "pioneering" religious cooperation.
The initiative received the highest honor given by the Union for Reform Judaism on Thursday during its 75th biennial convention in Chicago.
The Maurice N. Eisendrath Bearer of Light Award is presented to leaders who showcase the progressive, change-making core values of the group, President Rabbi Rick Jacobs said.
The Tri-Faith Commons, near 132nd and Pacific Streets, consists of a church, mosque and temple.
Six leaders from the Tri-Faith Initiative and its partner congregations — Temple Israel, Countryside Community Church and the American Muslim Institute — accepted the award and spoke about their experiences creating the partnership.
An additional 25 leaders of Temple Israel are attending the convention, said Wendy Goldberg, interim executive director.
Goldberg said the Tri-Faith Initiative is meant to serve as a model for faith organizations across North America. Receiving national attention is another way to share the idea of celebrating religious plurality.
Sign up for World-Herald news alerts
Be the first to know when news happens. Get the latest breaking headlines sent straight to your inbox.
Dr. Maryanne Stevens, chair of the Tri-Faith Initiative board, said leaders wanted to have an impact on people outside of Omaha but were not expecting that to happen nearly so soon.
"This award suggests that others are taking notice and yearn for the same ideals of empathy, understanding and harmony that Tri-Faith does," Stevens said.
Past winners of the Eisendrath Bearer of Light Award include Dr. Mona Hanna-Attisha, whose research exposed the water crisis in Flint, Michigan; and Theodore Olson and David Boies, lawyers who took a fight against California's same-sex marriage ban to the Supreme Court.
Tri-Faith leaders are preparing for an event later this month.
Goldberg said the initiative will celebrate the winter solstice with a smartphone light show and hot cocoa stations followed by a concert at Countryside Community Church.
More details on the Dec. 21 event can be found on Facebook.
Photos: Our best shots of 2019 (so far)
Take a spin through the best of our staff photos from 2019. The gallery will be updated throughout our journey through the next year.