Sunny, warm weather brought people from across Omaha to Elmwood Park on a recent fall afternoon. A couple sat on a blanket in the grass to paint on canvases, children laughed as they climbed on playground equipment and dozens of people walked among the trees that were just beginning to show a sprinkle of fall color.
Tiffany Regan, Matthew Kalcevich and Debra Parsow sat at a picnic table and took it all in.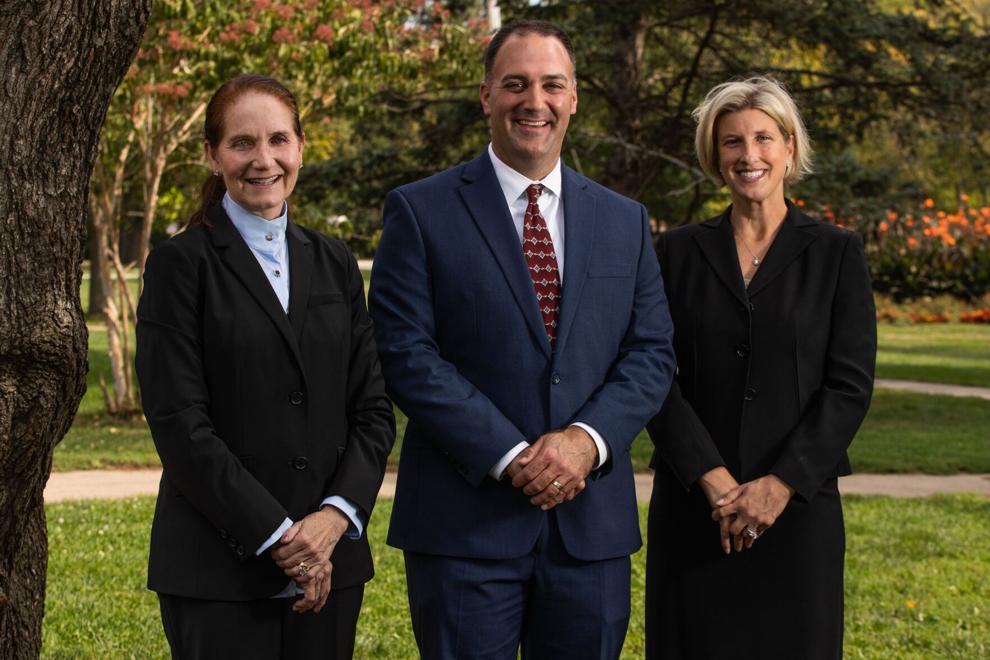 "This is a fun example of a range of things happening," Kalcevich said. "You drive up the road a bit and you've got golf, you have folks playing softball over lunch, kids on the playground, people walking and running on the trail."
The trio has years of experience in parks and recreation, and in the past year, all three began new roles serving the public through Omaha's parks. They bring unique plans and desires to their respective positions.
Kalcevich was appointed director of the City of Omaha Parks, Recreation and Public Property Department about 10 months ago. Before being hired by Mayor Jean Stothert in December, Kalcevich worked as the recreation manager for the City of Des Moines. He has more than 10 years of experience managing recreation centers, public pools and public facilities.
In April, Regan was named executive director of the Omaha Parks Foundation.
Parsow has served as the foundation's president since January.
Created in 2010, the foundation is a nonprofit governed by a board of directors. It operates independently of the city and, among other priorities, aims to inspire enthusiasm among Omaha residents and support improvements to the park system.
Parsow was a founding member of the Omaha Parks Foundation's board.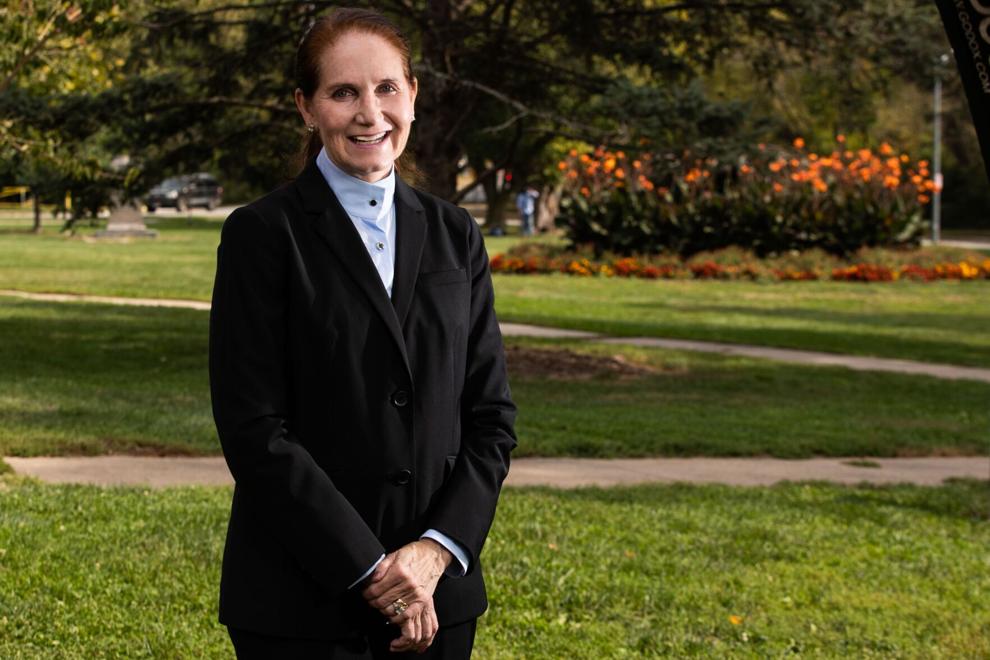 The playground equipment the children were playing on was made possible by a donation from Parsow to the foundation in honor of her late husband, Steven Parsow, in 2016.
"You have lots of different people from all over the city who might not live anywhere near (Elmwood), but they're taking advantage of the park, like this little United Nations coming together," Parsow said.
Parsow, Regan and Kalcevich discussed current projects and pondered the future of Omaha's parks.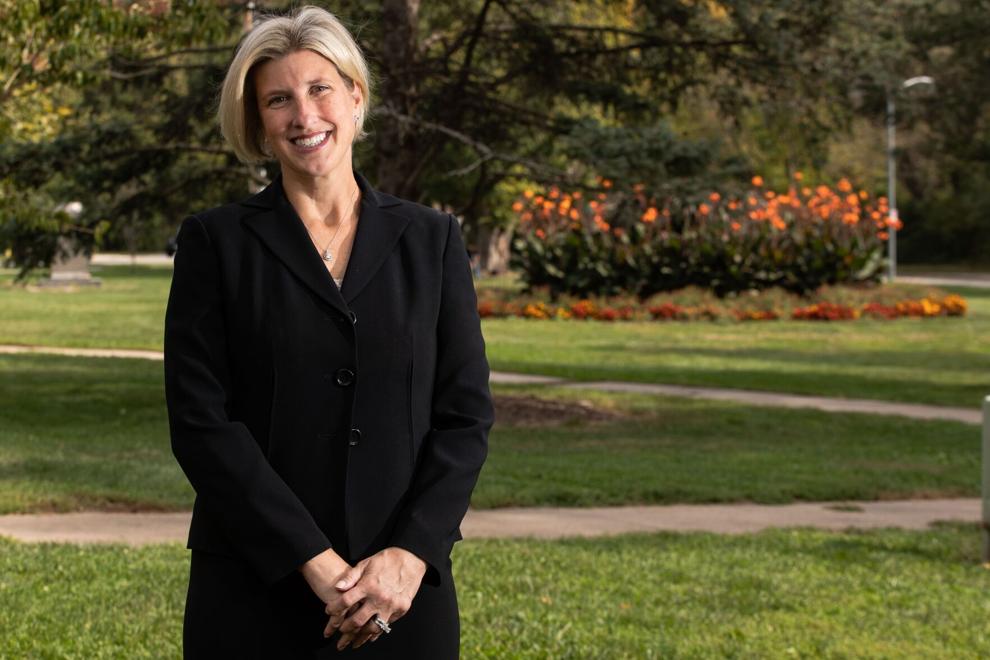 To Regan, who has been involved with the foundation for about a decade, that future is one of increased accessibility.
The former special education teacher recalled the limitations of taking students who relied on wheelchairs to local parks.
"Parks are for every body, every ability, every background," Regan said. "It's great when you're in a position like I am now to see the benefit of parks like Benson. It's a great feeling."
Benson Park's AllPlay Playground opened in 2015 as a barrier-free playground with ramps, smooth surfaces and special features to accommodate kids of all abilities.
At Elmwood Park, Parsow has a project in mind for children of all ages, including those who may have aged out of the playground.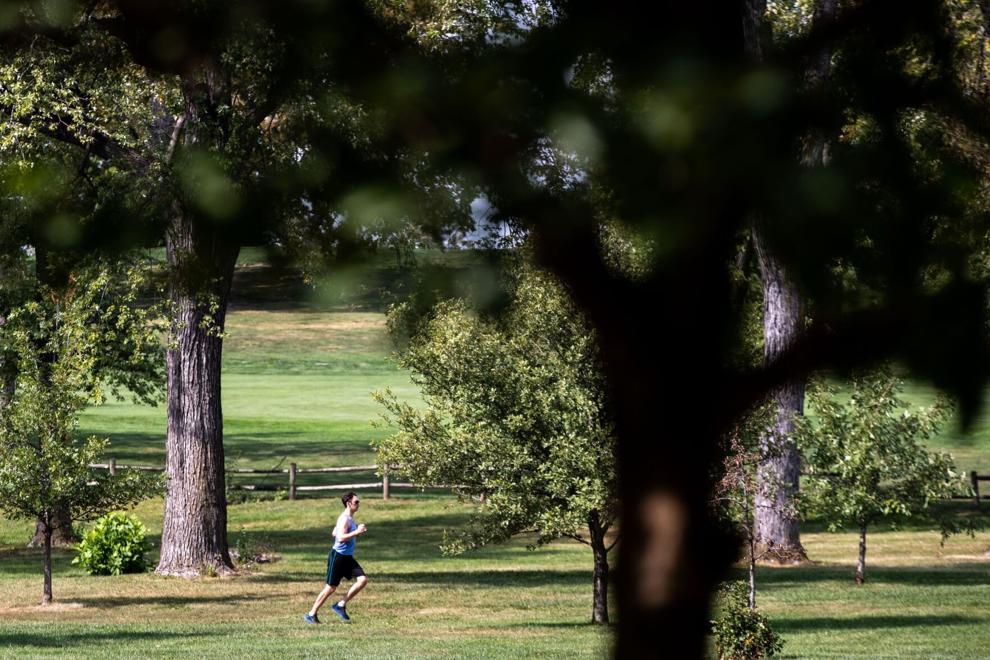 Plans are in the works for a reading pad next to the Steven Parsow Playground at Elmwood. Parsow pictures the space as a little library with a sun shade and an assortment of chairs and benches where kids can sit and read.
The Omaha Public Library is on board for weekend readings, and the University of Nebraska at Omaha, the campuses of which Elmwood sits between, may put on plays at the reading pad, Parsow said.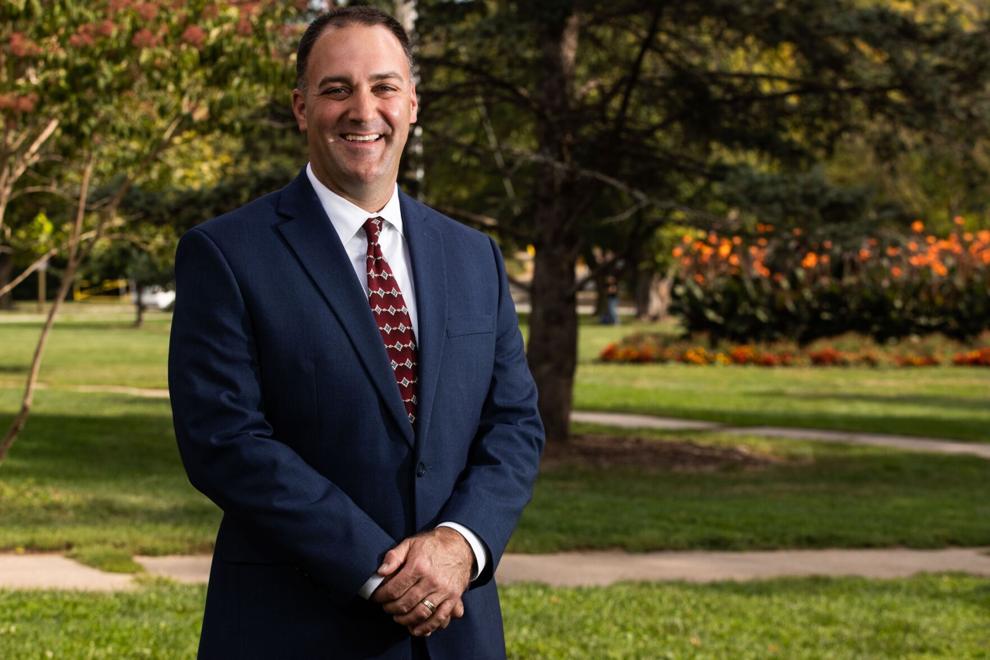 The Parks and Recreation Department manages more than 250 city parks, which include golf courses, swimming pools and community centers. Its total appropriations for 2021 amounted to a little more than $32.3 million.
Stothert's proposed budget for 2022 bumps the total appropriations up to $35.6 million, an increase that reflects increased revenue from a series of bond sales authorized by voters in 2018. The bond revenue is intended to be used "for the construction and rehabilitation of recreational and cultural facilities and the development and redevelopment of parks," according to the city's budget.
"From what I've observed in my time so far, we've got to play a lot of catch-up as far as resetting the great infrastructure we already have to ensure that it's here for another 40, 50 years and it can be around for future generations," Kalcevich said.
He also hopes to address what he refers to as "park deserts," or areas in the community that don't have a park or where park infrastructure is outdated.
He points to a study conducted by The Trust for Public Land, a nonprofit that evaluates park systems in the 100 most populous U.S. cities to help identify areas of need.
The trust's 2021 analysis found that 82% of Omaha residents live within a 10-minute walk of a park. The national average is listed as 55%.
The analysis also found that residents in low-income neighborhoods have access to 14% less park space per person than the city median, and 49% less than those in high-income neighborhoods.
"We want to support the growth of neighborhoods," Kalcevich said. "(Parks) are a critical and important aspect to quality of life for any community."
The public also has options, Regan said, to get involved in parks projects big and small.
"The (foundation's) goal is to work with the businesses, communities and individuals to get some other projects done that might not be able to be happening had it not had another push along," Regan said.
Those projects can range from planting a tree or dedicating a bench in memory of a loved one to multimillion-dollar projects such as the North Omaha Trail. A privately funded project with city collaboration, the trail is planned to run from the area of 24th and Lake Streets to downtown.
"Parks touch everybody, they touch so many different things, from economic value in a city, physical activity, a place to go and hang out," Regan said. "Parks make a city great."
---