DES MOINES — President Donald Trump came to Iowa four days before the caucuses and warned those jockeying for the Democratic nomination that he's ready for the general election.
His message on Thursday provided an early preview of his campaign strategy and showed that Trump and his team will use every advantage of incumbency to win. He sent the vice president, cabinet secretaries and surrogates to Iowa in a show of force.
Trump painted his opponents as "democratic socialists," saying he couldn't wait to argue health care with Sen. Bernie Sanders of Vermont or debate with former Vice President Joe Biden.
He boasted to the crowd about the federal judges he's appointed, said Republicans would protect the right to keep and bear arms, and called Democrats extreme on abortion.
He told Iowa voters concerned about immigration that he is building the wall on the southern border and investing in border security to a level that it's discouraging people from breaking the law.
"Democrats stand for crime, corruption and chaos," Trump told a capacity crowd at Drake University's Knapp Center, smiling. "Republicans stand for law, order and justice."
Trump's visit grabbed headlines for Iowa Republicans, who have taken a back seat for months as Democratic presidential candidates crisscrossed the state ahead of Monday's caucuses.
The Iowa Republicans are also caucusing Monday, but Trump's selection as the state party's choice is merely a formality. The Iowa Republican Party expects no meaningful opposition to Trump.
But Trump was in full reelection mode Thursday, flanked by Vice President Mike Pence and numerous Iowa Republicans, including Gov. Kim Reynolds.
"(Trump) really likes to be in the middle of wherever the attention is," said Karen Kedrowski, director of the Carrie Champan Catt Center for Women and Politics at Iowa State University.
And right now that's Iowa, a state that his campaign never really left after the 2016 race. His campaign announced his intention to run for reelection weeks after Trump took office.
Trump's political operation entered 2020 with almost $200 million in cash on hand, the Washington Post reported. The most that any of the leading Democrats raised was less than $35 million, by Sanders.
Trump's campaign already has staff in 18 states, including Iowa, reaching voters with rallies, targeted digital advertising and more, said Rick Gorka, a Trump campaign spokesman.
Gorka said national Democrats who expect their energy from 2018 to carry over into the 2020 race underestimate the "unique" ability of Trump to attract infrequent voters to the polls.
"Once the caucuses are over, the Democrat machine leaves (Iowa) and goes on to the next states," he said. "They leave that void that lets us run a general election campaign."
That's a big reason many observers believe that Trump will hold on to Iowa in the general election, although it remains a purple state with a slight-red lean, political observers say.
One wild card is how the farm economy will rebound from the Trump administration's trade disputes with China, Mexico and Canada, said David Peterson, a political science professor at Iowa State.
"I don't know of anybody who can more easily and clearly connect the stakes of what's happening in Washington and their financial circumstances than farmers," he said.
The president spent much of his speech touting progress on trade. He told farmers in the crowd that if they stick with him, they will make more money. He said a deal with Europe is coming.
Rally attendee Andy Ladwig, who raises corn, soybeans and cattle near Kiron, Iowa, said that he likes Trump's approach to trade and that he hopes that recent progress provides more predictability.
Ladwig, 45, said he supports Trump because he fears that the Democratic nominee will go too far in addressing climate change by targeting the use of fossil fuels.
"Trump's just a butt-kicker, and he's fighting for America first," Ladwig said. "I think if a Democrat got in there, I don't know what would happen to this country."
The Iowa Democratic Party held a call with reporters Thursday to blame the financial misfortunes of Iowa farmers on the president, citing rising farm bankruptcies and debt loads.
Troy Price, chairman of the Iowa Democratic Party, said Trump can't spin his way out of a "failed presidency that has slashed crop prices and spiked farm debt."
Ladwig and others at the rally said they are willing to give Trump a chance to boost the rural economy and regain access to international markets.
Most said they like his style, his approach to politics and the way he makes them feel like he is fighting for them, especially against Democrats.
Nebraskan Peter Owens, 19, was part of a group of Omaha-based Young Republicans who traveled to see the president speak.
He said he loved hearing Trump talk about jobs, trade and economic development and said the president can win if campaign volunteers put in the work.
West Des Moines resident Deanna Gray, who works in finance, said she likes Trump's approach to immigration and the economy. She might not caucus Monday but said she will vote for Trump in November.
---
Top Democratic presidential candidates
Top Democratic presidential candidates
Sen. Michael Bennet of Colorado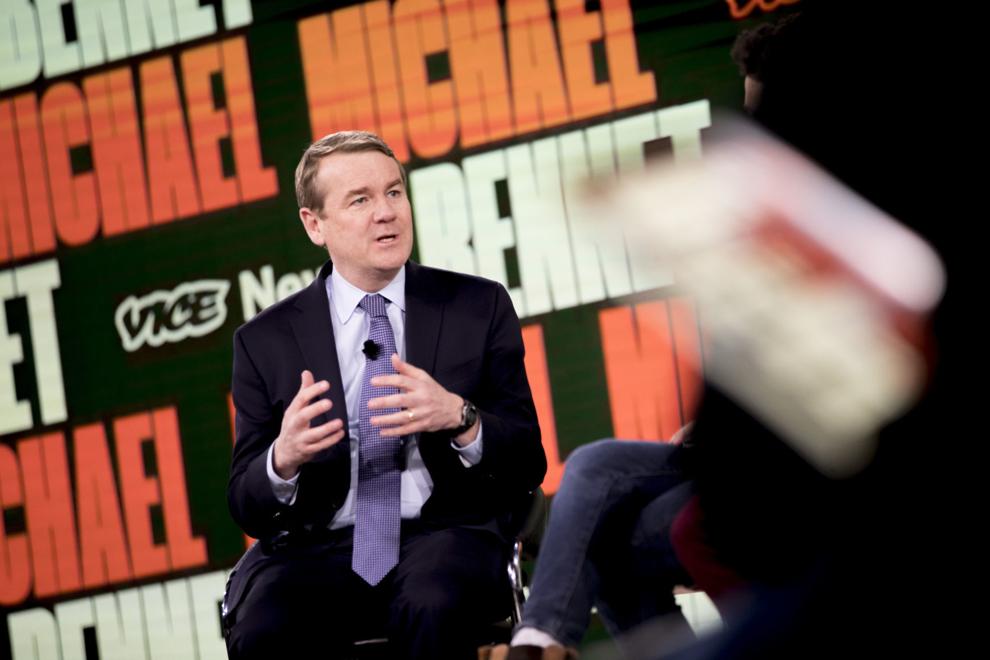 Former Vice President Joe Biden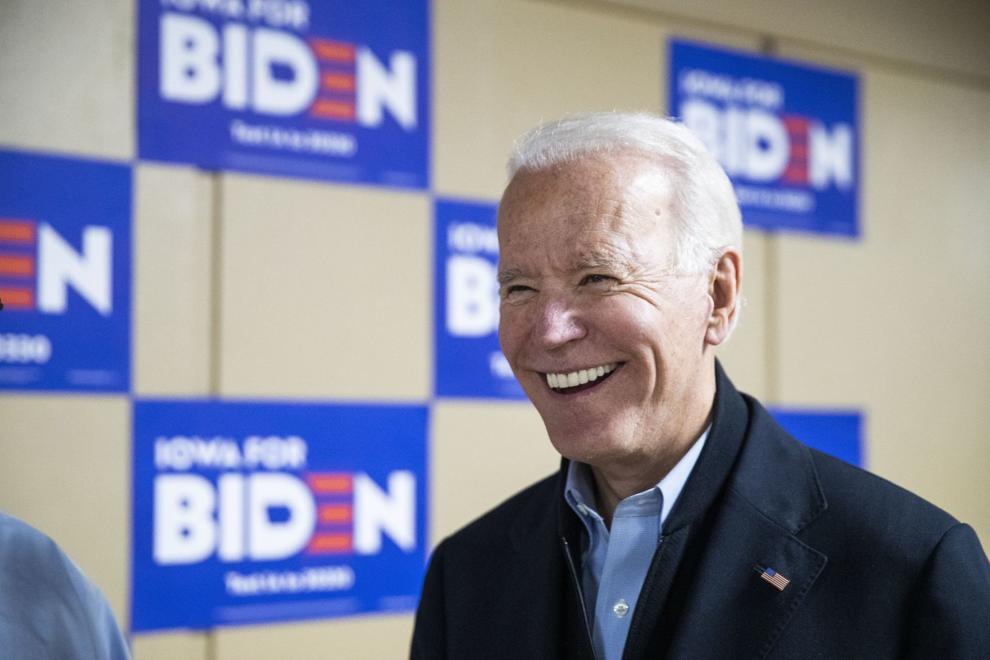 Former New York City Mayor Mike Bloomberg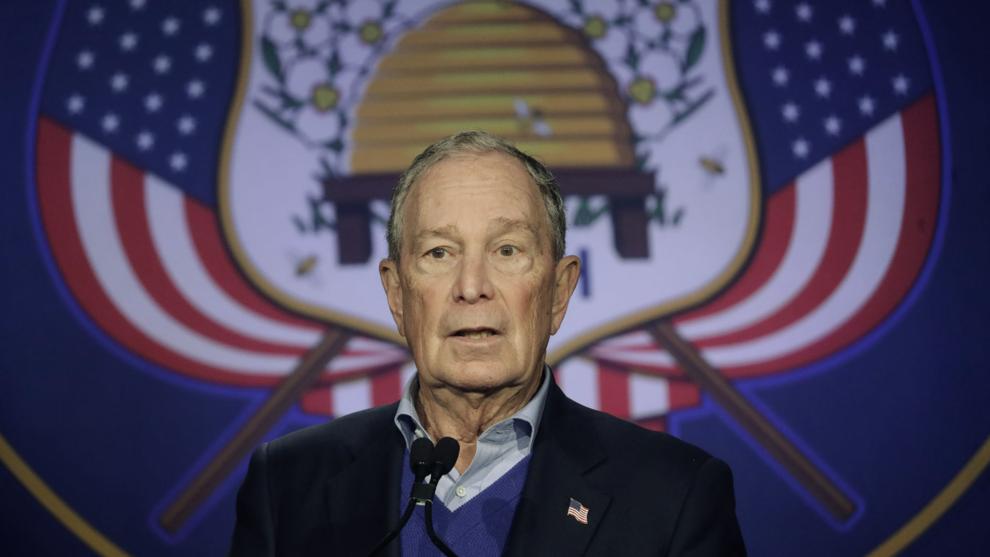 Former South Bend, Indiana, Mayor Pete Buttigieg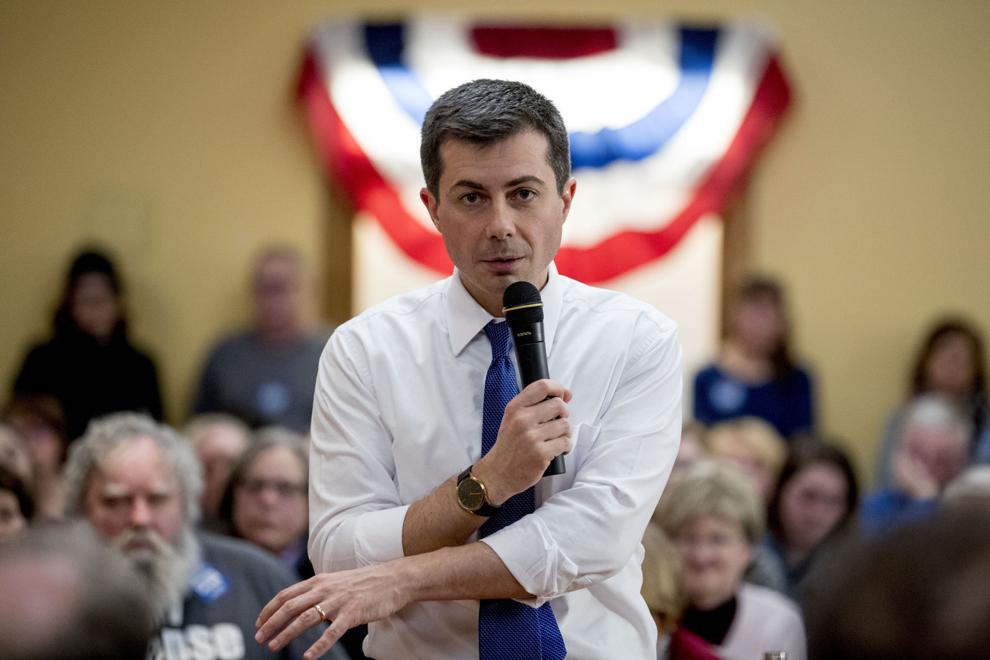 Rep. Tulsi Gabbard of Hawaii
Sen. Amy Klobuchar of Minnesota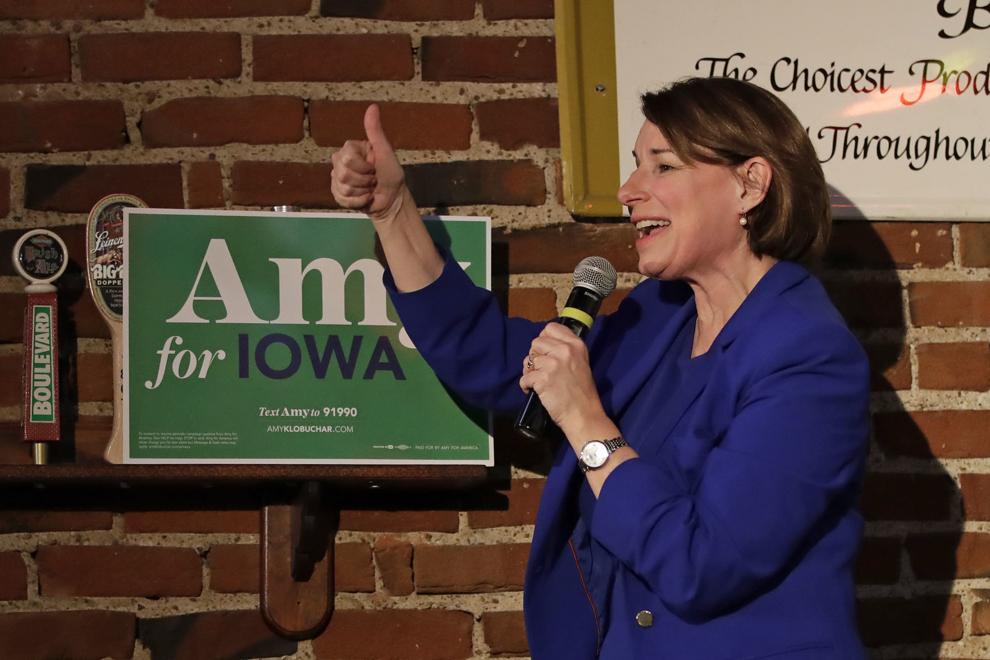 Former Massachusetts Gov. Deval Patrick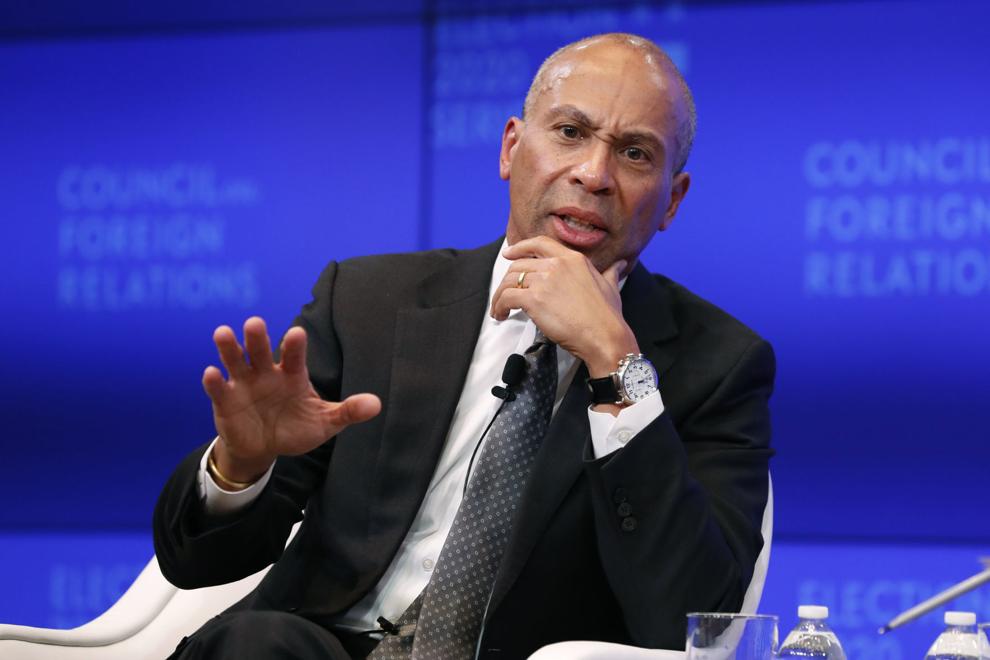 Sen. Bernie Sanders of Vermont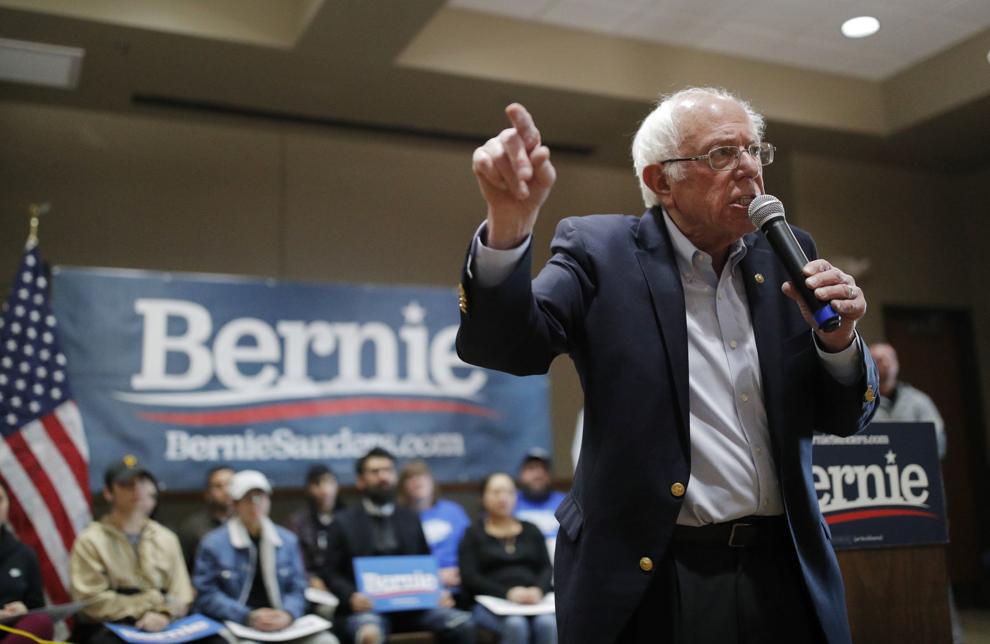 Businessman Tom Steyer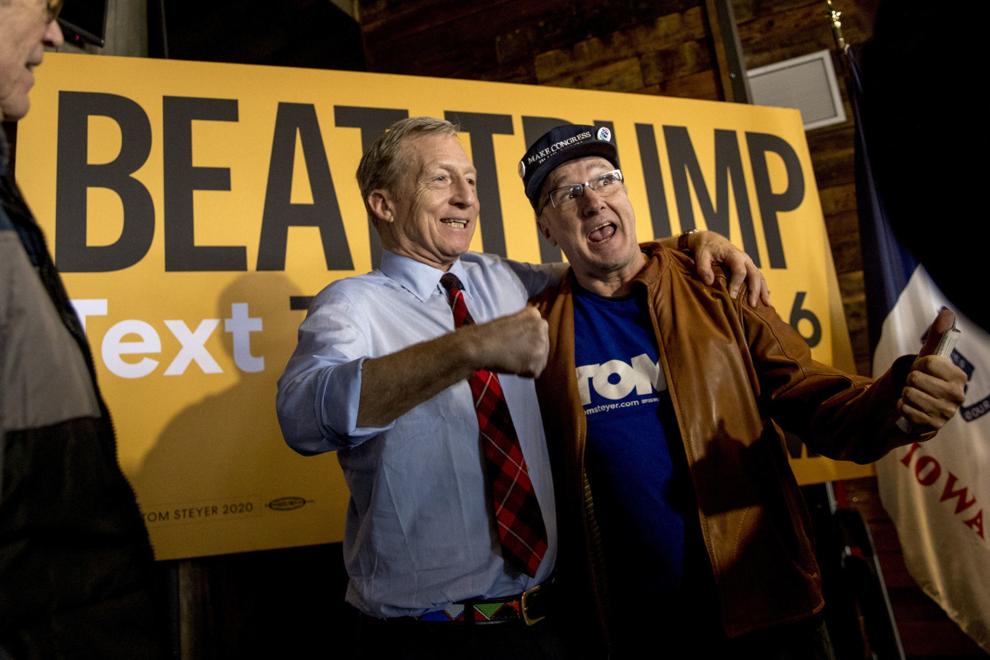 Sen. Elizabeth Warren of Massachusetts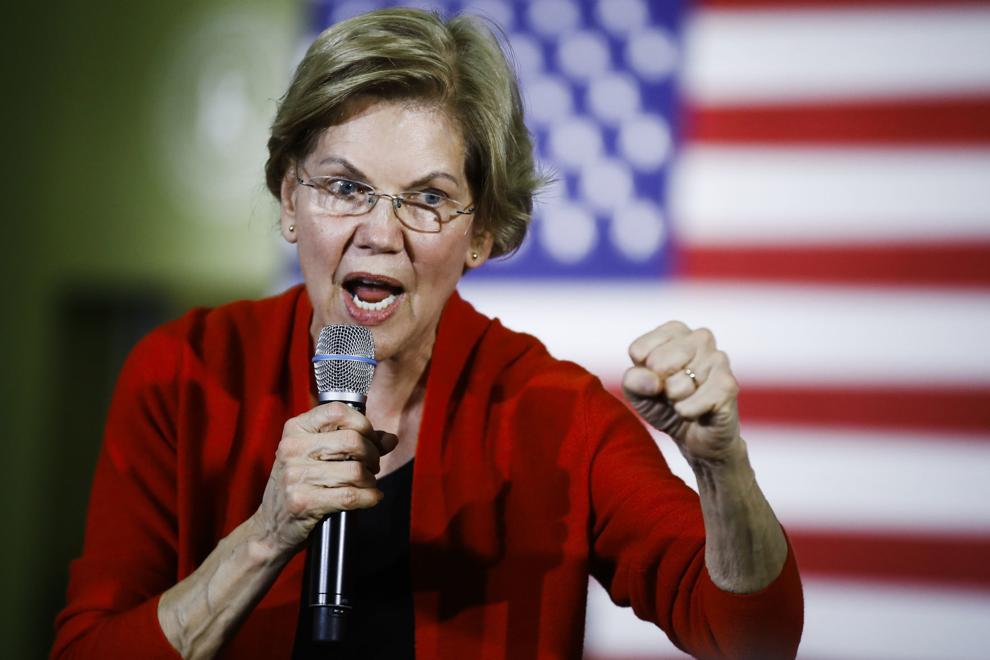 Technology executive Andrew Yang