Tuesday marked Ryan Larsen's 12th birthday and the 22nd day since his disappearance.
Few clues have surfaced as to what happened to the autistic La Vista boy after he slipped out of La Vista West Elementary about noon May 17.
A surveillance video captured by La Vista Keno, which is across the street from the apartments where Ryan lives, places him in the parking lot of the business about an hour and a half after he left school. Shortly thereafter, an eyewitness said they saw Ryan "right outside" his apartment near 84th and Harrison Streets and a half-mile walk from his school.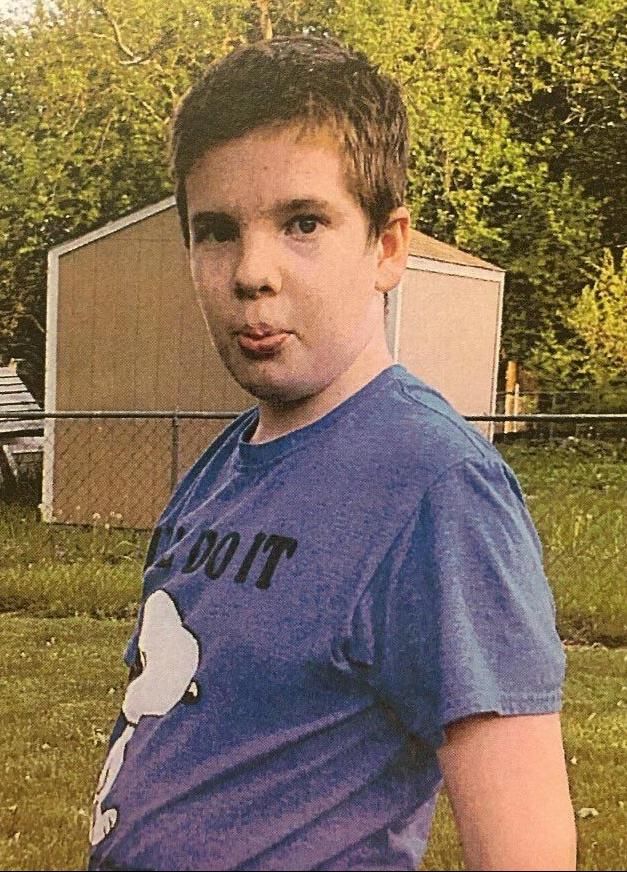 The video and the single eyewitness are the only traces of the boy despite a massive search effort that has included hundreds of civilian volunteers and law enforcement and search and rescue teams from several metro area departments, as well as assistance from the FBI.
Ryan didn't have a cellphone, and though he previously had a tracking bracelet through Project Lifesaver, his family took him out of the program in February after he cut the bracelet off multiple times.
Walnut Creek, which is about 6 miles away from Ryan's home, was searched, the water level lowered and dredged. Cadaver dogs were deployed, "hitting" on something at least two times in the area. Dive teams came up empty, and the search was moved again to "ground zero," the area around Ryan's home.
Tuesday, La Vista Police Chief Bob Lausten said efforts have turned to obtaining surveillance video from area businesses, a process made more difficult by several businesses that have declined to voluntarily turn over footage.
"Some key places we're trying to get video from voluntarily we've had to go through a subpoena route and it's delayed us in a couple key areas," Lausten said.
Investigators have also started interviewing registered sex offenders near Ryan's home.
"We haven't ruled anything out about what happened to Ryan or where he's at," Lausten said. "He could be a walk away, he could have been abducted, it could have been with a familiar person, we just don't know."
In his nearly four decades in law enforcement, Lausten has never been part of a search as extensive as the search for Ryan.
"We've had homicide investigations, just about everything, but nothing quite as painstaking as this," he said. "We have a young man, he's here and then boom he's gone. It's really perplexing."
But someone, somewhere knows something, Lausten said, and "it's troubling" that more eyewitnesses haven't come forward.
"There is no strong evidence of an abduction. At this point I just find it hard to see him wandering away and getting stuck somewhere," said Lausten, who in the beginning was operating with the theory that Ryan had run away, something the boy has done before, and possibly gotten stuck somewhere.
Ryan is White, has brown hair and hazel eyes and is 5-foot-8. He weighs about 125 pounds.
Lausten asks that anyone with information on Ryan's disappearance call 911.
Ryan's sister, Taylor Larsen, shared photos of Ryan on her Facebook on Tuesday with the message:
"Happy birthday to the funniest and (kindest) kid I know. I miss you so much Ryan. You are so strong and loved by so many. Please come home soon so you can celebrate your birthday with us. Happy 12th birthday, I love you."
---