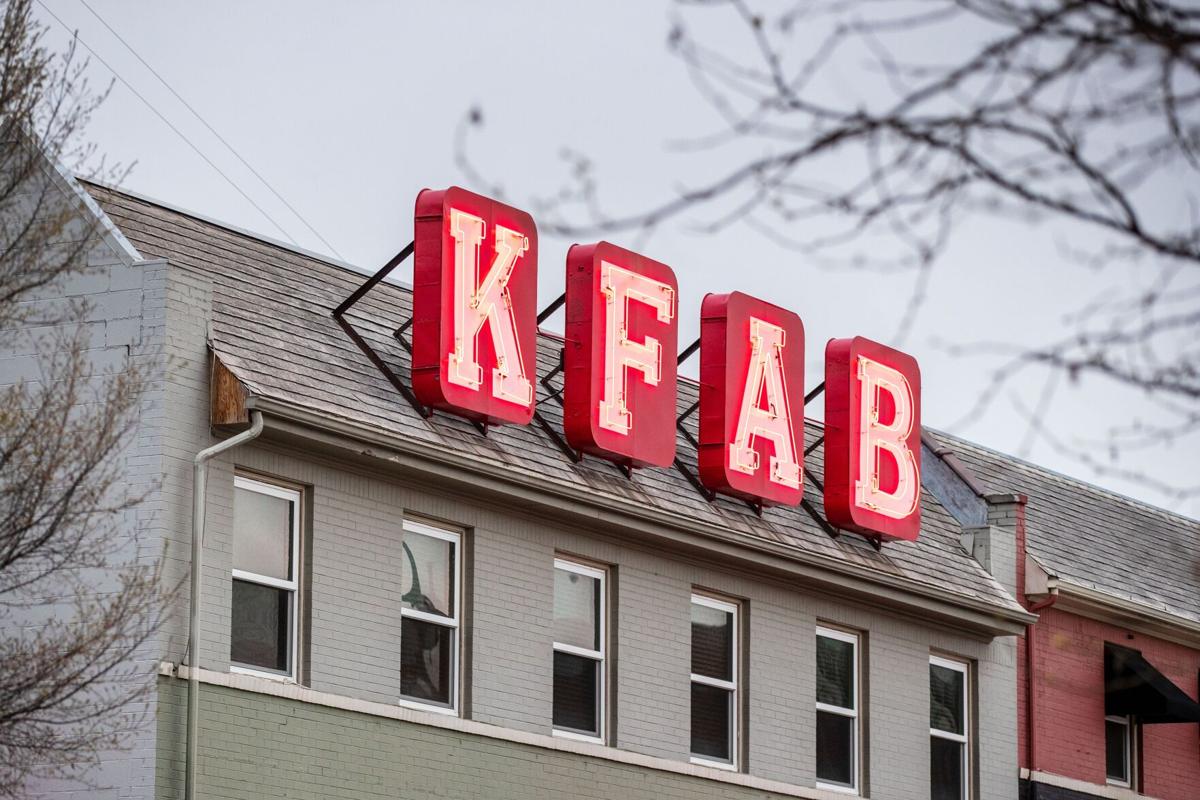 Omaha radio personality Chris Baker was fired Wednesday after posting an offensive tweet about the Derek Chauvin verdict.
C. Taylor Walet III, area president/Nebraska for iHeartRadio, said Wednesday that Baker had been fired from KFAB that afternoon.

Baker's tweet was "completely inappropriate and unacceptable," Walet said in a statement. "Please know that this does not represent our viewpoint or our values, and we take this situation very seriously. Accordingly, Chris Baker's employment with our company has been terminated."
The tweet, posted soon after former Minneapolis Police Officer Chauvin, who is White, was found guilty of killing George Floyd, a Black man, featured a GIF (file image) of four Black men wearing loincloths and body paint and dancing, possibly with spears in front of them. Above the picture was the proclamation: Guilty!
Reached by phone Wednesday, Baker, 64, said the image that accompanied his tweet was a "boomer Twitter moment."
"That's not me, that's not who I really am," he said.
Baker said he inadvertently selected the wrong image while doing multiple things at once: hosting his show, lining up guests and monitoring the unfolding news after the verdict. He said he tried to get the tweet taken down right away, but struggled to do so.
Asked if he thought the tweet, as it appeared, was racist, he responded:
"It's horrible is what it was," he said.
"There's a difference between being intentional and being a fat-fingered boomer on Twitter. I don't look at Black people that way."
Asked to describe the image he was seeking, he said, "people celebrating."
Baker, who is known for lampooning others, said he didn't expect people to believe his explanation.
"I apologize for a stupid move. I apologize for the mistake."
Chauvin was found guilty Tuesday afternoon in the murder of Floyd. Chauvin's killing of Floyd was captured on video and has been the subject of protests globally over the deaths of Black people at the hands of law enforcement.
Baker's tweet, which was deleted Tuesday evening but had been captured in screenshots, was roundly criticized as racist, with some people calling for the conservative talk show host to be fired and his advertisers to be boycotted.
At least two advertisers announced on Twitter that they had pulled their support from the show.
Preston Love Jr., a longtime Black activist who has appeared on Baker's show and who once hosted a show on KFAB, said the reaction in the Black community has been straightforward: "disgust."
There would have been more anger, he said, if people hadn't already come to expect so little of KFAB as its programming has shifted toward what he described as "ultraconservative" and "full of demagoguery."
"Chris has always pushed the envelope to the edge," Love said. "I'm not surprised he did it, I'm surprised he was fired so quickly."
Love said he believes advertiser pressure played a role.
"What's different in 2021 is that there are consequences," Love said.
Love said he hopes that this prompts KFAB to open its programming to broader viewpoints.
Baker, 64, worked for eight years at KFAB. He previously had been a radio show host at several other conservative stations and has worked as a comedian.
He came to Omaha from Houston, where he hosted a show for the conservative station KSEV. He also worked at stations in Miami, Kansas City and Minneapolis. He left the Minneapolis show abruptly, according to MinnPost.com. Baker was a fill-in host for the nationally syndicated Glenn Beck radio show in 2010–2011.
He started coming to Omaha in the 1990s as a stand-up comedian, according to his now-deleted biography at KFAB. He has toured with comics like Larry the Cable Guy and Jeff Foxworthy, according to his online biographical information.
On Wednesday, KFAB's 2 p.m. to 6 p.m. timeslot, which is normally filled by Baker, instead featured KFAB regulars "Producer Josh" Odson and "Bird" (Meghan Bird). Their guest was Tony Conner, president of the Omaha Police Officers Association.
The wide-ranging interview touched on violent interactions between the public and police. Conner said the past year has led to a deterioration in police departments' ability to recruit and train officers. If the "defund the police" movement gains traction, the result will be more, not fewer, police shootings, he said.
"Get ready to see more of these," he said.
The Council on American-Islamic Relations, a Muslim civil rights and advocacy organization, on Wednesday called on Baker to apologize and resign.
"We encourage Mr. Baker to apologize for this racist tweet, resign and meet with Black community leaders to grow as a human being," said National Deputy Director Edward Ahmed Mitchell. "No one is born a racist. Racism is learned, and racism can be unlearned through accountability, education, healing and faith."
Ian Lee, an Omahan who works on political campaigns in Washington, D.C., said he took a screenshot of the tweet when he saw it at about 4:50 p.m. Tuesday. Lee follows Baker and other Nebraska figures on social media.
"It jumped out of the feed, to be quite frank," he said. "It was just so brazen, so over the line."
Lee said he made a screenshot of the image because he suspected that Baker would realize his mistake and take it down.
"He should not be able to get away with this."
Republican State Sen. John McCollister, who has been critical of some members of his own party, including former President Donald Trump, tweeted a screenshot of Baker's post and wrote: "Racism like this is a FEATURE of conservative talk radio but they usually mask it with dog whistles. But not this time."
KFAB is found at 1110 on the AM dial.
World-Herald staff writer Jessica Wade contributed to this report.