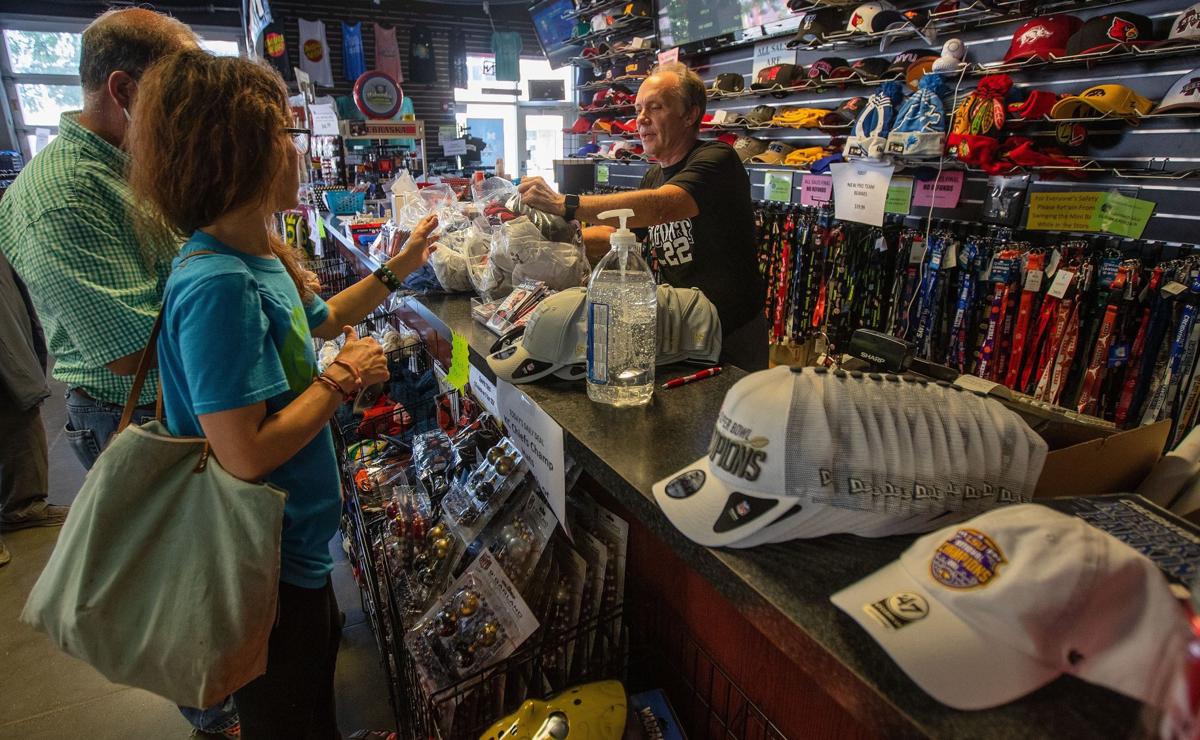 After nearly a quarter-century of selling memorabilia to College World Series fans — a decade of that time in downtown Omaha — Rich Tokheim of the Dugout is closing shop.
Up to 60% of his sporting apparel store's annual sales came from the two-week baseball tournament.
And, Tokheim said, he couldn't risk staying open to see the day that attendance at sports and entertainment venues returns to normal.
"Too many unknowns," Tokheim said. "The future is just way too uncertain."
The Dugout is now holding clearance sales and is to be out of its corner space by the end of June.
It's a run that started in 1997 in a tent and then also a temporary storefront along 13th Street outside Rosenblatt Stadium. The business moved in 2011 to a premier retail spot across the street from the front gate to downtown's TD Ameritrade Park — in time for the first tournament pitch at that brand new CWS home.
The location made it convenient for fans coming to and leaving the ballpark to drop in at the Dugout to buy T-shirts, hats and other college team memorabilia.
Monday, as the Dugout staff was arranging sales racks, Tokheim also was counting his blessings, saying he launched the apparel operation thinking it would be short term. One year led to another; friends and fans kept coming.
Now business is slowed by restrictions and caution related to the COVID-19 pandemic. The CWS, U.S. Swim Trials and other sporting events that draw people downtown have been canceled.
On top of that, Tokheim said, the retail industry's movement to online sales has hurt his brick and mortar operation. Tokheim said he might continue selling merchandise online.
But at 58, he said, he is ready to shutter the Dugout store and move on.
"It's kind of surreal," he said. "I'm not getting any younger, and I'm looking forward to a different chapter. It's time to do something else."
Photos: College World Series championship cover pages through the years
Check out every Omaha World-Herald cover page since the College World Series moved to Omaha in 1950.