Patients today routinely consult with doctors over internet platforms, a practice that accelerated during the pandemic, and students take courses all over the world via distance learning.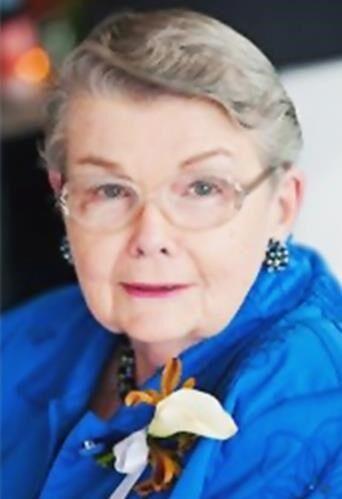 But in 1964, television was young. That year, Reba Benschoter became director of a National Institute of Mental Health grant that led to the establishment and testing of what is believed to be the nation's first two-way, closed-circuit telemedicine system.
Benschoter, an emeritus professor at the University of Nebraska Medical Center, later recalled that Dec. 2, 1964, marked the "true beginning of telemedicine in the U.S."
Recognized nationally as a pioneer in the development of telemedicine and distance learning, she later led what then was the university's School of Allied Health Professions, serving as its associate dean within the UNMC College of Medicine from 1985 to 1995. Colleagues credit her for laying the foundation of today's College of Allied Health Professions and helping forge rural outreach programs.
Benschoter died Jan. 1 at 92.
Dr. Jeffrey Gold, UNMC's chancellor, called her a trailblazer and among those who helped make the university's goal of a statewide campus a reality. "We are proud to continue her legacy of bringing UNMC and its resources to people all across Nebraska and beyond," he said.
Benschoter joined UNMC in 1957 as an audiovisual specialist at the UNMC College of Medicine's Nebraska Psychiatric Institute. She later became director of the institute's communications division.
Dr. Cecil Wittson, who championed what later would be called telemedicine and distance learning at UNMC, charged Benschoter with leading the task.
Brooke Benschoter, the couple's oldest daughter, said the innovation and cooperation between her mother and her father, Leon G. "Benny" Benschoter, helped make Omaha a national leader in the technology. Benny Benschoter created the biomedical communications unit at the Creighton University School of Medicine.
In 1970, the university created the Biomedical Communications Division with Reba Benschoter as its director. Benschoter continued to lead the growth of distance learning and telehealth at UNMC through the 1990s, in partnership with Nebraska Educational Television, the Veterans Administration and others.
Benschoter was preceded in death by her husband. In addition to her oldest daughter, she is survived by daughters Mary Miller and Annmarie Rollag of Omaha; son Brian of Austin, Texas; 11 grandchildren; and two great-grandchildren.
Visitation will be 5-7 p.m. Sunday with a vigil service at 7 p.m. at Heafey Hoffmann Dworak Cutler West Center Chapel, 7805 West Center Road.
Funeral services will be at 10 a.m. Monday at Our Lady of Lourdes Catholic Church, 2110 S. 32nd Ave.