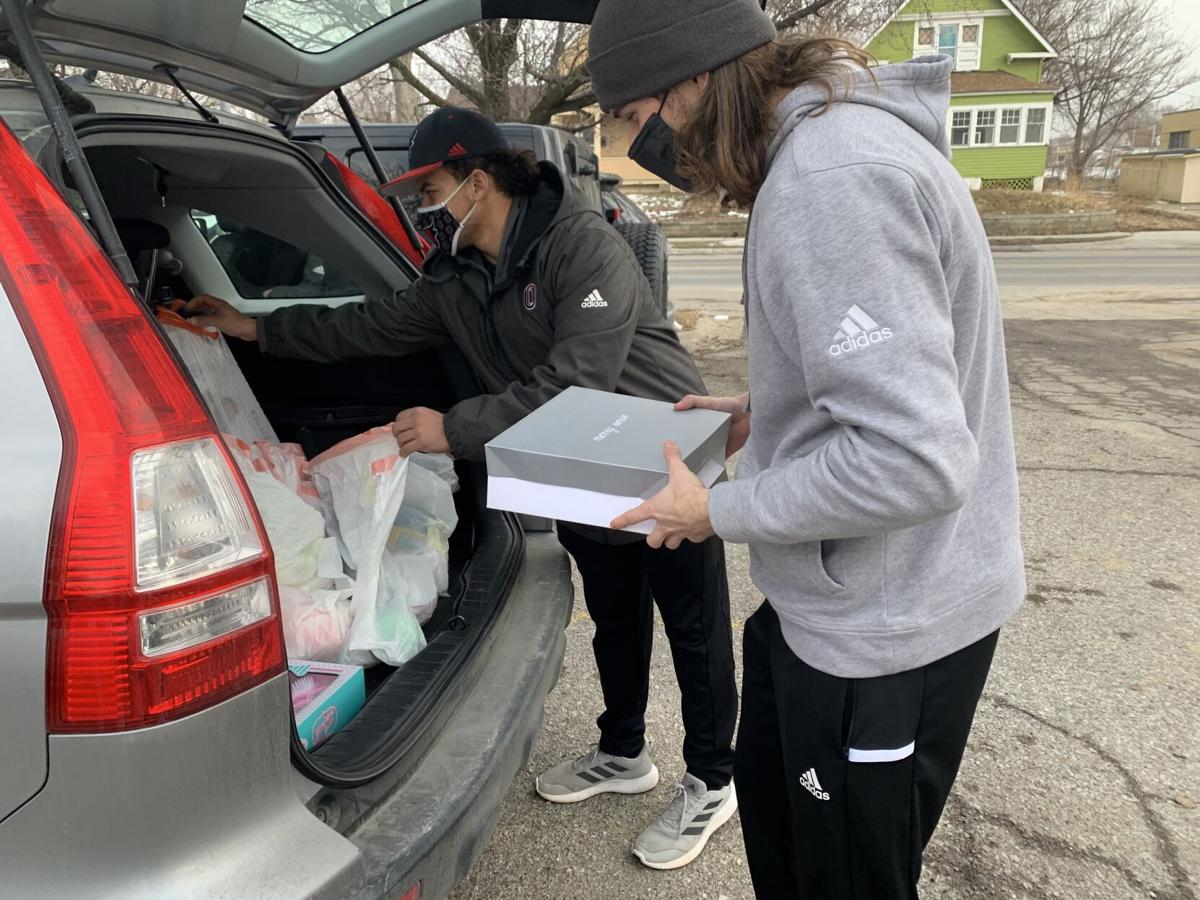 Connecting with the community and building relationships across it are a couple of the reasons some University of Nebraska at Omaha student athletes delivered gifts Saturday to families in need.
UNO baseball and golf teams collaborated with Mount Moriah Baptist Church, Preston Love Jr. and his organization, 4Urban.org, to give gifts to North Omaha families.
Evan Porter, UNO baseball coach, said he's fortunate he and his players got to participate in the event.
"I think it's a great opportunity for guys to serve others and see a different part of the city that they might otherwise not have seen," Porter said.
Freshman Jaxson Simmerman, who plays on the UNO baseball team, said he was excited to give back to the community.
"We're just here to give back to the community and hand out gifts to kids and hopefully make their day," Simmerman said.
Love said the people receiving the gifts and the students live in their own bubbles, and the event was a good way to "burst them."
"These are wonderful people who have stress, poverty and all of the challenges raising children," he said. "Their world is in a bubble, and in a funny kind of way so is the baseball players. And so we're busting both bubbles and maybe creating some awareness on both sides."
Love said the idea for this event came from him and Mount Moriah Pastor T. Michael Williams to bring unity among the community.
Williams said about 30 kids and 19 families would receive gifts.
Said Love, "This is the opposite of what's going on in the world is — is just love and outreach, not divisiveness. We're surely not talking politics. We're not talking race. We're just people to people."
Eddy Noguera, a UNO baseball player from the Dominican Republic, said he used to give back in similar ways back home.
"I would give back every Christmas with my family, but I haven't done it in two years," Noguera said. "This was the perfect way to get back into it."
Simmerman said the experience is humbling.
"We're kind of in our own little bubble of baseball and hanging out, so it's kind of nice to see the real world outside of what we're used to."