A veteran federal prosecutor was tabbed Monday to lead a grand jury investigation into the May 30 shooting death of a 22-year-old black man by a white bar owner in downtown Omaha.
Frederick D. Franklin, a long-serving federal prosecutor, will lead the grand jury of 16 citizens and three alternates as they probe the death of James Scurlock. Presiding Douglas County District Judge Shelly Stratman appointed Franklin.
The grand jury will investigate and either bring charges or no indictment against Jake Gardner, the 38-year-old former owner of The Hive and Gatsby bars downtown. Jurors also could choose to issue a report in the death of Scurlock.
Franklin, a Chicago native, is a 1986 graduate of the Creighton University School of Law who has served as an attorney since that time.
Franklin will lead the presentation of evidence and the law to the grand jurors. The grand jurors then will deliberate outside of his presence to decide whether to bring charges against Gardner.
Franklin has been an assistant U.S. attorney in Nebraska federal courts for 22 years and has served as the president of the Midlands Bar Association, an organization of black attorneys.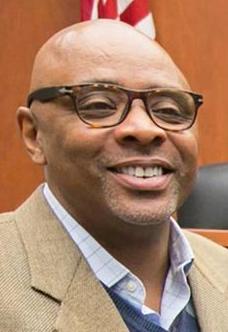 The appointment of a special prosecutor became necessary when Douglas County Attorney Don Kleine petitioned for the process. Kleine initially said on June 1 that he would not bring charges and did not think it necessary to have a grand jury review the case.
Two days later, Kleine said he had listened to several people, including elected officials who represent predominantly black neighborhoods, and had decided to allow a grand jury review in this "rare" instance. He said he is not afraid to have a second set of eyes review his charging decisions.
That said, Kleine also said he stands by his decision to not charge Gardner. Kleine and his chief deputy, Brenda Beadle, spent 12 hours the day after Scurlock's death reviewing several videos and witness interviews about the shooting and what led up to it.
One of the videos showed Gardner emerge from his bar after his windows had shattered and confront a group of people. Gardner's father twice shoved a man — and then was himself shoved to the ground. Scurlock was neither the person shoved twice nor the person who shoved Gardner's father.
Scurlock was walking toward Gardner and pushed a man next to Gardner. Gardner backed up as Scurlock and a couple of other people walked toward him. Gardner then lifted his shirt to show a handgun in his waistband. Two people charged Gardner, knocking him into a puddle in the street.
Lying on his back, Gardner fired what he told police were two warning shots to get the people off him. They scattered. Four seconds passed. Scurlock jumped on Gardner's back as he was trying to get up.
The two struggled on the ground for about 20 seconds with Gardner yelling, "Get off me" repeatedly. He switched the gun from his right hand to his left and fired over his shoulder, hitting Scurlock in the neck and killing him.
Kleine has questioned why Gardner didn't just stay behind his bouncer after the windows of his bar were broken out. But based on the video of the struggle, he said, he determined that Gardner fired in self-defense.
The owner of the building has since evicted Gardner. No date has been set for the grand jury investigation.
John Friend, clerk of the Douglas County District Court, said the grand jury likely will not convene for a couple of months, in part because of concerns about the coronavirus outbreak.
---
Solidarity rally on Sunday in Omaha
James Scurlock II salutes the crowd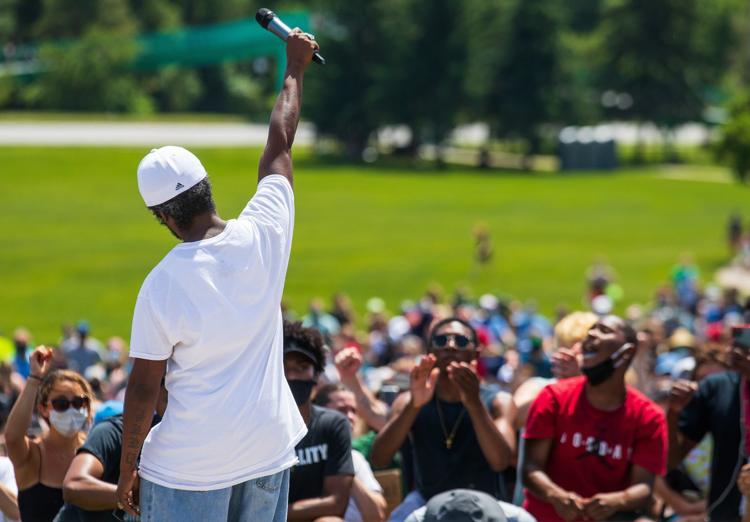 Sunday Rally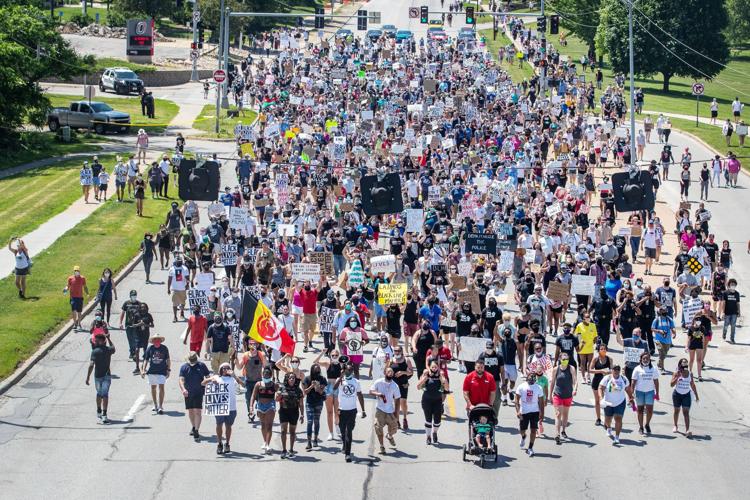 Sunday Rally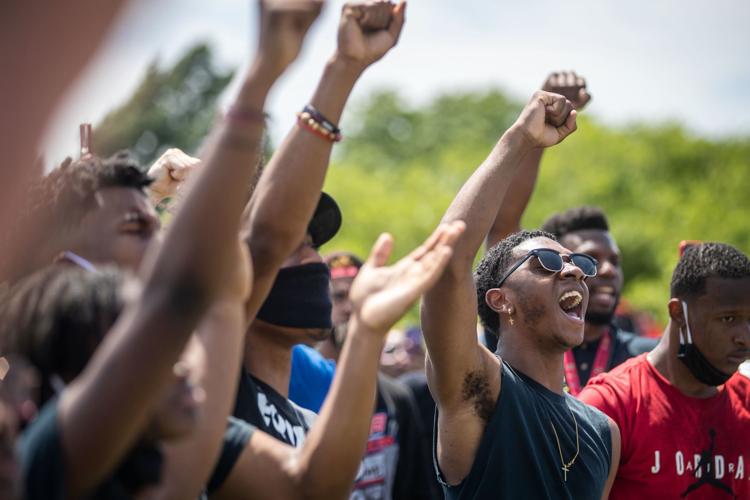 Sunday Rally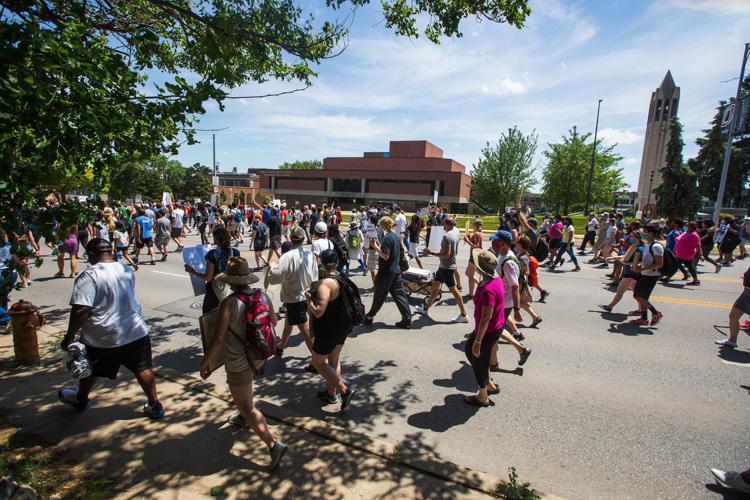 Sunday Rally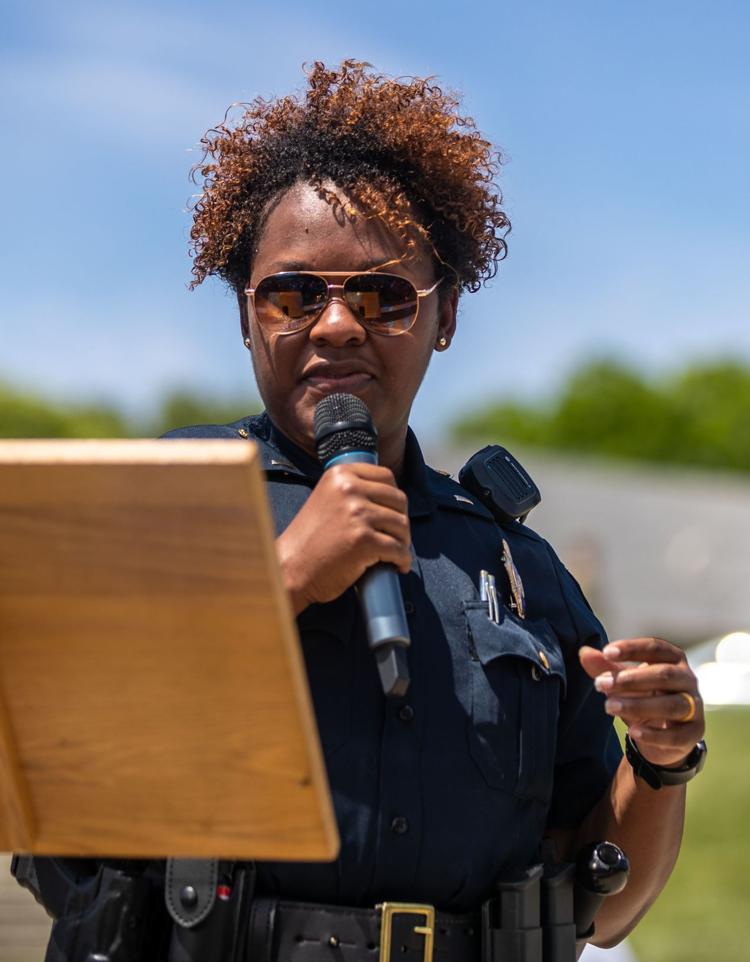 Sunday Rally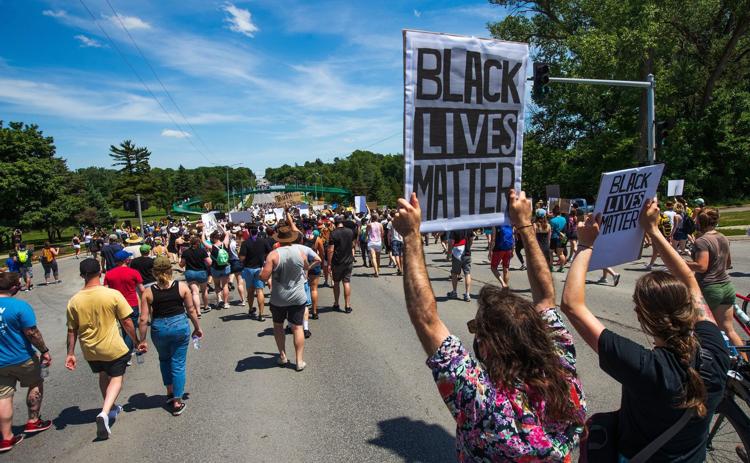 Sunday Rally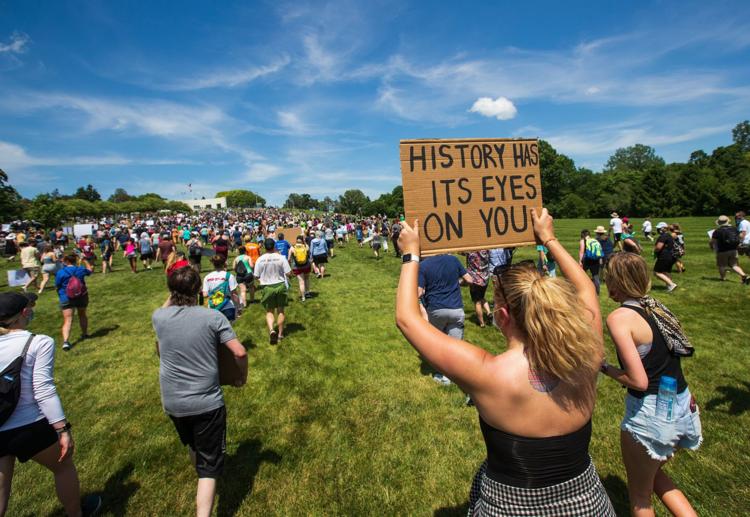 Sunday Rally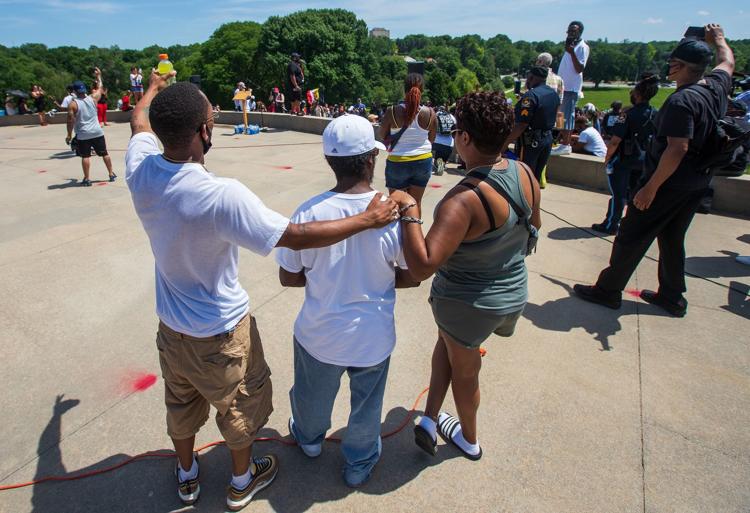 Sunday Rally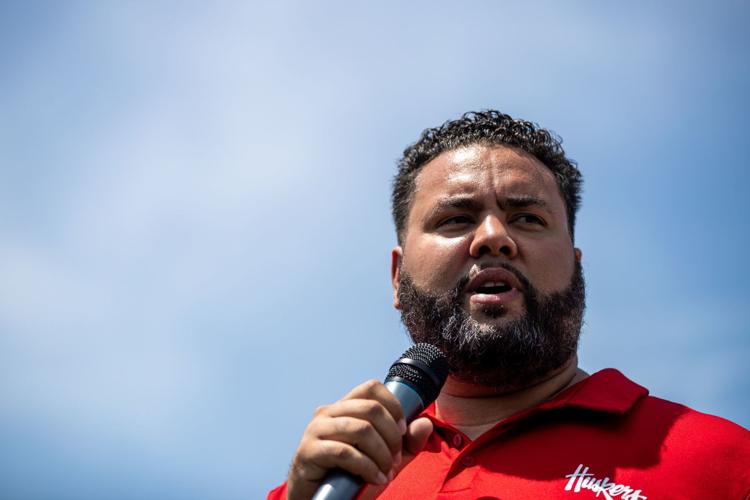 Sunday Rally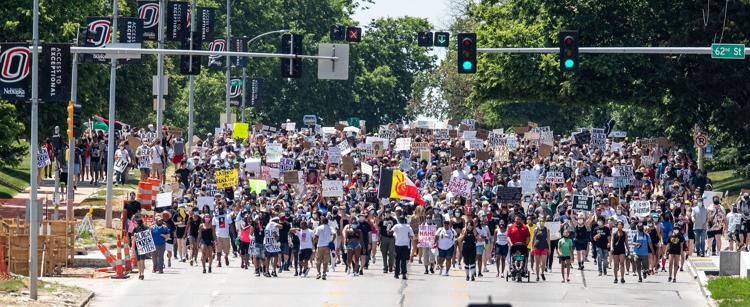 Sunday Rally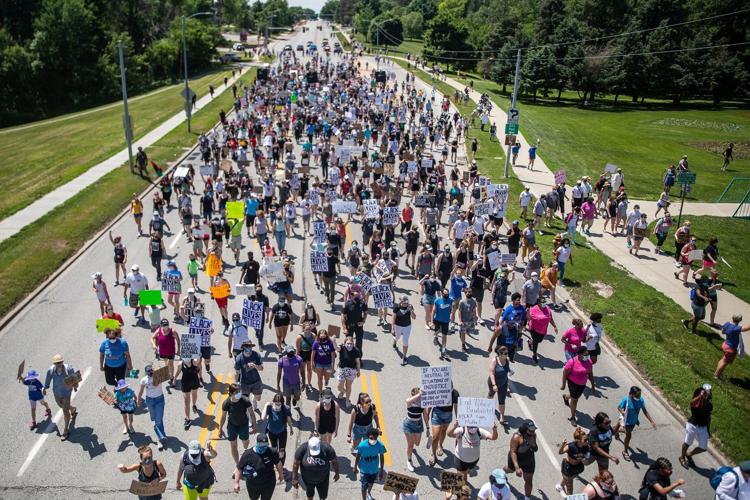 Sunday Rally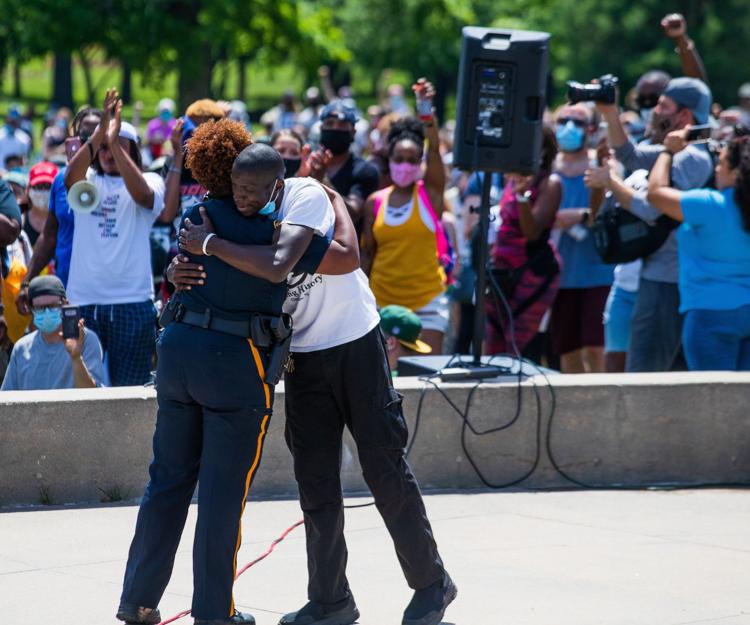 Sunday Rally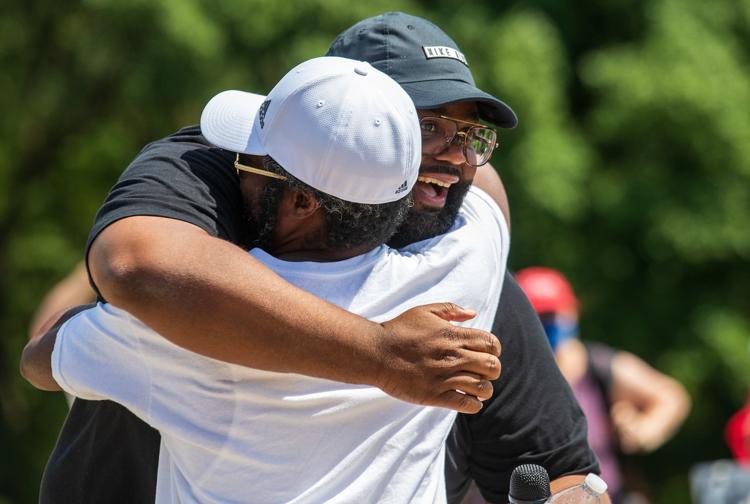 Sunday Rally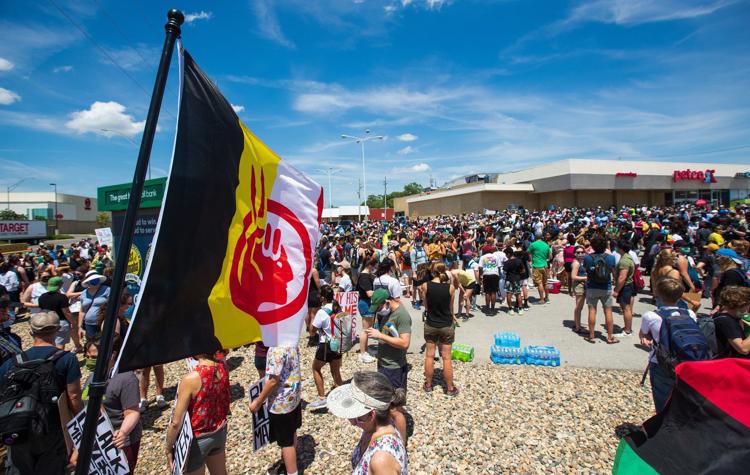 Sunday Rally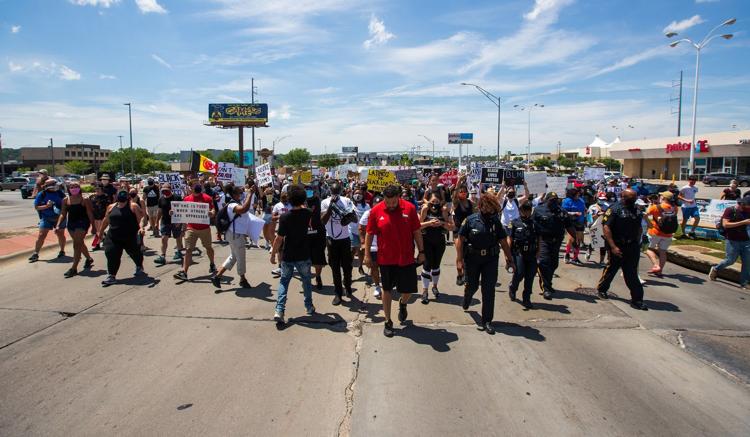 Sunday Rally

Sunday Rally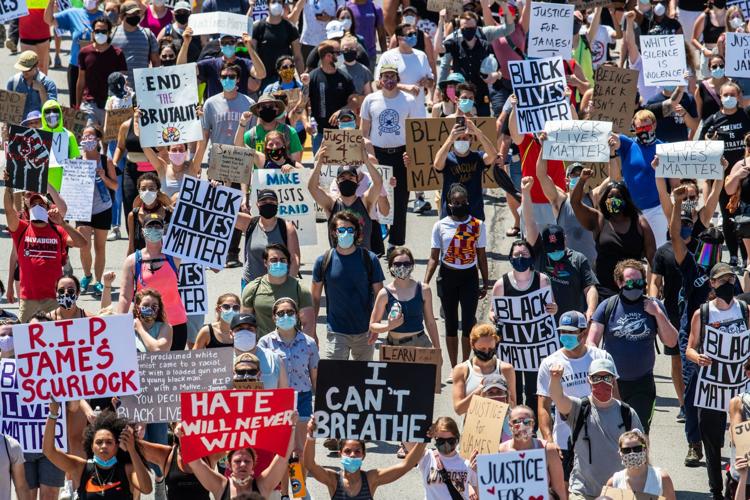 Sunday Rally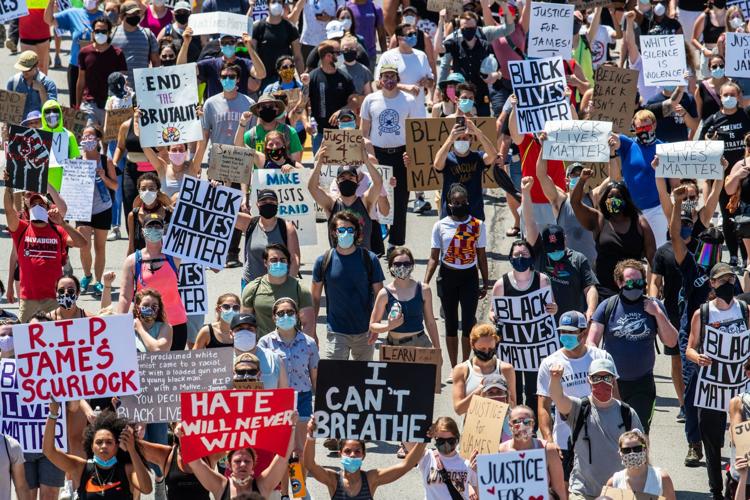 Sunday Rally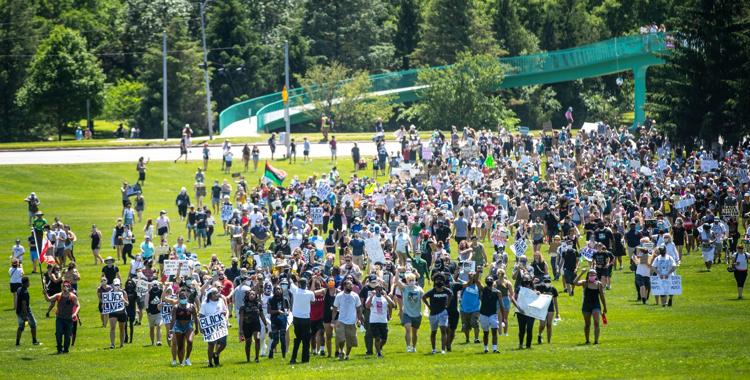 Sunday Rally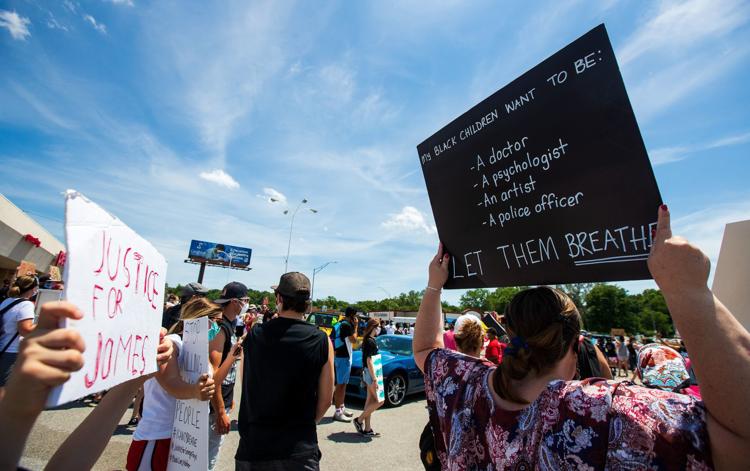 Sunday Rally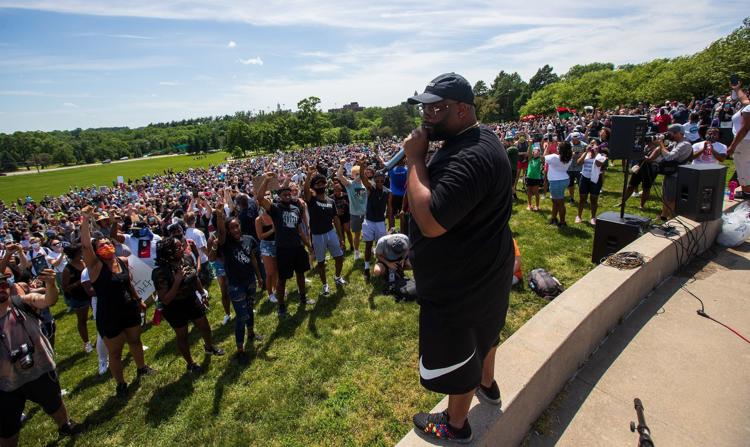 Sunday Rally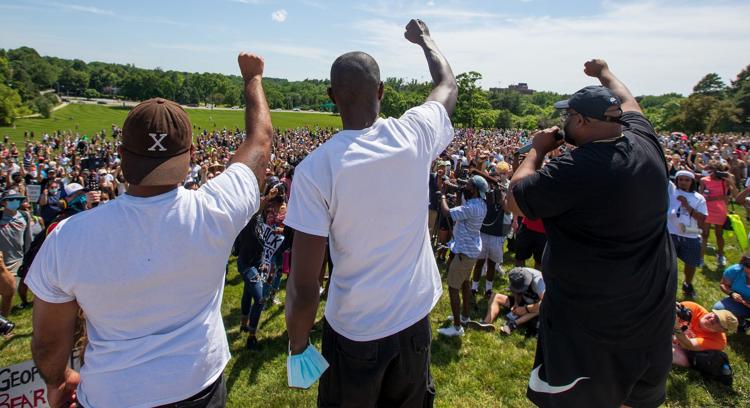 Sunday Rally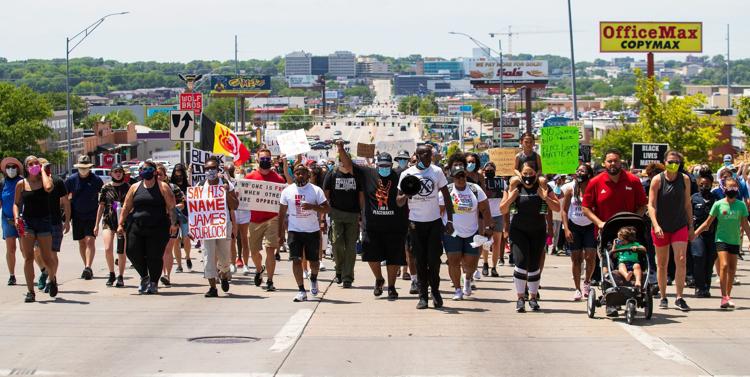 Sunday Rally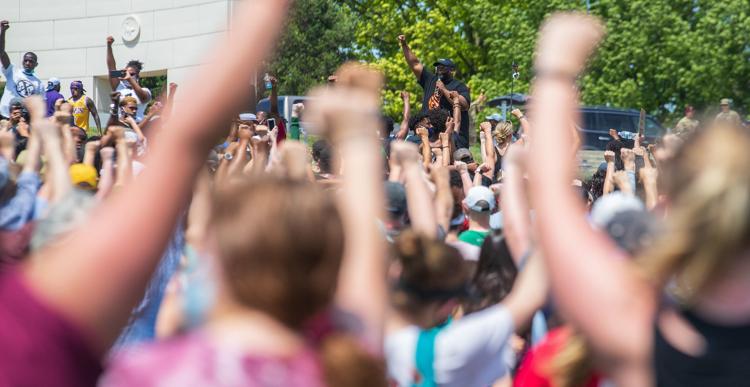 Sunday Rally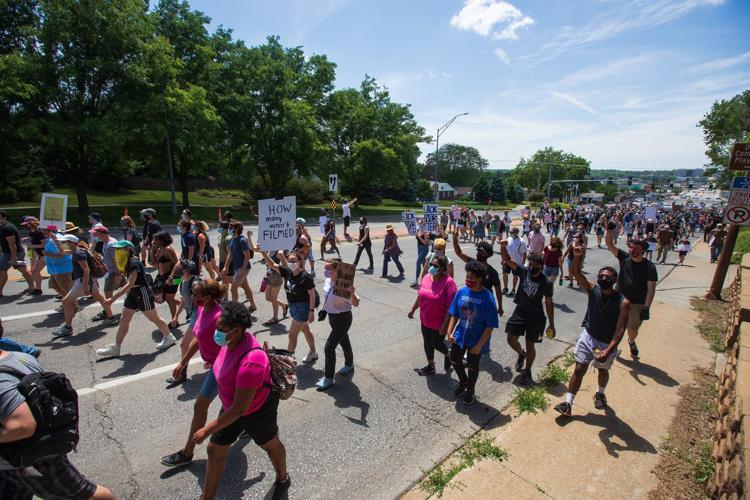 Sunday Rally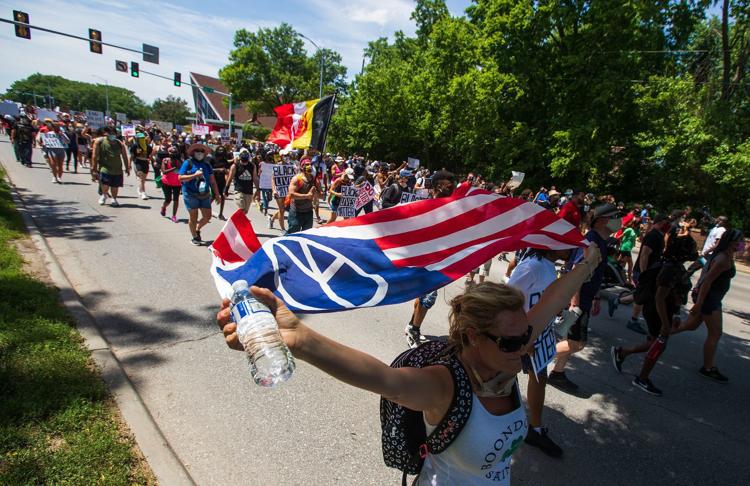 Sunday Rally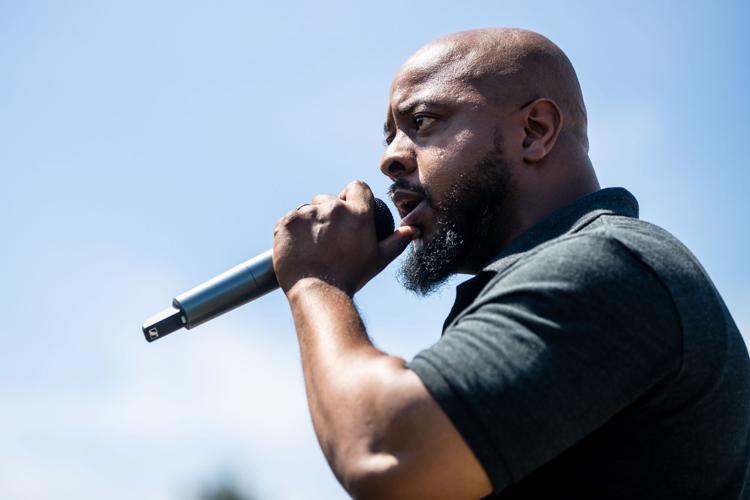 Get local news delivered to your inbox!
Subscribe to our Daily Headlines newsletter.