Vice President Mike Pence told Iowans and Nebraskans on Thursday that he and President Donald Trump need their help in Iowa and in Omaha's swing district next door.
Pence had a message for a crowd of about 275 people in a Carter Lake warehouse: "The road to victory runs straight through Iowa." He said Iowans will help reelect Trump and Pence in 2020, just as they did in 2016.
"Men and women of Iowa, we've got to decide right here and right now that Joe Biden will never be president of the United States of America," Pence said.
He said Nebraskans "need to go to work, too."
Iowa is considered a right-leaning swing state, and Trump won there by 9 percentage points in 2016. Recent polling shows a tighter race.
Nebraska, like Maine, awards one electoral vote to the winner in each of its congressional districts. Recent polls show Democrat Joe Biden leading in the Omaha-based 2nd District.
That matters because a handful of national projections of the Electoral College map offer scenarios in which a single electoral vote could decide who wins the presidency.
Several Trump administration surrogates, including second lady Karen Pence, have visited Omaha and western Iowa in recent weeks to motivate his conservative base.
On Thursday, Pence visited two states with a single campaign stop in Carter Lake, the only part of Iowa on Nebraska's side of the Missouri River, which was orphaned when an ice jam moved the river in 1877.
Pence wore a mask during his seven-minute ride from Eppley Airfield in Omaha to PVS Structures in Carter Lake, which builds galvanized metal parts. He took his mask off to speak. About a quarter of those in the crowd wore masks.
Pence was joined by Housing and Urban Development Secretary Ben Carson and former Rep. David Young, R-Iowa, who's in a close race with Rep. Cindy Axne, D-Iowa, in southwest Iowa.
Pence hit several familiar themes in his stump speech: pre-coronavirus economic growth, supporting police and reshaping the federal judiciary with Trump's conservative appointments.
He drew loud applause when mentioning Trump's nomination of Amy Coney Barrett to the Supreme Court, and when discussing abortion, describing Trump as the nation's most "pro-life" president.
Pence touted Barrett's intellect and said he expected the Senate to vote soon on her appointment, after a lively debate. "I hope people will see her character," he said.
Democrats, including Biden and running mate Harris, have said the president and the Senate should wait to fill the seat until the next president is elected.
Trump said during Tuesday's presidential debate that the GOP shouldn't have to wait because voters elected him president and elected a Republican majority in the Senate.
All four Republicans who represent Iowa and Nebraska in the Senate have said they agree with the president and plan to push for a vote. Each met with Barrett this week.
After Pence's stop in Carter Lake, he flew to Des Moines for another appearance.
Iowa Democratic Party Chair Mark Smith said Democrats across the Hawkeye State should see Pence's visits Thursday to Carter Lake and Des Moines for what they are.
"The fact he's coming back and sending surrogates shows it's competitive," Smith said, citing the pain he said Trump's trade war and bungled coronavirus response have caused Iowans.
Pence defended the Trump administration's coronavirus response, calling the ramp-up for testing and ventilator manufacturing the largest mobilization since World War II.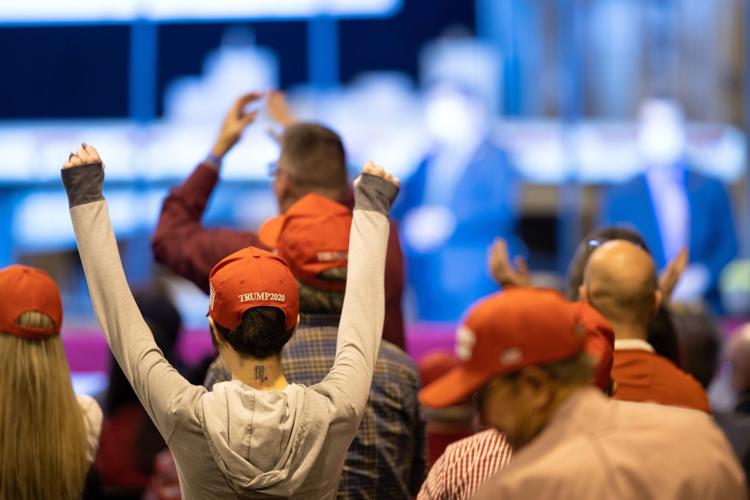 Dr. Glenn Hurst, chair of the Iowa Democrats' rural caucus, criticized the Trump-Pence approach to fighting COVID-19, calling it one of the worst in the developed world. Nationally, nearly 208,000 people have died.
Hurst, protesting across the street from the Pence event, said people should not accept a president who deflected when asked during Tuesday's debate to denounce white supremacy.
Pence, in his speech Thursday, described the president's debate performance in glowing terms, saying that he took the fight to Biden and that he wouldn't expect anything less from Trump.
The vice president told the crowd he was preparing for his Oct. 7 debate with Harris in Salt Lake City.
Rally attendee Christopher Pfanstiel, 50, said Pence "does a great job of balancing out Donald Trump." He rode a bus from the CHI Health Center and back in his Republican-red suit.
"They make a great ticket together," he said.
Omaha resident Robert Urban, 78, said he lived in Eastern Europe for 20 months during the Cold War and said he fears what he called "vestiges of socialism on the horizon."
He said the American economy needs someone with a particular skill set to get it back on firmer footing after the coronavirus- related recession. Trump, he said, has that.
Voting starts Monday in Iowa. The voting has already begun in Nebraska, with the first wave of mail-in ballots sent Monday. Election Day is Nov. 3.
---
Photos: Vice President Pence visits Carter Lake


Pence visits Carter Lake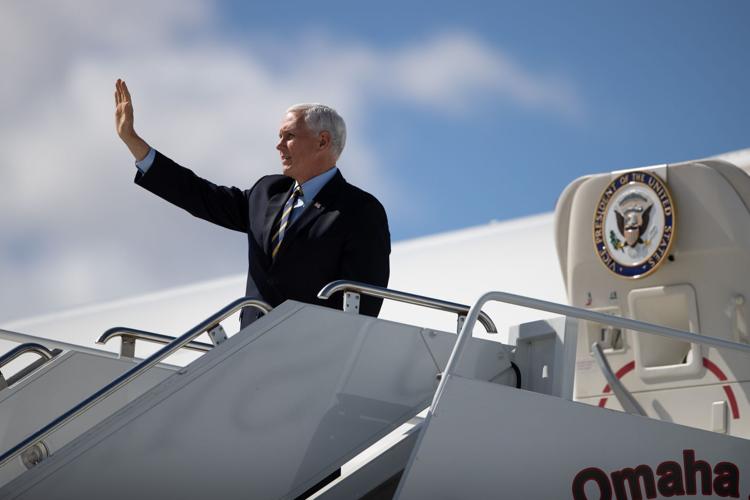 Pence visits Carter Lake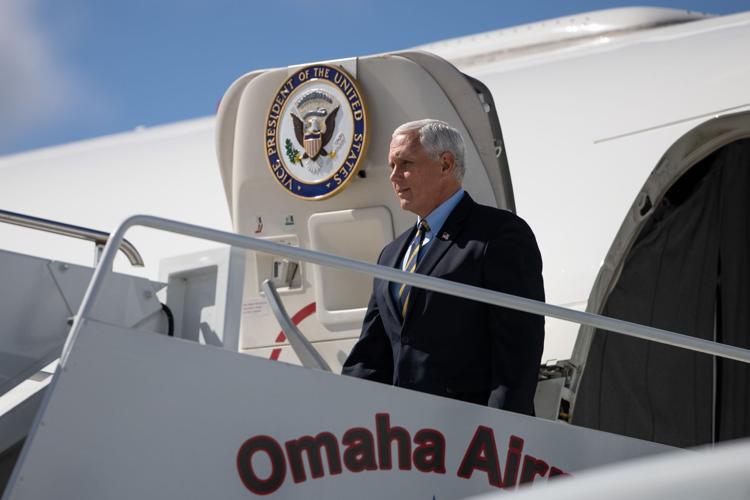 Pence visits Carter Lake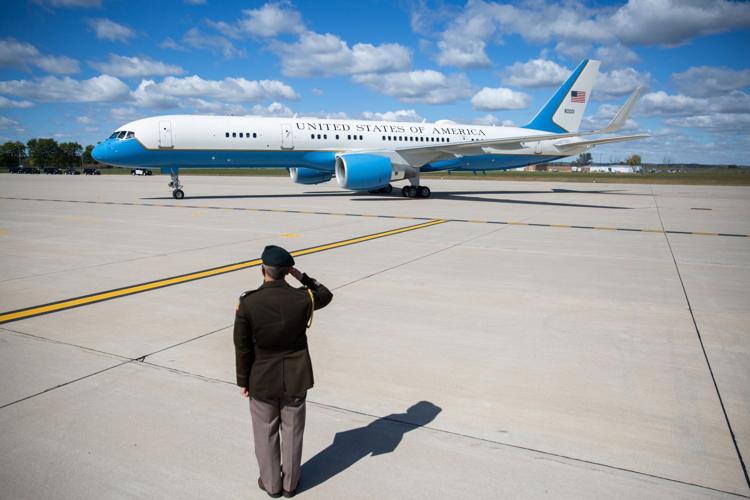 Pence visits Carter Lake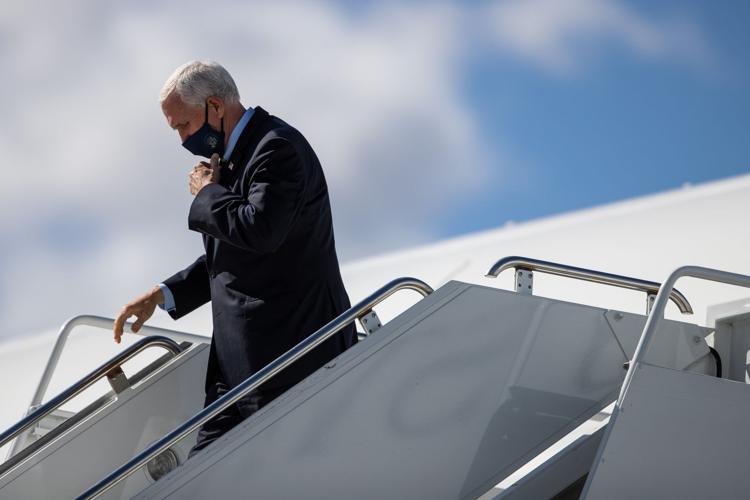 Pence visits Carter Lake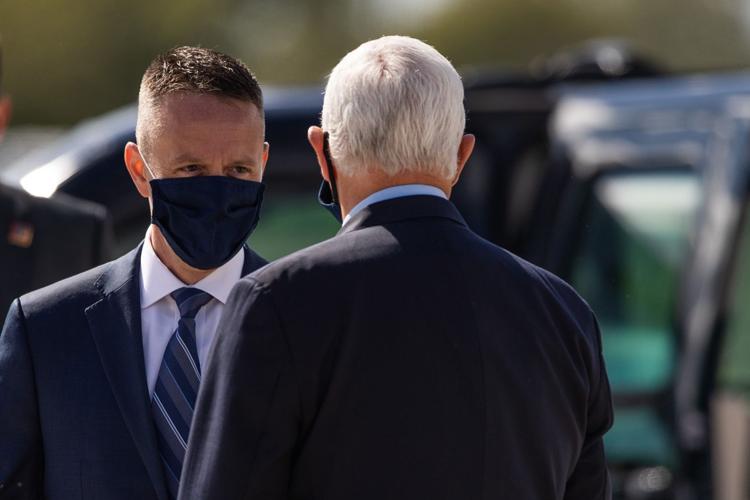 Pence visits Carter Lake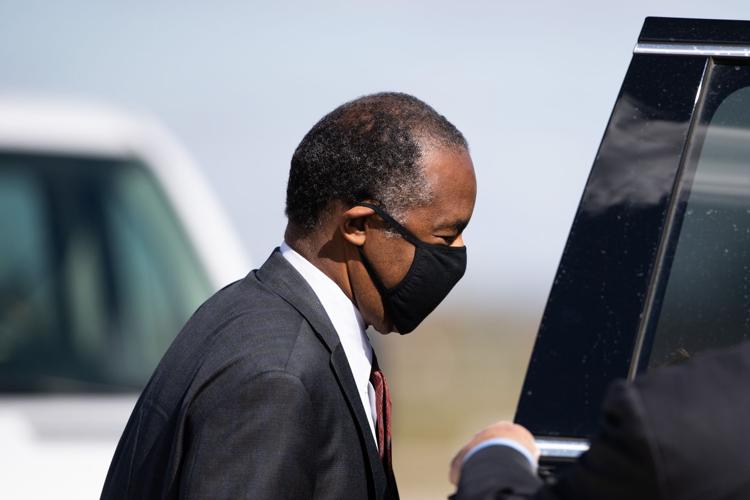 Pence visits Carter Lake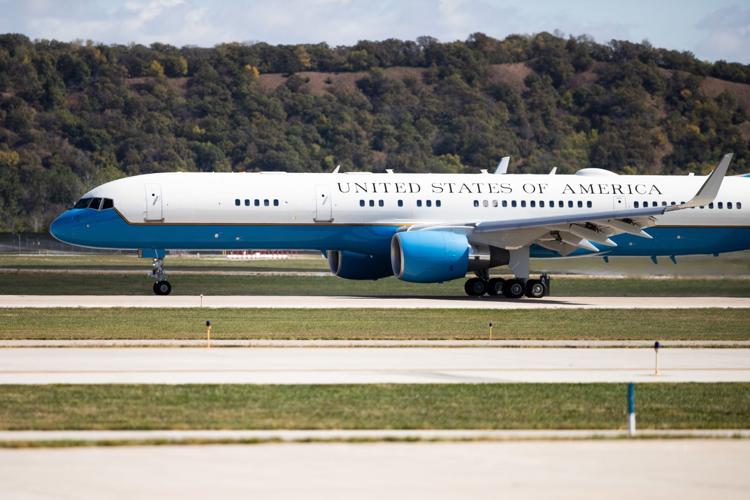 Pence visits Carter Lake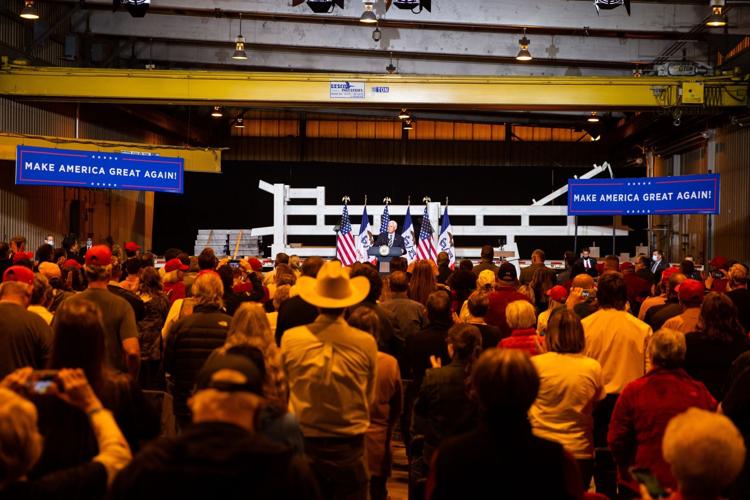 Pence visits Carter Lake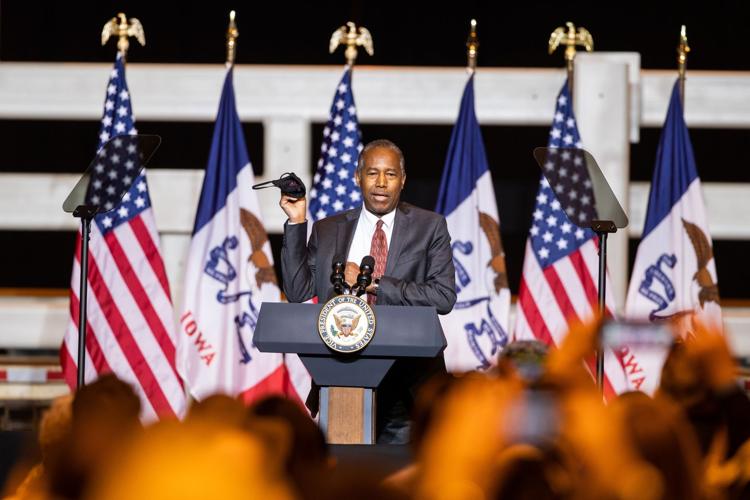 Pence visits Carter Lake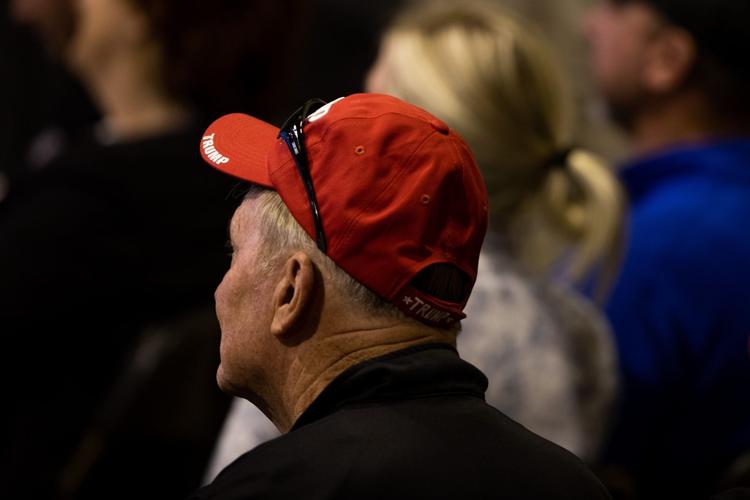 Pence visits Carter Lake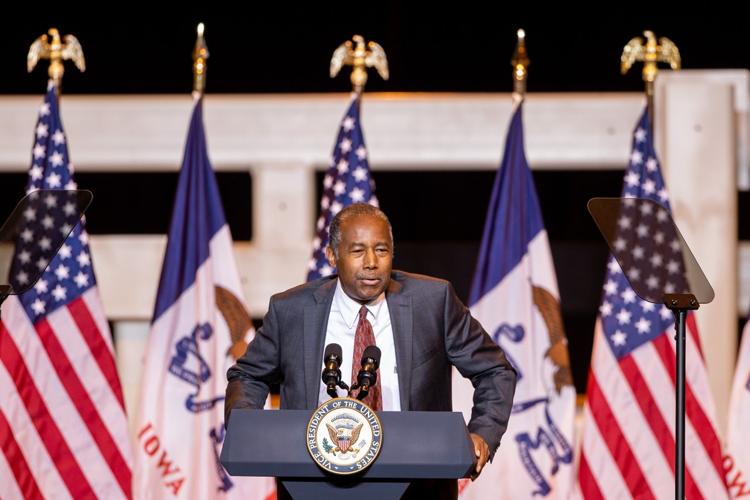 Pence visits Carter Lake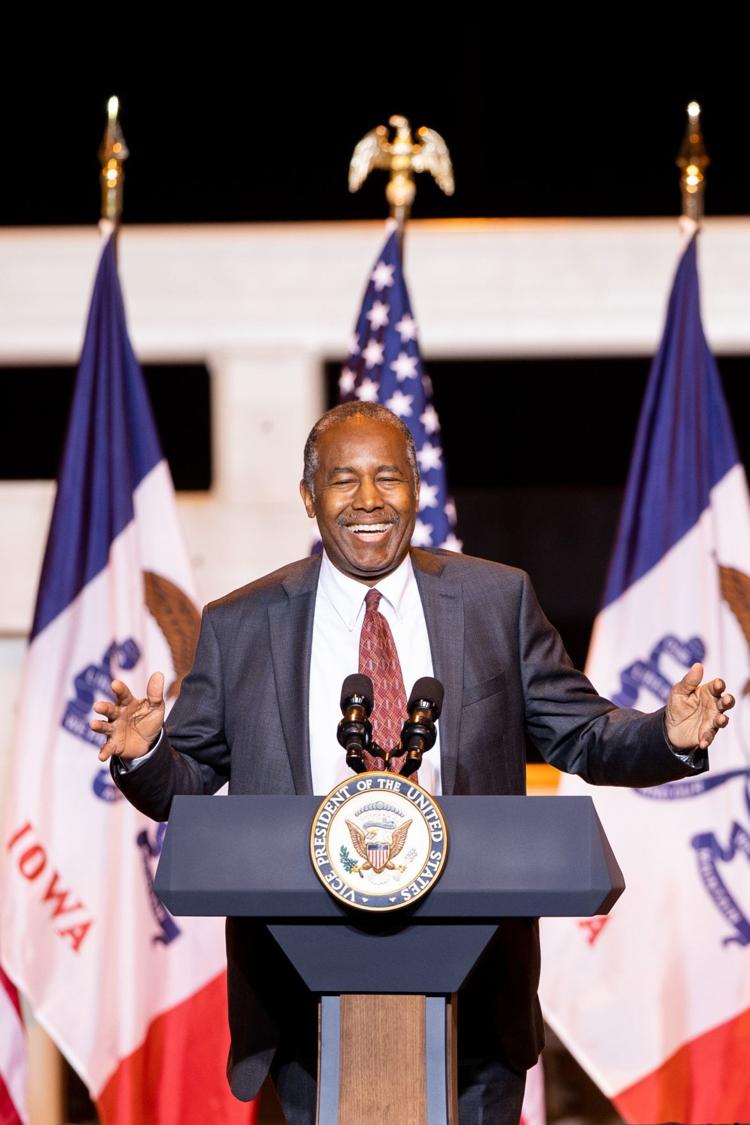 Pence visits Carter Lake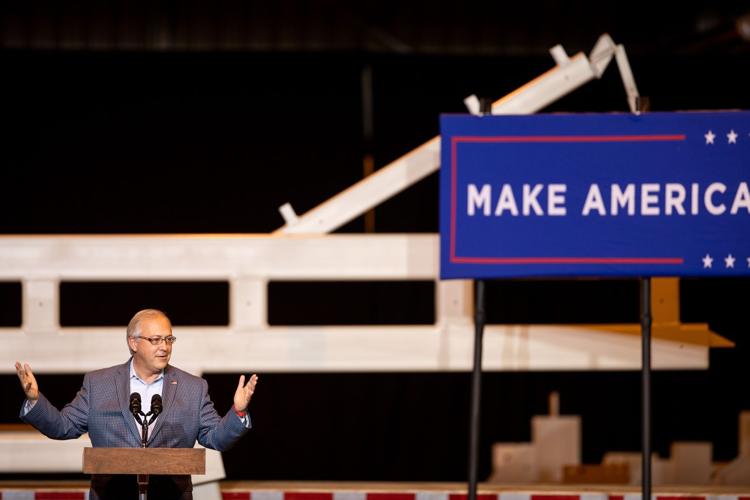 Pence visits Carter Lake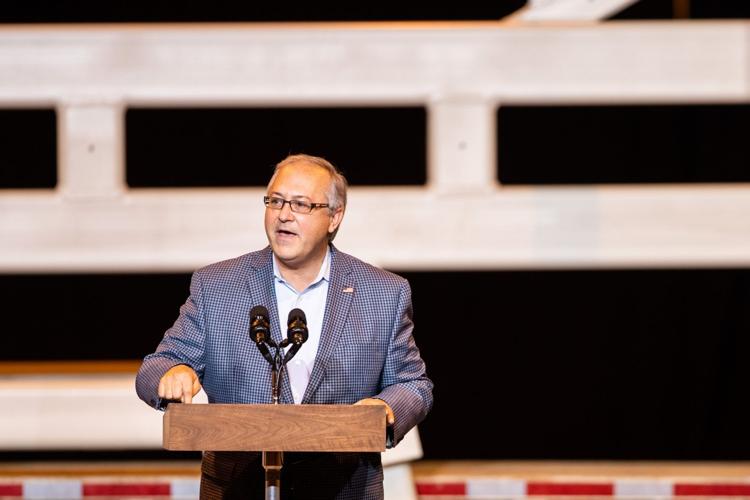 Pence visits Carter Lake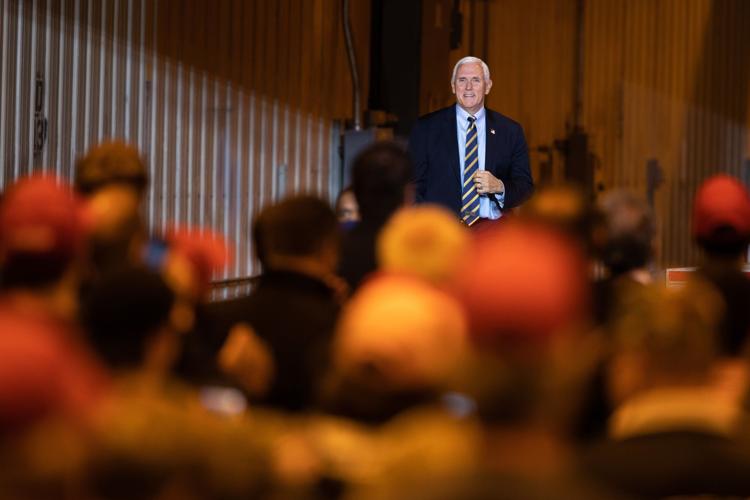 Pence visits Carter Lake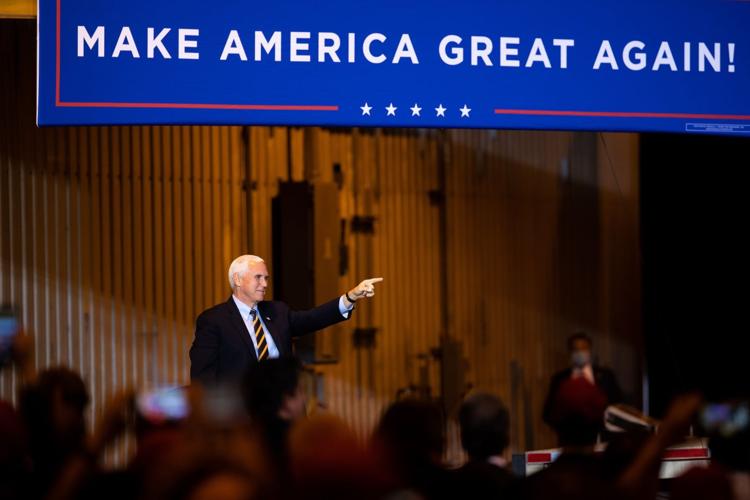 Pence visits Carter Lake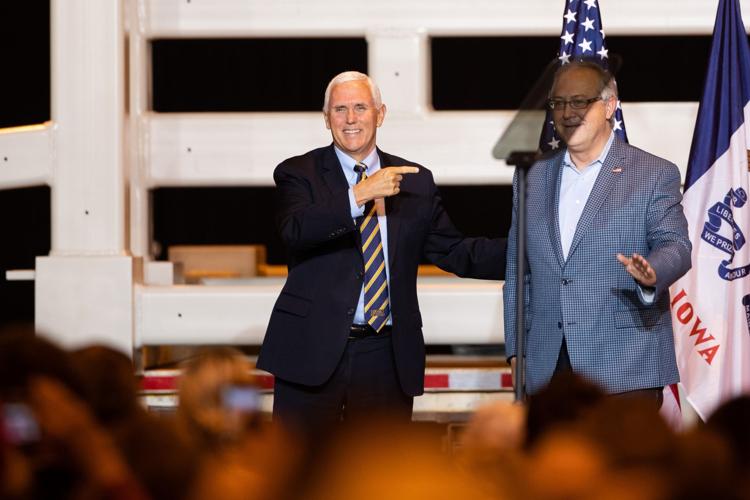 Pence visits Carter Lake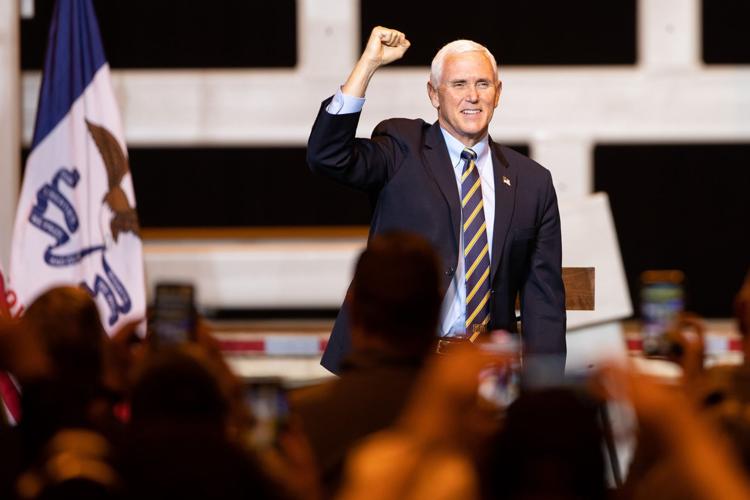 Pence visits Carter Lake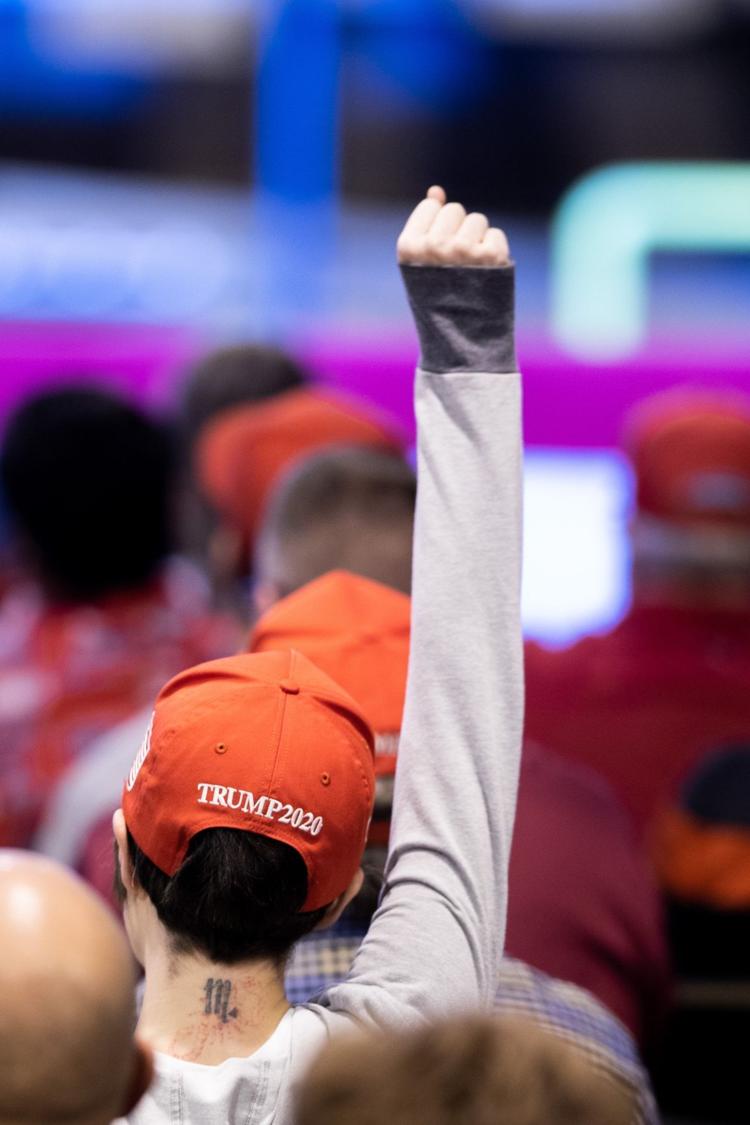 Pence visits Carter Lake
Pence visits Carter Lake
Pence visits Carter Lake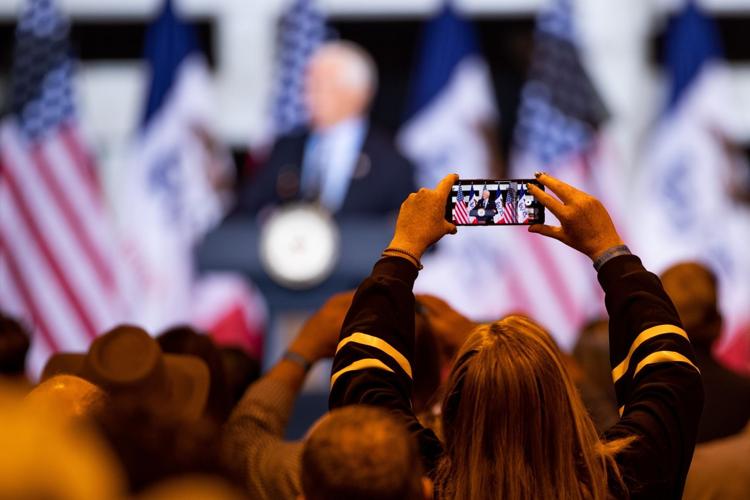 Pence visits Carter Lake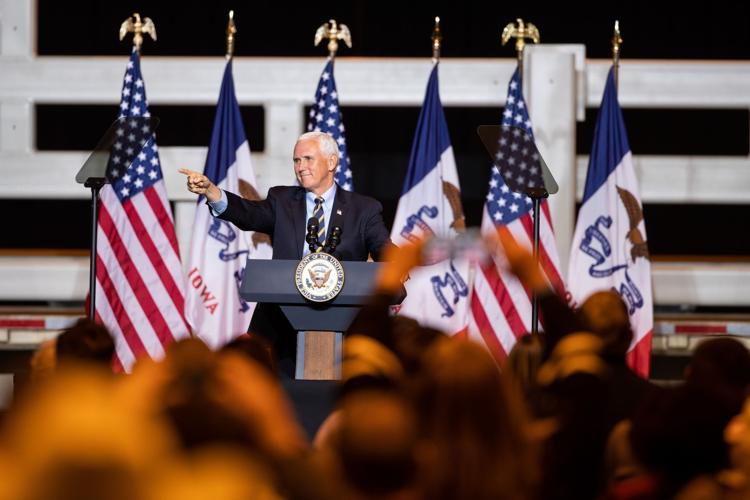 Pence visits Carter Lake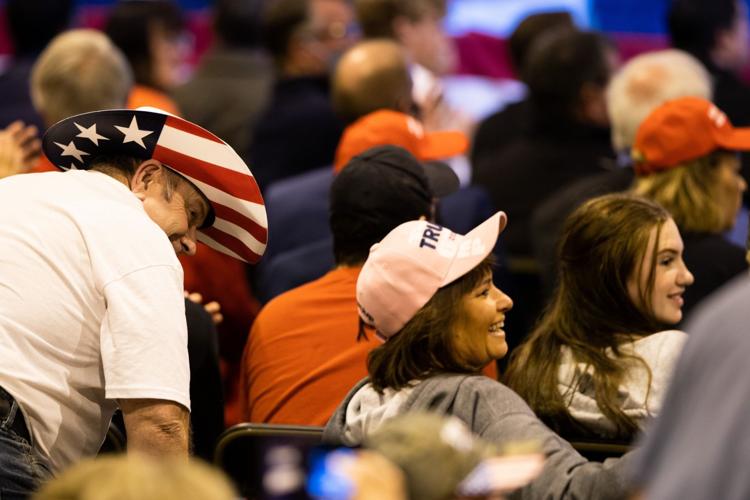 Pence visits Carter Lake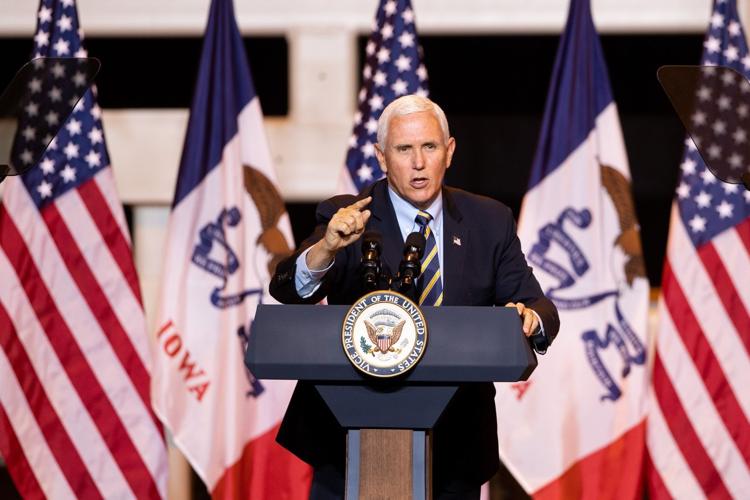 Pence visits Carter Lake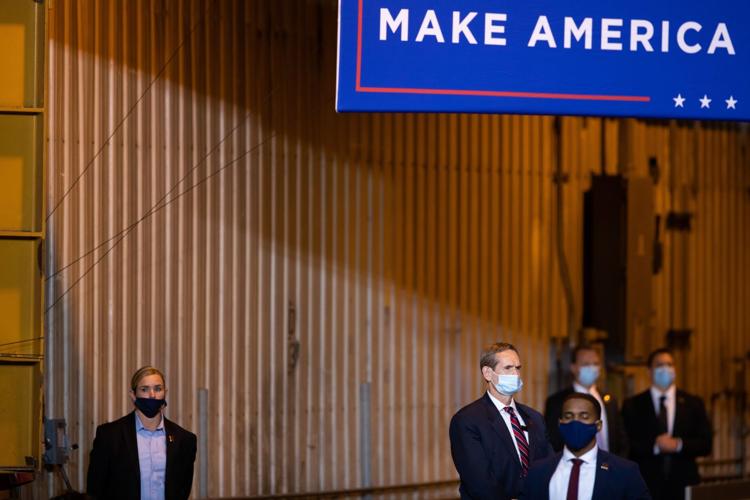 Pence visits Carter Lake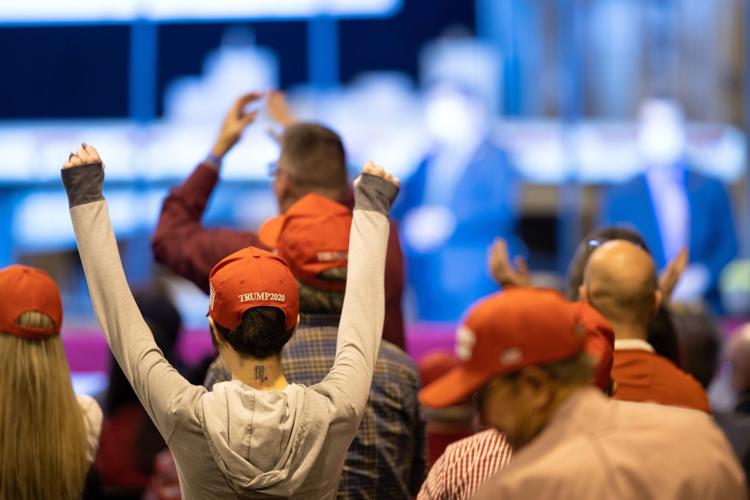 Pence visits Carter Lake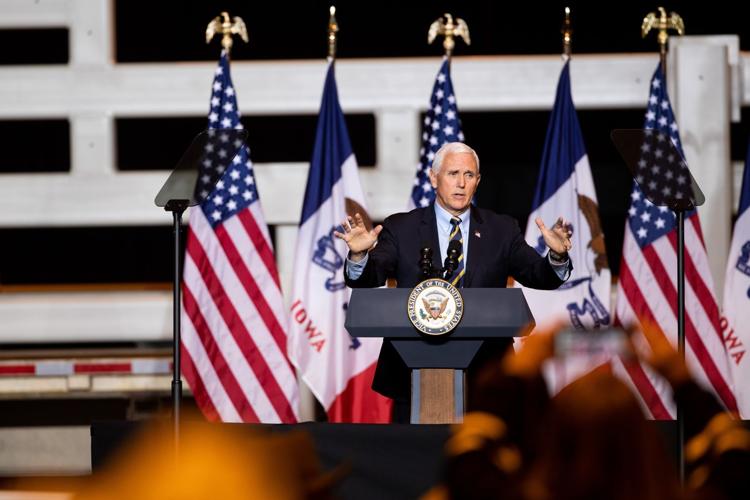 Pence visits Carter Lake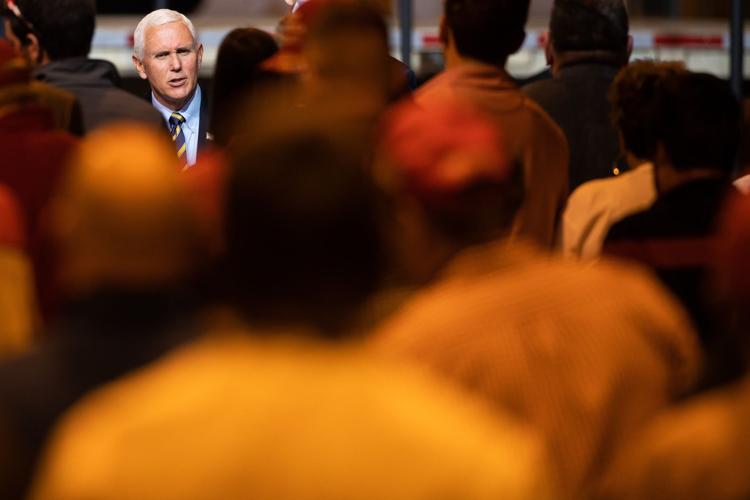 Pence visits Carter Lake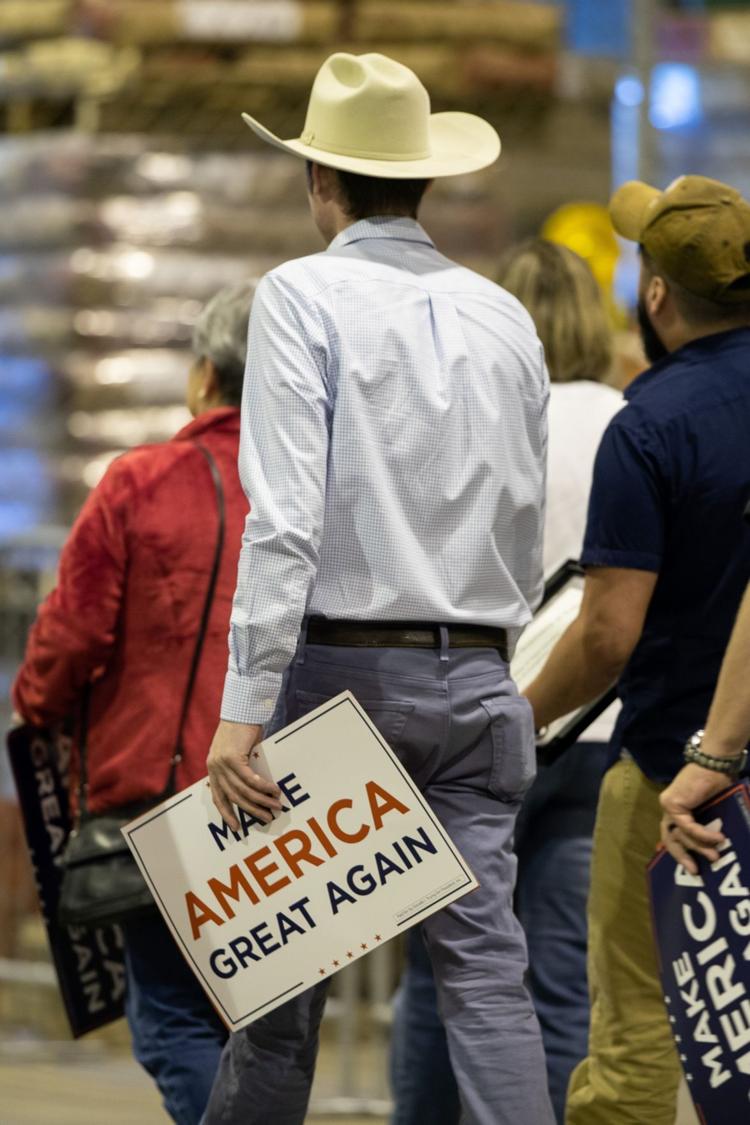 Pence visits Carter Lake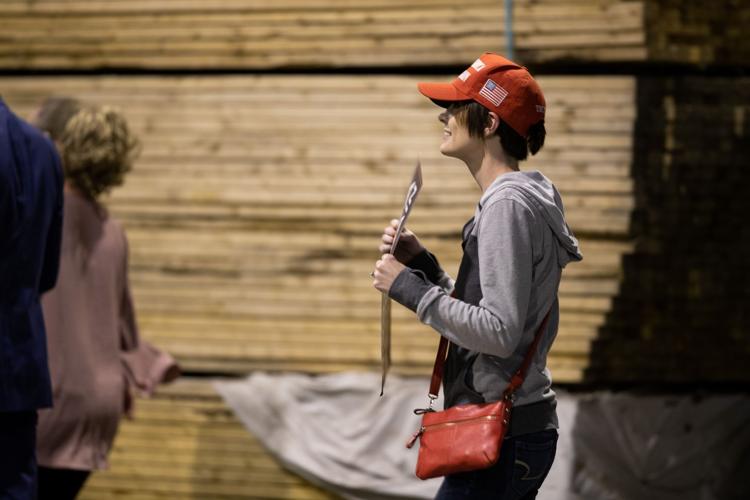 Pence visits Carter Lake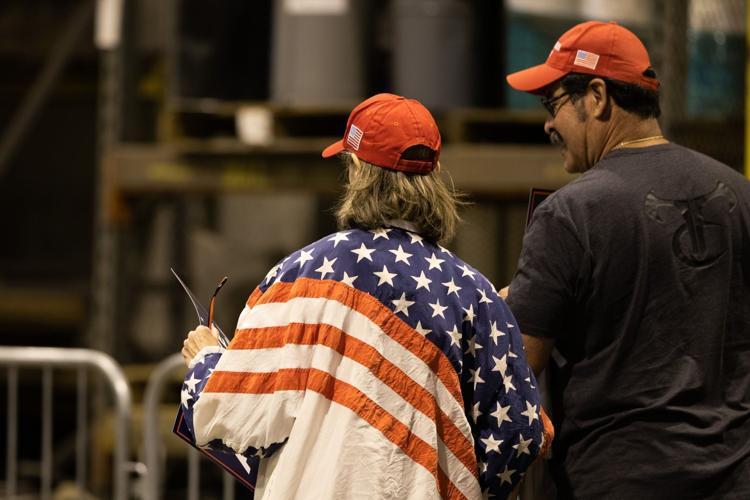 Pence visits Carter Lake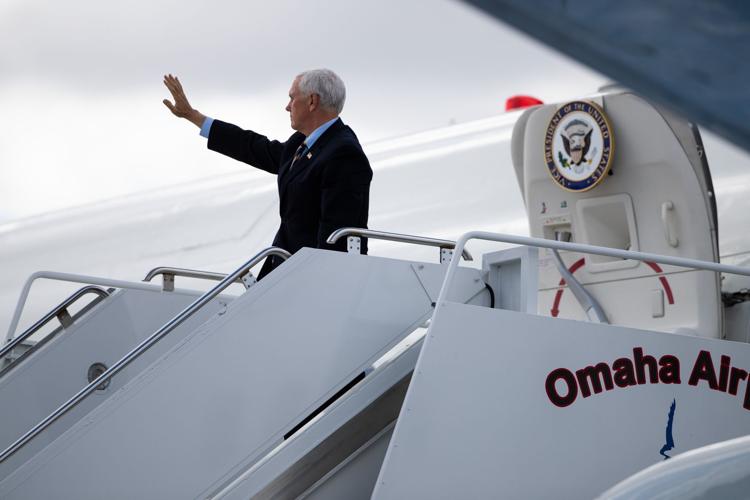 Pence visits Carter Lake