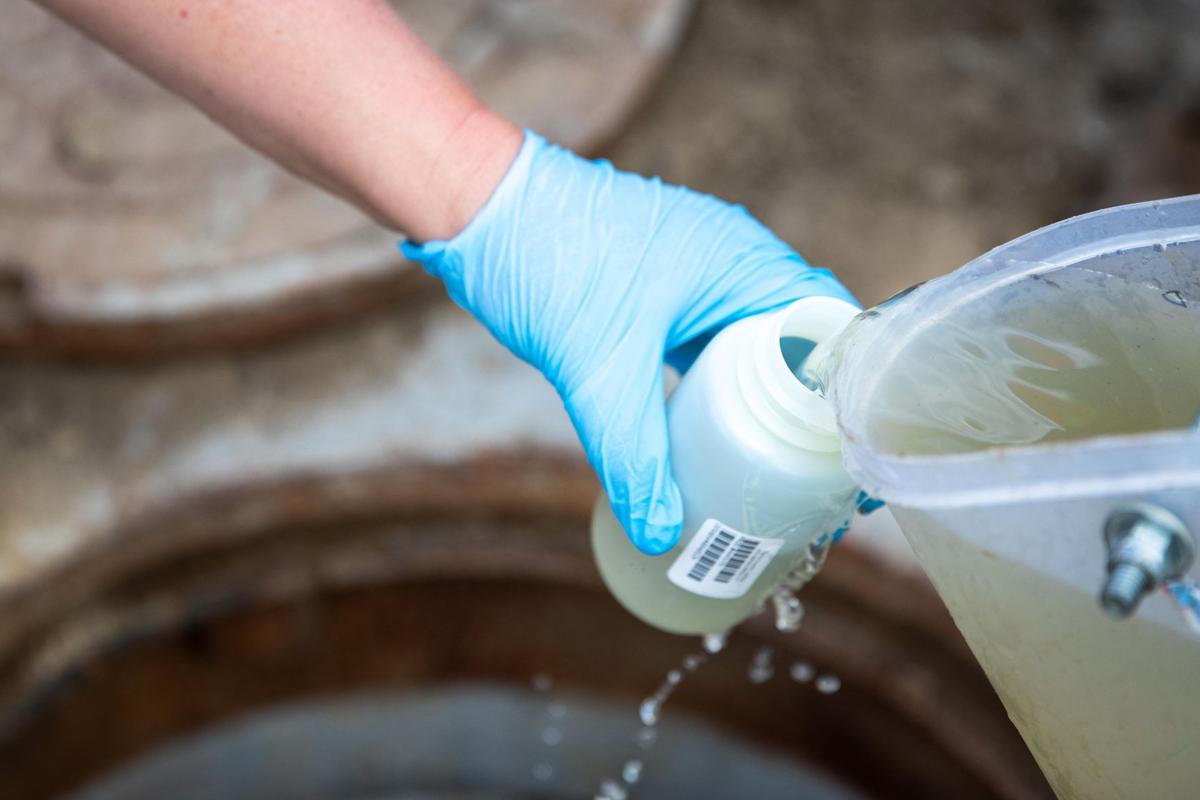 At times during the pandemic, health officials have worried that COVID-19 was spreading under the radar, with more cases occurring than were found through testing.
Now Nebraska has received federal funds to join a new national surveillance network intended to help monitor ebbs and flows of the virus in wastewater.
"Our goal is to use wastewater surveillance data to help local public health officials better understand trends of (coronavirus) transmission within specific communities," Dr. Matthew Donahue, Nebraska's acting state epidemiologist, said in an email. "If successful, our public health stakeholders can use this new data source to inform how to approach COVID-19 as we work to bring the pandemic to an end."
Researchers learned early in the pandemic that some people infected with the coronavirus — about 40% of them, according to a recent Centers for Disease Control and Prevention-led study — shed the virus's genetic material in their stool.
Since then, a number of states, universities and other jurisdictions have used wastewater sampling to help track the virus, which can be detected in wastewater before it shows up in more traditional measures such as case reports and hospital admissions.
Once they have found it, experts have been able to target responses, such as sending in mobile testing units.
To coordinate wastewater surveillance programs nationwide, the CDC launched the National Wastewater Surveillance System in September 2020, said Amy Kirby, the agency's program lead for the system.
Nebraska now is among 43 jurisdictions that have received funding to build out their programs and provide data to the federal system. The state was awarded nearly $836,000 for the current year, according to the Nebraska Department of Health and Human Services. Agency officials hope to renew the grant next year.
While there's no official guarantee of future funding, the CDC has said it is committed to funding state wastewater surveillance.
Because wastewater surveillance data isn't dependent on whether people get tested or visit doctor's offices when they're ill, Kirby said, it provides an added source of information that can help health officials understand what's going on in their communities, including whether they're seeing true increases in cases.
"What health departments say is (that) wastewater gives me confidence I understand what's going on in the communities I'm responsible for," Kirby said.
Nebraska already has a head start on its program.
Shannon Bartelt-Hunt, professor and chair of civil and environmental engineering at the University of Nebraska-Lincoln, began collecting weekly samples of wastewater in Omaha, Lincoln and Grand Island in early April 2020.
She handed them off to collaborators at the University of Nebraska Medical Center, who worked out an accurate method of finding the virus's genetic material in the samples.
Different elements in wastewater can interfere with the tests. And the virus is much more diluted in wastewater than in the samples collected on nasal swabs, the kind the researchers are more accustomed to handling.
Bartelt-Hunt and the UNMC researchers also worked together last year on a pilot project with the Omaha Public Schools that combined saliva testing in students and staff with analyzing wastewater, air and surface samples gathered at three South Omaha schools.
The pilot project found COVID-19 infections that were not identified by outside testing, suggesting that infections and case rates in schools were higher than what was being reported. The pilot was not extended for the current school year.
Bartelt-Hunt said that early work helped put the researchers on the state's radar. They were contacted by the state health department to help prepare the proposal to the CDC.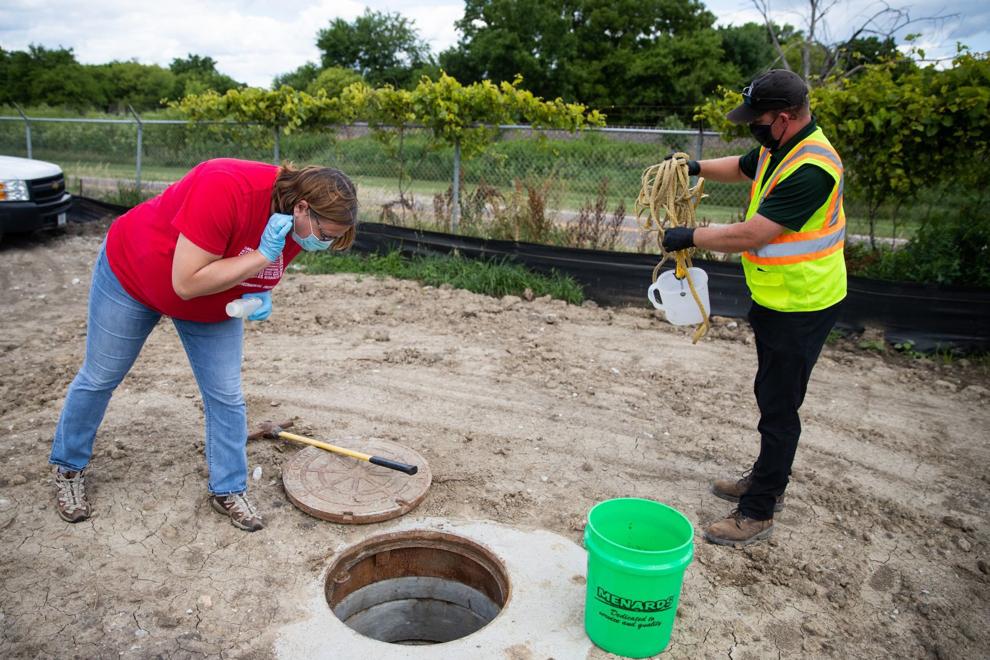 The researchers plan to start a program to monitor 30 different wastewater utilities across the state. They already haven spoken with the three they worked with initially — Omaha, Lincoln and Grand Island. They would like to include at least one in each of the state's 19 public health districts in order to provide statewide coverage.
Because the CDC wants to use the network for community-level monitoring, Bartelt-Hunt said, the researchers will focus their sampling efforts on wastewater treatment plants. But they potentially could include samples from other sources, such as schools, businesses and prisons.
Bartelt-Hunt said she hopes to start collecting samples by the end of the year.
Kirby, the CDC official, said some states that already have systems in place have helped federal officials understand how surveillance works best and what states need to help bring their systems online.
Ohio and Utah, according to the CDC study, collect samples twice a week at dozens of wastewater plants across those states. Trends in virus levels are posted on public dashboards. In Utah, wastewater now is one of the main components of a ranking system that's used to determine where to send mobile testing teams. Closer to home, Missouri also has a wastewater surveillance dashboard that shows where viral load is increasing, decreasing or holding steady.
At the institutional level, Kirby said, upward of 30 universities deployed wastewater sampling programs last year. By monitoring dormitories, universities were able to catch outbreaks when there were only a few cases and, by testing students and isolating those who were positive, keep them under control.
The CDC, she said, is hoping to replicate that success in correctional facilities and nursing homes. The agency is evaluating wastewater testing in 20 correctional facilities, which have been supplied with on-site testing kits. If the method works, officials hope to develop guidelines for such facilities to use wastewater surveillance as part of their mitigation strategies. Another study is underway with nursing homes.
The next step for COVID-19 will be to go beyond simply looking for the virus in wastewater to looking for variants of concern, Kirby said. The agency is evaluating the analysis methods for that and hopes to make them available to the system in the next few months.
The agency also is looking to the future, which may involve expanding surveillance to other pathogens, such as E. coli. Other potential uses could involve preparing for future pandemics and responding to emergencies such as hurricanes and floods.
"We're really excited about all the potential ways this could be used in the future," Kirby said.