The crisp days, cool, cozy nights and changing leaves might be welcome signs that fall has arrived, but they're also blaring a warning to the residents and volunteers trying to restore the flood-wrecked community of King Lake.
Homeowners and helpers are racing against the clock to repair flood-damaged houses in the King Lake area before the weather turns. A number of residents there have been living in RVs parked in yards since flooding ruined their houses in March.
Help is dwindling too — so many months removed from the initial disaster, groups say they're no longer seeing as many volunteers come out on weekends to install drywall or flooring.
"It's cold now," said Cyndi Borden, the director of King's Garden, a nonprofit ministry that runs out of King Lake. "Our hope is to have everyone sitting at their table for Thanksgiving."
So faith-based volunteer groups like King's Garden and Omaha Rapid Response are making a last push to get houses livable — if not quite to their preflood condition — before winter and the holidays. Their goal is to get as many residents as they can back into houses with a working bathroom, kitchen and bedroom. Paint, carpet, full appliances and finishing touches may have to come later.
Last Saturday, saws whirred and the sound of hammering rang out as four volunteers, three from Bethany Lutheran Church in Elkhorn, cut and laid subflooring inside a white one-story home. The house had been gutted down to the studs and a ceiling fan lay in a bathtub, but the medicine cabinet was still stocked with Pepto-Bismol and other odds-and-ends of preflood life.
"I need two of those and then a two-by-four," Ron Bahn instructed Rick Braasch as they fit together boards and support beams. "Just like a jigsaw puzzle."
King Lake is an unincorporated area in western Douglas County. It's a secluded neighborhood of one square mile that sits right next to the Elkhorn River, east of Valley and north of Waterloo. During the historic flooding in March, the Elkhorn spilled out of its banks, sending water into nearly all of the 111 homes in King Lake. At Waterloo, the river reached startling new heights, cresting 5.65 feet higher than the previous record, set in 1962.
Some homes had 2 to 6 feet of water and mud inside. Foundations buckled. Houses that suffered significant damage may have to be elevated several feet higher to bring them out of the flood plain.
Sign up for The World-Herald's afternoon updates
Receive a summary of the day's popular and trending stories from Omaha.com.
Kami Morris heard about the need through her church, Messiah Lutheran in Lincoln, and was helping Matt Bamesberger cut and install insulation inside one house last Saturday. She watched the flooding unfold on the news in March, but even she was surprised to learn that some flood victims still aren't back in their homes, seven months later.
"It said 'all skill levels,' so I know how to cut and measure," she said.
The homes in King Lake are modest, with most valued for tax purposes below $100,000, with some at $21,000 or $43,000. Residents who were displaced may be renting homes elsewhere or staying with family and friends, but it will not be easy for them to find similarly affordable homes in pricier areas nearby, like Elkhorn. Those living out of campers are relying on generators and propane gas.
And some may not return at all. The Papio-Missouri River Natural Resources District is applying to state and federal emergency management agencies for funds to buy and demolish flood-prone properties in King Lake. Forty-five residents have expressed interest in voluntary buyouts, though John Winkler, general manager of the Papio-Missouri NRD, said that number could decrease if people decide to stay and fix up their homes. Similar buyouts were offered after flooding in 2010.
"We're trying to get people out of harm's way, out of danger," Winkler said.
Borden and Ken Gruber said people there need the morale boost that comes from seeing other residents get back into their homes. Gruber is president of Omaha Rapid Response, a disaster relief group made up of church congregations in Omaha that has responded to 9/11, the 2010 earthquake in Haiti and now, closer to home, the flooding in Nebraska and Iowa.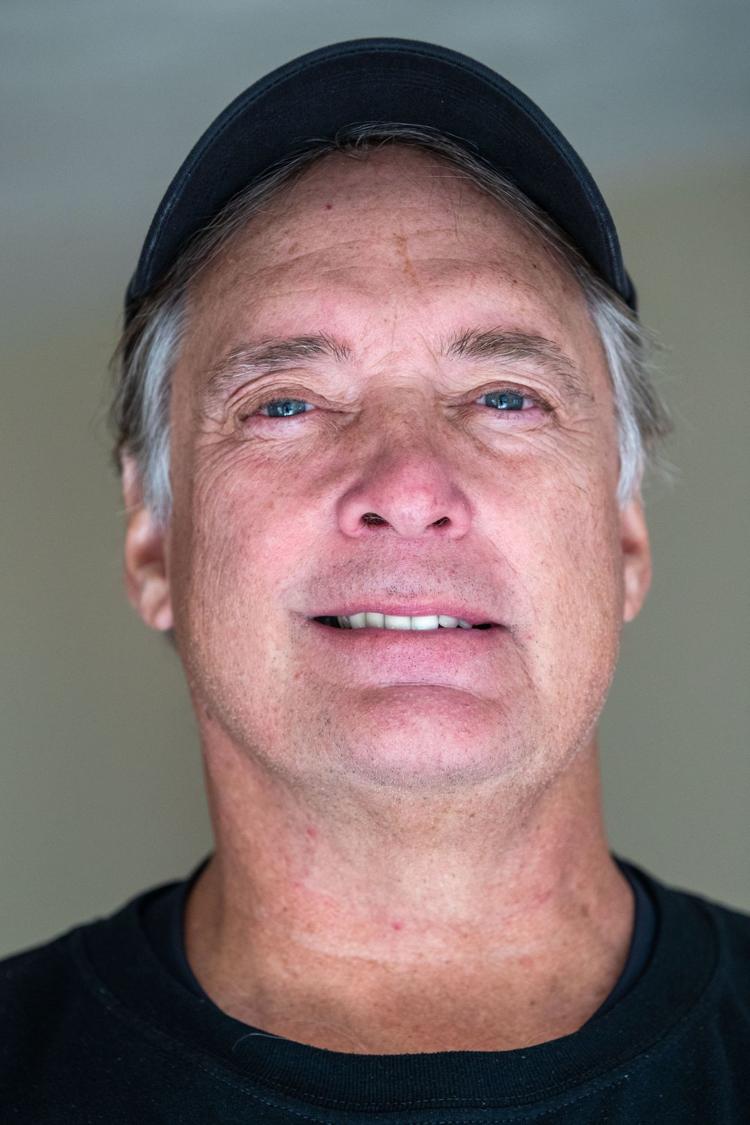 Over the past 32 weeks, Omaha Rapid Response has counted nearly 3,000 volunteers from more than 20 states who have helped muck out, gut and rebuild houses in flood-affected communities like King Lake, Bellevue, Fremont, Columbus and Pacific Junction. Other relief organizations and businesses have served meals, helped residents pore over paperwork for disaster aid and loans, and donated supplies like tools, doors and windows. The disaster relief arm of American Baptist Men loaned King Lake a trailer for showers and laundry.
But more hands are needed in King Lake and Pacific Junction, Iowa. Organizers will gladly welcome people without construction experience, but they also need volunteers who know skilled trades, who can wire a house, fit pipes or lay subflooring.
"These next six weeks, we need help desperately," Gruber said.
Terry Rocz, a contractor who lives in Elkhorn and was working at King Lake last weekend, said he's done mission work his whole life.
"We're the ones who are blessed, seeing the strength from the people here," he said. "This is just hope, what we're giving them, because they have been forgotten."
Michael Burns, the building inspector for Valley, which has jurisdiction over part of King Lake, said it's been heartening to see the turnout. But he said residents and any helpers still have to pull permits and make sure any renovations or repairs comply with building codes. Work at at least one house had to be redone because it couldn't pass an inspection, he said.
Gruber said volunteers are following procedures.
"We want everybody to be safe," he said.
Barry Radebaugh, a carpenter from Lincoln, was spending his seventh Saturday at King Lake, taping drywall. Allen Wilkens of Waverly, who works with him, was fitting kitchen cabinets at another house.
Wilkens said he's glad to put his woodworking talents to use.
"I've always kind of figured, everyone needs the help later," he said. "There's a lot of help upfront, but we're kind of forgetting about it. You want to try to help out after the hype" dies down.
Photos: Residents return to Pacific Junction after flooding
Get local news delivered to your inbox!
Subscribe to our Daily Headlines newsletter.